After being on the road for quite a few months, I am finally back in my home base of Los Angeles, and plan to spend some time here in order to focus and get through a ton of projects I have coming up.
However, being back at home base does not mean I have to stop exploring; even though I want to stay near my city for the next couple of months, LA is a huge place, and there are plenty of hidden treasures to discover and neighborhoods I haven't even scratched the surface of in this city. One of the areas I would like to venture deeper into is definitely LA's gritty, historic, and partly revitalized downtown district.
If you're going to be in Los Angeles and want to stay away from the Hollywood-centric tourist traps, check out these cool new places to explore downtown!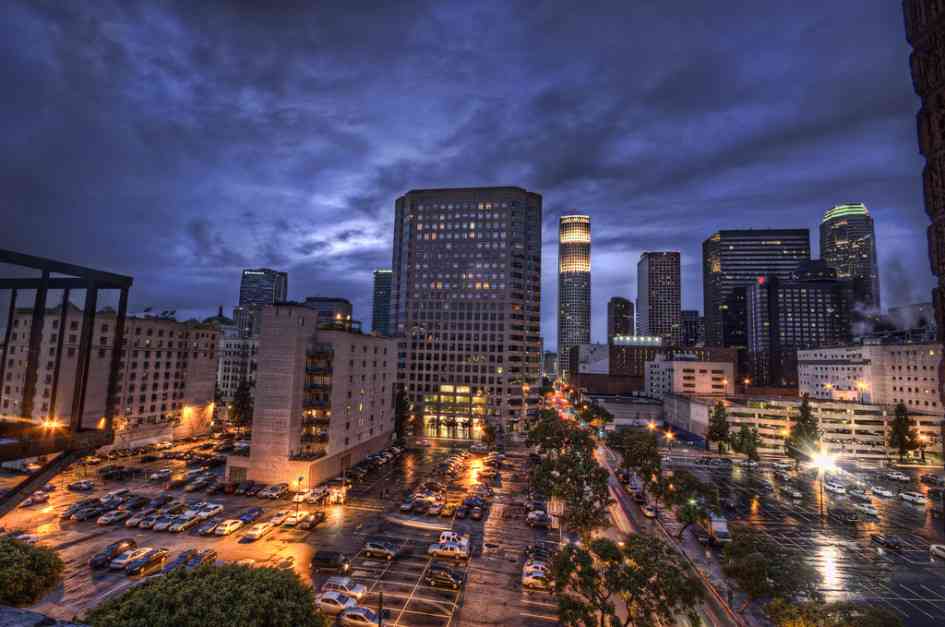 Los Angeles is known as a star-studded galaxy of excess and superficiality. It's the land of reality television, struggling actors and failed musicians. However, away from the glitz and glamour of Hollywood and Beverly Hills, there is a hidden city full of history, culture and ghosts. After your neck is sore from looking at the stars on Hollywood Boulevard, head east to the lost haunts of downtown Los Angeles.
The Haunted Hotel
Built in 1928, the Cecil Hotel is known as one of Los Angeles' most haunted stays. Rebranded as Stay On Main, this historic building straddles the border of Skid Row and the up-and-coming downtown Los Angeles scene. The hotel is a favorite among backpackers looking for an alternative travel experience. It has been home to two separate serial killers: Richard Ramirez, known as the Night Stalker, and Jack Unterweger. It is also the site of the unsolved killing of Eliza Lam. Look for other reasonably priced Los Angeles hotels that are centrally located in downtown. They provide a perfect place for amateur ghost hunters to lay their heads.
Indian Alley
A living graffiti piece curated by These Days gallery, Indian Alley pays homage to the lineage of radicals and revolutionaries who shaped modern-day Los Angeles. Each of the portraits takes the viewer back to a lost time in Angeleno history, where the indigenous peoples of the Los Angeles River Valley lived peacefully before the Spanish conquest. The portraits also include famous Los Angeles thinkers, such as Charles Bukowski, John Fante and Tom Waits. Check out These Days gallery for a full tour and details on the rich history of Los Angeles.
The Last Book Store
One of the true gems of downtown Los Angeles, this enormous bookstore includes a collection of rare books, comics, art galleries, and The Labyrinth — an entire floor of discount books — all guaranteed to captivate any bibliophile. The building was originally built to house banking services in Los Angeles, so you'll notice that shelves are built into retrofitted vaults and bank cages. Be sure to stop by and say hello to the local resident artisans selling their wares on the second floor.
Varnish
Cole's Restaurant is the self-described inventor of the French-dipped sandwich — a title also claimed by Philippe's. While the battle between Cole's and Philippe's may never be solved, there is a cool secret bar in the back of Cole's. Push through the front door of Cole's, and walk through the dining room toward the back wall. You'll notice that you are able to push through the far wall, which is where you'll find Varnish, a hidden speakeasy in the heart of downtown Los Angeles.
The east side of Los Angeles is one of the oldest parts of one of the world's most misunderstood cities. The best place to start, if you want to see Los Angeles in a completely different light, is right in the heart of downtown. Here, you can find everything from an amazing nightlife to ancient history just next door to some incredible taco carts. When planning your visit to the City of Angels, downtown Los Angeles is an absolutely unmissable attraction that introduces you to a part of the city that few have met before.
This post was posted by thehipmunk on Hipmunk's Tailwind blog on September 9th.