Athens sometimes gets a bad rap as a city, but it has some really great alternative neighborhoods to visit and plenty of cool sights to see beyond the historic Acropolis and the flea market in Monastiraki. For all its chaos and grittiness, it's one of my favorite cities in the world, and I've spent the last two months in the town I grew up in (20 km from Athens' city center) exploring Athens and its suburbs.
If you're interested in seeing another side of the city, check out the best spots to get a taste of Athens' street art!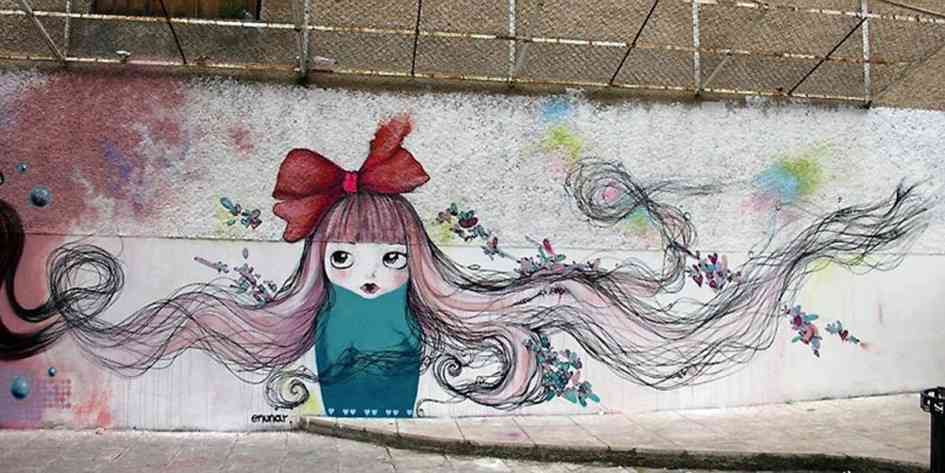 Sari: Home to the Street Art Gallery and some gorgeous works. If you want the full hipster experience, get a cappuccino freddo at the appropriately named Dada Rock Bar and sit outside across from the gallery (which is really just the street lined with graffiti).
Pireos: Right next to a busy street, try not to get run over by a car while admiring the panels of street art that line this area. If you're feeling more adventurous, head to Leonidou and Keramikou Streets and pretty much anywhere in the surrounding area. Once super-sketch and now only mildly sketch, find a lot of great pieces here too.
Exarchia: If you looked up gritty in the dictionary, you'd get a definition of gritty. Which is exactly what Exarhia is. Home of the Polytechnic and youthful anarchist pride, find plenty of street art ranging from simple declarations of "F*ck the police" (or the more classical "Fac hac polis") to gorgeous displays of artistry in some of the dirtiest streets.
Monastiraki: The train station itself is covered in graffiti. Of course this is a good place to see some street art. Grab some souvlaki or gelato and roam the back alleys of this area. Oftentimes, the work here is so enormous, you only need to look up.
Gazi: Not just for nightlife anymore. Come here and around the Technopolis area (an industrial museum and cultural space) to get your fill of culture without all the tourists. Large, government-approved pieces may not be as exciting as undercover art, but everything here is still raw and beautiful.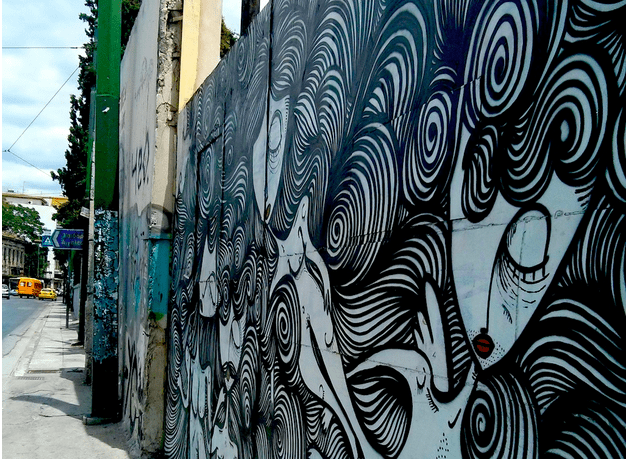 This post was posted by Priyanka Sen on Hipmunk's Tailwind blog on August 3rd.