The first time you hit the road solo is an exhilarating yet intimidating experience.
If you've been following my blog, you know that I recommend everyone try solo travel at least once in their life, because the personal rewards and experiences you get from the trip are absolutely priceless. However, taking that first step towards solo travel is sometimes easier said than done.
It's one thing to generally recommend my readers try traveling solo…why not make it easier by talking about where you should go?
*This post does contain some affiliate links, for which I will earn a small commission (at no extra cost to you, of course)*
I looked back on the places I've visited so far in my life, and decided to put together the best ones to visit if you are thinking of attempting your first solo journey! I also provide the tools and resources to plan and book your trip on this site.
Now, before I get comments telling me I don't know what I'm talking about and there are other cities much better for solo travel, I'm sure you're right! Keep in mind that this is based on my travel experiences. If I have not gone to a city, I cannot recommend it on this list. However, if you think you know another place perfect for solo travelers to stay, leave a comment below! I would love for this to become a resource for first-time solo trippers!
If you don't have time to read this post now, Pin and save for later!

Considerations like safety, public transportation, and the ease of getting round solo and finding friends were at the top of my list for the below selections. That's why a lot of places I really love (hello, Cape Town!) unfortunately weren't included here. Also, the article is geared towards US readers, but everyone can use it.
So let's dive in!
London: The Best Bet for Solo First Timers
Solo Advantages: Language, Public Transportation, Plenty of Attractions
Solo Disadvantages: Expensive
I think a US traveler tentatively attempting their first solo trip abroad can find no easier destination than London. There are no language barriers (ish…depends on the severity of the specific Brit's accent), public transportation is incredible and can get you everywhere, and contrary to the popular belief that Londoners are cold and aloof, I found that after one beer in the pub everyone was in a very talkative mood.
When it comes to attractions, London has top-notch restaurants for the foodies, incredible history, museums and architecture for the cultured crowd, and a huge variety of nightlife from neighborhood pubs to warehouse-size dance clubs for the night owls. Get your fill of hipsters in Shoreditch, surround yourself with the business and financial types in City of London, or get to Kensington and Chelsea to take in some posher surroundings.
The only drawback to being a solo traveler in London is that it is quite an expensive city, so if you don't have people to split costs with (hotel room, cab fare) it can get quite pricey.
TIP: If you're up for a long (LONG) walk, start out from Westminster, stroll along South Bank, cross the bridge to the Tower of London, and double back to City of London, where you have your pick of restaurants and bars in which to wind down. You will get to see plenty of London's most famous attractions this way, from the London Eye to Tate Modern.
Tokyo: Solo Travelers Ready For Culture Shock
Solo Advantages: Safe, Public Transportation, Designed for Solo Lifestyle
Solo Disadvantages: Language Barrier, Socializing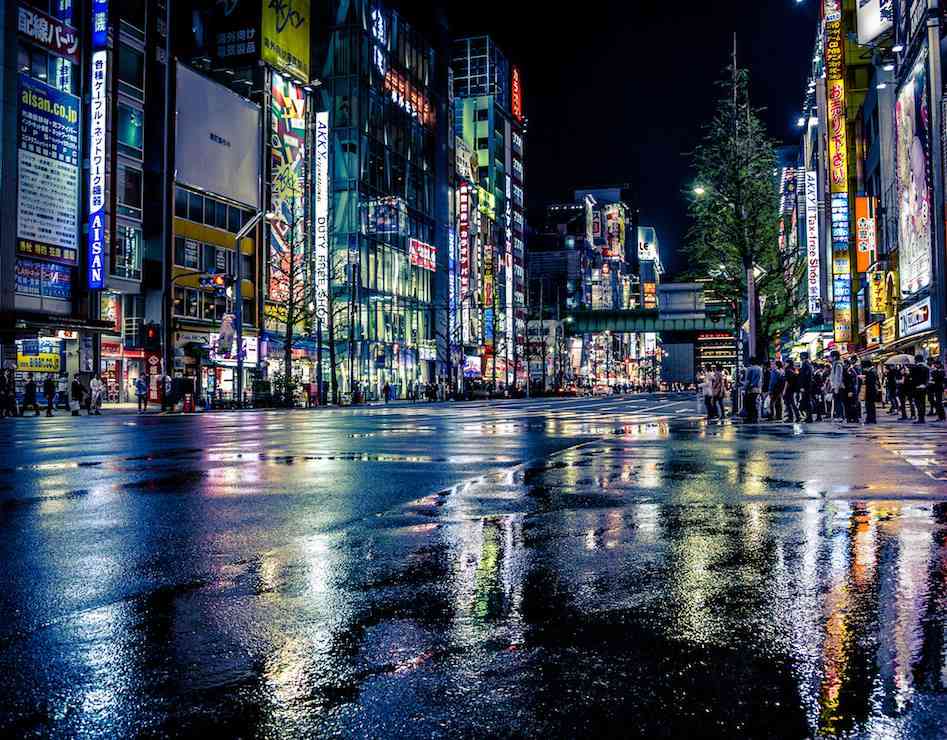 The best thing about Tokyo for solo travelers? It's the safest metropolis in the world! Seriously, crime in Tokyo borders on the non-existent, unless for some reason you're cutting deals with Yakuza members. In which case, stop and take account of your life, for real.
I wandered about this city for miles and never once felt in danger, even in areas that would be considered risky in other cities (a stretch of my walk took me by some overgrown train tracks). As a solo traveler, you are free to go pretty much anywhere you want without risking ending up in a dodgy neighborhood.
A bonus for solo travelers in Tokyo is that it is a city designed for solo experiences. Japanese businessmen frequently stop by eateries and izakaya (Japanese pubs) alone to unwind after the day, so eating and drinking solo isn't really out of the ordinary in this city. Public transportation will also take you everywhere you could possibly want to go.
That being said, Tokyo will challenge travelers looking to reach out and form bonds with others. The language barrier is a huge issue if you don't speak Japanese, as relatively few Tokyoites speak good English. Everyone is polite enough, but they also tend to pretty much keep to themselves. You will find exceptions of course, but as a general rule, Japan is a more closed off society.
TIP: If you want to find locals in a more social mood or bump into some expats, head to the bars in Golden Gai. Actually, just head to Golden Gai no matter what. You won't regret it.
Ljubljana: The City With Small-Town Charm
Solo Advantages: Walkable, Safe, Bike-Friendly, Locals Know English
Solo Disadvantages: Small Size, Fewer 24-Hour Amenities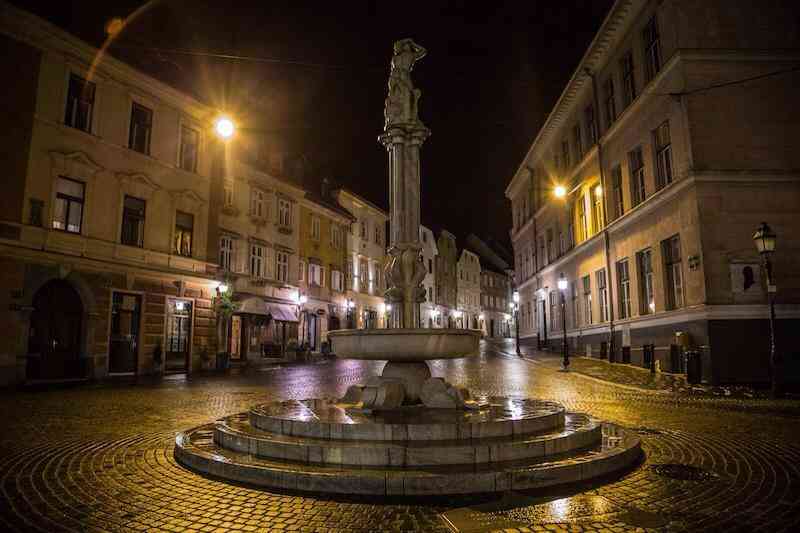 Ljubljana is one of the most underappreciated cities in Europe. This charming capital of 250,000 people should be a haven for solo travelers, as it has an easily walkable historic center, biking paths all over, and plenty of cafes and restaurants to sit in and watch the day go by. Also, there's great beer everywhere! That automatically gives +50 to any city in my book.
When you're there, don't skip out on Ljubljana Castle in the daytime and Metelkova at night. The former army barracks known as Metelkova is now a cool collection of bars and rock venues covered in some really striking street art, all grouped around a central courtyard. Beer here is about $2-3 a bottle. Am I talking about beer again? I need to go out, I think.
Most people I met in Ljubljana speak a good amount of English, so communication shouldn't be too difficult, and the city's small size makes getting around incredibly easy.
TIP: For some great views of the city with the castle included, head to the top floor of Nebotičnik Skyscraper. Thanks to Andreja Jernejcic of Adventurous Journeys, a Ljubljana local and great travel writer/blogger, for showing me this.
St. Maarten: The Solo Traveler's Tropical Island Escape
Solo Advantages: Easy to Socialize, Locals Speak English, Nightlife, Outdoor Activities
Solo Disadvantages: Must Rent Bike or Car
For those who want their first solo trip to be all about beaches and relaxation, St. Maarten is your best bet. This tiny little island is divided between the French and the Dutch, but it actually boasts one of the most diverse communities in the Caribbean, with people from over 100 different countries living on the island.
There is a unique and lively pulse in St. Maarten that I have rarely found in other tropical destinations; after all, there must be a reason why so many tourists that come here just decide to stay.
TIP: Visit Le Galion Beach on the French side for some peace and quiet, or head to Orient Bay and Dawn Beach for beach bars and water sports. Then head back to Dutch Philipsburg and mix it up with travelers and expats from all over the world.
Mantova: The Prettiest City Without Tourist Hordes
Solo Advantages: Walkable, Safe, Bike-Friendly, Easy to Socialize
Solo Disadvantages: Smaller City, Fewer 24-Hour Amenities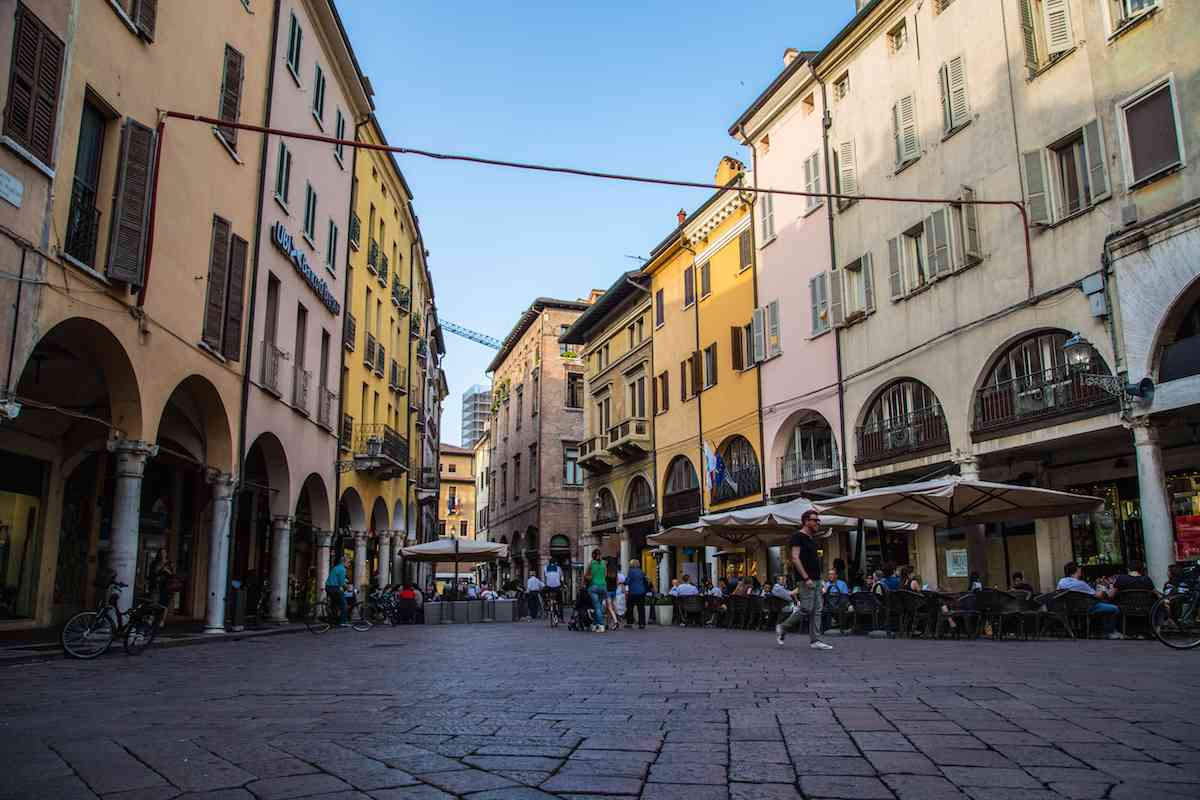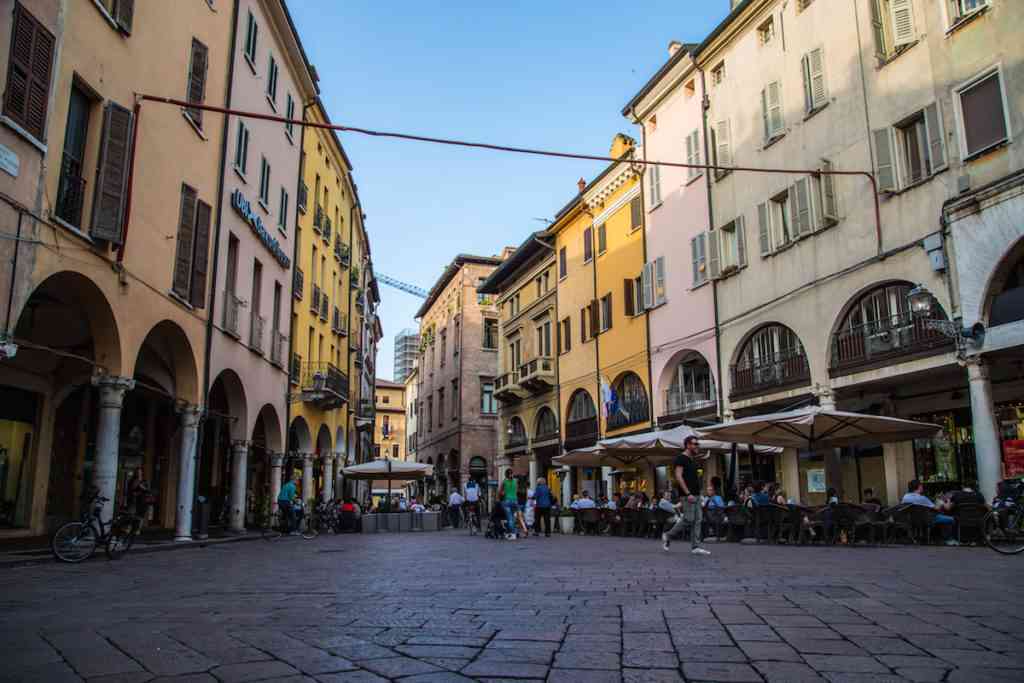 If you're a solo traveler and want a destination where you aren't bumping into tourists around every corner, check out the beautiful and for some reason almost undiscovered Italian city of Mantova. I spent a whole week there and bumped into non-Italians only once.
Travelers who want a good mix of culture and nature will love Mantova, because after checking out the multiple churches and palaces in this historic, medieval city, you can rent a bicycle and explore the Italian countryside, all the way up to Lago di Garda if you want. Mantova is very safe, easily walkable, bike-friendly, full of interesting attractions, and entirely lacking in tourist crowds. Also, if you're a girl, I guarantee you there will be no shortage of Italian men that are willing to talk to you. I can't speak for the guys, but people seemed friendly all around.
TIP: Definitely visit the Palazzo di Te and the Palazzo Ducale. They are gorgeous buildings that give some insight into the history of Mantova and the area in general. Also, order a spritz when you're out at the bar; it's probably the most popular drink in northern Italy, and pretty tasty too.
Mykonos: Solo, Single and Ready to Party
Solo Advantages: Nightlife, Locals Speak English, Easy to Socialize, Walkable Center
Solo Disadvantages: Must Rent Bike or Quad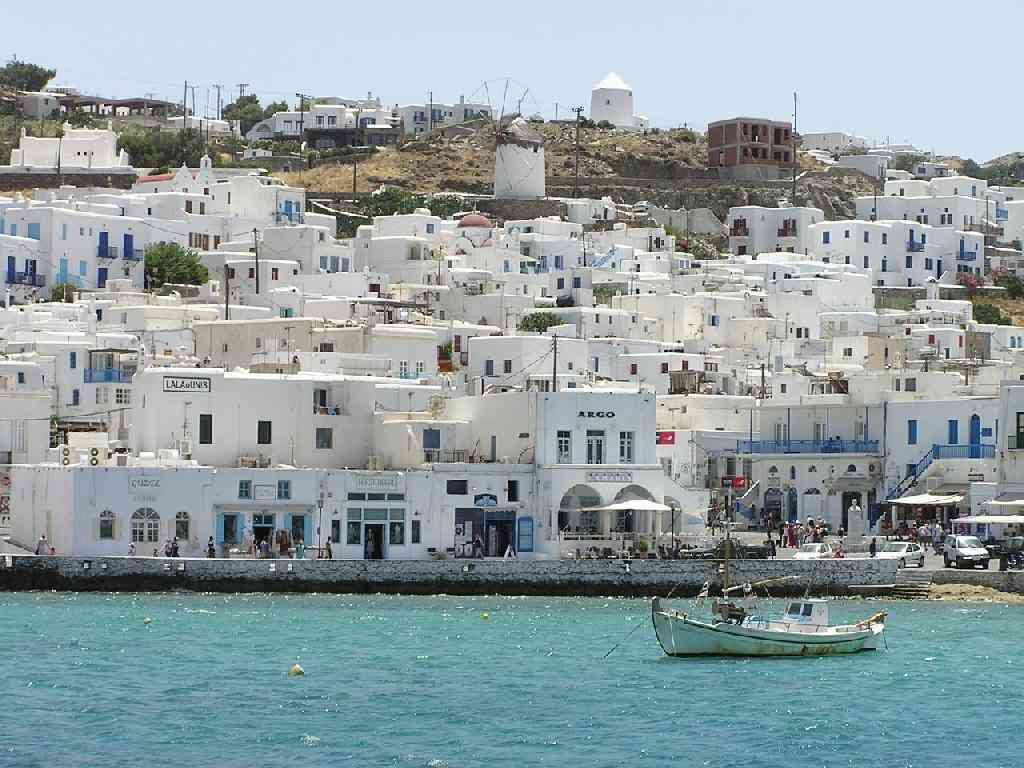 Mykonos is undoubtedly one of the top nightlife destinations in Europe. However, Mykonos is great because in addition to bars and clubs, you can enjoy some of the most beautiful beaches and seaside restaurants of the Greek islands. If you stay in the main town of Chora (Χὠρα), getting around on foot is quite easy. To visit other beaches, you have to rent a bike or quad. Do NOT attempt to get around the island by taxi during tourist season; there are a limited number of cabs, and you will be waiting upwards of an hour, if you manage to get a cab at all, in July and August.
Other than that, most locals know good English and other partiers are extremely friendly and open to connecting. Although the island is relatively safe, as with any party destination, stay on top of your drinks and don't get too incapacitated.
TIP: Visit Solymar and take a dip in Kalo Leivadi (Καλὀ Λειβἀδι) in the afternoon, grab a great cocktail in Little Venice, and then head to one of the clubs by the sea like Guzel, or further out to Cavo Paradiso if you really want to keep the party going all night long.
I got some great suggestions from readers for other perfect solo travel destinations, including Copenhagen, New York, and Prague. What do you think? If you've visited a city that you think would be great for first-time solo travelers, comment below!