Hi. I usually blog about travel. But as you may have noticed, the world is a bit preoccupied with other things right now.
It feels borderline insane to write an article on how to spend 5 days in Spain at the moment (like you give a shit right now). So I'm going to spend the next couple of months pivoting to issues that matter at the moment. After all, what first ability travelers should have is the ability to adapt.
I have quite a bit of experience in finding remote jobs, working from home, and staying at home for long stretches. The best thing I can do now is share what I know. I decided my first post should cover the most pressing issue: namely, how will wage workers, those who can't work from home, entertainment industry professionals, and others, find out how to make money during quarantine?
I have done my best to find as many resources as possible, and will filter these opportunities by any language, education, skill, or citizenship requirements they have. However, this is not a direct line to a job. You will probably have to apply around A LOT. And spend a lot of time searching listings. That is, unfortunately, the reality of freelance, remote work. Please don't get discouraged when learning how to make money during quarantine.
I also cannot predict which of these opportunities may decrease, and which, such as remote tutoring needs, may actually increase, during a time of quarantine and halted industry. However, I have included my best educated guess for future opportunities in each remote job.
Bottom line: if this post helps even one person find a way how to make money during quarantine and ease their financial stress during this time – I have done my job. So here it goes.
Teach English
VIPKID – Teach English to Chinese Students
VIPKID allows fluent English speakers with a college degree to make up to $22/hr teaching English to students in China. You do not have to be a certified teacher, but you do have to be eligible to work in the US or Canada. I would expect opportunities with this company to either stay the same or likely increase, as more students will be tutored remotely in the coming months.
In order to start tutoring, you have to pass a basic demo and certification, which will take a couple of hours. It's not something to breeze through – I would say pay close attention to the demo to increase your chances of getting certified.
Degree Required: Yes, Bachelor's
English as First Language: Yes
Citizenship Requirements: Must be eligible to work in the US or Canada
Cost of Sign-Up: Free
Cambly – Teach English, No Degree Required
On Cambly, many native English speakers can tutor students around the world. Tutors hail from Australia, the UK, the US, Canada, New Zealand, South Africa – even Ireland, if the student is aiming for an accent most other English speakers would barely understand (still love the sound though!).
Though you don't need a degree for Cambly, the more experience or certificates you have, the more likely students will pick you. Also, the pay is lower than VIPKID, around $10-$11 per hour.
Degree Required: No
English as First Language: Yes
Citizenship Requirements: Most major English speaking countries
Cost of Sign-Up: Free
If you want to save or share this article, Pin away below!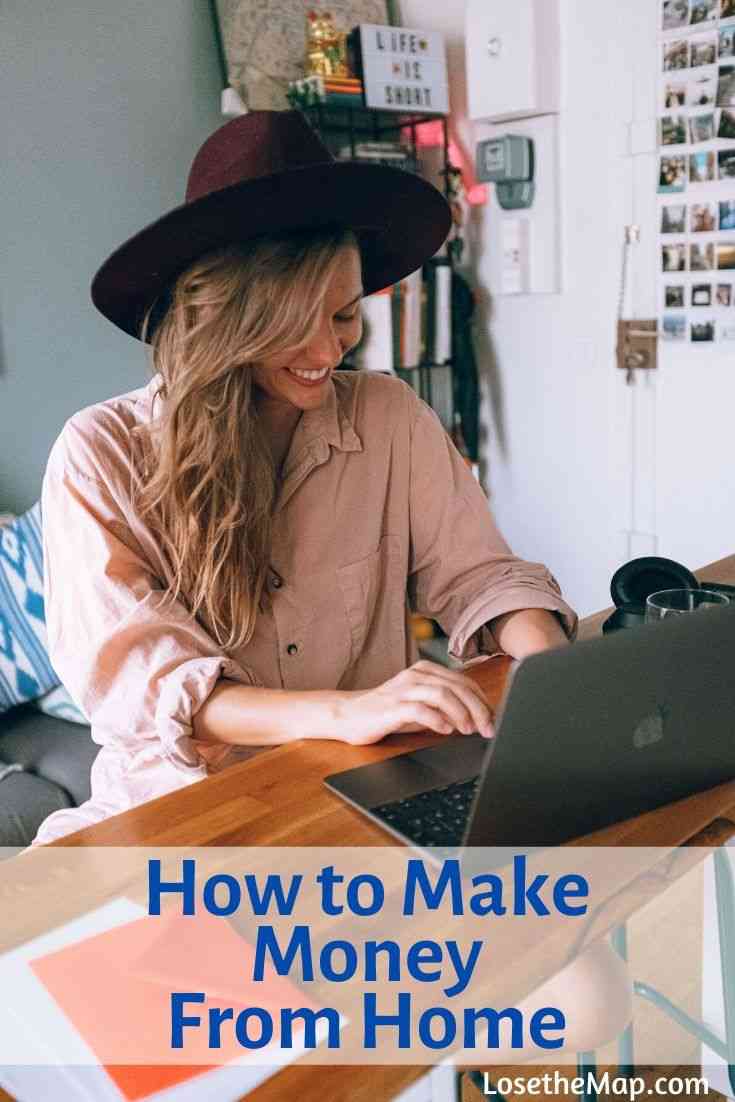 Other Language Tutoring
Italki.com – For Language Tutors Around the World
You might have heard me talk about this website as a great language learning resource. The good news is, it also offers plenty of opportunities to tutor any language, and YOU decide what to charge. However, when deciding what to charge students, it's good to take a look at what most people teaching your language are charging compared to their experience, and price your services analogously.
Teachers are classified into two groups:
Professional teachers: have either university education or special teaching certificates and tend to command higher pay. Usually charge between $15-$30/hr.
Community tutors: simply need to be native speakers of the language they wish to teach, and submit a 1-3 minute introduction video as per the site's requirements. Usually charge between $8-$15/hr.
Currently, the site is especially open to applications from community tutors of French, Italian, and languages of many other countries currently under quarantine. Hopefully that's good news to citizens there looking how to make money during quarantine!
Degree Required: No
English as First Language: No
Citizenship Requirements: None
Cost of Sign-Up: Free; 15% fee on student-teacher transactions
General Freelance/Telecommuting Jobs
Even amidst shutdowns in the economy, some companies will have to remain operational and source more of their jobs, if not all of their jobs remotely. So I fully expect the available opportunities on these sites to likely increase. The websites below tend to have many longer-term opportunities, and of all the remote categories in the post, you can probably find the best paying jobs here.
From transcribers, writers, and paralegals, to assistants, customer service representatives and designers, Virtual Vocations has a HUGE selection of 100% telecommuting jobs. There's really no way for me to narrow it down for you, so you just have to log on, filter by your skill sets and job interests, and see the available opportunities.
Make sure you pick the filter for 100% telecommuting when searching for jobs.
Degree Required: Variable
English as First Language: Variable
Citizenship Requirements: Variable
Cost of Sign-Up: Free
Much like the previous site, FlexJobs has a ton of opportunities in a number of fields. It also lists great remote options for professionals who may not currently be able to pursue their chosen line of work in the field. Ex: there are remote opportunities for photographers who can't be out and about to work in photo editing or as production artists.
After clicking on your preferred field, make sure you pick the filter "Only Remote Jobs".
Degree Required: Variable
English as First Language: Variable
Citizenship Requirements: Variable
Cost of Sign-Up: Free
Sign up for Freelancer.com to get access to a range of jobs at all education and experience levels. You can do anything from entry-level data entry and transcription, to web design and accounting. On this website, you have to submit a proposal/bid on jobs. With a free account, you get 8 bids/month. You can upgrade to $5/month for Basic and $10/month for Plus accounts.
Degree Required: Variable
English as First Language: Variable
Citizenship Requirements: Variable
Cost of Sign-Up: Free for 8 bids/month; $5-$10/month for upgraded accounts
Transcription & Translation
Transcription jobs are great for temporary gigs, as well as for those who don't generally have skills or experience in common remote jobs like writing and web design. Usually, there is little experience or education required. However, this means many transcription jobs are relatively low-paying, and you shouldn't expect to make more than a few hundred a month. As long as you have a decent computer and can type at a good speed, most jobs simply require you pass a test, and then you can start. Many transcription jobs also require headphones.
High-paid real world translation jobs may have a lot of requirements, but many online translation jobs just need you to speak both of the languages that require translating and pass a test. Making these a decent option when researching how to make money in quarantine. Especially if you speak a rarer language, you may get some good opportunities in translation.
Here are the best sites for transcription & translation jobs:
Appen has no experience requirements, and candidates can apply from many countries all over the world. There are great transcription and translation opportunities, as well as some bonus gigs like "search media evaluation" and "social media evaluation". Appen also offers micro tasks, that can be completed in an hour or two from home for extra money, like survey and data collection.
Transcription: Watch a short video and pass a test to start working for BabbelType – no experience required. The pay ranges from around $10 to $15 an hour.
Translation: If you can translate any of these languages – Arabic, Chinese (Mandarin), French, German, Italian, Japanese, Korean, Portuguese, Russian, and Spanish – you can apply to translate for BabbelType.com.
Compared to other transcription companies, SpeechPad has a pretty decent reputation. There is a steady flow of work, pay starts low but increases as you work more and move on up, and you get paid twice a week. For beginners looking to start working at a good transcription company and work their way up, SpeechPad is probably a good place to start.However, SpeechPad cannot currently accept workers from California.
This website has plenty of transcription opportunities for anyone over 18 from the countries and US states CastingWords considers eligible. Check if your state or country is eligible on the website. The honest downside is, many employees complain that the pay is low for the work completed. However, if you think you may be hunkered down at home for some time researching how to make money during quarantine, some experience here can you get better transcription jobs elsewhere.
Transcript Divas has better paying transcription opportunities; however, their application process is therefore somewhat more stringent than that of other sites. They will ask about any experience you have. Though it is not technically necessary, it is highly preferred, and this site usually hires more experienced transcribers. The pay here is around $16/hr.
CrowdSurf offers a stream of steady, easy jobs you can complete whenever you want throughout the day. However, the pay generally works out to $7/hr. The upside is, you do get your income almost immediately after working.
For all the above:
Degree Required: No
English as First Language: Variable
Citizenship Requirements: Rarely
Cost of Sign-Up: Free
Remote Tech Jobs
This company has a lot of job openings for those interested in remote work in technology. There are many titles with "Director" and "Senior" in the name, so these probably work best for either those with a fair amount of work experience, advanced degrees, or a proven portfolio (or some combination thereof). A background in tech is definitely preferred.
Degree Required: Yes
English as First Language: N/A
Citizenship Requirements: No
Cost of Sign-Up: Free
I would love to update this list of resources whenever I get more information. If you have a resource for remote work you love, or how to make money during quarantine, let me know in the comments!