Part of my goal while traveling is to try to see places as they truly are. Removing outside ideas, stereotypes, and biases, to the extent I can, and discovering as many different sides and perspectives on a destination as possible. With this in mind, I decided to expose travel myths and facts about Greece.
To better accomplish this goal and let my skeptic side shine, I will start occasionally doing "Travel Myths" posts about the countries I've visited.
First up, the country I probably know best outside the US: a post all about Greece!
After all, since Greece will always be my first love, makes sense it should be the first in this series. So whether you're planning a trip to Greece or even moving to Greece (doesn't that sound like a great idea?), here are some myths and facts about Greece you should know.
Disclosure: This post does contain some affiliate links, for which I will earn a small commission (at no extra cost to you, of course).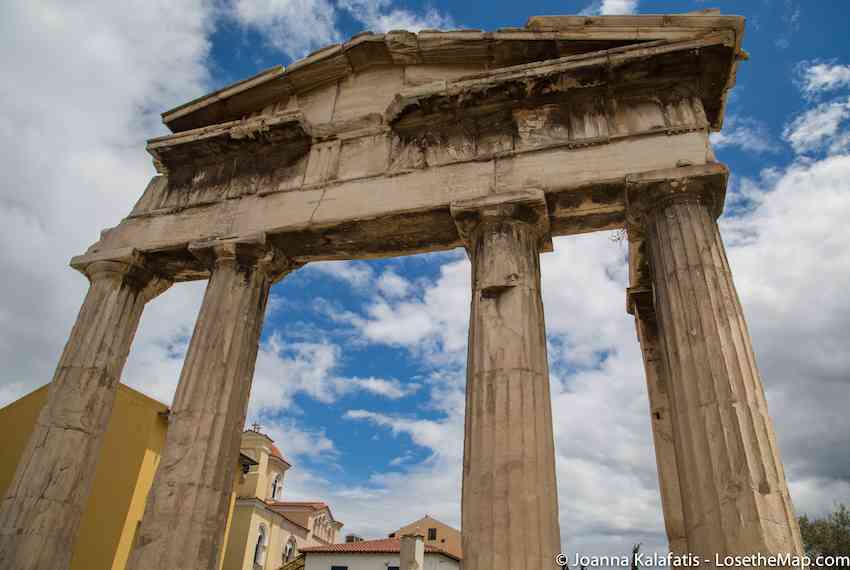 Myth 1: You Only Need to See the Greek Islands
Many tourists fly into Athens, stop for a day (if at all), and then take the next plane out to an island like Mykonos or Santorini, spending the rest of their time hopping the Greek islands.
Obviously there's nothing wrong with that – after all, Greece has over 200 inhabited islands by most counts, so even the most dedicated island explorer will be hard pressed to discover them all.
However, there is so much more to Greece than the islands. Few people venture inland, north to Macedonia and Thrace, or deep into the Peloponnese. If they did, they would find landscapes like this:
Myth 2: Greece is Just a Summer Destination
I've already written about amazing Greek winter destinations on this blog, and how overlooked they are by most foreign tourists.
Did you know snowboarding and skiing is actually a very popular hobby among Greeks? That is usually one of the most surprisingly and interesting facts about Greece that grabs peoples' attention.
For most of the winter, Athenians head up to the ski resorts of Parnassos and Vasilitsa and hit the slopes, relaxing in the evening with warm drinks by cozy fireplaces.
Winter is a great time to visit Greece; not just to enjoy the snow-covered mountains and winter sports, but also to get a more local experience in the cities, which are mostly empty of tourists during the chilly winter months. It's one of the most valid facts about Greece: if you visit in the winter, you will get a better taste of authentic Greek life.
Best of all, if you're trying to decide when to visit Greece, wintertime offers very affordable accommodation throughout the country.
In addition, the traditions of a Greek Orthodox Christmas and all the ensuing holidays can be wonderful to behold. Did you know there is a cross diving ceremony on January 7? Greeks youths dive into the freezing water to retrieve a cross that's been thrown in the sea.
These and many other traditional Greek customs, such as villages decorating small replica boats rather than trees, are beautiful to experience in person.
Myth 3: Greece is All About the Beaches
Don't get me wrong, Greek beaches are great; arguably some of the best in the world. There is a reason why the population of the Greek islands in the summer is 90% honeymooners and vacationers. However, that's not all there is to Greece.
Fun facts: did you know how many caves, lakes, mountains, cliffs, and gorges dot the Greek landscape? Most of them still remain relatively undiscovered by tourists thanks to travelers' tendency to focus only on the beaches and islands of Greece.
Of course, you should hit up some of the best beaches of the mainland and the islands; but don't forget to stop by spots like Spilaio Dirou: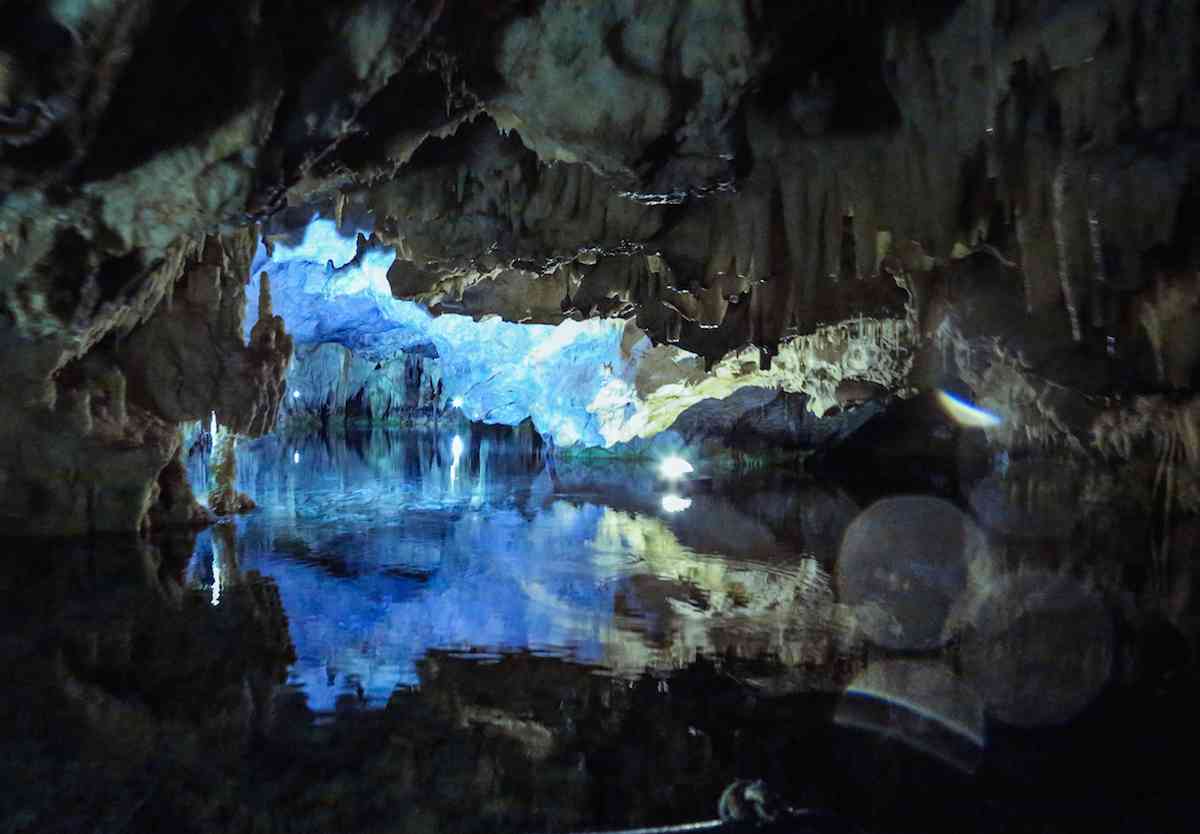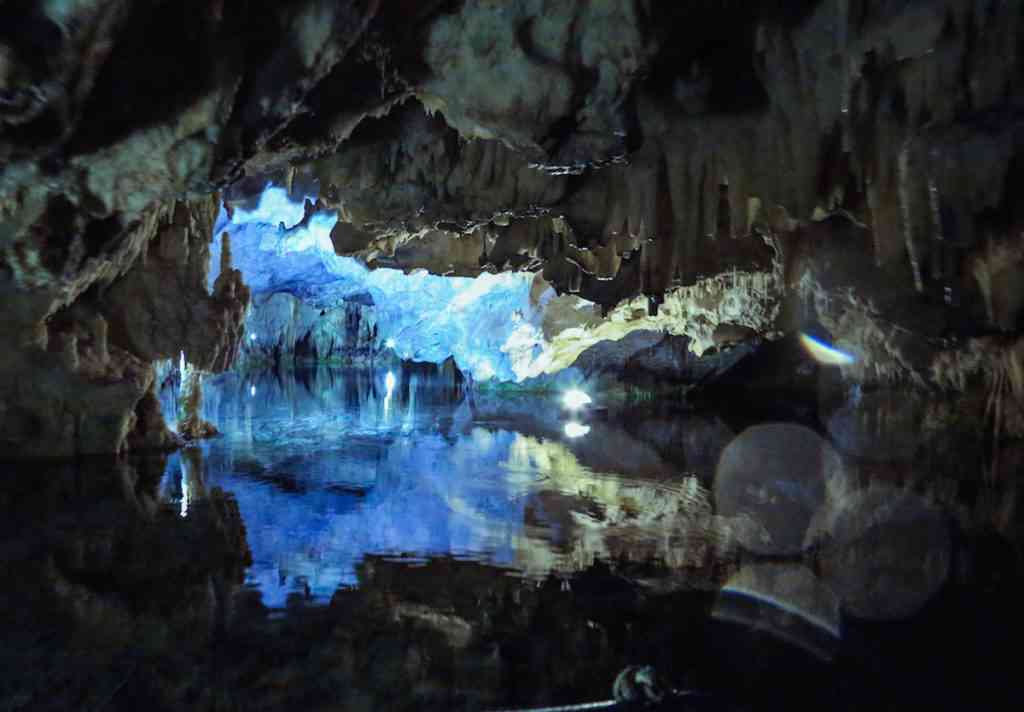 Vikos Gorge:
Lake Plastira:
And so many others, including the famed Mount Olympus and the rocky, tree-dotted landscapes that produce delicious Greek olive oil. Small snowed-in mountain towns like Zagorochoria are also great for experiencing a different side of Greece.
Myth 4: You Can 'Do' Athens in a Day or Two
Many tourists in Athens walk through the flea market of Monastiraki, hike up to the Acropolis, and maybe stop by the scenic streets of Plaka for a quick coffee before getting out of the city and moving on in their travels. If this is all you have time to explore the city of Athens, that's fine.
However, there are so many fun things to do in Athens, you could spend weeks there and still be exploring. After all, Athens is the capital and largest city of Greece, with a metropolitan population equal to over one third of the country (3,8 of 10.8 million people).
I hate hearing some travelers say how they didn't "get" or like Athens after spending 24 hours there. Of course not!
How can you get to know the alternative nightlife of Psirri, the luxurious beachfront of Glyfada, the chic streets and coffee shops of Kifisia, the stunning views from Petroupoli in 24 hours?
Athens may not have the classic beauty of Paris or Vienna, but it is a city that rewards those who explore it. Plus, there is a whole list of Athens day trips available to excite every type of traveler.
For example, you can drive out to Delphi, the source of many ancient prophecies by a local oracle. Ancient Greeks believed these prophecies truly defined the future (there are some really weird facts about ancient Greece). Or explore nearby Hydra, a pedestrianized island that's home to national an international artists, and just a short ferry ride away.
Athens is chaos, beauty, attitude, energy – when you get to know its heart and its rhythm, you can't ever look back. If you want a great local tour operator to show you the parts of Athens tourists almost never see, discover Athens with Greeking.me!
Myth 5: Greek History is All About Ancient Greece
The most prominent part of Greek history that has been taught around the world is ancient Greek history. For that reason, most travelers who come to Greece check out the ancient temples and sights (Acropolis, Delphi, etc.), while neglecting relics, monuments, and entire cities build in other intriguing historical periods that survive to this day.
Of course, Greeks are proud of their ancient history. After all, after almost 3000 years, the Olympic games continue to be held every four years, Greek mythology is still well known throughout the world and represented in TV and movies, and the gods of Mount Olympus were even depicted in a Disney movie.
However, there are other eras of Greek history and other influences on Greek culture, beyond ancient times. The medieval town of Monemvasia is a stunning example, as is the old town center of Xanthi, and the many Byzantine monuments and churches throughout the country.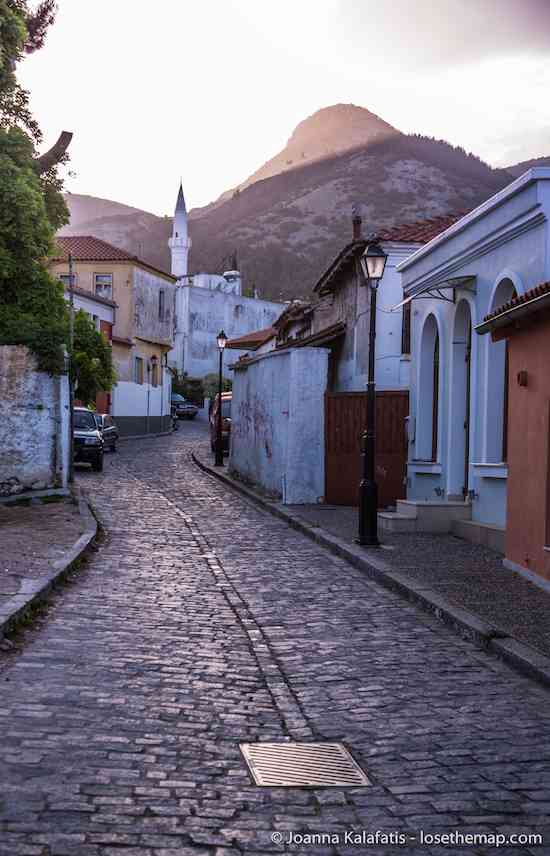 Want to see the influence of the Venetians and Catholics in the Greek Islands? Check out the beautiful town of Ermoupolis in Syros.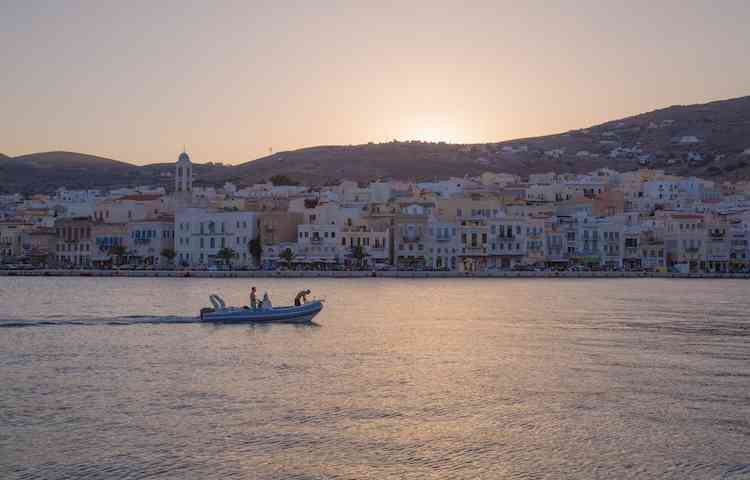 Other Questions and Facts About Greece
Do you tip in Greece? It's not required. Select higher-end establishments may now include a service charge, but usually, tipping is not mandatory. Greeks may or may not leave 1 or 2 Euros tip for a server.
What is the legal drinking age in Greece? I've actually heard a lot of confusion about this; I didn't know myself, and neither did many of my friends. The legal drinking age in Greece is 17, though I have yet to see someone carded in any Greek establishment. Greeks are not known for their strict law enforcement.
What is the currency in Greece? Yes, we've had some problems with Europe and the EU, but we still use euros!
What is Greece called in Greek? Ellada (Ελλἀδα). That is why the official name of Greece is the Hellenic Republic.
The point is, Greece has so much more to offer than what most travelers usually see. I may be biased because I will always consider Greece my home, but it's a country that I can never get enough of exploring; after years of sailing and driving around Greece's beautiful landscapes, I still only feel like I've scratched the surface. 
Want to Visit Greece and See For Yourself?
If you're visiting Greece, search and book some great Greek hotels here!
First time in Athens? Tour the city with Greeking.Me to have an authentic, local experience you won't forget.
If you can't decide, go to Visit Greece and pick your favorite Greek destination you'd like to see! And if you liked this article, pin away!
SaveSave
SaveSaveSaveSave