Earlier this year, I had the amazing experience of embarking on train tour of Europe – specifically, northwestern Europe – pulling out of London early one Monday morning to explore some cities for the second time (Paris), new cities in countries I had visited before (Cologne), and two cities of countries I had never stepped foot in (Brussels and Amsterdam).
Of course the destinations themselves were intriguing and exciting; but there was an added joy to the trip because I was going from capital to capital by train, watching the world zoom by while sitting in the comfort of my Thalys seat. Rail journeys are always inherently dreamy and romantic to me. Drinking coffee and starting my day off by seeing the transition from city, to suburbs, to villages, to countryside and back again, then hearing the conductor's voice alerting me to get my bag, before stepping off to see a whole new place – what a magical feeling.
For a lot of destinations I want to explore, I have to take flights (if I want any chance of getting there in less than a month). But if you're traveling in Europe, as I was based in London at the time, trains are so much better in so many ways, for such a wide range of destinations, it seems insane not to use them. If you're still confused about whether to pick the train or plane in Europe, this article may help you decide.
My train travel pass was provided courtesy of Rail Europe; however, all opinions and viewpoints expressed in this post are, as always, my own. If you want to save this post for future reading, Pin away!
Train Travel is Fast and Comfortable
Major European cities are so relatively close to each other that getting from one place to another is incredibly fast. It took me a total of two hours to leave London's St. Pancras International Station, cross the English Channel, and arrive at Brussels. Suburban Londoners will tell you it frequently takes them more time than that to get from the city center to their homes. So in the same time it takes most people to complete their daily commute, you could train tour Europe.
Paris and Amsterdam are both just over an hour from Brussels in either direction, as was Cologne. Best of all, these fast trips were all taken in very comfortable, well-maintained trains (Thalys trains are my personal favorite). In the time it took to sit down, sip some coffee, eat breakfast, and read a magazine article or two, I had already arrived at my destination!
I should also add the the process of making train reservations in Europe is quite fast and hassle-free. You could log on and book a ticket the same day if you'd like.
Taking Trains in the Schengen Zone Is As Easy as Taking the Metro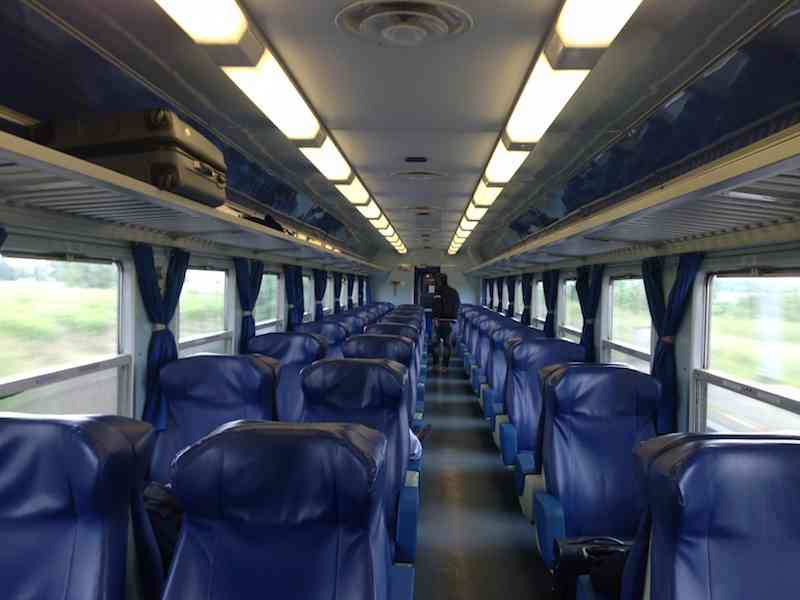 Leaving London to go to mainland Europe required a few extra security checks, as the UK is outside the Schengen Zone, the technically border-free zone between EU countries where EU citizens (and those who have already entered the EU and passed the community's required security checks) can travel unhindered by extra processing.
However, traveling within mainland Europe was as easy as hopping on a subway. I simply entered the station, checked the train track, and when the train arrived around 10 minutes prior to departure, hopped onto my designated car with my bag and sat down. Unlike airplane rides, in which half the headache occurs before you enter and after you exit a plane, there was no stress and no fuss with a rail tour.
A Train Tour of Europe is An Eco-Friendly Way to Travel
Most travelers I know are quite environmentally conscious and try to conserve their energy emissions as much as possible, but there is no way to get around the fact that long-haul plane rides cause a lot of detrimental effects to our environment, and are one of the most energy-inefficient ways to travel.
Though train travel is not exactly 100% clean energy, according to the European Environmental Agency, "CO2 emissions of air travel are 20.5 times higher than train, per kilometer*, per passenger". On average, passenger planes emit 285 grams of CO2 per pessenger per kilometer, while trains only emit a measly 14 grams of CO2.
Even when you're looking at alternative modes of transportation, rail journeys outdo pretty much any one of them: car, van, truck, Vespa, you name it. In short: unless you're planning on running the distance to your destination, traveling by train is one of the most eco-friendly ways you can go.
If you want to do more to make sure your travels don't impact the environment, I will have a post up on this at the end of the week – November 26. Stay tuned!
Better Access to Downtown and Hotels
One almost constant and annoying fact about airports is that they are usually located quite a distance outside the city they service. Depending on how well developed the infrastructure between the airport and the city is, you could spend hours waiting for slow bus service, spend way too much on a long cab ride to your hotel, or take a pricey additional trip by local train transportation to the city center.
On the other hand, train stations are usually always located in bustling downtown and central areas, where your hotel or Airbnb is also more likely to be. That means when you arrive at your destination by train, you are more likely to need just a short cab ride or a couple of metro stops to get to wherever you will be staying.
Speaking of cutting down on costs, the train ticket could end up being MUCH cheaper than a plane ride plus cab fare from the airport. For example, when looking to leave London, I found cheap train tickets to Paris at around $50! You have probably paid more for a nice dinner.
Perfect Inspirational Views for Work, Reflection, Creativity
This. This is by far the best reason to travel by train in my opinion. I can talk to you all day about how easy and comfortable it is to travel by train, how much you're helping the environment, etc., but really, the best thing about train travel is the nostalgic, calm, soothing feeling it gives you that is unmatched by any other mode of transportation.
What is it Like to Travel Europe by Train?
There is nothing like staring out the window during your journey as charming chapels, small, well-kept farms, beautiful old cities, and other marvelous views zoom past, allowing you to get lost in your thoughts. There is no better background to inspire you to write, draw, fill in your journal, come up with a new business idea, or engage in whichever form of creativity suits you best.
Not to mention that your rail experience will change season by season. If you pick train travel in Europe in winter, as I once did, you will enjoy the warm, cozy interior of the train carriage while also watching some enchanting winter landscapes roll by your window.
So if you love the idea of train holidays in Europe, but want the freedom to decide when and where you're traveling, RailEurope may be the best decision for you! You can plan your own "Europe by train" itinerary, without being beholden to the itinerary of scheduled and set train tours of Europe.
If you visit the company's site, they provide an easy to understand train map of Europe to help you make your plans depending on your destination, so you can go on self guided train tours of Europe. Where do you want to go – Italy? France? Venice? Switzerland? No matter where in Europe you want to travel, RailEurope is there to help you see Europe by rail!
To look up rail passes and see which one might be right for you based on your travel plans, check out RailEurope. If you liked this article, Pin away!
Do you like train travel, or have you experienced train travel over the years? Comment below!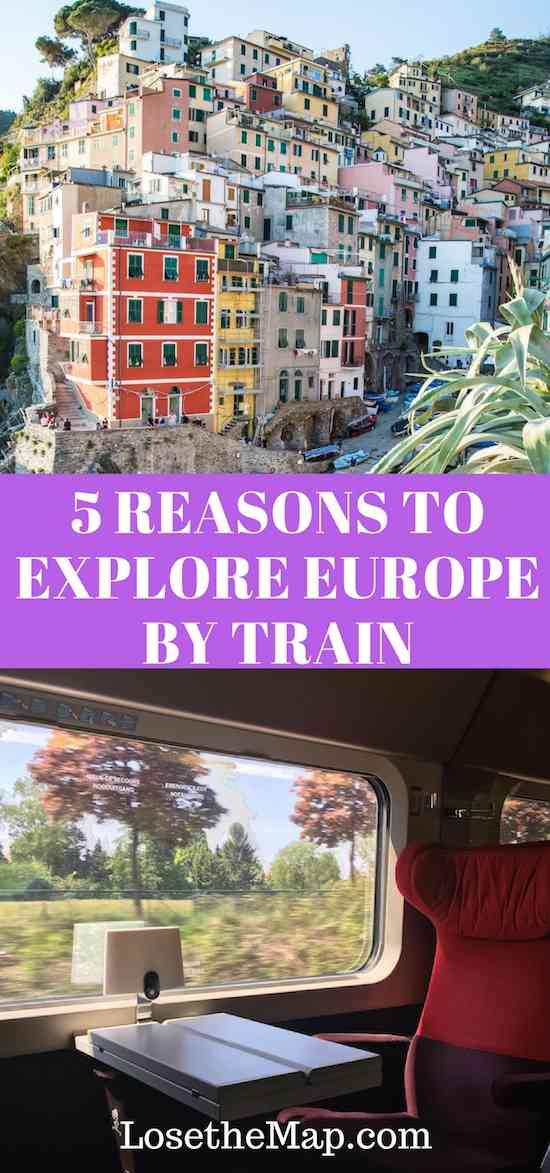 SaveSave
SaveSave
SaveSave
SaveSave
SaveSaveSaveSaveSaveSave