My stay in Amsterdam was provided courtesy of RailEurope and the Conscious Hotel Vondelpark. There are affiliate links included in this post, however, all thoughts and opinions expressed in this post, are, as always, my own. 
Amsterdam has always been one of those cities cloaked in a weird kind of infamy. From the risque and ominous-sounding Red Light District to the coffee shops that annoyingly condescending stoner guy in your college dorm kept raving about, Amsterdam has always been touted as a place where people can comfortably engage in the vices of their preference.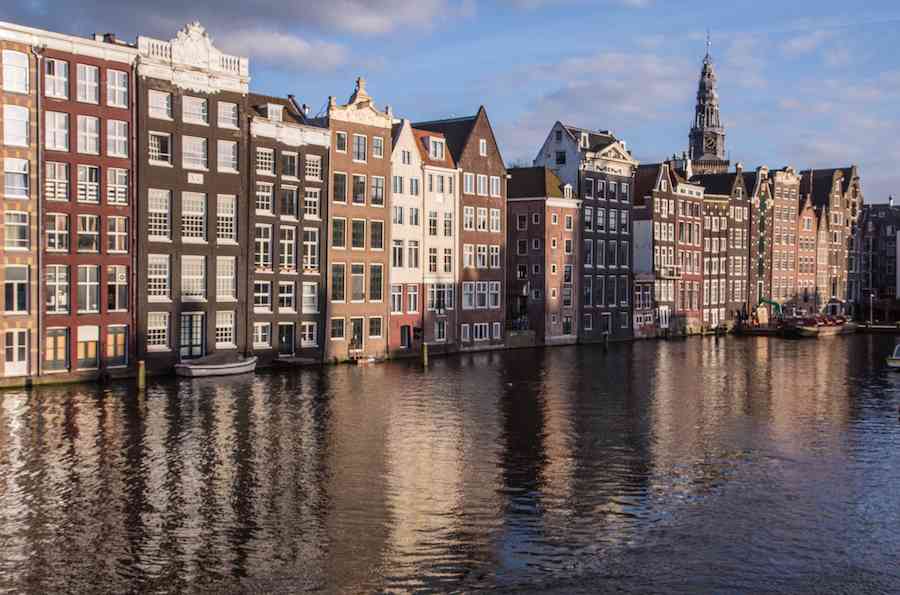 But as it usually happens with cities with many legends and stories swirling around them, the line between truth and fiction gets blurred easily. So I put together a few widely spread rumors about Amsterdam, and below explain if they're actually true or not. If you're interested in getting discounts throughout Amsterdam, or a citywide pass, check out the Amsterdam pass!
You can also skip to my top recommendations of things to do in Amsterdam right after that. Otherwise, check out this great post of Amsterdam tips or a collection of great Amsterdam hostels to stay at (when you're done reading this, of course)!
Amsterdam: Myths & Facts
If you don't have time to read this post now, Pin and save for later!

Marijuana is Legal: False
This one shocks most people. Technically, possession of marijuana is illegal in the Netherlands. However, because the government (perhaps rightly so) decided a long time ago they have more important things to do than chase down people with a couple of joints in their pocket, marijuana use is tolerated. It's the result of a 1976 decision to observe something called the Dutch model of tolerance, or "gedoogbeleid" if you hate your tongue.
Basically, it means that Dutch authorities ignore the illegality of cannabis use. They will not prosecute you if you are in possession of fewer than five grams of marijuana for personal use (and if you feel you need more than that, either you're Wiz Khalifa or you really need to reconsider your life).
Everyone Rides Bikes: True
Amsterdam has an almost 1:1 person-to-bike ratio. With a population of 850,000, the number of bikes estimates anywhere between 800,000 and 880,000. About 63% of residents use their bikes daily, and you will see specially dedicated bike lanes separated from car lanes almost everywhere, especially in the city center. Keep an eye out because bikes own the road here. Cyclists seem to have little patience with visiting pedestrians who haven't figured out the right of way yet.
---
Strange Fact: Almost 15,000 bikes are fished out of the Amsterdam canals yearly. The water authority has employees whose sole job is to clean up the canals, including bike removal. No, the Dutch are not throwing them away. Most bikes tossed in the canals are stolen ones. 
---
The Red Light District is Really Dangerous: False
The Red Light District is one of the most infamous and well-known neighborhoods in Amsterdam. Thanks to its sex stores and brothels, with prostitutes sitting in little clothing and usually a general kind of apathy on display in red-lit windows.
It used to be a more dangerous place, full of addicts and dealers, but it has been cleaned up now. Walking down the main street – Warmoesstraat – you are likely to encounter both locals and tourists of every age, gender, and nationality walking around rather freely. In between the coffee shops and brothels, plenty of fun and reputable bars and restaurants have sprung up, diminishing the area's illicit vibe.
The Red Light District was less seedy than I expected. Around the corner from a brothel with a woman in underwear sitting in the window, I found a nice canalside cafe with groups of friends chilling and eating.
Everyone in Amsterdam Smokes Weed: Very False
The highest estimates I found for the number of Dutch who have smoked weed in the last year stand at around 8%; the lowest estimates are about 5%. To put this number in context, 16.2% of US residents, 12.7% of Canadians, and 14.6% of Italians have smoked weed in the last year.
Yet 25-30% of tourists in Amsterdam will visit a coffee shop, so smoking weed in coffee shops is, to some extent, a very "tourist" thing to do.
---
Local Tip: Some locals are getting annoyed by many tourists' attitudes that Amsterdam is some free-for-all where you can engage in all your vices at once and generally be a nuisance. Do whatever you want – I'm not trying to be your mom here. However, be respectful of your surroundings and the locals, and don't act like you're at some warehouse rave at all times. Think about it. How happy would you be if the whole world traveled to your neighborhood and decided to treat it like a 24/7/365 Burning Man?
---
The Dutch Are the Tallest People in the World: Yep
In 2014, Dutchmen were recorded as the tallest in the world, and Dutch women as the second tallest. The average Dutchman was 6′, while the average Dutch woman was 5'7″. It felt a bit strange being in a country where I was, at best, average height. However, thanks to my weakness for tall men, I got over my discomfort relatively quickly.
What to Do in Amsterdam
Amsterdam is easily walkable, and as I mentioned before, almost every corner of the city is set up for biking, so getting around isn't a problem. If you're feeling a little lazier, get an OV-chipkaart, which can be used for the tram that runs through the city, as well as buses and metro.
Neighborhoods to Explore in Amsterdam
Jordaan – Jordaan combines plenty of scenic streets and canals with quiet restaurants, cafes, and galleries. You will find a lot of beautiful and quiet little corners here, and your camera will get quite a workout.
De Pijp – A cool area with restaurants serving cuisine from all over the world, nice pubs and bars for nighttime, and the home of the Heineken Experience. Walk down Albert Cuypmarkt and you will find a lot to do.
De Wallen/Red Light District – Beyond the women in the windows, De Wallen actually has some scenic streets, as well as plenty of beautiful churches and cafes. Not what you would expect for the notorious red light district, but there you go.
Museumkwartier – The Museum Quarter houses some of the most interesting museums of Amsterdam, including the Van Gogh Museum and the Rijksmuseum.
Things To Do in Amsterdam
Bike Around The City – Make like a local and explore the city by bike. Take care to follow the traffic rules and regulations, because cyclists here own the road. Plus, it makes life easier for everyone if you're not holding up a row of 1,000 local Amsterdam bike commuters behind you.
Walk Around Vondelpark – One of the biggest and most beautiful parks of the city, Vondelpark has gardens, lawns, ponds, bike paths, and everything else you need for a relaxing, sunny day out.
Take a Canal Tour – It might sound like a tourist thing to do, but a canal tour is actually a beautiful way to see the city, as the views from the water are unbeatable. It's also a great way to learn some intriguing facts about Amsterdam and its history, as the captains usually share a lot of their knowledge with passengers.
Museums to Visit in Amsterdam
If you want to hit up a few different museums in Amsterdam and the rest of the Netherlands, it may be worth it to pick up a Museumkaart for 59.90 Euros, which grants you access to more than 400 museums in the Netherlands and is valid for a year.
Anne Frank House – Visit the original residence where Anne Frank hid from the Nazis while writing her now famous diary. Try to get tickets in advance for a specific time slot, or get to the house before 3:30, because from 3:30 until closing time you can buy a ticket at the museum entrance, but there is usually a long line for tickets. Admission: 9 Euros (Open daily 9 AM – 10 PM in summer; 9 AM- 7 PM in winter)
Rijksmuseum – Dedicated to Dutch art and history, the Rijksmuseum is absolutely huge. You could easily spend a day here and still not see it all. Admission: 17.5 Euros (Open daily 9 AM – 5 PM)
Stedelijk Museum – The Stedelijk museum is dedicated to modern art and design, and has a lot of cool futuristic works on display. Admission: 17.50 Euros (Open daily 10 AM – 6 PM; Friday 10 AM – 10 PM)
Van Gogh Museum – This museum focuses on Van Gogh's brilliant works, and also includes art bother paintersrs of his era. Admission: 17 Euros (Open daily 9 AM – 6 PM; Friday 9 AM to 10 PM)
Amsterdam Food & Drink Experiences
Foodhallen – This indoor food market is a must-stop for anyone who loves gorging on dishes from all around the world. From gourmet hot dogs with really unique flavors and sizzling BBQ dishes to Vietnamese street food, Foodhallen has it all, plus a central bar with refreshing beer on tap.
Bistro Bij Ons – Get a mouthful of some traditional Dutch cuisine, including classic meats and sauces, as well as lesser known plates like fried chicken livers. You'll also be overlooking a beautiful canal while gorging on this great Dutch food, so what more could you want?
Sampurna – It surprised me to discover that Amsterdam is really well known for its…Indonesian cuisine. Due to Dutch colonial history, there is a vibrant Indonesian community and food scene in the city nowadays. Indonesian restaurants are known as "rijsttafel" here (get a local to help with that pronunciation).
Vesper Bar – Have a classy, intimate drink at this James-Bond-vibe bar in Jordaan.
The Tara Bar – The Tara Bar has seven separate rooms and three separate bars, so you will definitely be able to find a corner you like somewhere.
---
Local Tip: Maybe not the most traditional of Dutch places, but the best coffee place I found for a relaxed, quiet, canalside latte was Cafe George on Leidsegracht 84. Stop by if you want a respite from all the walking in one of the quieter corners of the city.
Final Thoughts on Amsterdam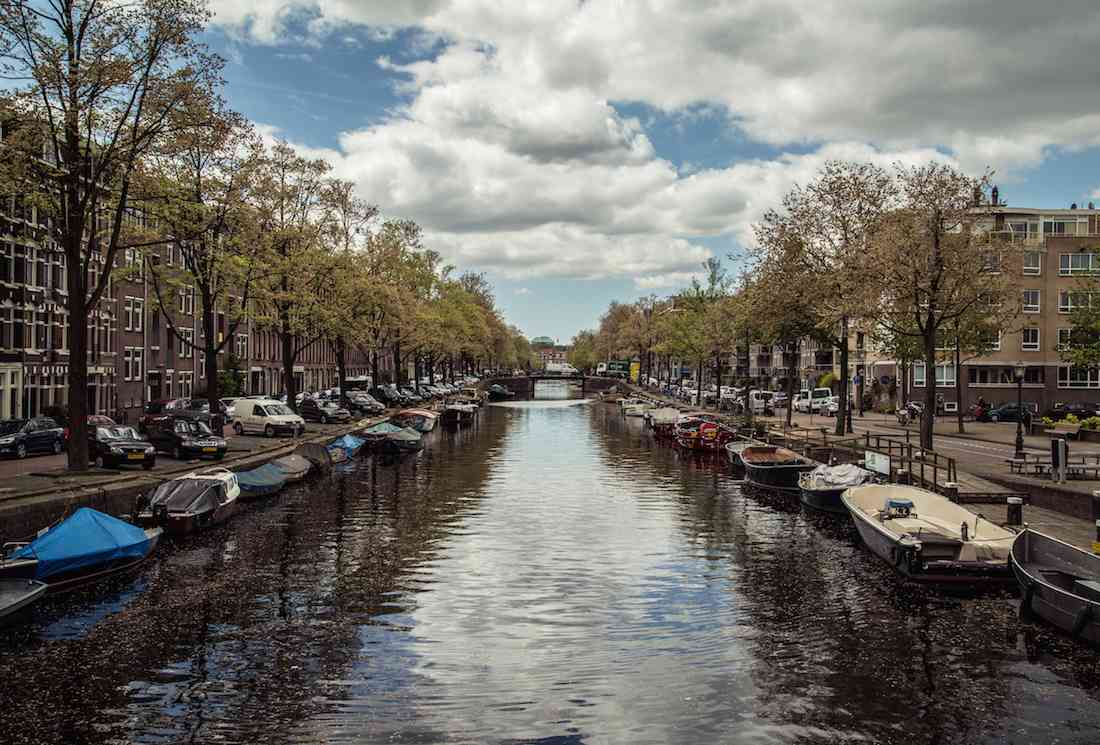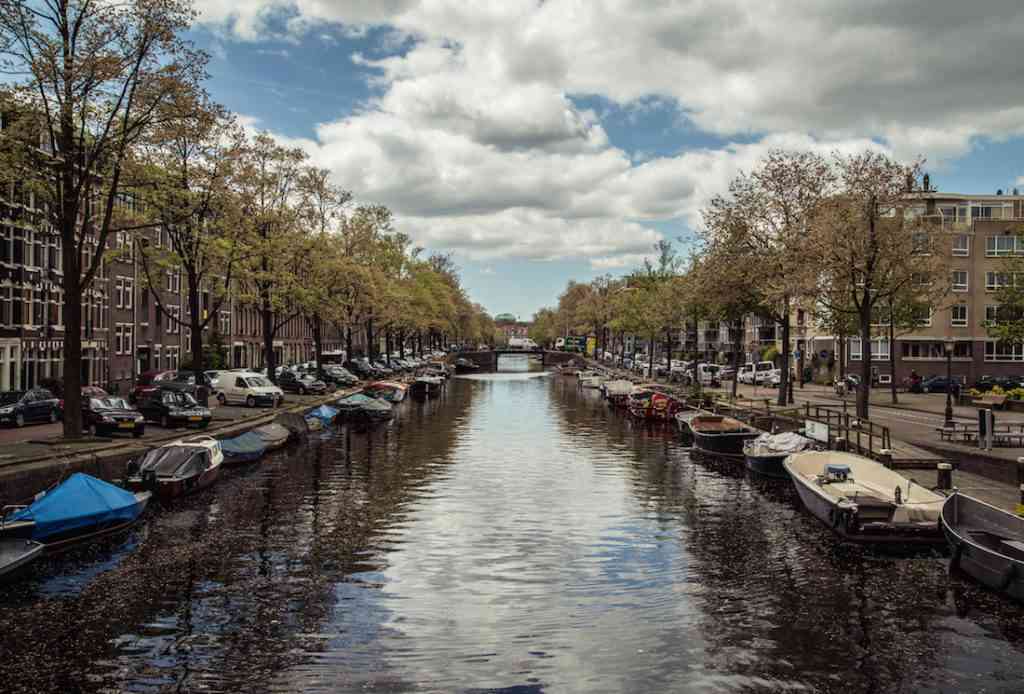 While the above suggestions are great starting points for things to do, the best thing about Amsterdam is that because it's so easily walkable, you can discover the best parts of the city for yourself. Try veering off the main street once in a while as well. Just a few steps from bustling main streets you can easily find quieter roads great for photography and for taking a relaxing stroll. Other than that, enjoy and have fun in this charming capital city!
Have you ever been to Amsterdam? What did you think? If you liked this post, pin away!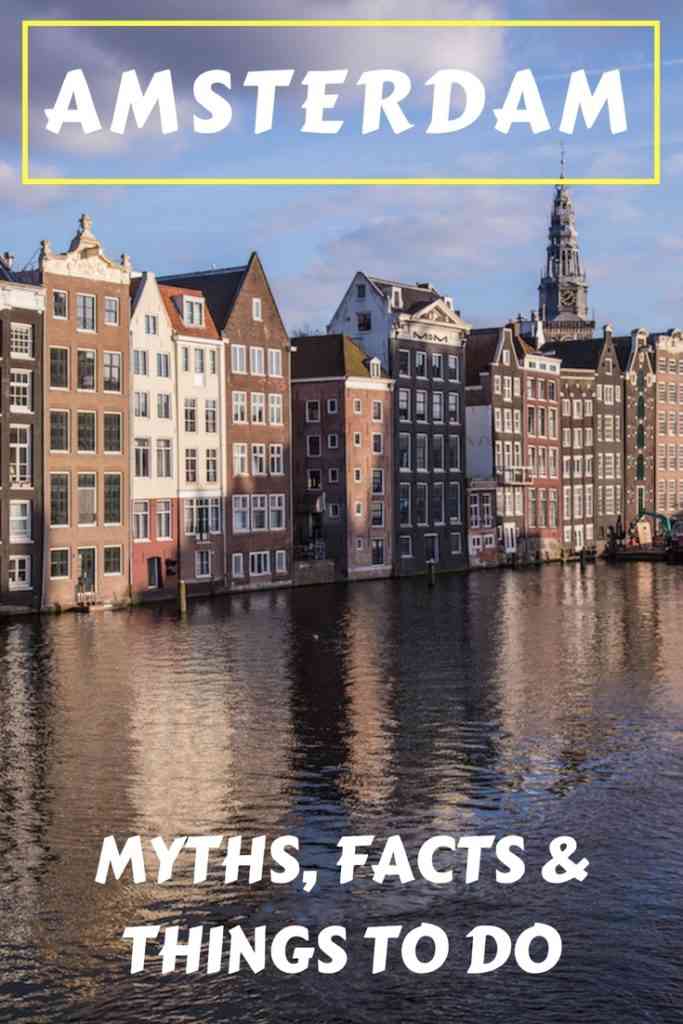 SaveSave