Right now many people are itching to go on a retreat but don't know how to do so safely. The good news is renting homes through Airbnbs seems to be one of the safest ways to go…and there are so many cool Airbnbs in California just waiting for you to visit!
For those of us who live in California, we can easily access homes in mountains, deserts, forests, or by the beach. Better yet, there are incredibly fun and unique Airbnbs in California to discover and book!
So if you're looking for an escape to a new place, a change of scenery, and a little bit of whimsy, here are 11 cool Airbnbs in California you should check out!
To make this a little easier, I will be listing Airbnbs from (roughly) southern to northern California.
Stay in San Diego's Hobbit House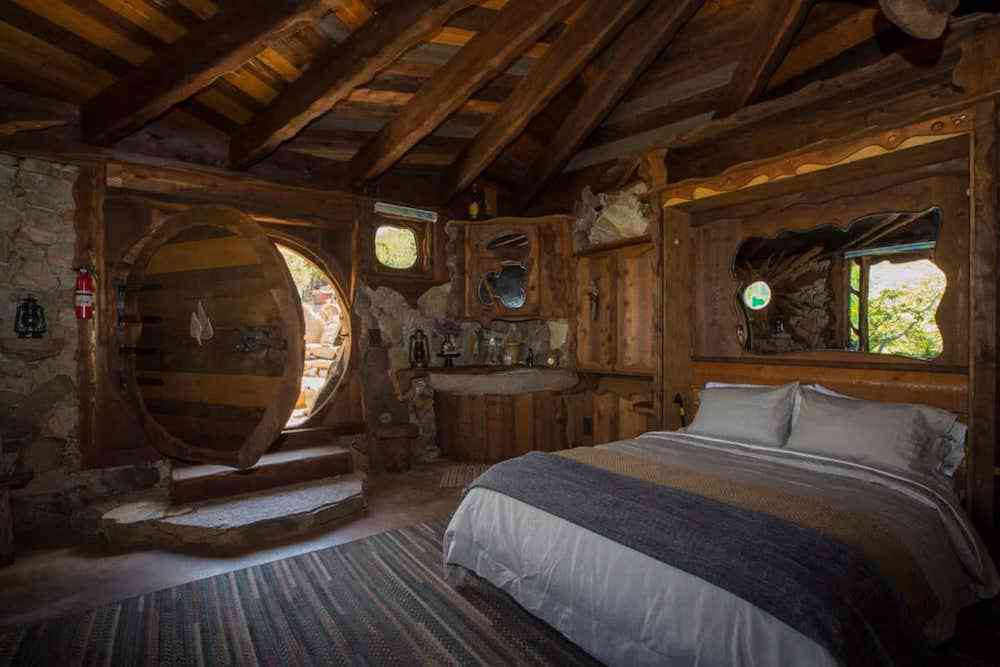 That's right, hobbit houses are apparently not just restricted to New Zealand. This Tolkien-inspired house in Ramona, just outside San Diego, has beautiful, warm wooden accents throughout, and a granite exterior. This one-bedroom house with an indoor fireplace is the perfect fantasy retreat!
Life on a Southern California Ranch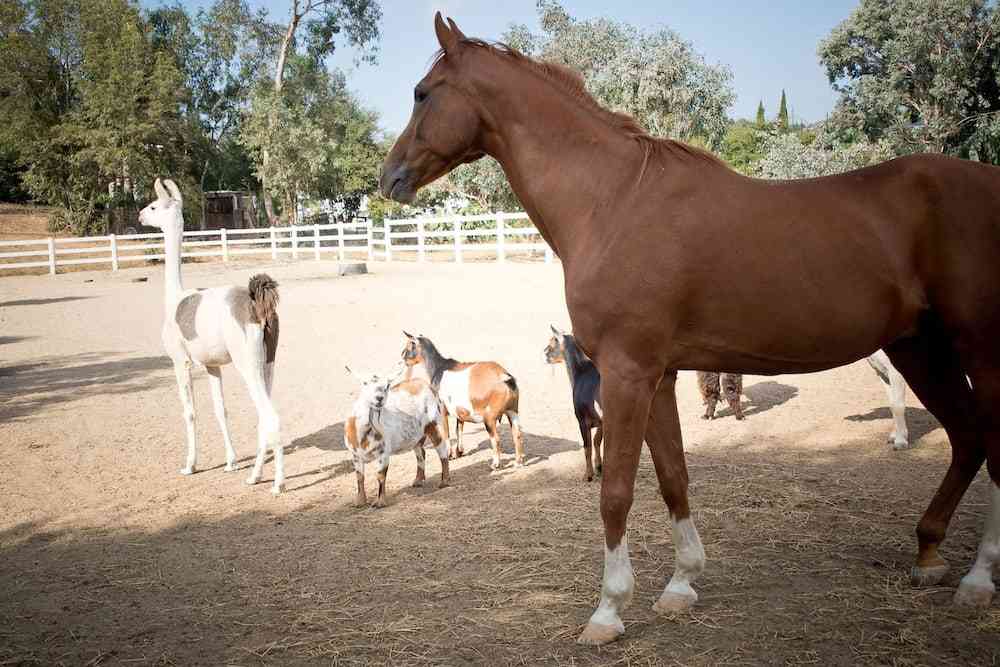 If you're tired of talking to your walls, and concerned they are starting to talk back to you, escape to this Southern California ranch. The house is a cute little artist's bungalow surrounded by farm animals. How can you not feel better surrounded by llamas and horses?
Be a Kid Again In a Treehouse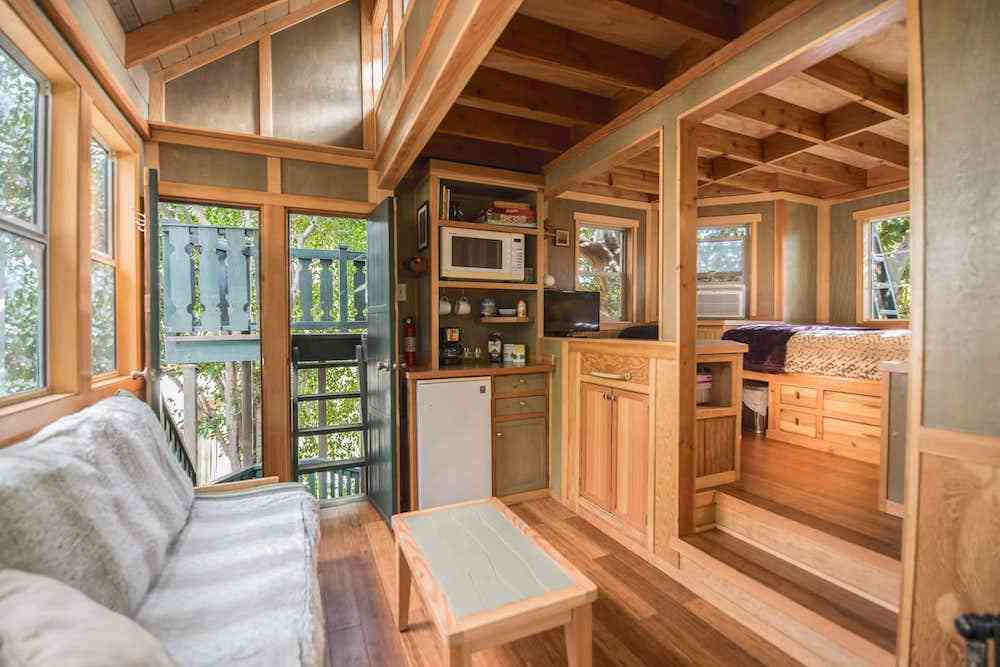 Just south of Los Angeles is a quirky one-bedroom treehouse surrounded by nature. Dine or have a coffee on the beautiful patio surrounded by string lights, greenery, and branches. Or just take some time to write, draw, or read in the bright indoor space full of natural light and rustic decor.
Stay in a Cool Tiny Home in Venice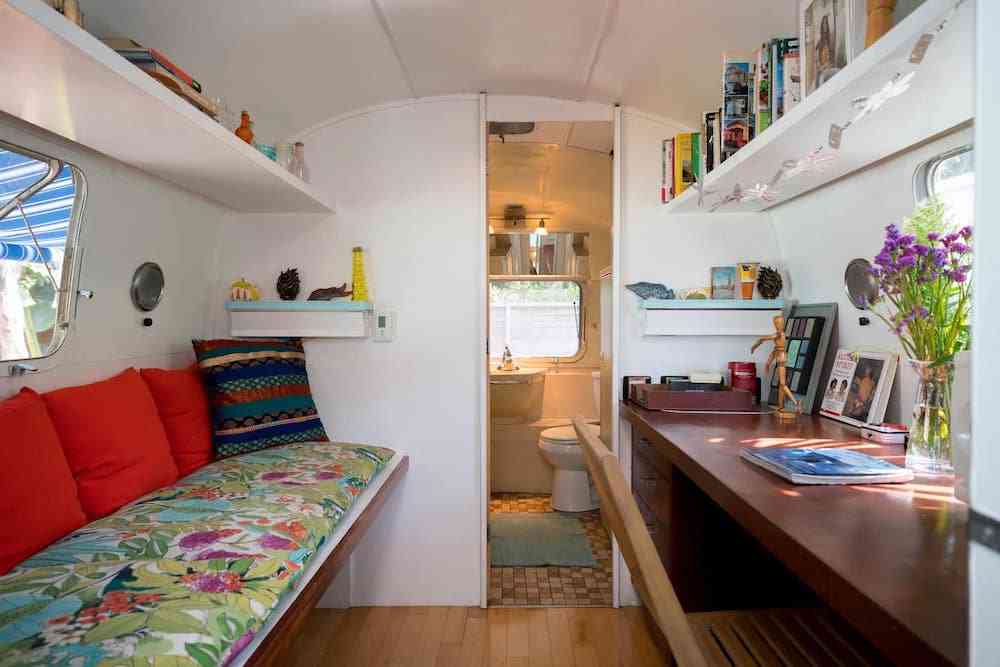 You can go on a retreat while still staying within the borders of Los Angeles. This Venice Beach Airbnb guest house is in one of the coolest areas of the city, just a few minutes from the famous Venice and Santa Monica Beaches. Enjoy the vintage Airstream-inspired decor and the nearby coastline on this perfect little city staycation.
Disconnect in a Mt. Baldy Cabin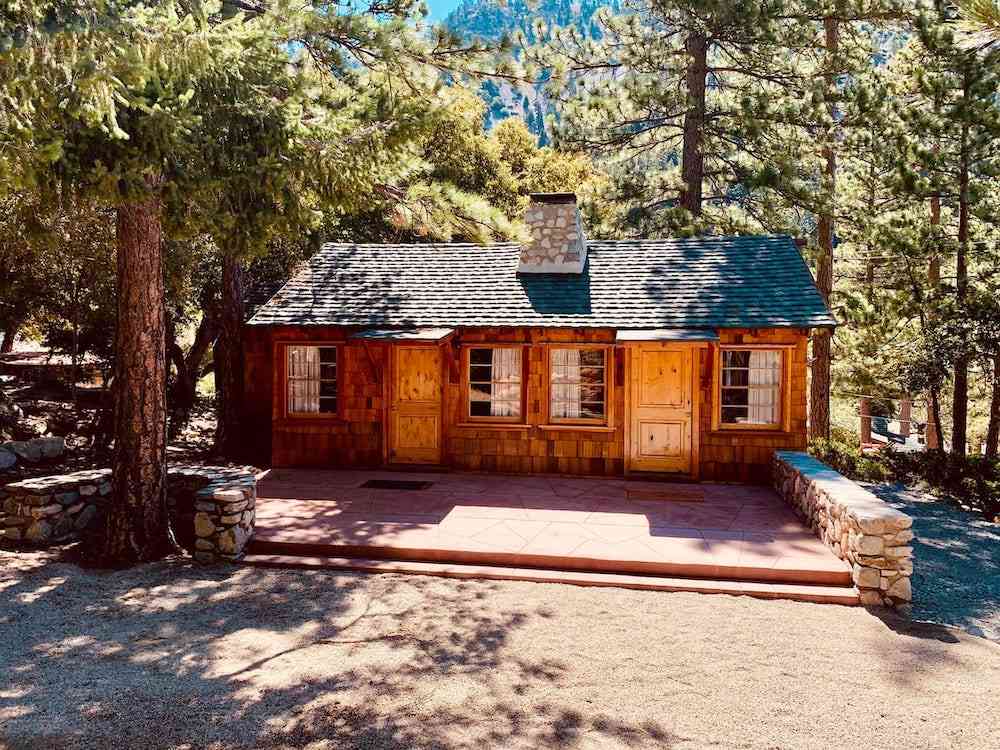 For those looking to truly disconnect from the world around them for a while, this Mt. Baldy historic lodge is perfect. The rustic, rugged cabin is located in the mountains of Southern California. It's a cozy retreat with no Wifi offered to help you truly take a break from your worries and experience the beauty and solitude of nature.
Joshua Tree UFO Futuristic Home
Anyone who's been to the California desert knows there are some unexpected sights there. But nothing can prepare you for the sight of this UFO-looking tiny home in the middle of the desert close to Joshua Tree National Park. Of all the cool Airbnbs in California, this mushroom dome might be the strangest, and coolest. With a simultaneously retro and futuristic design, as well as extraterrestrial inspired touches, this California desert Airbnb is one of the most unique in the state.
Go Retro in a Santa Barbara Airstream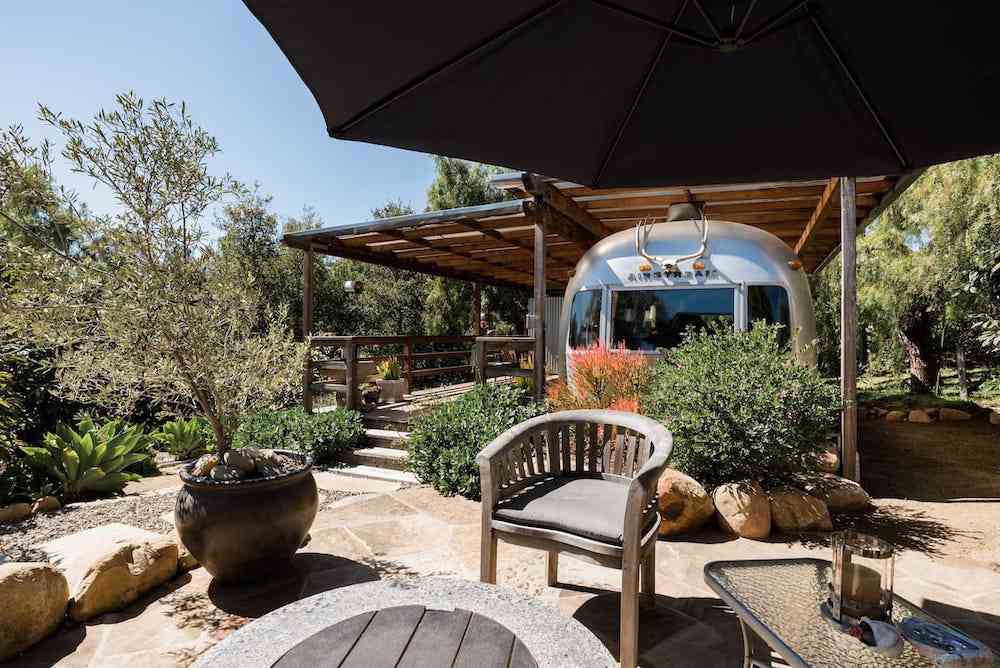 Moving on up to the start of wine country, check out this vintage Airstream Airbnb on an organic ranch near Santa Barbara. The shaded outdoor patio provides a great seating area to enjoy the weather and views. Meanwhile, the fire pit will keep you warm while you unwind and stargaze through the night. For those who want an Airstream-type experience on the road, check out my experience road tripping in California with JUCY Campervan.
Explore Central California From The Barn at Old Morro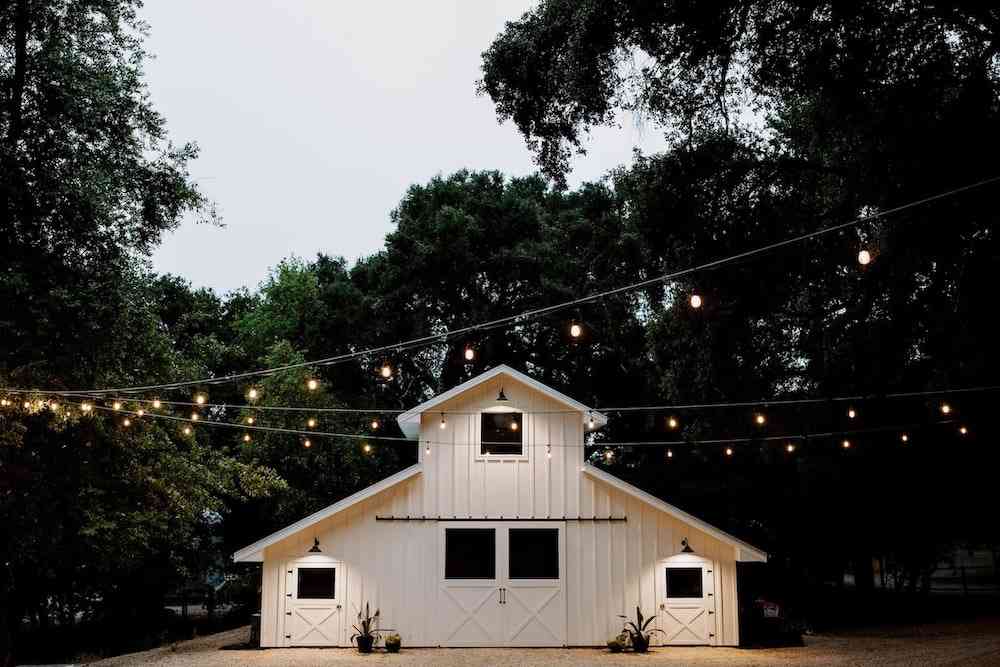 One of the most beloved and charming Airbnb stays in Central California is The Barn at Old Morro. This cozy one bedroom getaway with farm-inspired decor is close to destinations like Paso Robles and San Luis Obispo. The Barn is a favorite for couples looking for a secluded, romantic weekend escape, and is located close to both hiking trails and the incredible California coastline.
Visit Yosemite in a Yurt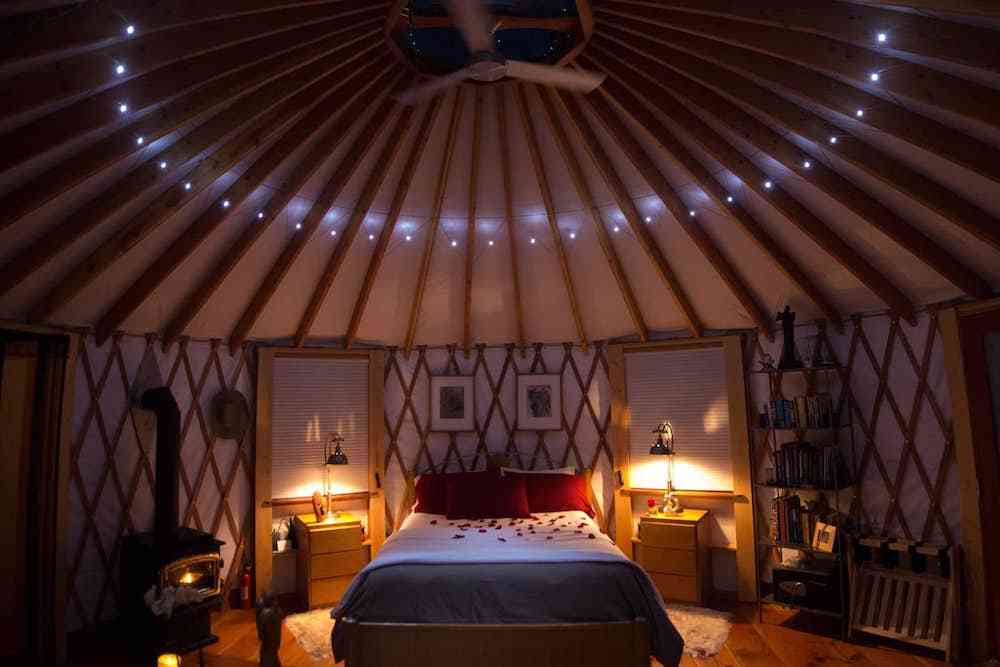 Yes, you read that right – stay in a yurt to explore one of California's most incredible National Parks – Yosemite! This peaceful and quirky Airbnb lets you stargaze by the outdoor fire pit or from within the yurt itself. Lounge in the queen bed and take in the surprisingly romantic surroundings. You can also access the adjoining kitchen, cookhouse, and bath via the connected deck.
Immerse Yourself in the California Redwoods in a Water Tower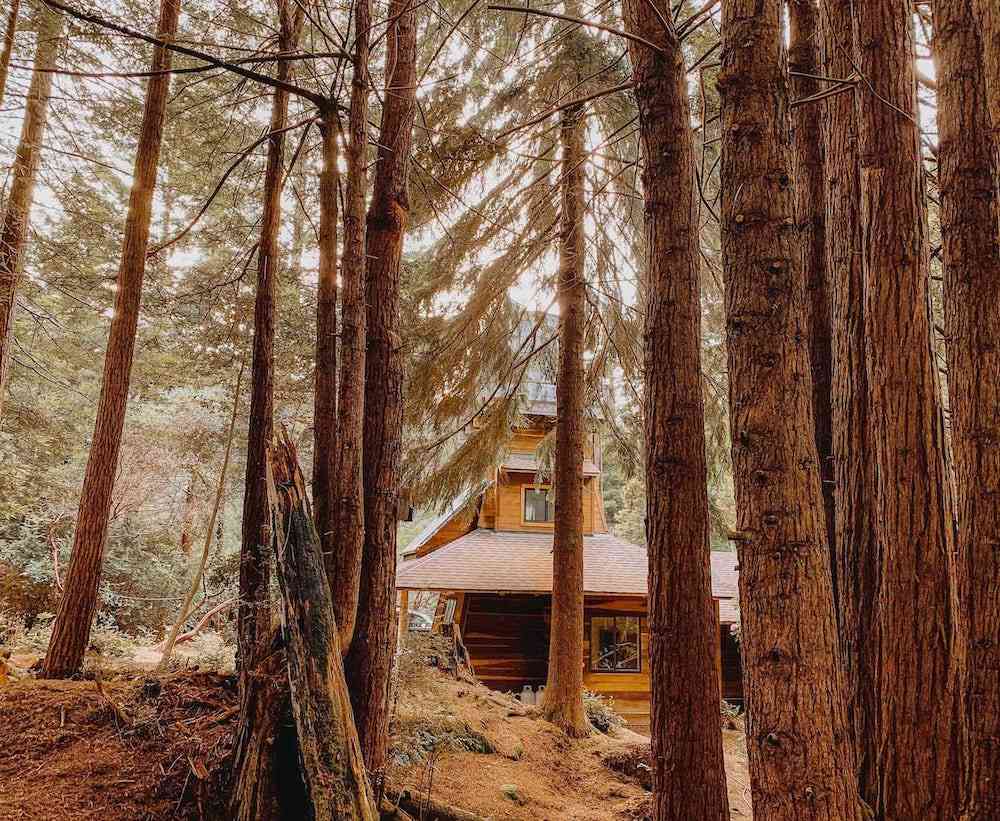 This converted water tower is a cozy, wooden retreat in the middle of Northern California's majestic redwood forests. You will be close to Mendocino and the beautiful coastline of the area. Hike around the forest trails, visit the sea, or simply relax in the silence of the nature around you.
Experience Train Travel in a Whole Different Way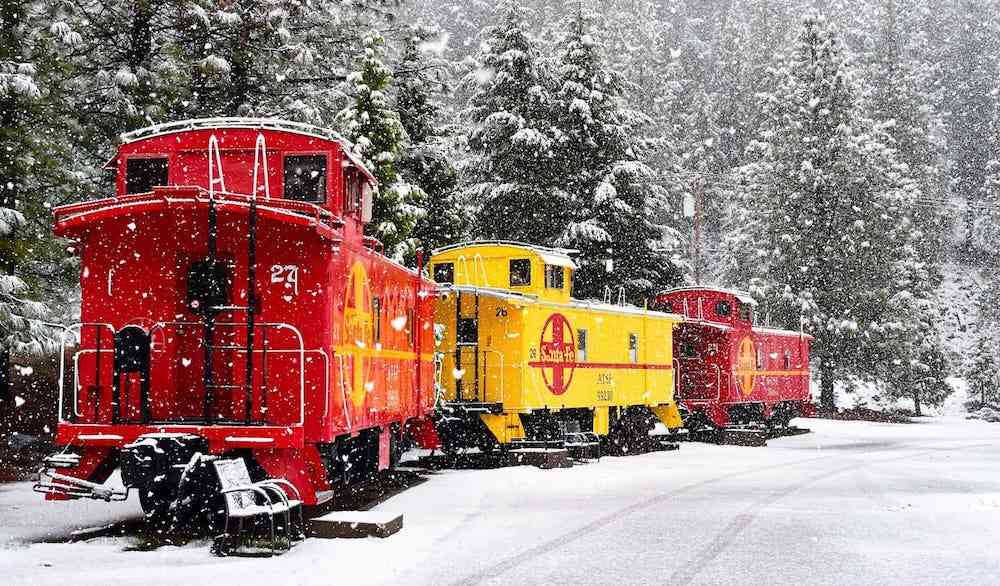 One of the coolest Airbnbs in Northern California has to be in Railroad Park. You can stay in an old train carriage – which they call a caboose – in the middle of this stunning forested landscape. Don't be fooled by the cold metal exterior; the inside is a wood-built, warm, cozy environment with an extra comfortable bed.
Which Airbnb would you stay at? Comment below!