Though I am a city girl at heart, I need frequent trips into the wild outdoors to avoid going crazy. To breathe in the fresh air, hike up wooded hills, and take a long mental pause from the constant noise and lights of the city. So I ventured up to beautiful Bend, Oregon for the weekend. I wanted to give my mind and body a break, and I found peace at the Riverhouse on the Deschutes. I can't wait to tell you all about the serenity I found in this Bend, Oregon accommodation.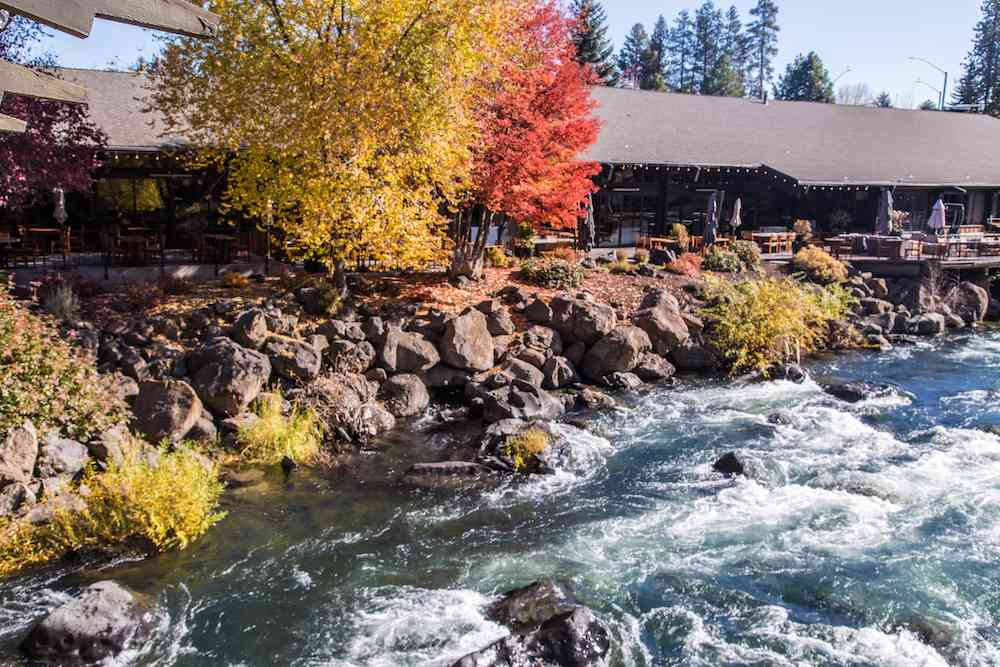 Disclaimer: My stay at Riverhouse on the Deschutes was comped. However, all opinions below are, as always, my own.
Driving Up to Bend, Oregon
Living in the seasonless wonder of Los Angeles, I decided I should head up to experience fall in Oregon. Or more appropriately, winter in Oregon. Even in late October, the temperature was hovering around freezing in Bend.
It was absolutely beautiful. Driving between endless rows of unbroken trees with the foliage changing colors, feeling the chilly air hit my skin whenever I rolled the windows down…it was my first time in the Pacific Northwest, and so far, my experience was everything I thought it would be.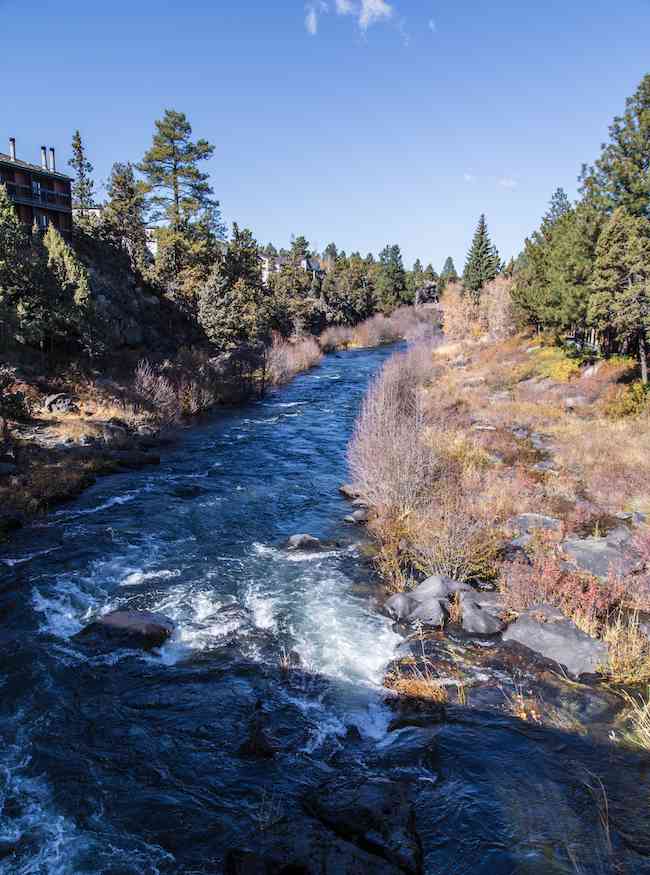 I pulled up to Riverhouse on the Deschutes and walked into the welcoming, warm embrace of the lobby.
Here is my review of the weekend that followed.
Riverhouse on the Deschutes Location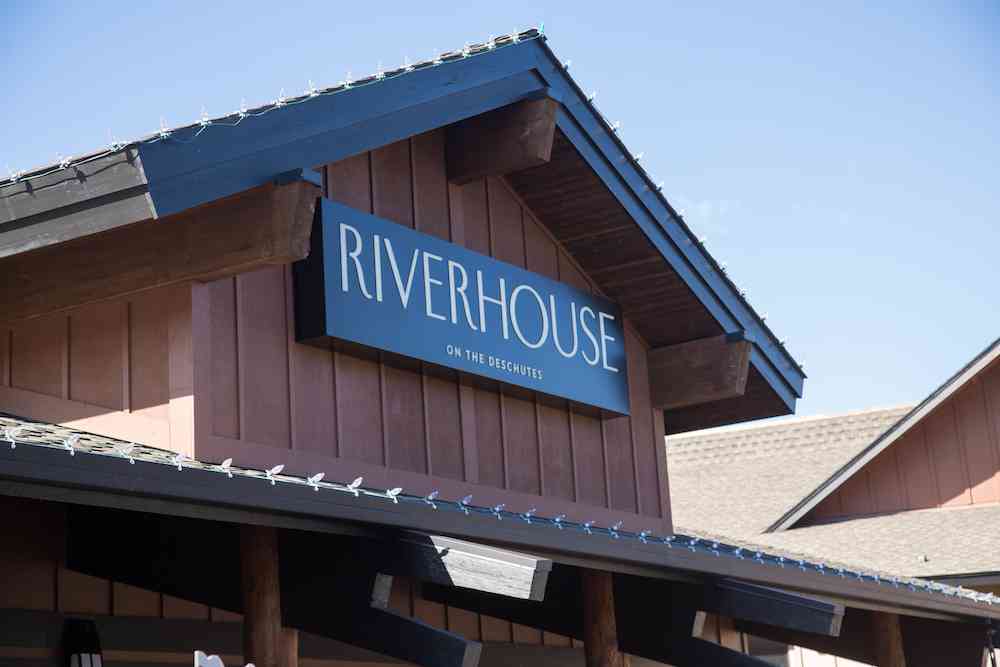 If you want a nature retreat combined with small-town charm, the Riverhouse on the Deschutes is at an absolutely perfect location for you.
The Riverhouse is, as its name would suggest, right on the Deschutes River. Rooms are located on both sides of the river, with a couple of covered walkways that connect the two sections.
This means plenty of rooms have a balcony or patio directly facing the river. There is nothing like having a morning cup of coffee while listening to the slow but forceful rush of the river in front of you.
I love nature myself, but I also like the comfort of being near some kind of population center. It's another reason why Riverhouse on the Deschutes was perfect compared to other Bend, Oregon accommodation.
Bend has a population of 95,000 and a lively, charming town center. Great boutique restaurants, cafes, shops with outdoors wear, bars, and charming bookstores line the streets. The good news is, when you stay at the Riverhouse, you're only about a five-minute drive away from downtown.
Riverhouse Rooms
My room in the Riverhouse was comfortable and very spacious. The room included a living area and a sizeable amount of space right in front of the built-in fireplace.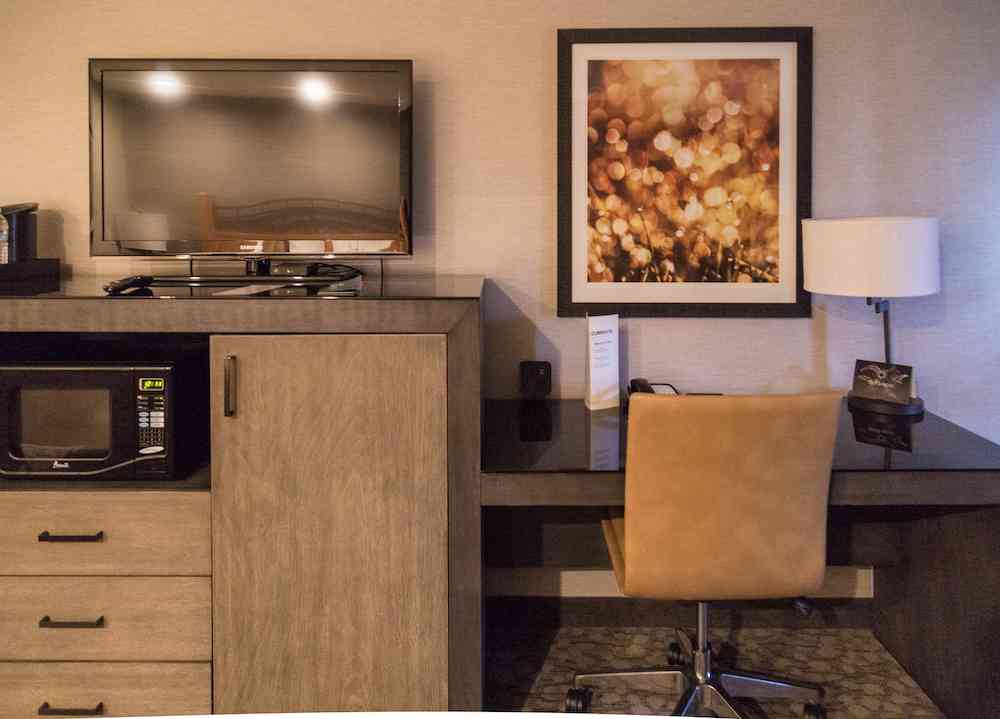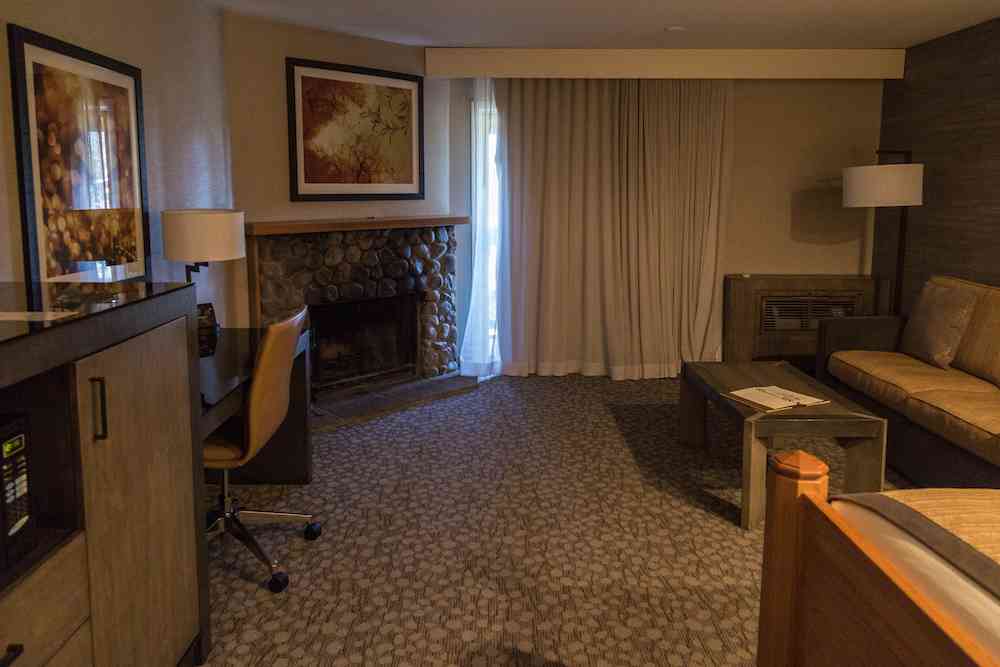 Getting back to my room at night after a long day of hiking in the brisk air, or caving in freezing underground lava tubes, I can't explain how wonderful it was to be able to easily light up the fireplace and curl up in front of it with a good book.
It gave me that winter getaway feeling I had been searching for when I came up to Oregon.
The bathrooms were also quite big and had everything you might need. Best of all, there was a second sink in an adjacent space. As most of you know, if you're staying with your friend or significant other sometimes you really need your own space to prepare.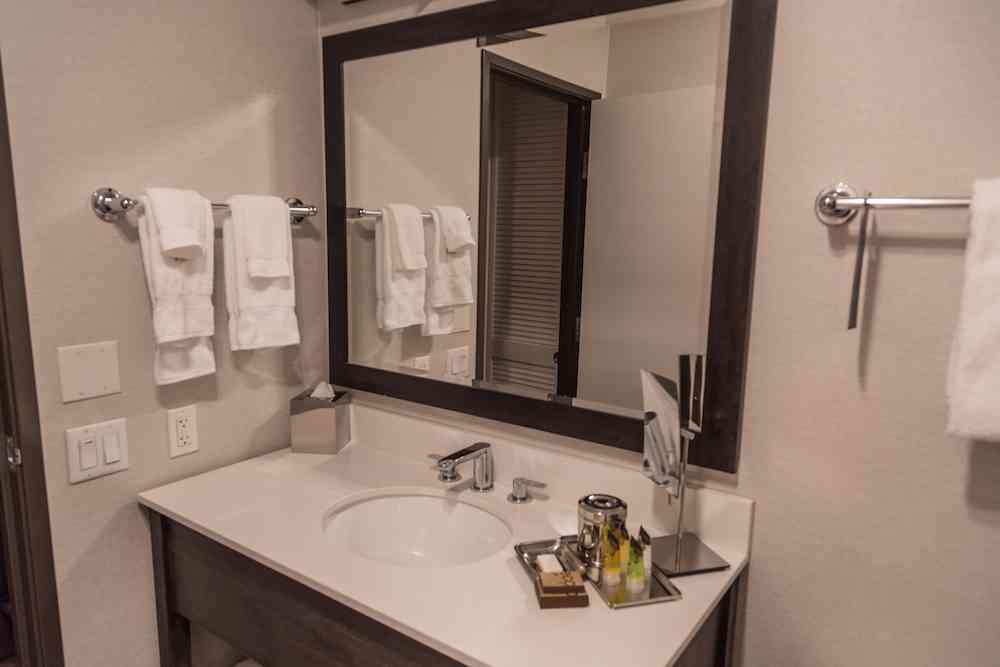 Currents – Dining at Riverhouse
On the Saturday night of my stay, I decided to head down to Currents, the highly-rated restaurant of Riverhouse on the Deschutes.
The chef puts a creative twist on comfort food and Continental fare dishes. The dishes were reasonably priced (definitely reasonable compared to LA standards) and delicious.
If you are at the Riverhouse, make sure you make reservations for Currents. On the night I went to dine, the dining room was quite busy.
Adjacent to Currents is a beautifully appointed bar with a perfect blend of rustic and modern design. The bar serves as a great upscale sports bar during the day, with TVs showing multiple games. It was football season when I went, but don't ask me to name any teams I saw (I know nothing). At night, it becomes an elegant cocktail bar.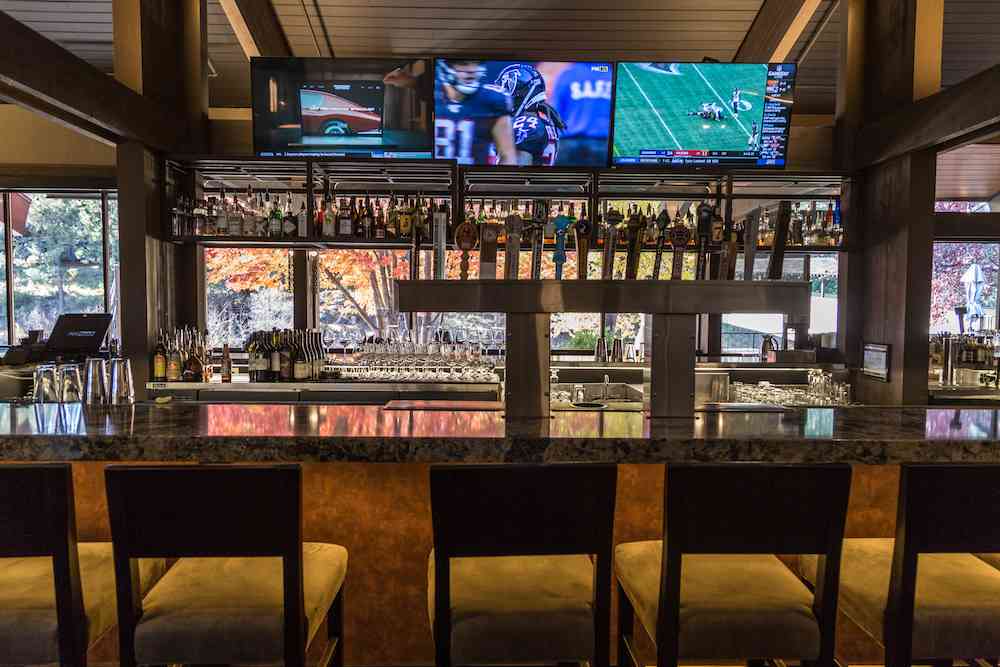 Final Thoughts on Riverhouse at the Deschutes
Overall, I would highly recommend a stay at Riverhouse on the Deschutes. Especially for those who want a getaway in nature, but don't necessarily want to stray too far from comfortable accommodations and nearby towns, Riverhouse is a perfect fit.
Besides its location right on the lovely Deschutes River (where you can also walk the Deschutes River Trail for an invigorating morning or afternoon hike), the Riverhouse also offers you plenty of other options for exploring the outdoors in Bend.
The hotel partners with tour operators who offer kayaking, hiking, and caving group tours to guests. I went on a caving tour, and the tour guide managed to make my claustrophobic self feel taken care of and extremely comfortable.
So if you want a rustic design with modern amenities, cozy winter comfort on the inside and stunning nature on the outside, and a location close to both forest and hiking trails as well as charming downtown Bend, Riverhouse on the Deschutes should be high on your list.
Want to book a stay at the best Bend, Oregon accommodation – Riverhouse at the Deschutes? My readers get a 15% discount on any stay they book at the Riverhouse from now until November 30, 2019. Book before the end of November (your trip can be at any future date that's available) to get the discount!
Just book with the code "JOANNA" on the Riverhouse website, or click my personalized link for Deschutes!
Otherwise, if you want to share or save this post, Pin away below!