Are you trying to decide what destination you should visit in 2019? Do you like exploring new places while also getting to experience incredible adventures? And most importantly, do your friends usually think you're really weird when you're describing your dream travel plans?
Then this list might be for you!
I asked some of my fellow travel bloggers to pick their favorite adventurous destinations in the world to visit in 2019. And they came through with some truly off the beaten path suggestions, unknown areas of highly-visited countries, and incredible activities you may not have known about around the globe!
Note: This post does contain some affiliate links, for which I will earn a small commission (at no extra cost to you, of course).
If you want to share this post or save for later, Pin away!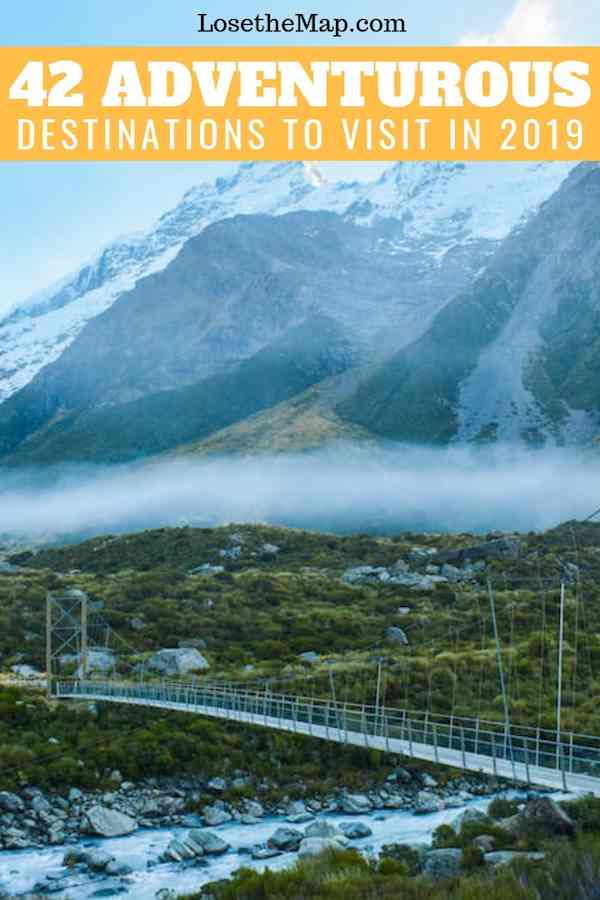 Whether you want to surf, rappel, vacation in a volcano crater, dive, paraglide, swim in a tectonic fissure, or just go on a truly epic hike, the destinations below are sure to have something for your adrenaline-loving side. If you're feeling inspired by any of them, go ahead and start making your vacation plans now!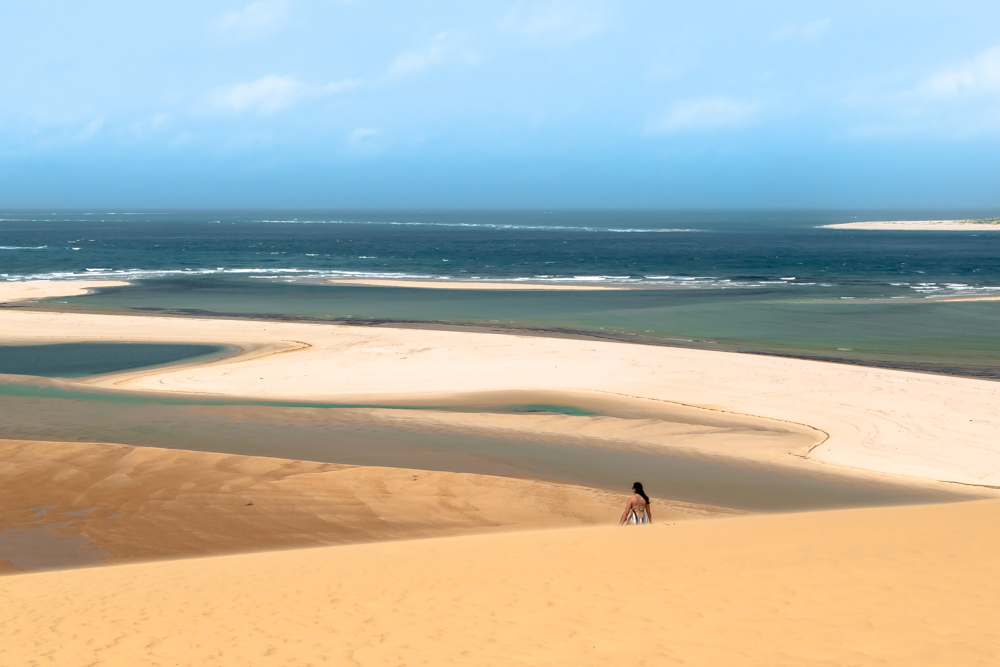 With its long, near-empty beaches, epic scuba diving, delicious seafood, and otherworldly landscapes, it's hard to think of a better adventure destination for 2019 than Mozambique!
Though it is nestled right against popular South Africa, travel in Mozambique–even if you just stick to the as-beaten-as-it-gets-in-Mozambique path of Tofo and Vilanculos–offers a chance to explore a place that, if you hail from outside of southern Africa, is probably not somewhere you've considered visiting before!
While you're there, consider going whale watching off the coast of Tofo, trying to spot a manta ray or whale shark while scuba diving, admiring the magnificent sand dunes of the Bazaruto Archipelago, and munching on one of the most affordable lobster dinners you've ever had.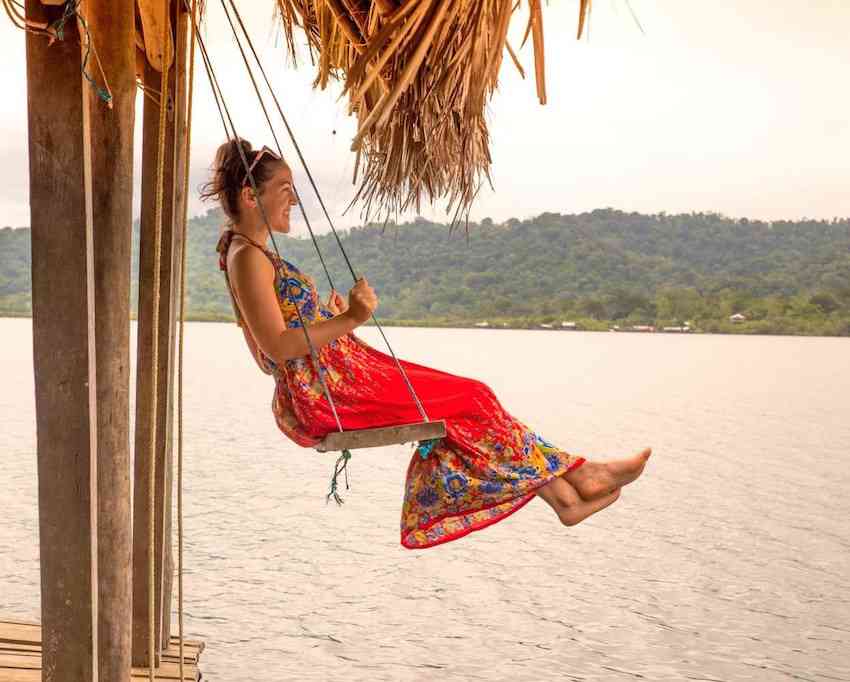 If you're looking for adventure in 2019, Panama has much to offer. Hike beaches and bat caves on Isla Bastimentos in Bocas del Toro, trek and zip line through high-altitude cloud forest in Boquete, waterfall hop while vacationing in an extinct volcano crater in El Valle de Anton, and jump off a diving board into a bioluminescent lagoon at CocoVivo on Isla San Cristobal (also in Bocas del Toro).
At the end of the journey, relax in Panama City, or continue the adventure with trips to Monkey Island and hiking in Metropolitan Natural Park.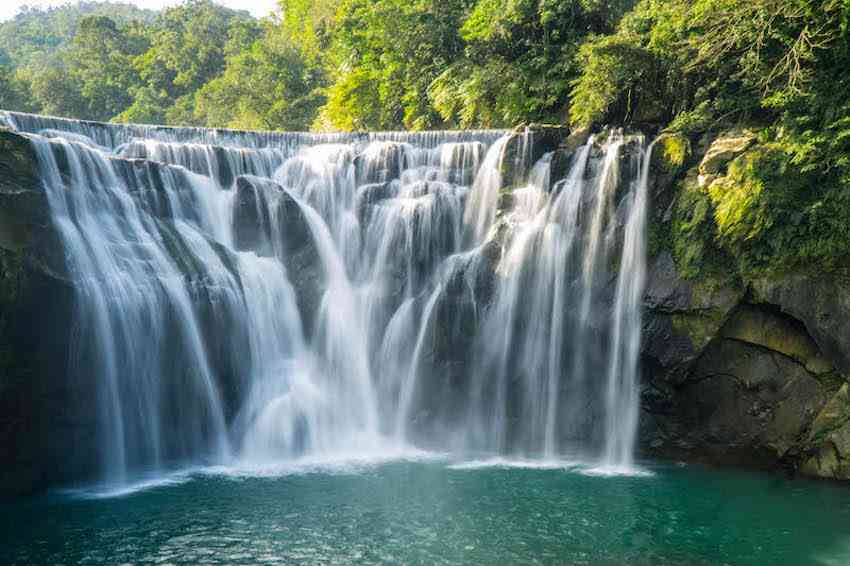 If you're looking for an often-overlooked destination for 2019, check out Taiwan! This island off the coast of China is great for adventure, whether you prefer to adventure through your tastebuds or through gorgeous volcanoes, gorges, and beaches.
I visited Taiwan in winter so I was unable to take full advantage of its beautiful coast, but I did spend an afternoon hiking amongst its volcanoes and sulfur fumaroles in Yangmingshan National Park. I also spent a day at its most famous waterfall, Shifen Waterfall. Adventure lovers who come in the summer season can enjoy river trekking in Taroko Gorge or diving off the coast of Kenting National Park.
If the weather isn't warm, there's plenty of ways to adventure within Taipei, the capital of Taiwan. The most daring eaters amongst us will love Taiwanese street food – from chicken feet to duck tongue to pig's blood on a stick to the most daring of all, stinky tofu (which definitely lives up to its name!).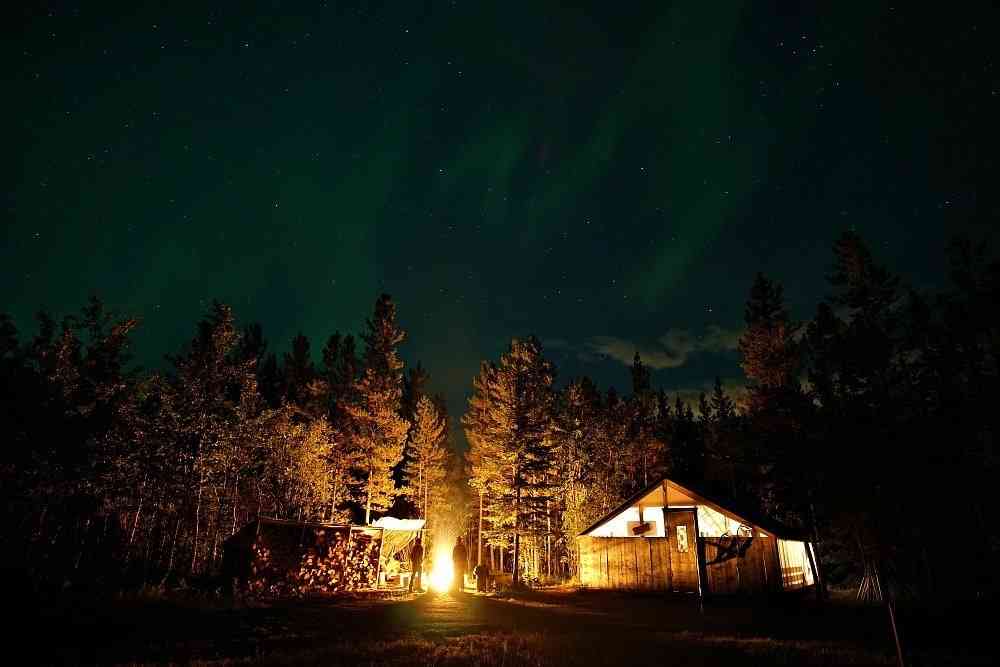 For anyone looking for pure wilderness, there's no better place than the Yukon. Located in Canada's North, sandwiched between Alaska and the Northwest Territories, the Yukon is an outdoor lover's dream. With 482,443 km² of land and a population of just 35,000, the Yukon is a great place to "get away from it all".
Whitehorse is the Capital city and practically the only one in the territory. You'll find some museums, historical sites, adventure stores, hotels, and plenty of restaurants. From there, there's Kluane National Park, which is home to Canada's most westerly point, as well as the largest non-polar glacier in the world. If you drive North, you'll find Dawson, one of the coolest little towns on the planet. It might just be a small rustic Northern community now, but once upon a time, it was one of the biggest cities around these parts thanks to the Klondike Gold Rush. People rushed from all over the world in hopes of striking it rich.
Now, you can walk around the old wild-west-looking town or try your luck and go panning for gold. If you go further North, you'll hit the Dempster Highway, which will take you all the way up to the Arctic Ocean. Wherever you go, you'll definitely want to keep an eye on the sky at night as you might see the famous Yukon Northern Lights as well. As you can see, this is not the place for city lovers, but if you're in1o adventure, the Yukon is the place to be in 2019 and beyond.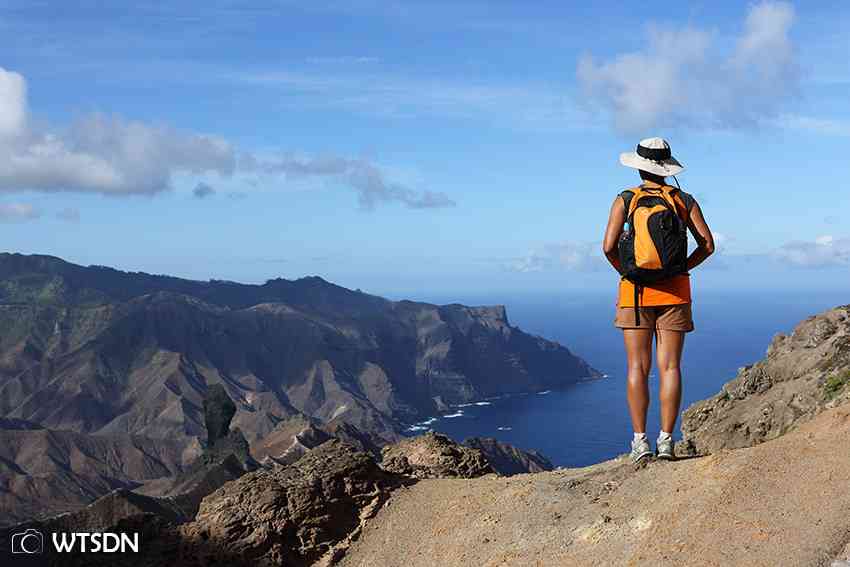 If flying into one of the world's most remote (and newest) airports, swimming with whale sharks or hiking up mountains sounds adventurous enough for you then perhaps the island of St Helena should be next on your list of places to visit in 2019.
St Helena is a 47 square mile dot in the middle of the South Atlantic Ocean, a British island famous for being the place Napoleon was last exiled and died.  Whale sharks are seasonal visitors who grace us with their presence from December to April.  Swimming with them in the deep blue ocean is a truly magical experience.
If you have a head for heights why not walk the 699 steps of Jacob's Ladder?  St Helena has 21 'Post Box' walking trails with varying degrees of difficulty, a must for any hiker.  A favorite is the summit at Diana's Peak, a cloud forest with magnificent panoramic views.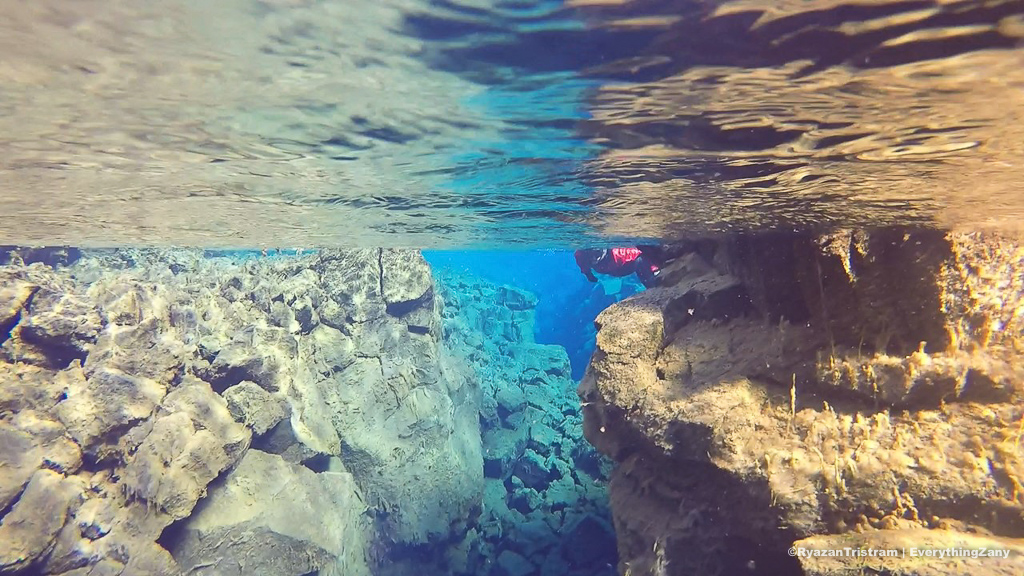 Silfra is the located in Iceland's famous Thingvellir along the Golden Circle Route. Silfra tectonic fissure is where the two tectonic plates of the earth meet, The Eurasian and the North American tectonic plates.  The tectonic plates are continuously moving away from each other as the earth's crust moves each year!
The water in Silfra is so pure because it comes from the nearby glacier, and it typically takes 30 years to navigate through the volcanic filtration from earth's crust.  The water in Silfra ranges from 2 to 5 degrees Celcius, so be prepared for a swim in this icy cold and crystal clear water!
Cadini di Misurina, Italy – Joanna at Overhere
Cadini di Misurina is a beautiful group of mountains in the Eastern Dolomites, located close to the famous Tre Cime di Lavaredo, a UNESCO World Heritage site. Cadini di Misurina is a perfect destination for all mountain lovers and adventure seekers.
One of the most popular hiking trails is Six Forcelle – a 14-kilometre long circular route. The total walking time is about five to six hours. There are three mountain huts on this itinerary: Dantorno, Fonda Savio and Città di Carpi. For thrill seekers there are via ferrata trails available – sentiero Ceria Merlone (difficulty: C) and Attrezzato Giovanni Durissini (difficulty: B/C).
Mountain bikers also won't get bored in this area. They can cycle along the nice forest road SP49 leading to Misurina – a picturesque mountain lake located on 1754 metres. For dirt trail aficionados there is biking route no 120 leading from Misurina to Rifugio Città di Carpi (2110 metres). If you need more relaxing activities, you may rent a pedal boat in Misurina and cruise the lake while enjoying an amazing view of Dolomites.
Oludeniz, Turkey – Sam Ozer at Growing Up Two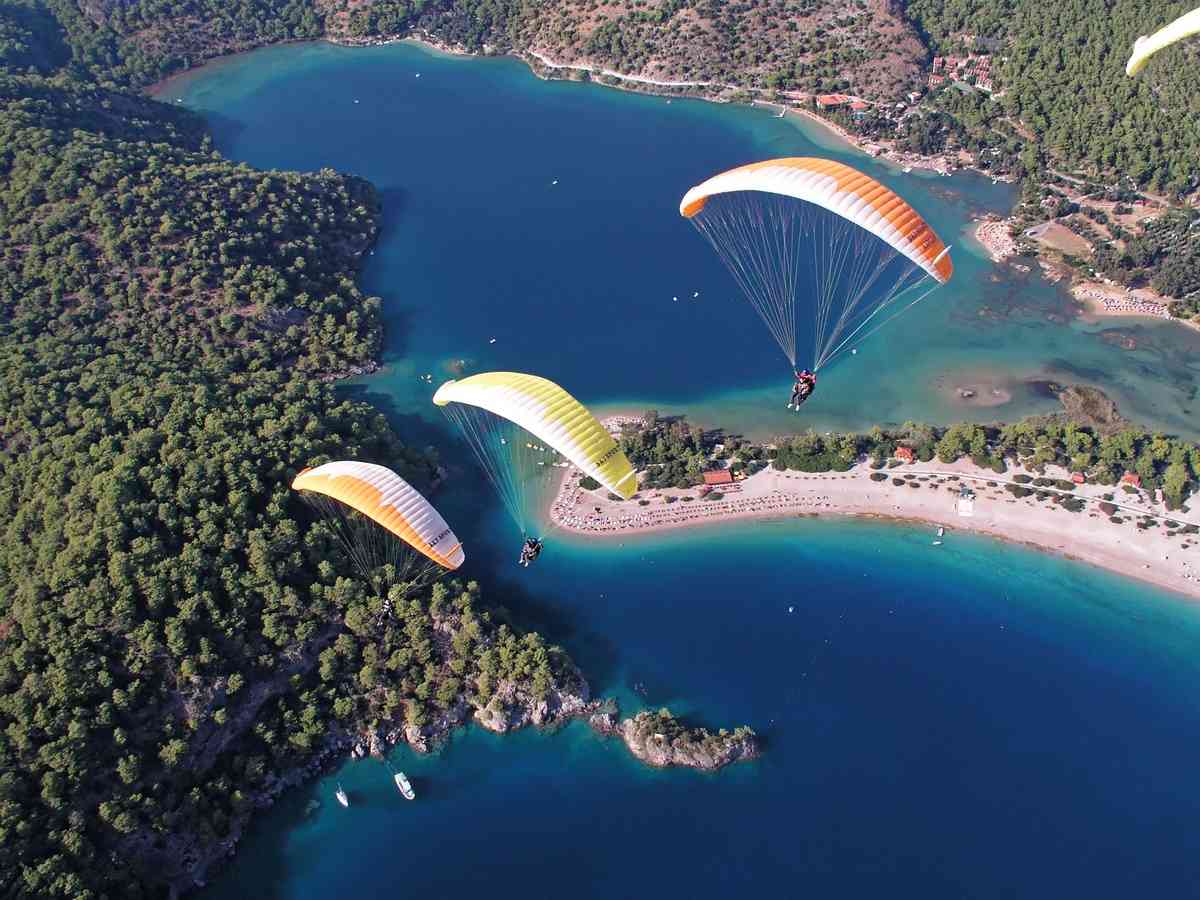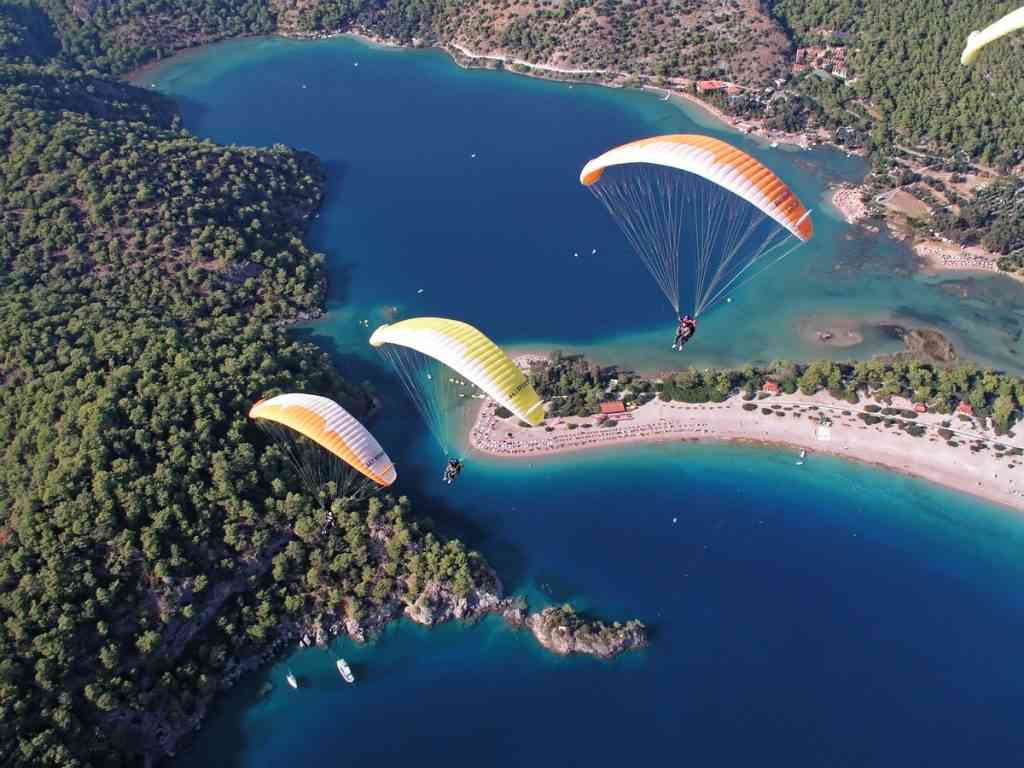 If a mix of laid-back beach life and mountain leaping madness appeals to you, head over to Oludeniz in South West Turkey. A tourist resort, yet packed full of character, it is home to a sun-drenched blue lagoon and a fascinating history – there's even the ruins of a church St. Nicholas (Santa) once visited at the rear of one of the beach bars!
If you're after adventure, time your visit to coincide with the International Airgames held each October. Lay back and watch as the sky fills with Red Bull sky divers, birdmen and paragliding acro-pilots all pulling death-defying aerial stunts. Take a tandem jump yourself or simply enjoy the high-octane fun, the parties, and the concerts.
Oludeniz, although commercial, is a 'must visit' on the Turkish coast and one that appeals to both families and thrill seekers.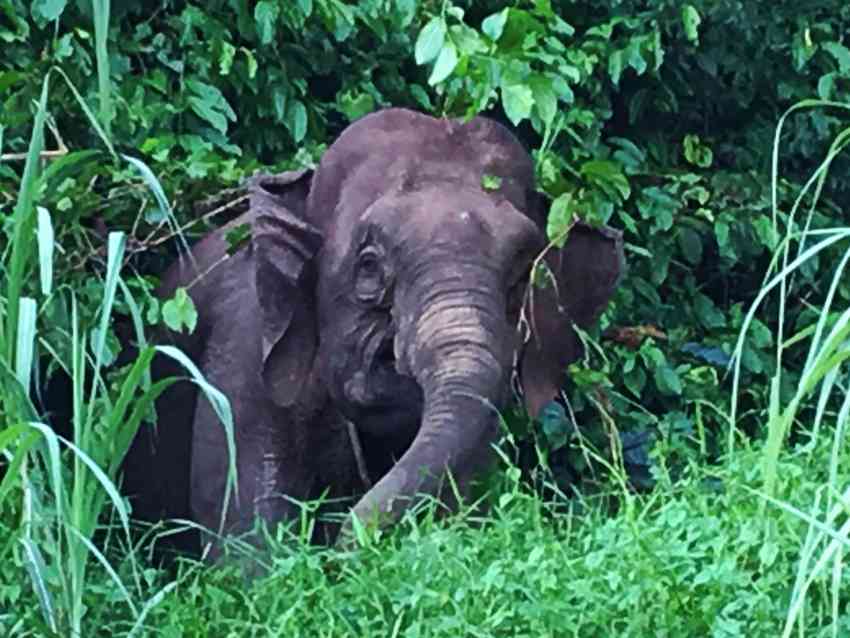 Borneo is a place for great adventures.  Take a speed boat up the deep brown Kinabatangan River, surrounded by jungle.  Stay in a River Lodge (adventure can always be comfortable).
Take daily trips in a tiny boat to see long-nosed proboscis monkeys, golden crocodiles and colorful hornbills.  Slip up a narrow, shallow channel under overhanging branches into an inland lake, shrouded in early morning mist. Journey upriver in search of pygmy elephants and see these rare animals drinking and eating by the river banks in the late afternoon. Stay in the middle of an ancient virgin rainforest and search for orangutans playing high in the trees.
Hike in towering caves filled with bats and swallows and see thousands of bird nests that are harvested for Chinese soups.  Drive at night in search of giant flying squirrels, rare cloud leopards and shy lemurs. Dive at Sipadan Island – one of the top ten dive sites in the world – and swim with barracuda, enormous schools of jackfish, sharks and moray eels.  Borneo has an adventure for everyone!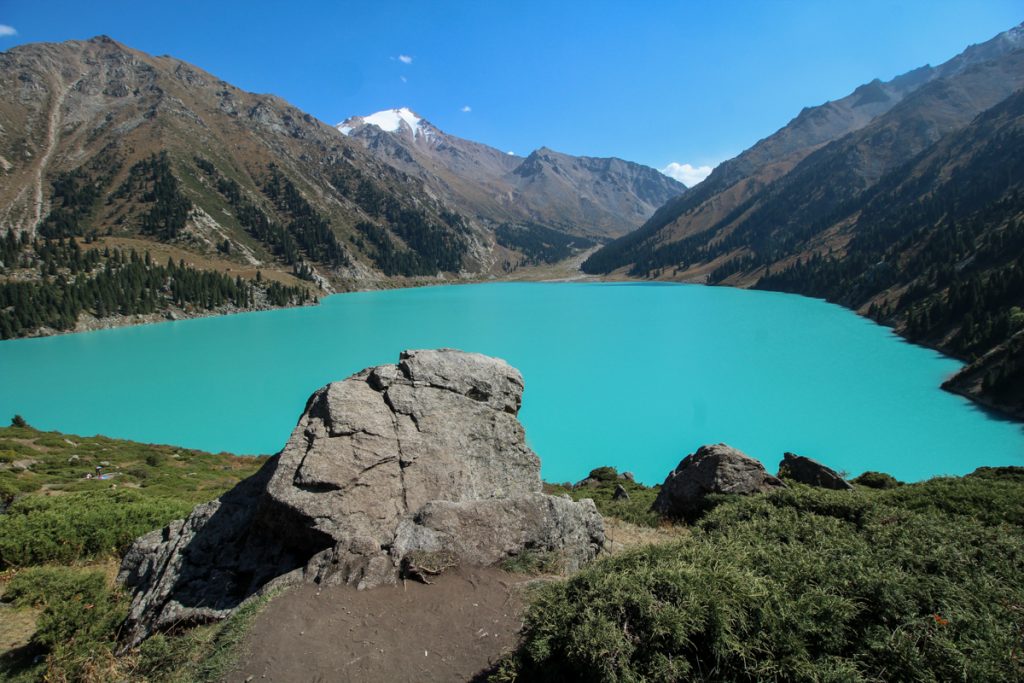 One of the most adventurous destinations in the world is Kazakhstan.  I have spent a considerable amount of time in the Central Asian country and the amount of rugged and dramatic scenery and opportunities that exist for travelers there just blows my mind.
I first moved there back in 2016 after my initial visit to the country in 2013.  I moved to Almaty in winter and quickly realized that the locals love skiing and being outdoors during the winter.  The Tian Shan mountains are proudly sitting to the south of the city and are unexplored and majestic.  During the summer, more opportunities exist and you can venture outside of the cities to go hiking through canyons, offroading on the steppe, or ride through remote desert landscapes.
Kazakhstan lends itself to extreme tourism as the country is the 9th largest in the world and sparsely populated.  Its Silk Road history makes it extremely enthralling as you can go on an adventure and receive a history lesson at the same time.  If you're into adventure, definitely add Kazakhstan to your 2019 travel itinerary.
East Timor – Miguel at TravelSauro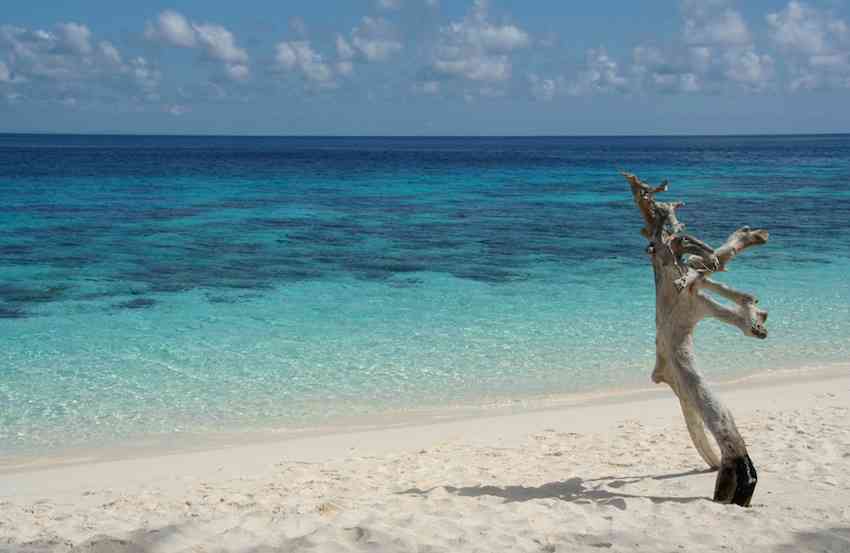 East Timor is one of the least visited destinations in all of Southeast
Asia. The country has been off-the-radar for most travelers due to the
tragic war that they had to fight for 27 years and the subsequent
political instability. However, East Timor is a peaceful country now,
most services and transportation are improving, and their inhabitants
are very happy to see tourism gradually growing.
Located next to Indonesia and Australia, this tropical paradise has many
things to offer: white sand beaches; rugged mountains; top-class diving;
unique architecture (mix of local and Portuguese), and a very interesting
history.
If you manage to reach the easternmost point of the island, I recommend
that you visit Jaco Island. I promise, it's one of the most perfect
beaches on this planet!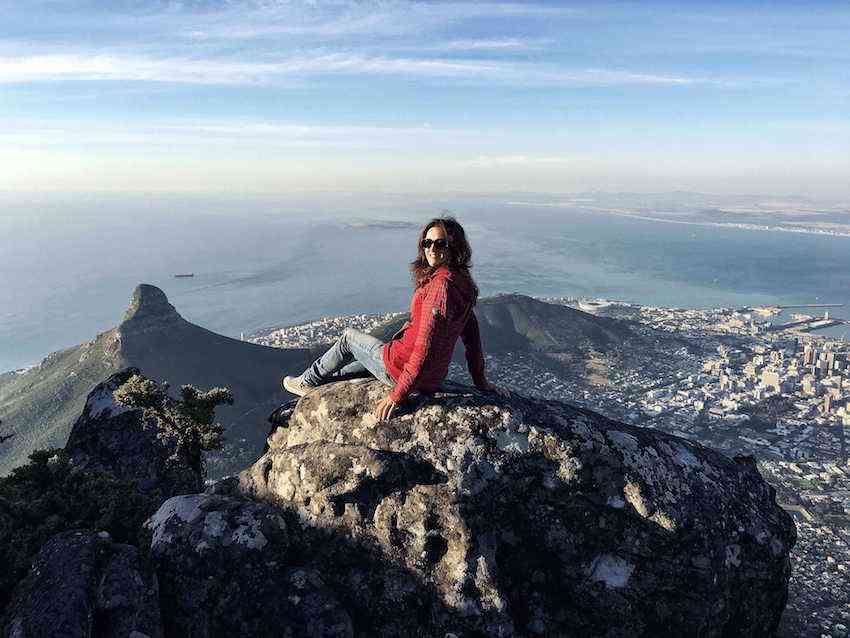 Cape Town is one of the most incredible places to visit in South Africa, and an incredible adventure destination as well. Not many cities in the world can compare to Cape Town in terms of what they offer to both locals and tourists.
Despite being a large city with fantastic museums, a great food and bar scene, and shopping opportunities galore, what makes Cape Town one of the best destinations for adventure lovers is the easy access to a variety of hiking trails. Table Mountain, Lion's Head and Devil's Peak are right in the city!
Less than one hour drive away is the beautiful Cape Point, with many more hiking trails available. Adding to this already incredible scenario, there are some stunning beaches with excellent waves perfect for surfing, and mountains with great climbing walls.
For a look inside Cape Town, also check out Life in the Bo Kaap.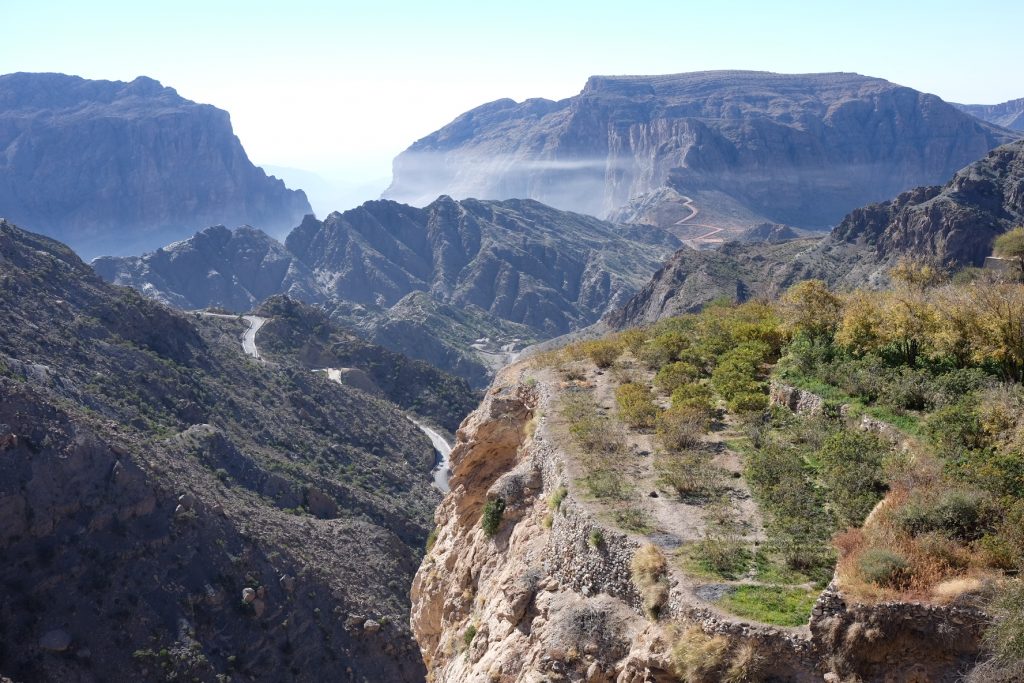 When our careers took us to Oman we had no idea what a boxful of delights we were about to discover. Oman is one of the greatest countries to explore and I have seen a lot of it. There is so much to do and see and all linked with a great road network and with kind welcoming people.
So what has Oman got?
You can snorkel and dive in the Arabian sea to see turtles and sometimes even sharks. Then jump in a 4×4 and drive off-road through the spectacular Hajar mountains. Make a stop and climb over sunbaked rocks to swim through Snake Canyon or even discover the secret waterfall cave at the top of Wadi Ash Shab.
If you fancy a real Arabian adventure, sit by the fire and drink coffee with Bedouins under the stars in a desert camp. And in the morning try dune bashing in a car or trekking by camel. For my kids the best fun ever was tobogganing down a vast sanddune. Who needs snow?
If you want to see more unusual natural life, Ras Al Jinz is the only place in the world to see nesting green turtles. In the evening watch hundreds of giant turtles laying their eggs in the sand and the very next morning see tiny hatchlings struggling into the ocean as the sun rises.
Oman has all this and much more to discover afresh.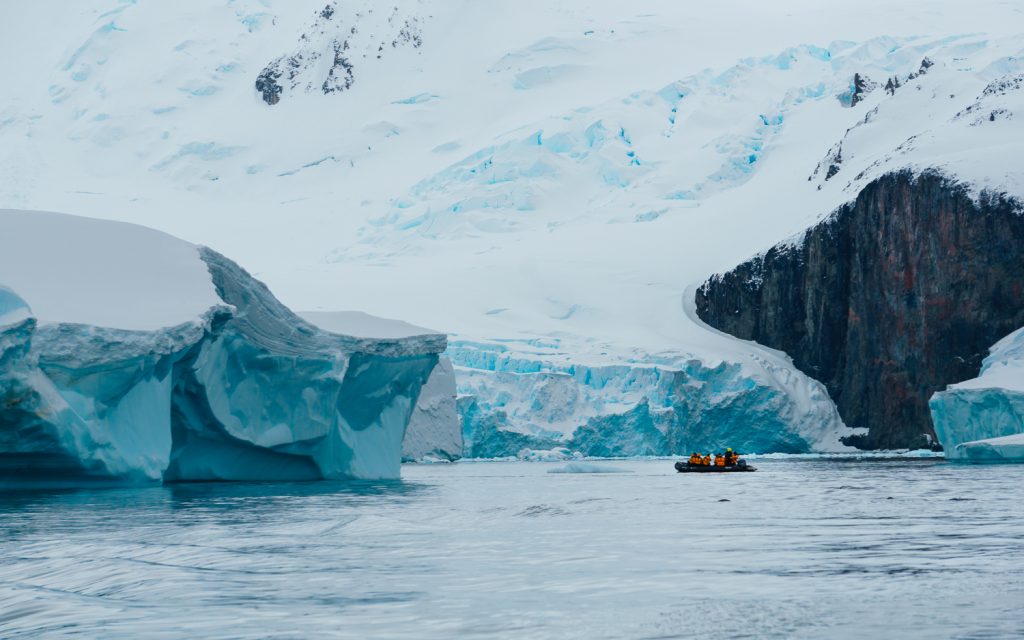 Antarctica is a destination on the rise. The driest, coldest, and southernmost place on earth hardly needs an introduction, and tourism to the region is increasing year by year.
The most popular way and budget-friendly to visit the White Continent is on a cruise departing from the South American city of Ushuaia. Cruise operators are adding more ships to their fleets every year so there has never been a time to see the otherworldly beauty of a land of snow and ice. As remote and inhospitable as Antarctica is, a cruise there is delightfully comfortable and infinitely rewarding.
Up close and personal sightings of cute penguins are almost guaranteed and lucky people will also see a variety of whales, sea birds, and seals. Those seeking even more of an adventure can sign up for value-added activities such as snowshoeing on the Continent or kayaking amidst icebergs. If you're seeking a truly unique adventure, look no further than the furthest point south!
Learn a little bit more about Life in Antarctica working in McMurdo Station.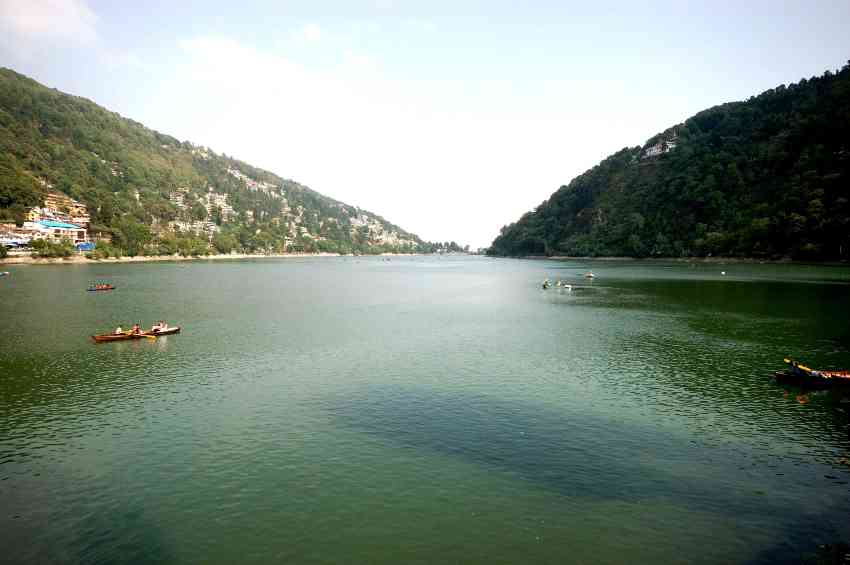 Whoever goes to India for the first time will hardly skip places like Rajasthan or the holy city of Varanasi. But how many travellers head to Uttarakhand? Off-the-beaten-path and adventurous, the Indian state of Uttarakhand is a fascinating mix of breathtaking landscapes, age-old traditions and heartfelt spirituality.
With the constant backdrop of the Indian Himalayas, among the favorite activities you can engage in, in most places in Uttarakhand, are hiking, trekking and even climbing.
Some of the best places to visit in Uttarakhand are Rishikesh, the birthplace of Yoga – so a favourite destination for the fans of this beautiful practice – Nainital for its lakes and stunning views, Corbett, from where you can take part in a safari to view the local wildlife, including the tiger if you are lucky, Dehradun for some scenic trekking routes, and Haridwar for some more trekking and to visit the local Hindu temples.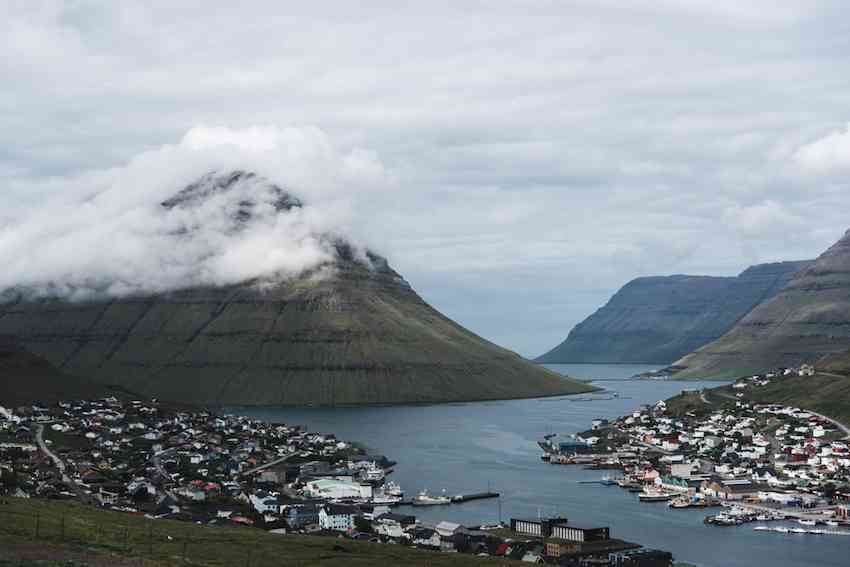 The Faroe Islands is undoubtedly the most isolated destination in Western Europe. Although it's getting easier and easier to get there each passing year there are only a few destinations that offer year-round flights or ferry journeys. The Faroe Islands is packed with adventure because of its remoteness and vast, unrivaled natural beauty.
The Faroe Islands has it all. For nature lovers, you can climb mountains, see amazing rock formations, visit some seriously impressive waterfalls, and rappel and trek on lands that very few people have walked along.
More of an ocean-dweller? There are also water sports galore like kayaking, speed boating and even cliff jumping, for the brave souls unafraid of cold waters. Just be sure to talk to locals before doing these, as the ocean can be intense. Visit the Faroe Islands for a truly unique, remote and adventurous European experience!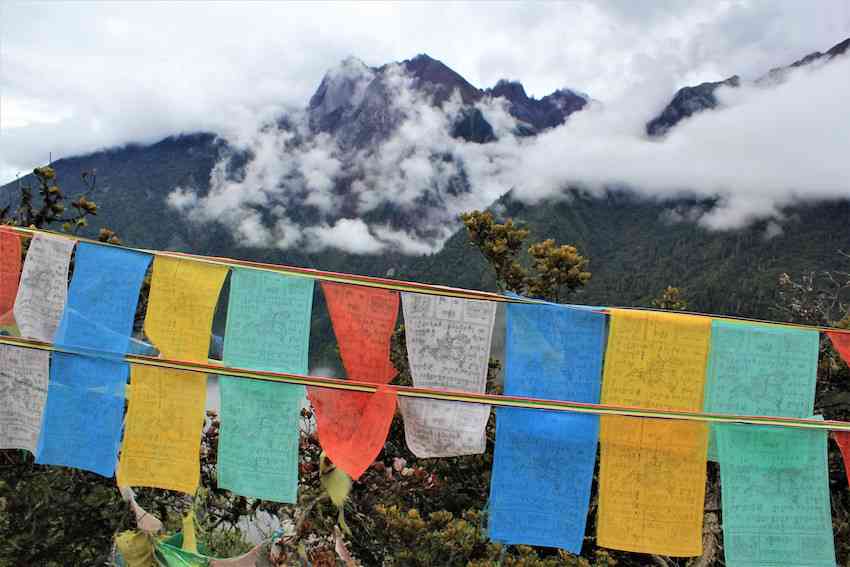 The hike to Yubeng is one of the most incredible hikes in China.
The colourful prayer flags sway gently in the wind. Their presence signals the holy significance of this place. Yet few foreigners find this place. Indeed, it takes a day to hike here and a day to hike back out. Your efforts will be worth it though as you discover a truly stunning landscape.
Yubeng is a secret place in the Himalayan mountains just a few miles from the Tibetan border in China. It cannot be reached by car and you may have to endure mild altitude sickness. Nevertheless, the friendly locals, the pretty Tibetan town and epic mountains make these minor annoyances.
There are several incredible hikes to do in Yubeng during your stay such as a trek to a magical waterfall or an 8-hour hike to a stunning glacial lake. For the most adventurous there is also an exhausting yet rewarding hike to the Lake of the Gods. Yubeng is a perfect place for hiking lovers and adventure seekers!
Kyrgyzstan – Laura and Matt at Two Stay Wild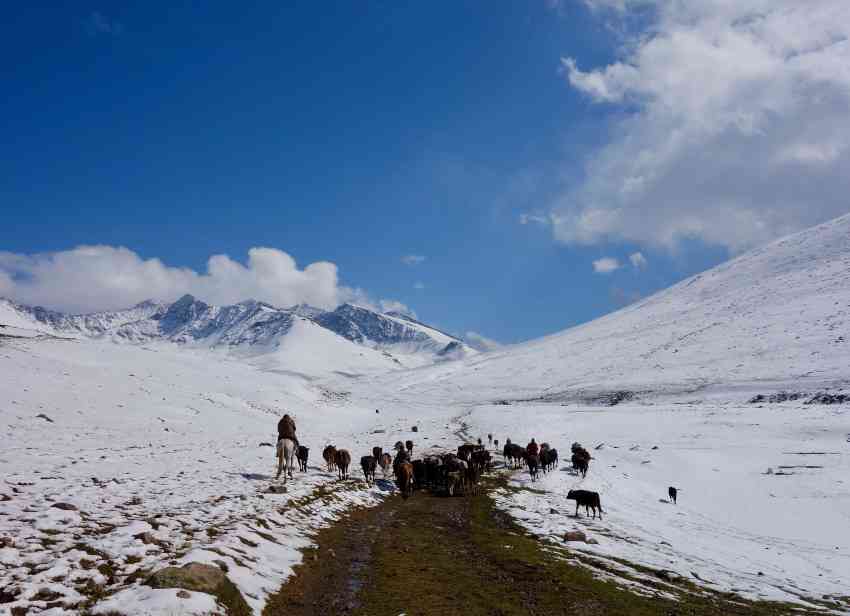 Kyrgyzstan remains off the beaten path for the moment, but since it was named one of Lonely Planet's top destinations for 2019, who knows how long that will last!
With 90% of the country covered in mountains, Kyrgyzstan is the place for adventurous types and nature lovers. With tourist numbers still relatively low, this wilderness remains unspoilt and a great choice for those seeking seclusion.
During the summer, trekkers are rewarded with views of summer pastures occupied by nomadic families, towering peaks and sky-blue lakes. By winter, these mountains also offer an extremely cheap but rustic choice for skiing. For the even more adventurous, it is possible to attempt a summit of Lenin peak, one of the more 'accessible' mountains over 7000m.
Kyrgyzstan. Get there before everyone else!
Isle of Skye, Scotland – Helena at Through An Aussie's Eyes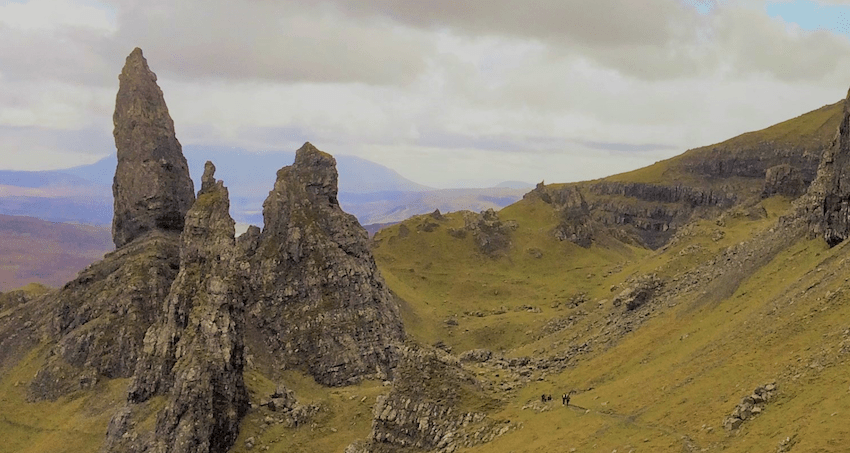 The Isle of Skye is the largest island of the Inner Hebrides in Scotland. Attached to mainland Scotland by the Skye Bridge, this Isle is full of adventure and history.
Some of the history includes dinosaur fossils that can be found on a beach near Staffin, brochs (Pictish round towers built around 2,000 years ago and were thought to be a defensive structure from raiders) and castles that can be explored. These castles include Armadale and Dunvegan which was visited by Bonnie Prince Charlie (a significant player in the Jacobite rising).
Hiking is also a big attraction in the Isle of Skye. Some of the top hikes are the Old Man of Storr, the Quiraing, Coral Beach, Nest Point Lighthouse and the Fairy Pools.
Zamboanga City, Philippines – Katherine at Tara Lets Anywhere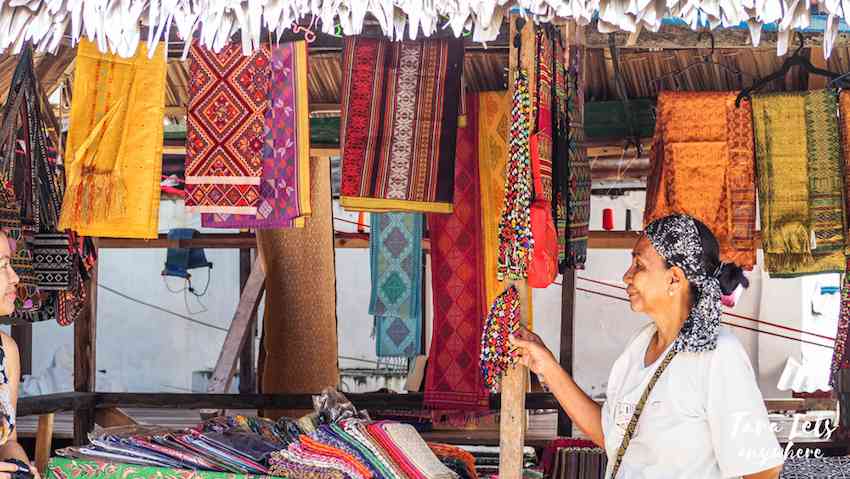 Zamboanga City is one of the least visited locations in the Philippines, especially by foreign tourists, due to stigma. However, brave adventurers will not only find it safe but also highly interesting!
First of all, its residents are friendly and welcoming. They speak not only Filipino and English, but also Chavacano, which is a Spanish creole. Their local cuisine ranges from traditional Filipino food to tribal delicacies and other dishes influenced by the Spanish and neighboring Malay-Indonesian countries. The culture is very much alive – just visit the Yakan Weaving Village where you can see hand-woven clothes traditionally worn by the Yakan tribe.
There are also nature activities near or within the city. There's Merloquet Falls, the famous pink beach of Sta. Cruz Island, and the eco-cultural islands of Once Islas. There are also farm tours for those who want to see the agricultural landscape of the area.
All in all, Zamboanga City is a great destination to discover in 2019.
One of four contiguous national parks that make up the Canadian Rockies UNESCO World Heritage Site, Yoho National Park in British Columbia is a perfect day trip from the more popular and thus more crowded Banff National Park. Every bit as stunning as Banff and Jasper, Yoho National Park is small enough that you can see its major highlights in one day. Of course, you could spend several days exploring the park in greater depth and doing some of the beautiful hikes in the park.
Emerald Lake is the biggest draw in Yoho National Park, with water exactly the color of the sparkling gem it is named after. You can walk all around the lake, or take a canoe or boat out on the water. Another major attraction is Takakkaw Falls, the second highest waterfall in Canada. The road leading to the falls is gorgeous.
Wherever your explorations take you in Yoho, you will be left awe-struck, exactly like the Cree were when they named the park Yoho, which means "awe and wonder."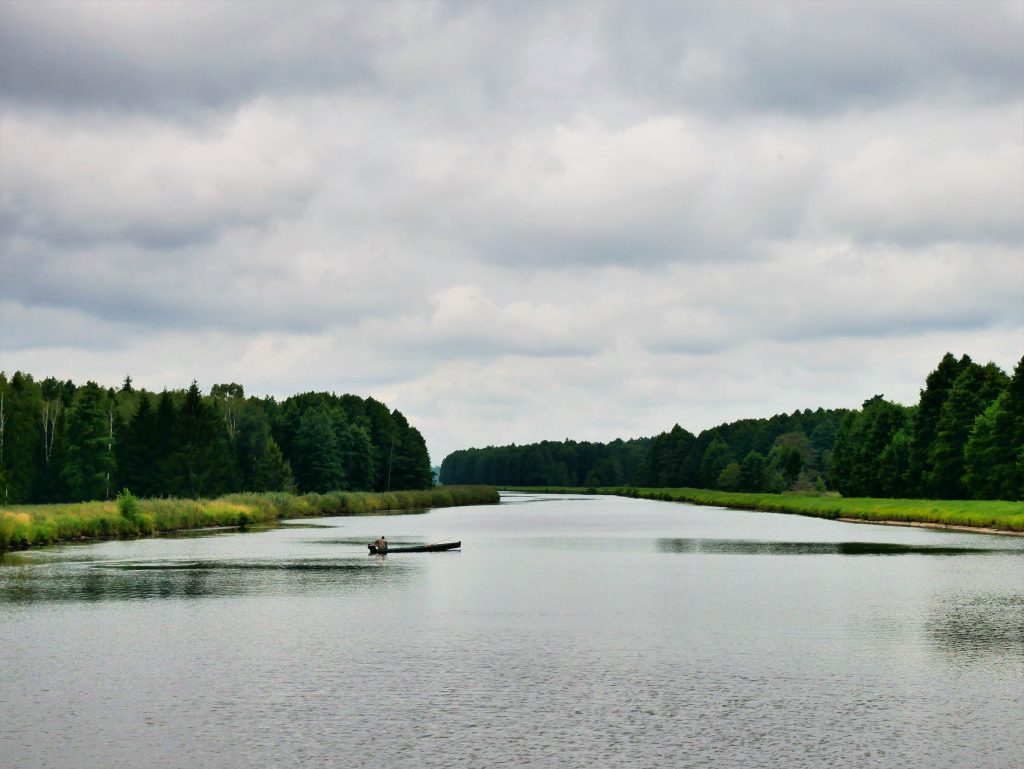 Nope, it's not a province of Russia. Belarus is a sovereign country in the center of Europe that not many have ever heard of, let alone traveled to. I say the center of Europe because the city of Polatsk (Полацк) is one of the many places making that claim.
If you're ever looking for a pleasant summer destination in Europe without crowds and crowds of tourists that's also really cheap, look no further than Belarus; besides a few Russians – whom you can't tell apart from the Belarusians unless you ask – the only tourist outside of Minsk (Мінск) and Brest (Брэст) will be you. Check if you need a visa before you go.
Belarus has some of the best-preserved natural areas of Europe. The Belovezhskaya Pushcha (Белавежская Пуща) natural park is the oldest and most untouched forest you can find in Europe. Rent a bicycle and do some forest bathing to get closer to nature.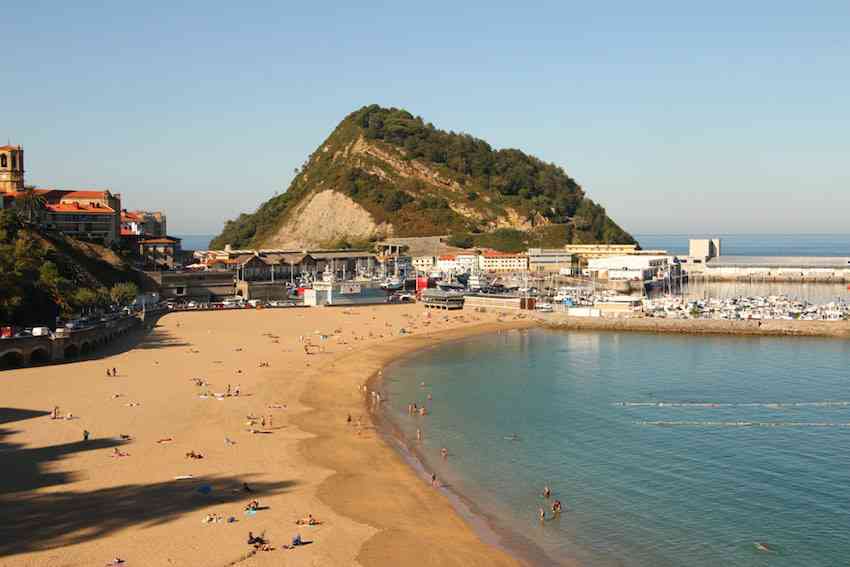 In 2018 we spent a lot of time in Northern Spain including the Basque Country and found the area incredible for outdoor lovers and watersport enthusiasts. The Country has both sea and the mountains which offers a great variety of adventurous activities to do here.
The coastal Basque Country towns like San Sebastian, Mundaka, Zarautz, La Arena are famous for good waves, as surfers from all over the world come here to ride the waves. There are many surf schools and rental places, so if you don't know how to surf or don't have your own gear, it's not a problem. Other water activities like kite or windsurfing, kayaking or parasailing can be practised along the Basque coast as well.
Besides water sports the area has some great hiking trails that go along the coast and over the mountains; breathtaking views are guaranteed. It's possible to cross the Basque Country on foot from Irun (a town on the border with France) all the way along the coast to Cantabria. It'll take about a week to walk across the region.
This route is a part of the Camino del Norte, a pilgrimage route of Camino de Santiago. Visiting the Basque Country can be a food adventure as well, the region is famous for its delicious and sophisticated cuisine. To relax at the end of a day full of adventures go to one of the pintxos bar where you can get great food and good wine.
South Island, New Zealand – Greta at Greta's Travels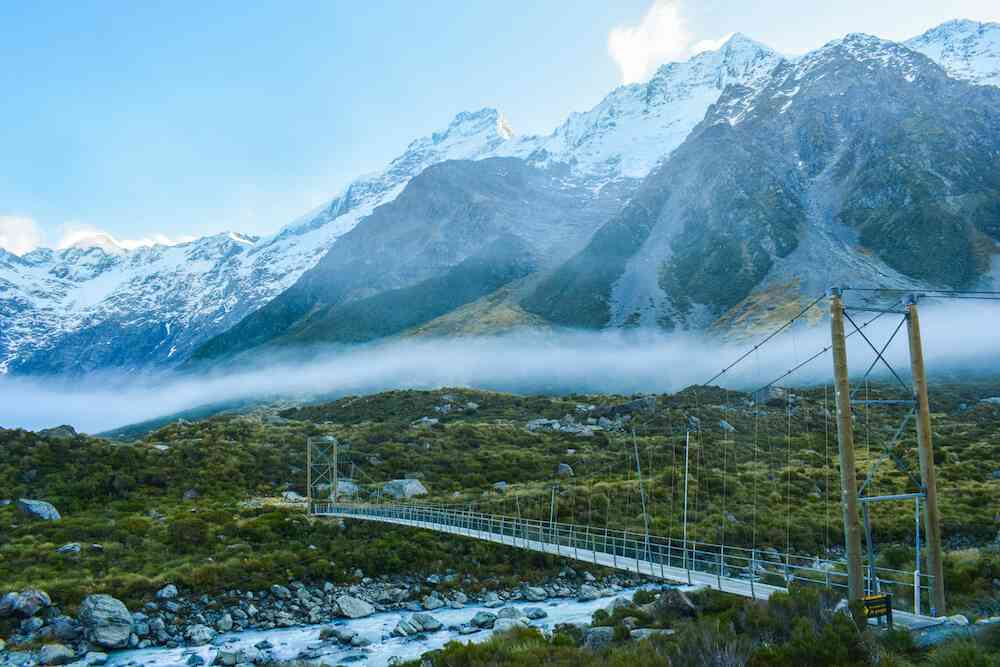 If you're looking for the most adventurous destinations to visit in 2019, South Island in New Zealand has to feature on your travel bucket list. With its incredible natural landscapes, New Zealand is a must visit for any outdoors lovers.
There are countless trails all throughout the island for all levels of adventurous hikers. One of my personal favorites was Hooker Valley Track in Mount Cook National Park, a 10km return hike with no elevation, so while it may be a little long it's a pretty easy walk. The trail is surrounded by mountains on every side which make for a great view at basically every moment of the hike.
If you want to increase the hike difficulty you should add to your list Roy's Peak in Wanaka, Mount John Summit in Lake Tekapo or the Sugarloaf Reserve in Christchurch. These are hikes with varying levels of inclination and distance that will test your adventurous spirit. The views from the top will be well worth the effort.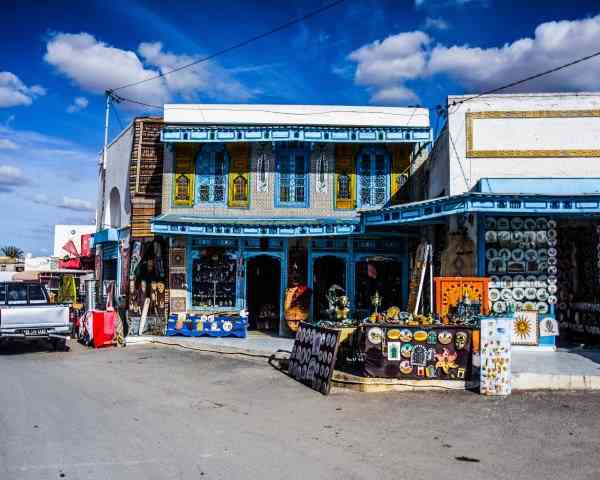 Tunisia has a few popular locations, but as a tourist destination, it has fallen off the map in the last few years following a 2015 terrorism incident. However, the Tunisian authorities have worked diligently with the UK to increase safety. The tourists haven't returned in the former numbers however, making it a great time to explore this off-the-beaten-track location.
The country has great cities to visit across the entire nation. The medina in Tunis is a UNESCO World Heritage Site, and it has some of the best food in the country. You can visit Cape Angela, the northernmost point in Africa, or travel south and visit El Diem, the second largest Roman amphitheater after the Roman Colosseum. Except unlike the Colosseum, you won't find El Diem full of tourists and Instagrammers blocking your views.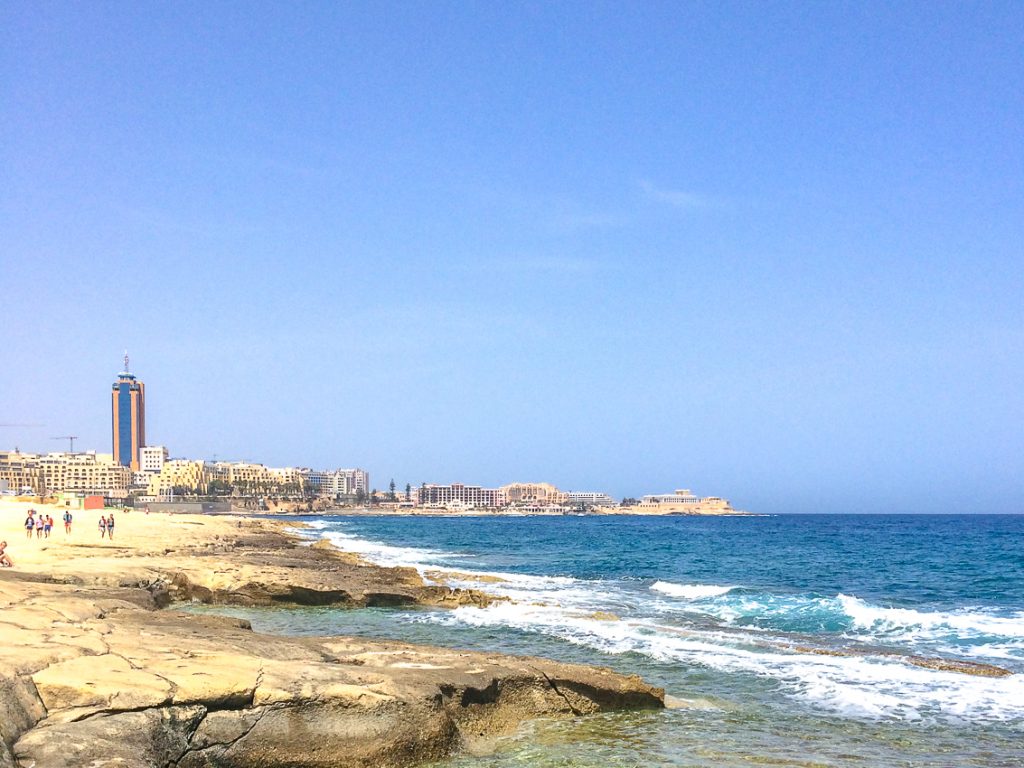 If you are looking for an adventurous destination to visit in 2019, Malta should not be overlooked. While many know Malta for its charming capital city of Valletta, megalithic temples, and quaint seaside fishing villages, your Malta itinerary could also include world-class diving.
Given that Malta is made up of many islands, there is plenty of coastline to explore with a set of tanks on! As for top dive sites, Malta has plenty. You might try out Dragonara Cave, a massive circular pit-style opening in L'Ahrax Point. Divers can gain access through a narrow channel in the oceanside cliff to explore the shallow coral at the bottom.
Divers looking for more of a challenge should dive the fallen Azure Window. The famous stone archway collapsed into the sea in 2017 – but the undersea ruins have become a top diving site as many fish and other species have found a new home among the rocky undersea remains!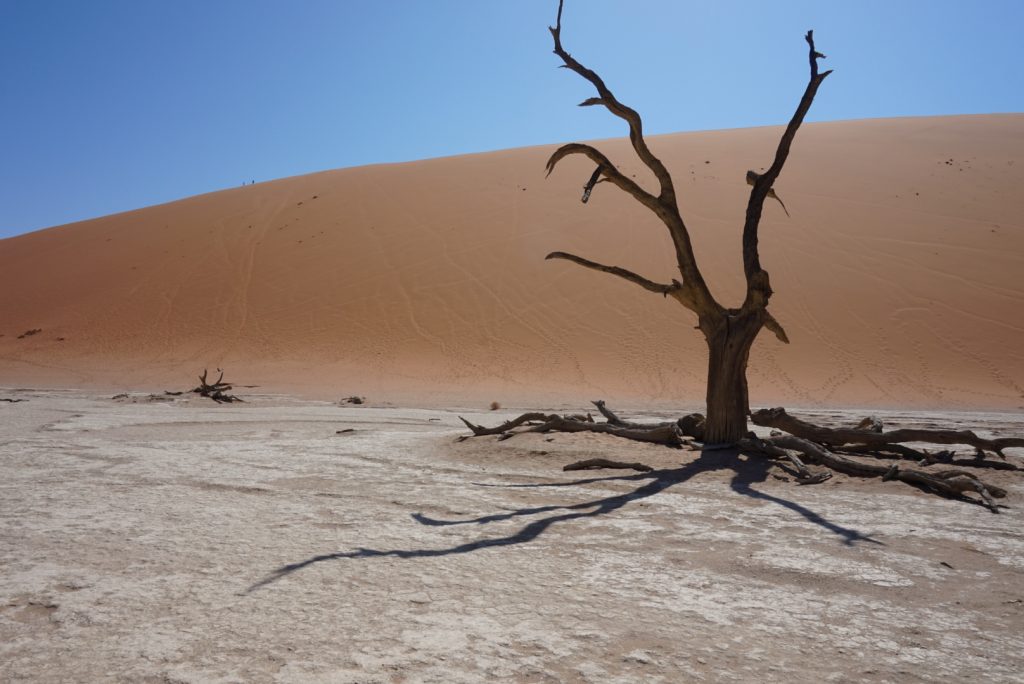 Namibia, in southern Africa, is one of the most adventurous places on the continent, if not the world. Adrenaline junkies will love the city of Swakopmund, a coastal city offering skydiving, hot air ballooning, and seemingly endless sand dunes, perfect for sand boarding, or 4WDing through the stunning Sandwich Harbour Coastline.
Search for elephants and wildlife in the vast Etosha National Park, or rise with the sun and climb the epic Dune 45 or Big Daddy, Namibia's most famous sand dunes. Namibia offers unbelievable natural beauty, some of Africa's best wildlife and safaris, and amazing hikes, adventure activities, and a rich and ancient culture.
You may have heard about the Global Seed Vault, which is located above the Arctic Circle in Svalbard and Jan Mayen. Of course, as the northernmost human-inhabited territory in the world, Svalbard is considered to be one of the most adventurous destinations one can hope to explore.
A four-hour flight due north from Oslo lands you in Longyearbyen, the capital of Svalbard. Here, some 3,000 residents live on permafrost tundra. Svalbard is famous for its polar bears, and that means you have to carry a rifle with you for protection if you leave the town center.
There are many very unique but cozy Svalbard hotels, bars and restaurants you can visit in Longyearbyen and surrounding towns. While the town center is small, you can explore the area by joining tour groups on several excursions.
One of the most popular Svalbard day trips is the visit to the Russian active mining town of Barentsburg. Then, you can explore the now-abandoned Soviet mining town of Pyramiden. Join a guided tour to see this abandoned town preserved in the permanent arctic frost. You'll see the northernmost Lenin bust, a hotel and a post office. It's a trip you won't soon forget!
Take a closer look at the northernmost town in the world, Longyearbyen, in photos.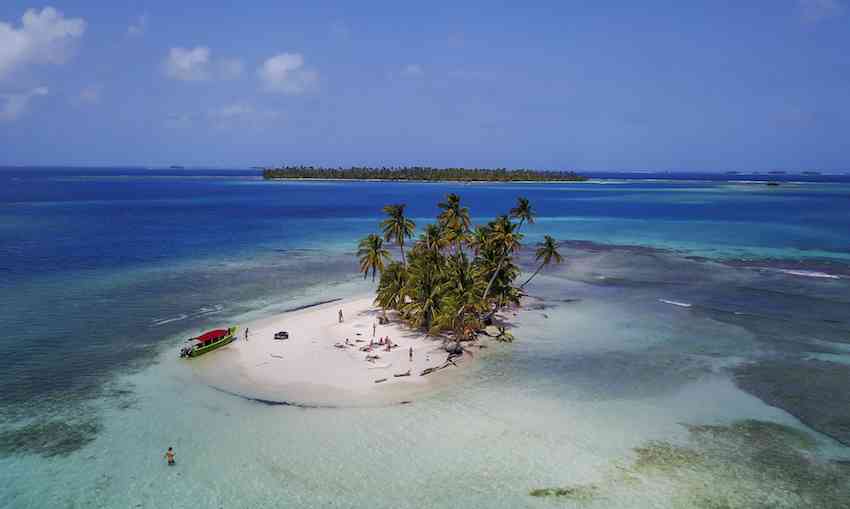 The San Blas islands are an archipelago between Panama and Colombia. Visiting the San Blas Islands is not only a great way to travel between the two countries, but an epic adventure through some of the most remote and beautiful islands on the planet.
The area has approximately 365 islands and cays, and only 49 are inhabited by the indigenous Kuna people. There are a few tour operators that visit the islands including San Blas Adventures which works in partnership with the locals. When you arrive on the islands it will only be your crew from the ship and the supplies brought.
With no cell phone reception or wifi, spend your days relaxing on the beautiful beaches, drinking fresh coconuts, or snorkeling in the nearby water where you can find colorful coral reefs, tropical fish and manta rays. If you need a break from the world and an escape into paradise consider visiting the San Blas islands!
Check out all the amazing things you can do in the San Blas Islands!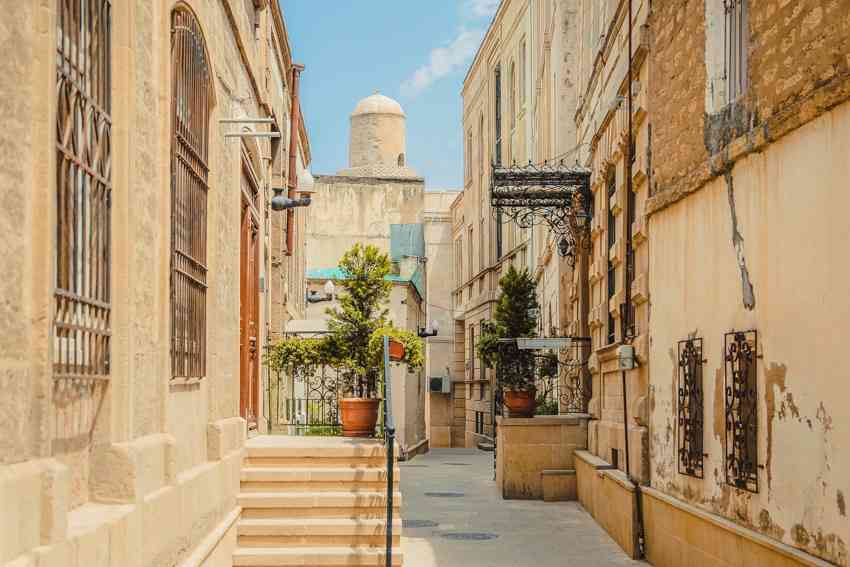 One of the more unusual and misunderstood countries in the Caucasus region, Azerbaijan is made for intrepid travelers.
The capital, Baku, is an oil-rich metropolis filled with intriguing modern architecture. Zoroastrianism, one of the world's oldest religions based on fire worship, is thought to have its roots in Azerbaijan, and today you can still visit a former 'Tower of Silence' in the heart of Baku's old city, the Iceriseher.
In rural Azerbaijan, you can follow in the footsteps of ancient traders by tracing the old Silk Road which once connected East and West. In Sheki, you can spend the night in a converted caravanserai—the same stone inn that merchants sheltered in centuries ago. In Gobustan, you can see Azerbaijan's whacky geology in action at one of the largest clusters of mud volcanoes on Earth. More remote parts of the country such as Xinaliq, a high-altitude village, offer truly off-the-beaten-path trekking opportunities.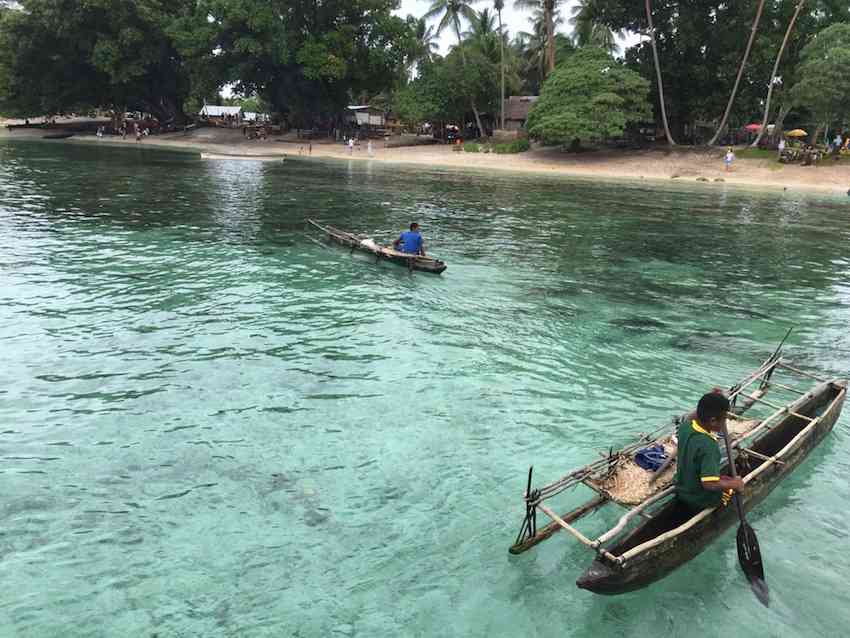 I have always been interested in Papua New Guinea (PNG) from reading anthropology books, but never thought I would get the opportunity to visit.  When I saw that small cruise ships were making the trip there from Australia, I knew it was a trip we had to do.  We are normally fiercely independent travellers, but I was obsessed with this trip which would see us visit untouched islands.
PNG offers so much for visitors: incredibly unique tribal villages and gorgeous islands and marine life.  The cruise made it easy to access remote islands and it was fascinating to tour the villages and learn first hand from the local people about their way of life.  We had the opportunity to see the schoolchildren singing in their traditional attire, sail in a home made outrigger boat and purchase elaborate wood carvings.
The snorkeling we did was the best we have done anywhere in the world, with gorgeous colorful coral and an incredible diversity of marine life.  PNG may be hard to visit as an independent traveler, but cruises are making it easy for more visitors to see this amazing country.
Flinders Ranges, Australia – Josie at Josie Wanders
The Flinders Ranges in South Australia are one of the easiest areas to access that show off some of the Australian Outback. It's only a four-hour drive from Adelaide, all on good, sealed roads. Once here, explore the ancient red hills covered with undisturbed bushland. You will be sure to see kangaroos, emus and many other native animals in their natural environment.
Go hiking to St Mary's Peak in Wilpena Pound, or spend a day with a member of the local Aboriginal tribe, learning traditional ways and visiting cave rock art thousands of years old. Taking a scenic flight will show you from the air exactly how vast and beautiful this country is. Visit the town of Quorn and take a historic steam train ride through the Pichi Richi Pass to get yet another view.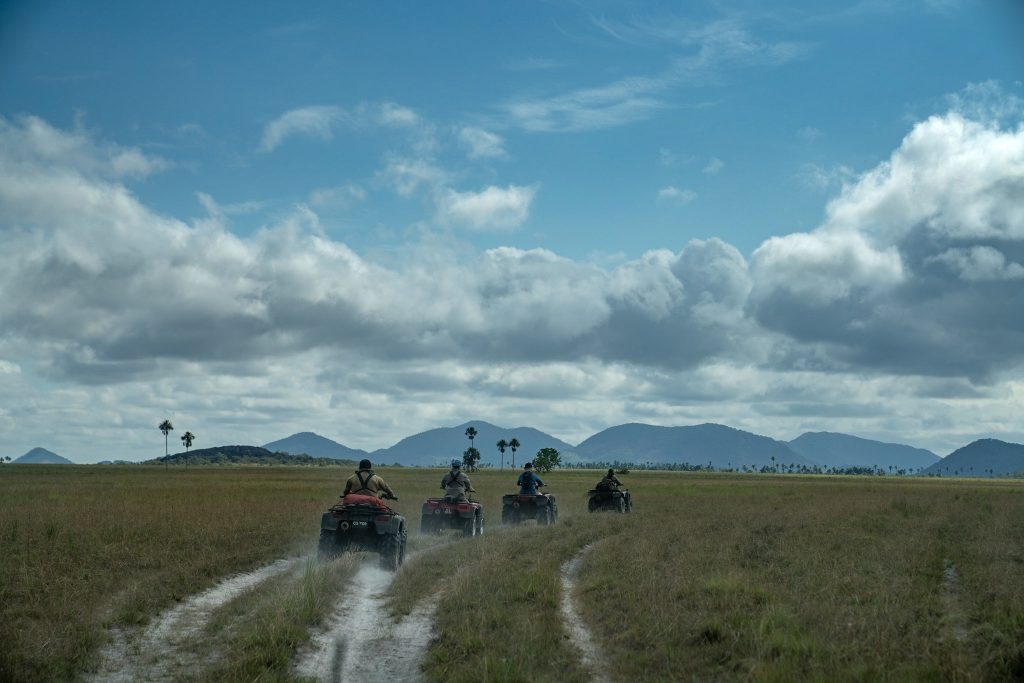 If you're looking for adventure, Guyana on the northern coast of South America is definitely the place for you! And if you really want to get off the beaten track, don't just stick to the part of the country around the coast, where most towns are located.
I recommend travelling to the South Rupununi savannah, located just outside the town of Lethem in the south of the country. There's literally nothing and no one in the savannah – we went for a week-long road trip on jeeps and ATV, camping on hammocks in the trees, and swimming in rivers at sunset each night. It was truly one of the best adventures we've had this year and we didn't spot a single other tourist. But we did see an anteater!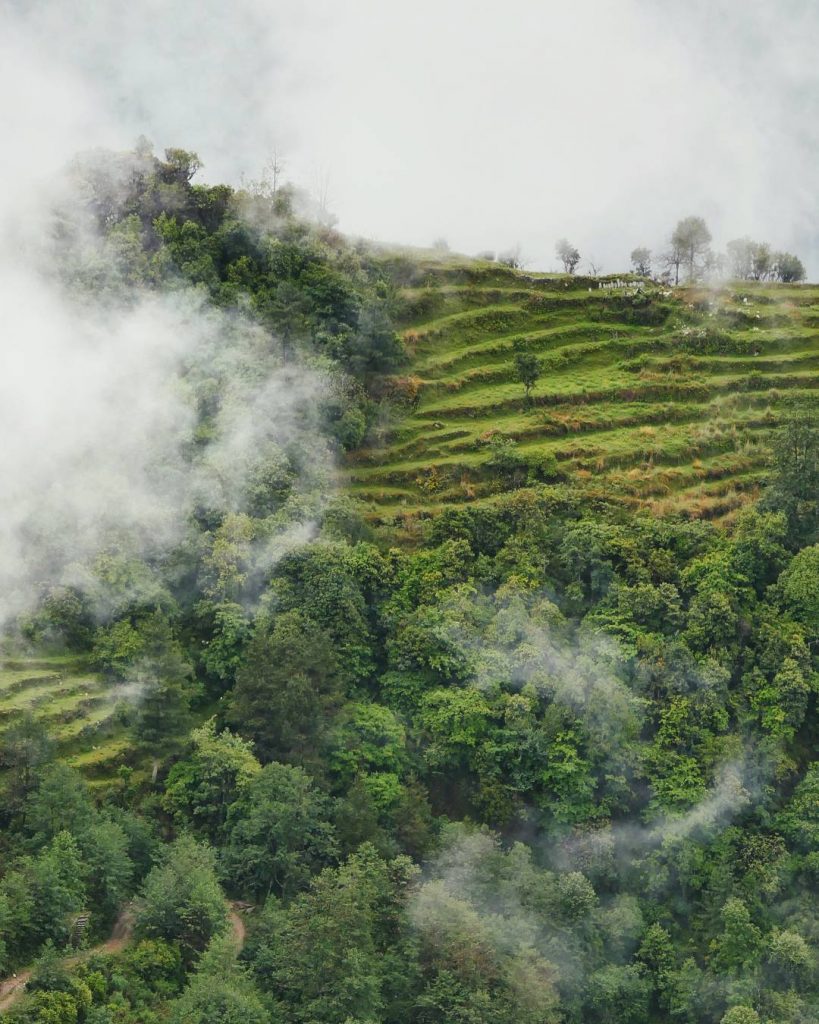 After the earthquake that struck the country in April 2015, I visited Nepal last year for the first time to meet a country eager for tourists to return.
New sustainable tourism initiatives, which take into account the local population, such as the Annapurna Community Trek to Mohare Hill – which can be completed in 5 or 6 days – are the perfect adventure for beginners in trekking or simply for those who do not have so much time to undertake the Annapurna Base Camp Trek and others for which it takes at least two weeks. Anyway; the fact is that Nepal cannot miss a list that highlights the most adventurous destinations to visit in 2019. Enjoy!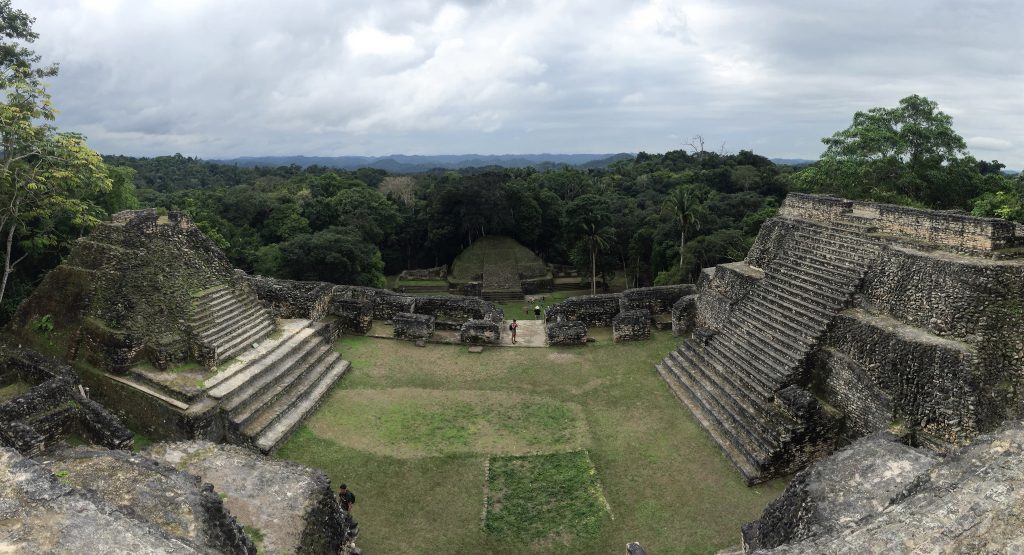 When one mentions Belize, they often think of the beautiful islands off the mainland where tourists flock to party. But the best part of Belize is, in fact, the mainland. Belize has so much cultural experience and history to offer visitors if they just drive a few hours outside the capital. The best adventurous activities for visitors to try is trekking in the jungle and exploring Mayan ruins.
Belize's jungles are vast and is home to jaguars, Howler Monkeys, and numerous other animals. Visitors can take guided trips in the jungle to witness firsthand how these creatures live. In addition to jungle treks, visitors can get a glimpse into the dense jungle brush when visiting many of the Mayan ruins in Belize.
Caracol, the largest Belizean Mayan ruin site, is nestled deep in the jungle and requires several hours to get there by car. But once there, the experience is unreal! Visitors are transported back in time and understand the rich, historic culture Belizeans pride themselves upon.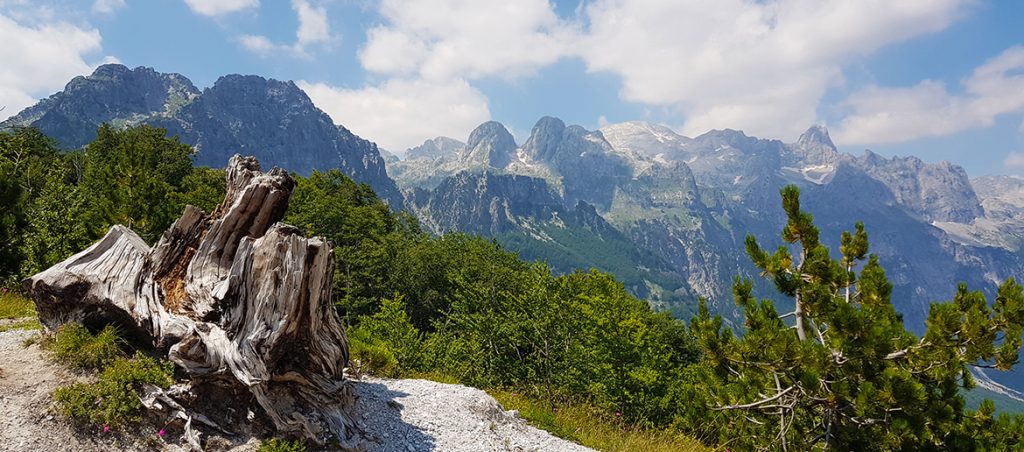 The Albanian Alps have to be one of the most adventurous places in the world to visit. Also known as the Accursed Mountains, this spectacular mountain range can be found in the North Eastern parts of Albania bordering Kosovo and Montenegro.
The best activity to do here is the hike from Valbone to Thethi over the top of the Albanian Alps.Our adventure started in the town of Shkodra, where we boarded a minivan and set off along a bumpy potholed road to Lake Komani. A passenger ferry gently puttered us through a deep gorge of dramatic karst mountains. After 3 hours of emerald green water and simply stunning scenery, we arrived in Fierze. A quick minivan trip and we had arrived at our guesthouse in Valbone. The hike from Valbone to Thethi takes a grueling 8 hours, but the majestic snow pocketed mountains and phenomenal views make every step worth it.
And there's nothing like a shot of Raki at the mountain cafes to keep you going. The valley of Thethi on the other side is equally as beautiful and you have the option of doing a morning hike to the Blue Eye or the waterfall. The last stretch entails a hair-raising 4×4 trip up a dirt track full of hairpin bends. Now does that sound like an adventure or what?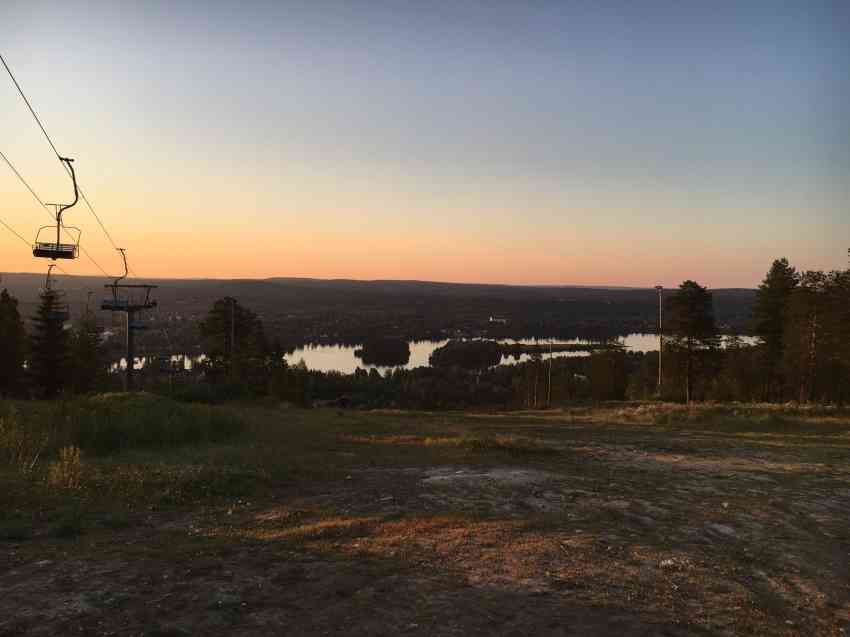 You can't get much more adventurous than visiting the Arctic Circle, and Rovaniemi in Lapland, Finland is one of the best places to visit to get a taste of this remote part of the world. It's a great destination year-round – in the summer months you can stay up all night and experience the Midnight Sun, wander through the pristine forests and take a dip in the local river, and in winter you can take part in a huge number of different snow sports and spot the Northern Lights.
It's also the 'official' home of Santa Claus, so while you're visiting the Arctic Circle you can pay a visit to the big man himself, post a letter from Santa's post office and visit the fun SantaPark Arctic World Christmas theme park.
Snowdonia, Wales – Claire at Curious Claire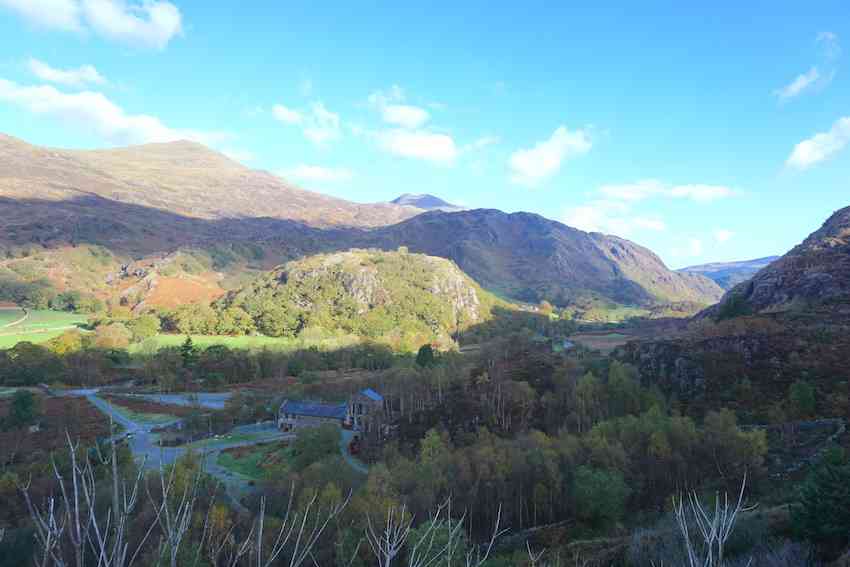 When people think of adventurous destinations Wales isn't a place that comes to mind but actually, there's plenty of adventure activities in Snowdonia, North Wales to suit every type of adventure lovers.
One of best reasons to head up there is for Velocity 2 which is both Europe's longest and the world's fastest zip line. Not only does Snowdonia offer Velocity 2; there's also Bounce Below, an underground bounce pit inside a quarry, as well as plenty of mines to explore and scenic hikes to take.
With all these adventure activities in one place, Snowdonia is my top pick for anyone looking for adventure in 2019.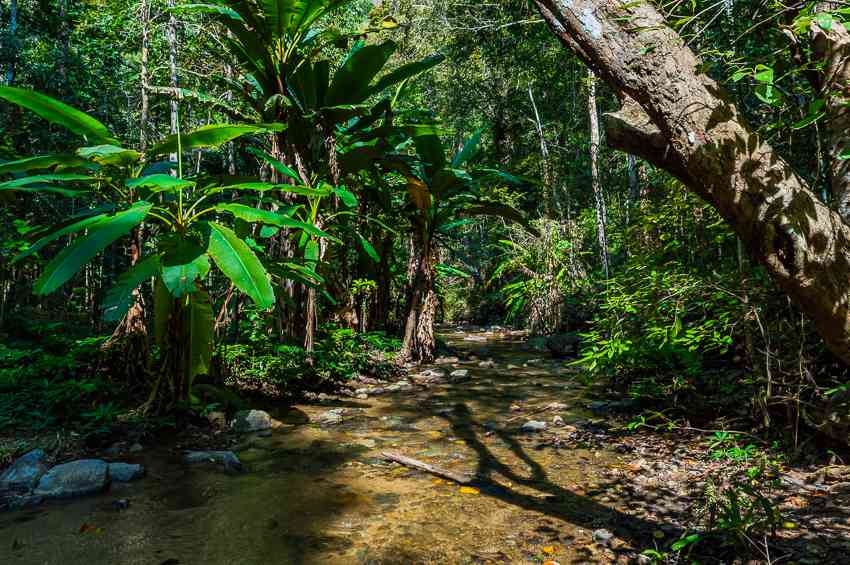 Nestled in the northern mountains of Thailand is an adventure travelers paradise. The small town of Pai has plenty of activities for those seeking to explore.
Hiring a motorbike is a common form of transportation for travelers in Pai, and they are very affordable. Once you have a bike, there's so much to do in this tiny town. Day trips to a number of caves are possible and well worth the drive.
Just outside the town itself, there are hikes to waterfalls through bamboo forests and canyons where the sunset is unforgettable. If you're looking for adventure in Thailand, make sure to put Pai high on your must-see destination list!
Wadi Rum is a desert area in southern Jordan about 4 hours south of Amman, the capital.  The area boasts otherworldly vistas of red sand and soaring mountains. So eerily beautiful are the desert landscapes that many movies have been filmed here including Lawrence of Arabia and, more recently, The Martian.
Wadi Rum, which translates into Valley of the Moon, has become an adventure tourism destination. The friendly local Bedouins have transformed the area into an eco-tourism site while maintaining the integrity of the geography. They provide desert tours to the most breathtaking sites to see fascinating rock formations and sunsets bursting with color.
One can't miss adventure is to spend the night in the desert and sleep under the most star-filled sky you will ever see.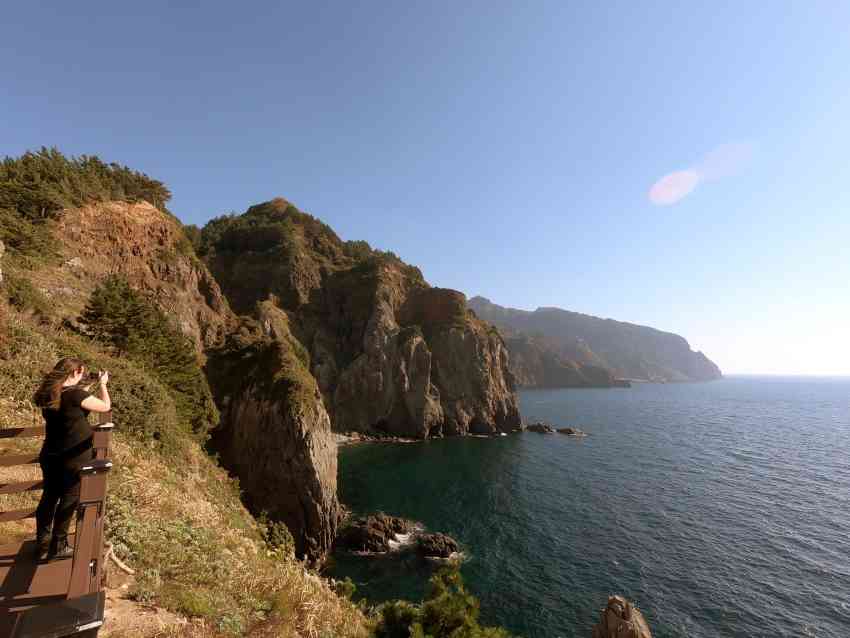 Ulleungdo is known as South Korea's mysterious island, and for good reason. Tucked away in the East Sea and only accessible by a 3 hour ferry it can be incredibly difficult to reach. But it is well worth the effort. Crystal blue water, towering volcanic cliffs, primeval forest and some of the best views in Korea await anyone willing to make the effort. There are no large towns or shopping centers; most of the sights involve exploring the beautiful island landscape.
You can hike up Seonginbong, Ulleungdo's highest peak and gaze over the ocean all around, you can walk in the forests of the volcano's caldera and see traditional houses, and you can swim and snorkel in the surrounding ocean to see the local marine life. Everywhere it feels like you're walking through a postcard and Ulleungdo is a must-see for any off the beaten path tourist in South Korea!
For a complete english guide to Ulleungdo with downloadable pdf, visit: https://mcadventureblog.com/ulleungdo-island-south-korea/
Rosario Islands, Colombia – Joanna at Lose the Map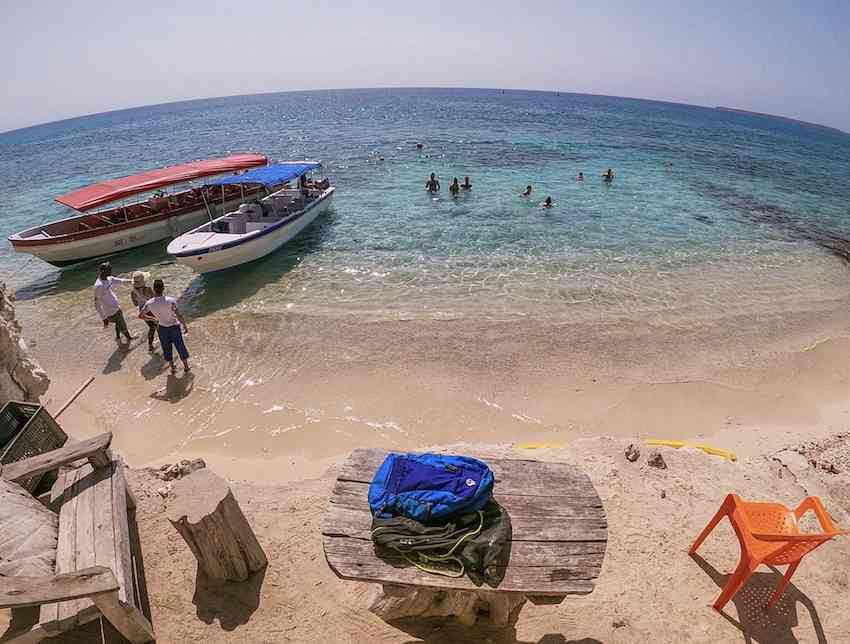 Yes, that's right – it's time for my entry! I recently got back from the Rosario Islands in Colombia, a place I had not heard about before, and it was one of the most amazing experiences I ever had.
Stay a night or two at Isla Grande so you can swim in the bioluminescent lagoon, kayak through narrow mangrove forest openings, and experience some of the best snorkeling in Colombia!
For divers, the Rosario Islands also have some truly stunning diving sites, while those interested in urbex can freely explored the giant, abandoned ruins of Pablo Escobar's old island mansion. When you want to relax from your adventures, pull up a chair on one of the many beautiful, unspoiled beaches, from Playa La Pola to Playa Libre, and take a dip in the crystal clear Caribbean waters.
Where do you want to go in 2019? Feeling inspired by any of the above destinations? Search (and book) below!