Online store Tobi, which has plenty of amazing and light summer clothing options, has generously offered to sponsor this post. I don't get any revenue if you buy from them, I just picked a couple of their clothing options I personally liked and think would be good for a summer trip, and included them in this post so you can check them out as well :). You can order their clothes from almost anywhere! As always, all opinions are mine, and I hope this post help you learn how to pack light!
Summer is here and hopefully you've got some kind of getaway planned to enjoy a break during the warm months. Whether it's a short road trip or a one-month backpacking trip through Europe, you want to make sure you pack the right things so you're not kicking yourself for forgetting something halfway through your trip.
I'm completely irresponsible and terrible at a lot of things related to organization, but I am a packing NINJA. Mostly due to my tendency to start packing an hour or so before I leave for a trip, and the many trials and errors in my past summer packing experiences. My friends always wonder how it takes me so little time to pack and I end up with a surprisingly light bag, so I thought maybe I'd share my general packing list.
How to Pack Light for Summer Vacations
Based off that, here are my summer packing recommendations, assuming that you're taking about a 15-day trip, and also that you're a girl. I only know how to pack for girls, sorry guys! But most of the items on the list besides clothing should work for you too (unless you want to pack skirts as well, I'm not here to judge).
Keep in mind, this is a list for someone with a similar travel style – laid-back, relaxed, good for exploring in the day and heading out around town at night. If you like to get dressed up and go clubbing or to fancy restaurants, you probably want to get a packing list from someone fancy. However, that person is not me.
BOLD = CARRY-ON or WITH YOU/ON YOU ON PLANE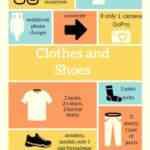 Summer Clothing
2-3 simple tank tops
2-3 denim shorts, in different colors
1-2 stretchy short skirts
2-3 simple T-shirts, especially if you're into more athletic activities
2-3 dressy shirts
Very casual, comfy button-down dress for daytime walks
2 summery dresses you can wear day and night (Great white dress here and another black casual dress that can be made more formal)
1 pair of jeans (you can take one more pair if you like, I just personally hate jeans in warm weather)
1  drape jacket/cardigan/light hoodie (there are always chilly places and chilly nights)
Underwear
1 pair sunglasses
1 hat
Summer Shoes
2 pairs of casual flip flops
1 pair dressy flat sandals
1 pair ballerina flats
2 pairs socks
1 pair sneakers
1 pair wedges (for that one nice night out)
This might look like a lot, but thanks to the general lightness and smallness of summer clothes, it takes up so little space and weighs almost nothing. Trust me.
Tip: Wear the bulkiest of the above list on the airplane (usually jeans, a T-shirt, the jacket, socks and sneakers). Not only will you save space in your suitcase, but you will also be able to keep warm on the plane, which tends to be freezing even in the middle of July.
Electronics
Cameras – I pack a Canon DSLR/Sony Alpha 5000/GoPro Hero 3+. BUT, unless you're a professional or hobbyist photographer, if there was one camera I would recommend for summer trips it's the GoPro. You get great underwater shots, group shots, active shots (assuming you get the proper accessories and mounts), and pretty much anything else you like.
Laptop
Converter (pack one beforehand! you don't want to get your destination and have no batteries and no way to charge)
Mobile phone battery charger – Have it charged beforehand, it will be a lifesaver.
All chargers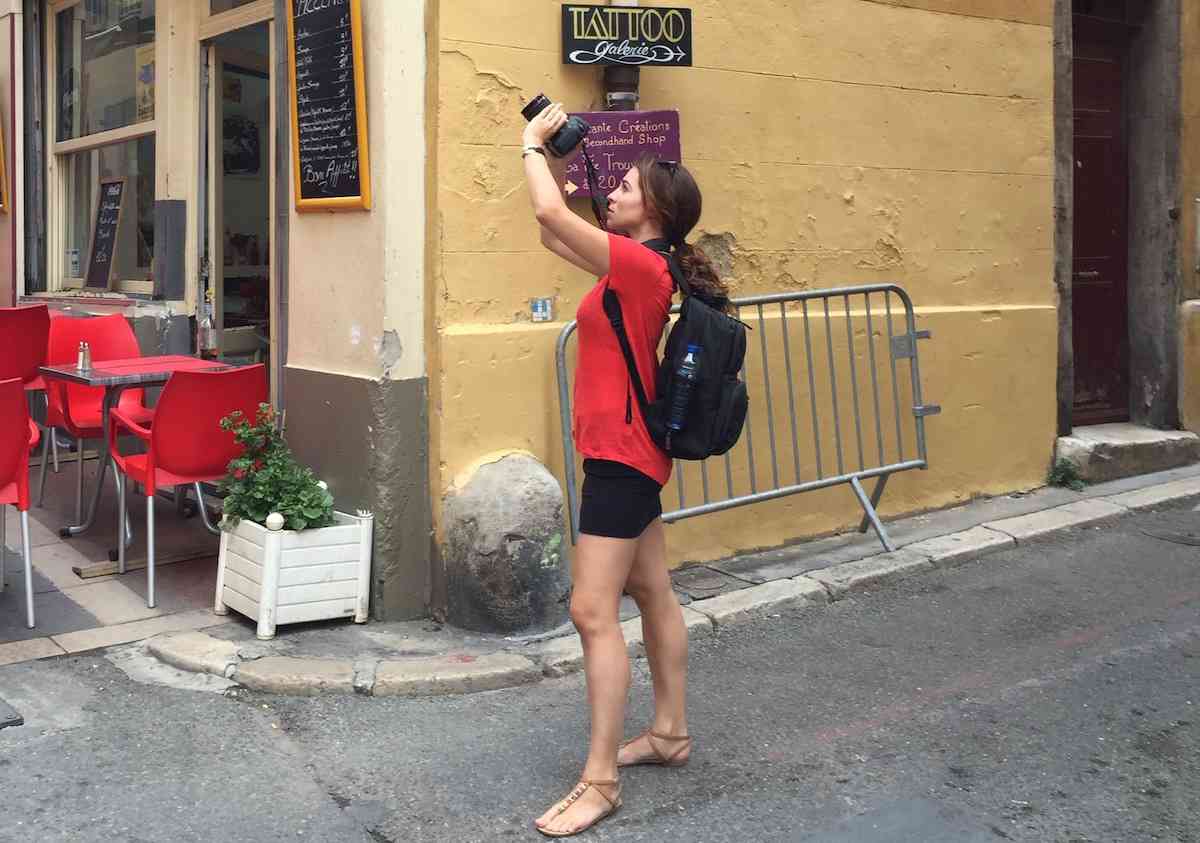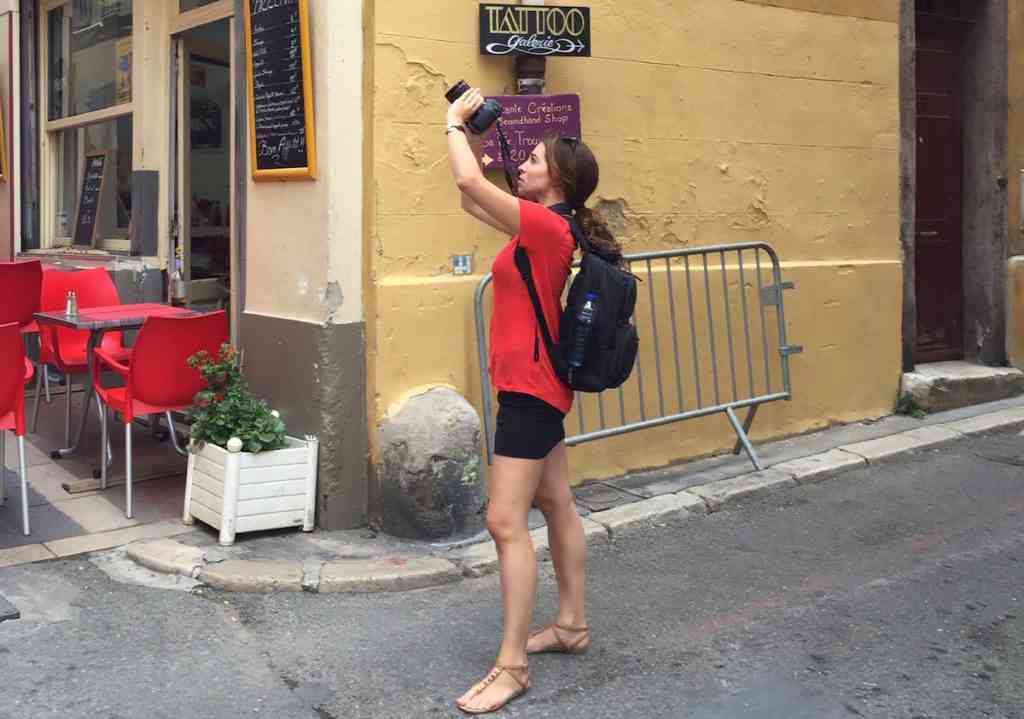 Documents
Passport on you, copy of passport in your luggage
Address and map of hotel/Airbnb (you may not get Internet to check this again at your destination)
Copy of health insurance
$100 cash with you, $100 more stashed in your suitcase under clothes (just in case) – if you want to carry more, that's fine, just not too much more
Personal Hygiene
Wipes
Makeup
Small hand sanitizer
Small sunscreen
Travel toothpaste and toothbrush (use this on the plane before you land as well – you will feel so much better)
Small moisturizer (or large one, but in your suitcase, not your carry-on)
Chapstick/lip balm
Deodorant (So important. NEVER forget)
Lots (and lots) of hair ties
Hair product – whichever works best for you. If you have my hair, which frequently reacts to heat and humidity by trying to reach towards the sky, this will help a lot on summer trips.
Other
A couple of books (or Kindle)
Destination language phrasebook 
Wild card/your choice – Whether you can't live without your straightener, your favorite scarf, or your skateboard…take one pick and take it with.
I hope this little checklist helps you out next time you pack. If you follow the suggestions for what to take on the plane, wear, and pack in your suitcase, your suitcase should not weigh over 25-30 lbs at the absolute MAX.
So, relax about packing and get to the damn beach!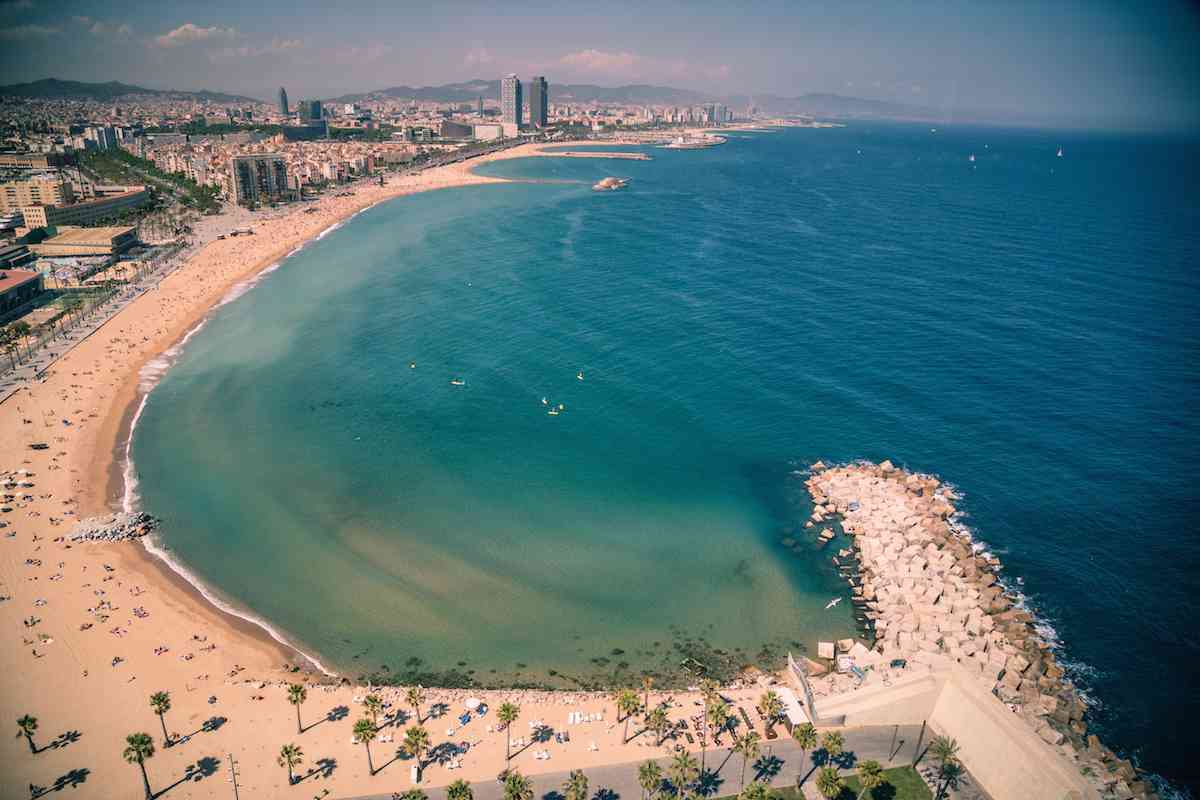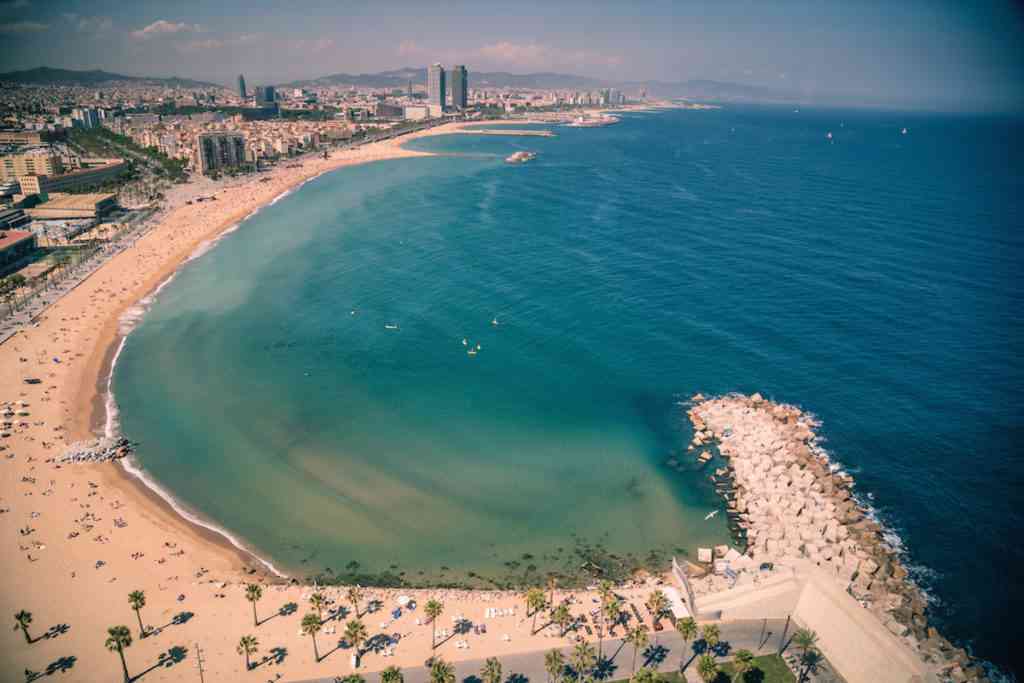 What are your tips for packing light in the summer? Let me know below! And if you liked the post, share and pin away!