Check out Hipmunk's suggestions to find great film locations in major European cities, whether you're touring"Amelie"'s Paris or the romantic streets of Vienna in "Before Sunrise".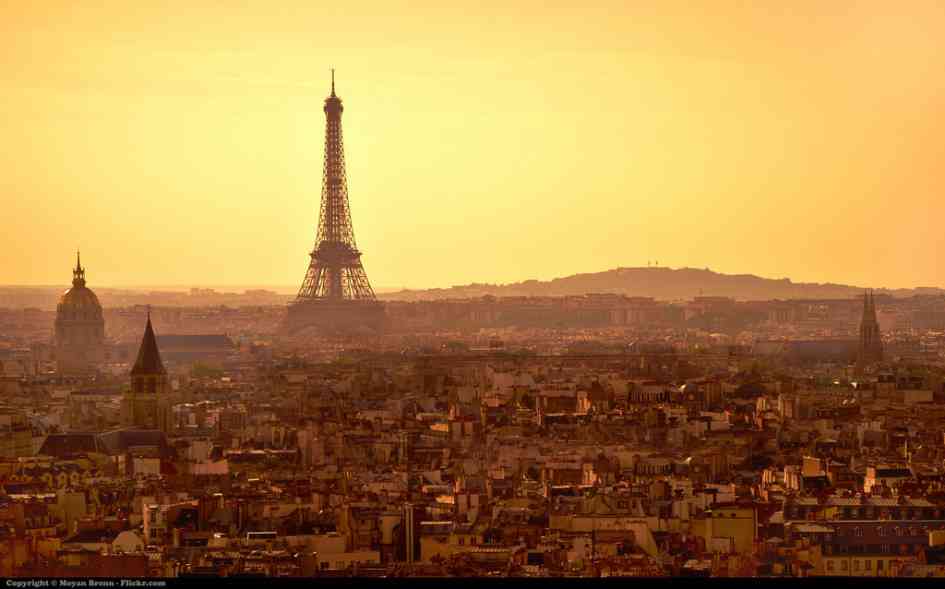 If you're a film buff and you love to travel, Europe has it all. Not only do the cities on this list have great restaurants, museums and hotels, they also boast a plethora of filming locations from famous movies. From London all the way to Vienna, make sure you check out these sets on your European adventure.
London – "An American Werewolf in London"
The title gives this one away; of course the 1981's classic "An American Werewolf in London" was filmed in London, England. Head to Trafalgar Square, minutes from the Club Quarters hotel, to see where Alex requests his arrest, or catch a train to Surrey and get a pint at The Black Swan, which was used as the creepy Slaughtered Lamb Pub.
Paris – "Amélie"
No film buff's European adventure is complete without checking out the set locations of the beloved, quirky romance "Amélie." Book a Paris hotel and take a trip up to the neighborhood of Montmartre. There you can find the grocer's stand (Au Marche de la Butte, on rue des Trois Freres) and grab a cup of coffee at Amelie's workplace, Café les Deux Moulins (at 15 rue Lepic). And — spoiler alert — don't miss the site of her mother's suicide, the ever popular Cathedral Notre Dame de Paris.
Amsterdam – "The Fault in Our Stars"
Lovers of "The Fault in Our Stars" enjoyed a somewhat sappy but ultimately endearing young adult romance, partially set in the Netherlands. While some of the movie was filmed in Pittsburgh, Pennsylvania, the most exciting action takes place in lovely Amsterdam. Be sure to check out the Anne Frank House — the site of an epic first kiss — then take a rest on the bench lining the Herengracht and Leidsegracht canals, where August told Hazel some heavy news.
Berlin – "Run Lola Run"
This classic German thriller is an easy favorite for every foreign film buff. Tom Tykwer's "Run Lola Run" may be fast-paced, but take your time in Berlin to find a few filming locations. Start at Lola's apartment, 13-14 Albrechtstrasse at Schiffbauerdamm — near the Leonardo Hotel Berlin Mitte. Travel through the lovely and iconic Oberbaumbrücke tunnel and end at the "bank," at 39 Behrenstrasse.
Vienna – "Before Sunrise"
"Before Sunrise" is a simple love story, taking place over the course of one night in Vienna, filled with deep, philosophical conversations and midnight sightseeing. Since this short-lived romance between Jesse and Celine was filmed entirely in Vienna, there are a number of locations to experience. From the Cemetery of the Nameless at 1110 Wien to a magical — and later contested — night in the grass outside the Palais Schwarzenberg, you could spend an entire night exploring the world of "Before Sunrise."
Whether you are hopping between hotels in Amsterdam or taking the train from Berlin, Europe is a goldmine for travelers who want their fix of cinematic history. Be sure to check out these and other filming locations while on your vacation, and you won't be disappointed.
This post was posted by thehipmunk on Hipmunk's Tailwind blog on August 4th.