Last time I was in Paris, I was 9 years old, and the only memories I have are of EuroDisney.  This time around, I only spent three days in Paris, but at the end I found myself wishing I could have stayed there for maybe a year.  So now I've fallen in love with the 'city of love', and I guess I have become a walking cliché.  I'm not saying that everything in the city is absolutely perfect, but Paris is the kind of city that makes you not mind the imperfections.
The Cafés
You cannot walk 10 feet in Paris without finding a café.  I spend a considerable amount of time in Greece, which has a pretty strong coffee culture of its own, but never in my life have I seen anything like Paris.  I swear 3 out of every 5 shops I passed were boulangeries/cafes.   For a caffeine addict such as myself, I felt like I was in heaven.  Even though the coffee wasn't exactly amazing anywhere I went, at least a warm cup of it was always near me.
Surprisingly, all of the shops were full of people, both inside and out, even in the less-than-comfortable February weather.   Everyone was outside chatting and sipping their espressos, looking refined, stylish, and basically fitting the exact stereotype you would expect of Parisians.  I was shivering in three layers (because after living in LA for a while, I forget what 'winter' is) but everyone else looked like they were posing for a GQ shoot.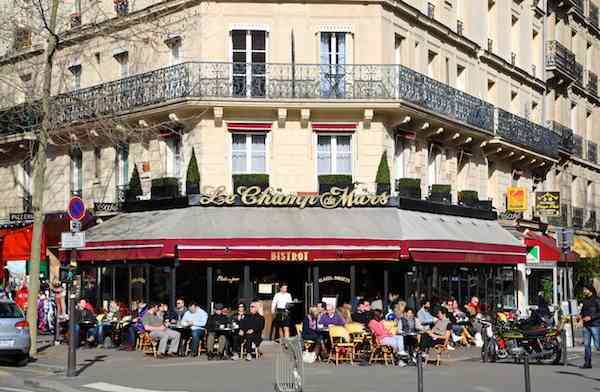 The People
In three days of walking a good 10 – 15 miles all over Paris, I did not see one overweight person.  Not one.  Except for tourists.  In a country that has entire stores dedicated solely to cheese, sweets, or bread, not one muffin top or beer belly was visible in the population.
It was really quite refreshing to see people of every age fit, healthy, and taking care of their appearance and dress.  In the US, I wear sweatpants (to be honest, pajamas) to run errands all the time, but I have the feeling I'd die from the shame of a thousand stares if I did anything similar in Paris.
On the negative side, I know this is a common complaint, but the French really do refuse to speak English to travellers, especially in places frequented by tourists.  I can understand this if they don't speak any English, but it's quite frustrating when it's obvious they understand and can speak quite well, but would rather see you confusedly stare at them, then eventually give up and point to something on the menu you hope isn't snails.  I guess since France is already the number one tourist destination on the planet, they really don't care what you think of them anymore.
The City
I stayed in the Place Vendôme, close to the Louvre, and spent hours walking around that neighborhood and any others I could reach on foot, along with my best friend who had come on the trip with me.  It was so hard to stop taking pictures of Paris – every corner, every building, every alley was charming.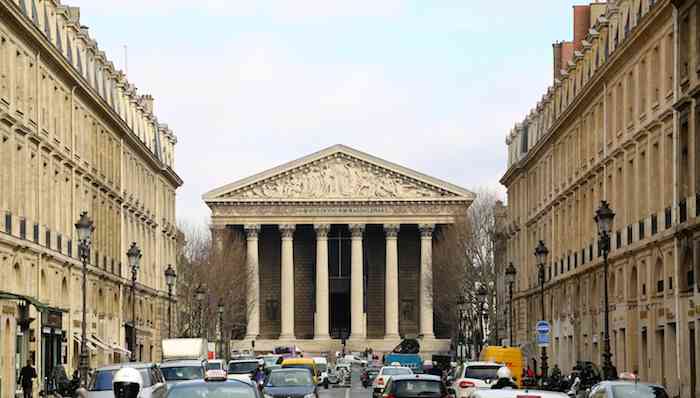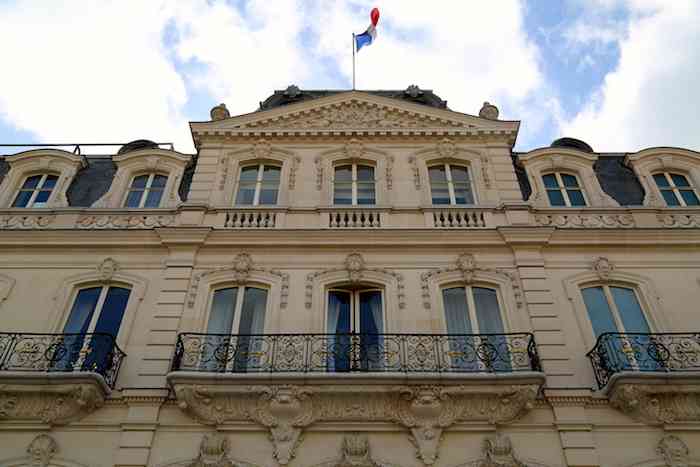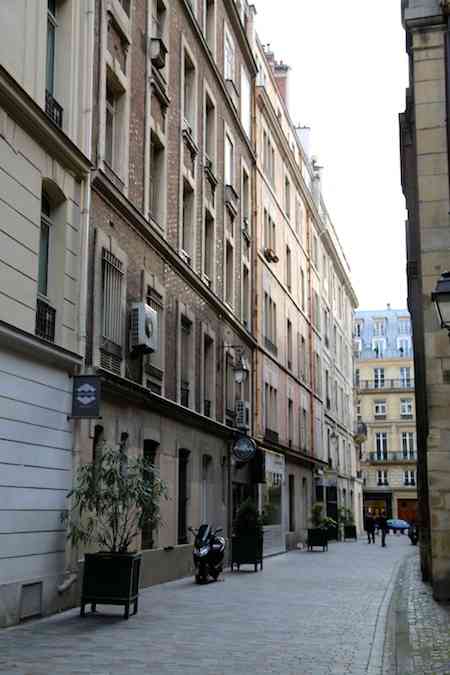 That's the thing about Paris: we probably walked around 4-5 miles daily, and even though our legs got sore and tired every time, the city is so beautiful it compelled us to keep exploring it.
When we would get to the oldest parts of the city and come across the historical monuments that had been around for centuries, it was impossible not to be awed by the city's culture and legacy.  Throughout the world, even to those who have never been, 'Paris' evokes so many images: from ancient aristocrats ruling from sprawling, glittering palaces; to the writers of the Lost Generation trying to find their voice on the banks of the Seine.   And it's simply mesmerizing to stand in the center of the city that has such a legendary past.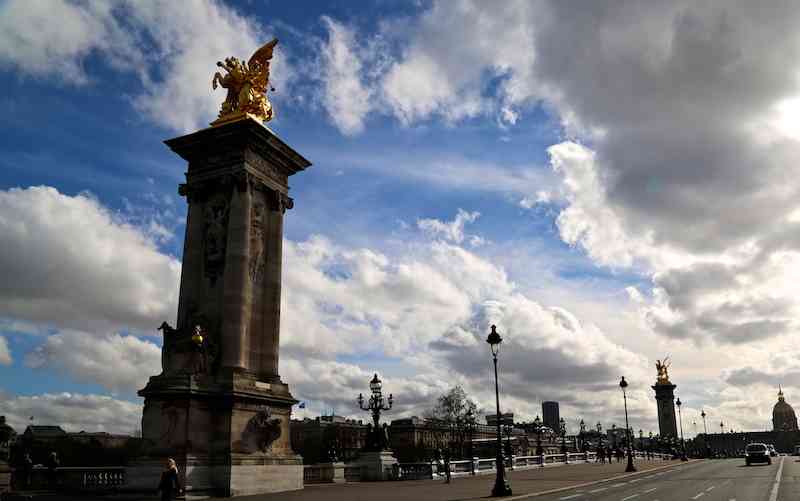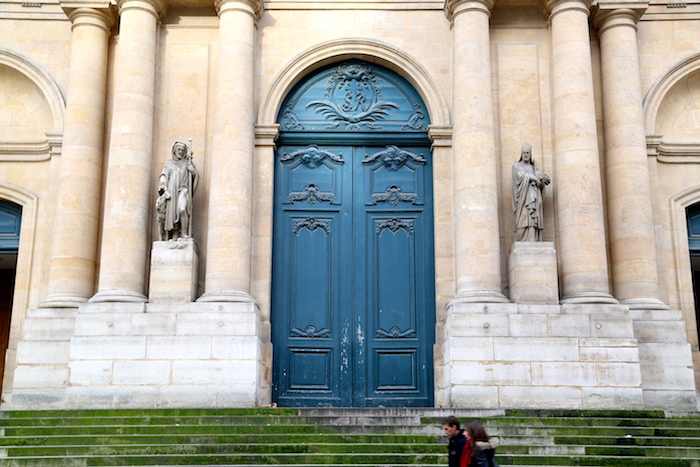 Standing in the middle of all that beauty, what does it matter if the waiter refuses to speak English?  Let them all speak French to me, that accent makes even talk radio sound fascinating.  And who cares if the drivers are actively trying to kill me, and only pay attention to traffic lights 50% of the time?  It will make crossing intersections more exciting.
I realized, there's really nothing that can bother me too much, when I know I can see this view at night: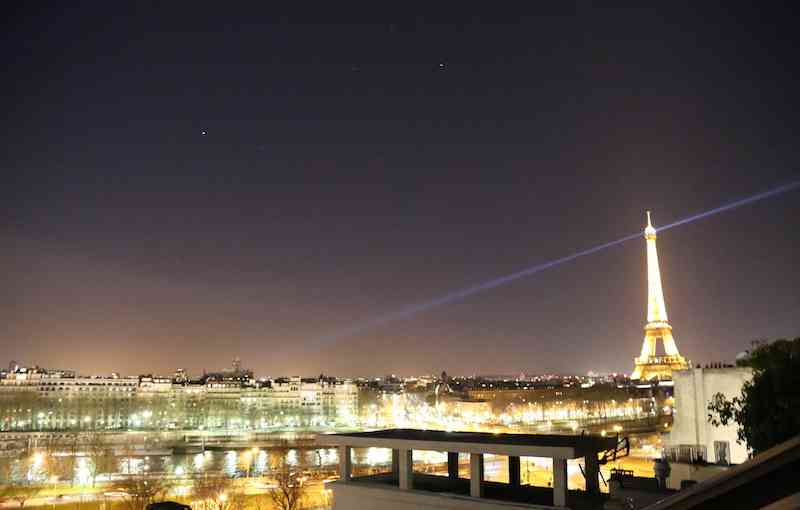 I promise, Paris will win you over.
Check out my Beginner's Guide to Paris to see which attractions you should spend time on!