This post is focused on a personal experience of mine rather than travel advice, and it touches on subjects of poverty and inequality that I have always been interested in learning more about (I studied economics, particularly economic development, in college).  So if it's not really something you want to read when visiting a travel blog, completely understood.  Check out my guide to surviving Brazilian carnival and it's after-party instead!
When people plan out their 'things to do in Brazil' list, going through a favela probably isn't a high priority during their Brazilian holidays.  Those who do visit one are usually doing so to find drugs (something I would recommend against, by the way).  However, part of the excitement of visiting a new place for me involves not only seeing the top sights and most attractive neighborhoods, but also getting a feel for the different lifestyles and contrasts within a city.  I was very lucky to be shown through a favela by a group of local residents who had formed a co-op to improve the quality of life in their neighborhood.  Listening to their views on both the challenges they faced due to crime and a lack of public services, while also hearing their pride in the community they loved, was really a once-in-a-lifetime opportunity.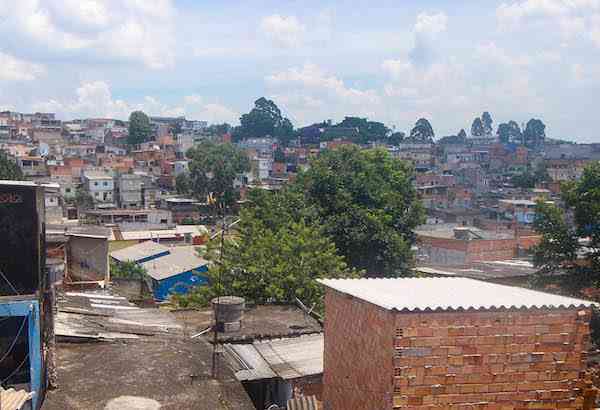 The favela I visited was one of the smaller and safer ones found on the outskirts of Sao Paulo, but it was still quite a huge sprawling complex.  We entered through the one and only main paved road.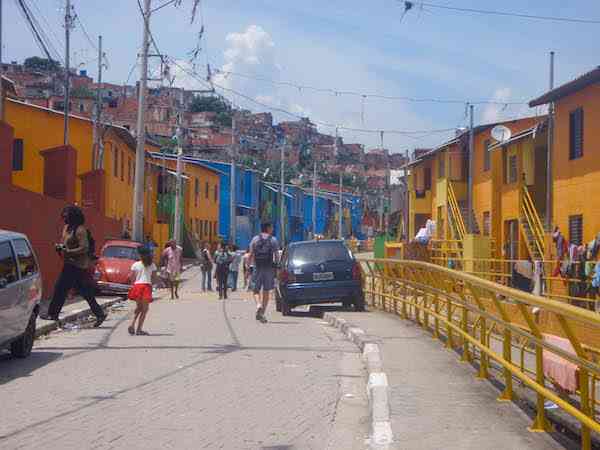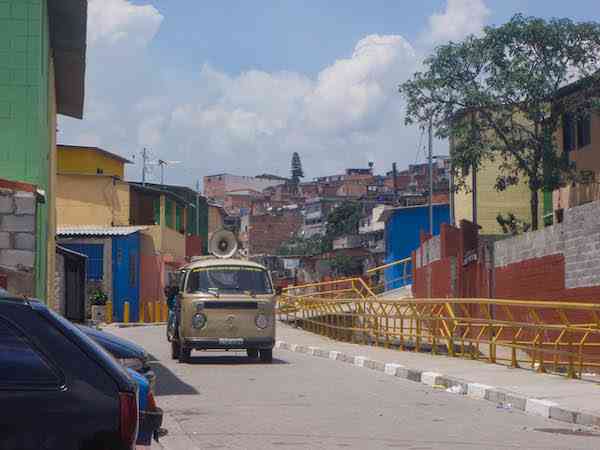 The buildings by the main road had already mostly been redone and fixed up by the co-op and the NGO helping them.  However, the woman who worked for the local organization said they still had to deal with problems like this, even in the main part of the neighborhood: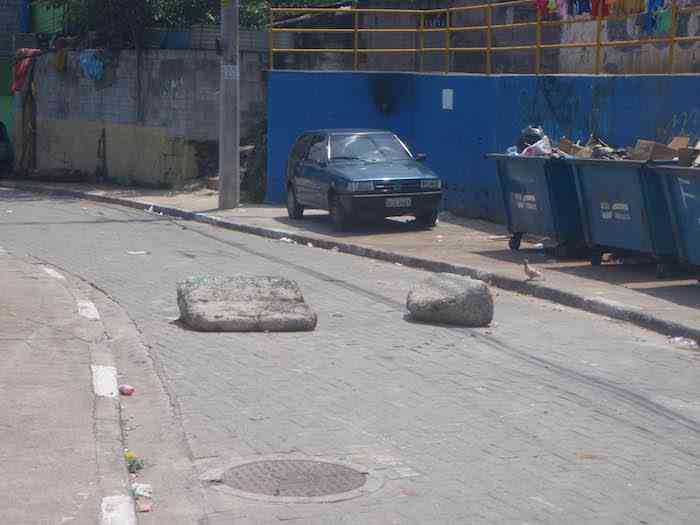 Since all I saw were a couple of ill-placed rocks, I asked what she meant.  She then explained that drug dealers within the neighborhood put slabs down at the entrance into the favela to force police cars to stop and move them out of the way, giving some extra time for any criminals to stop what they're doing and hide.
Part of what the locals were trying to do is give kids safer and more colorful spaces to meet in, like the center below, in order to lessen the influence of the drug traffickers at that young age: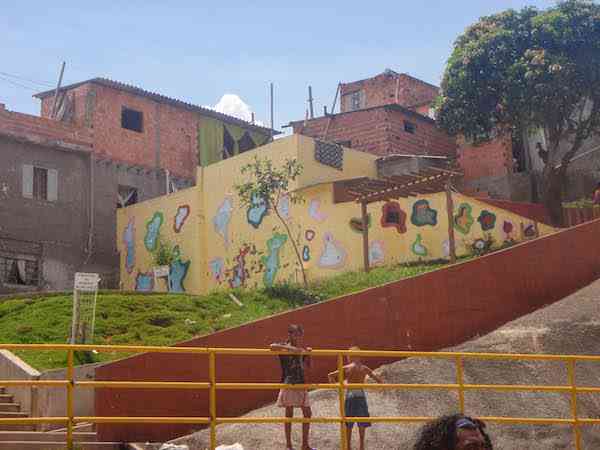 This served the double function of protecting the children and giving them a place where they could engage in activities far away from any criminal activity, hopefully discouraging them from one day joining the gangs themselves out of economic necessity.  Intervention was needed because a lot of previously safe spaces had been abandoned and left to rot, like the playground below.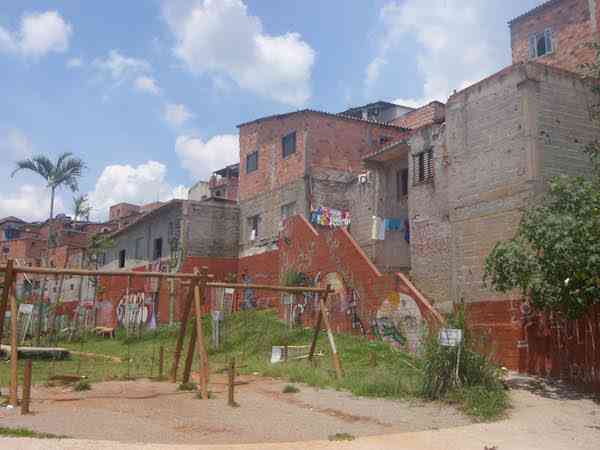 We went into one of the local daycare centers and saw some of the happiest kids on the planet.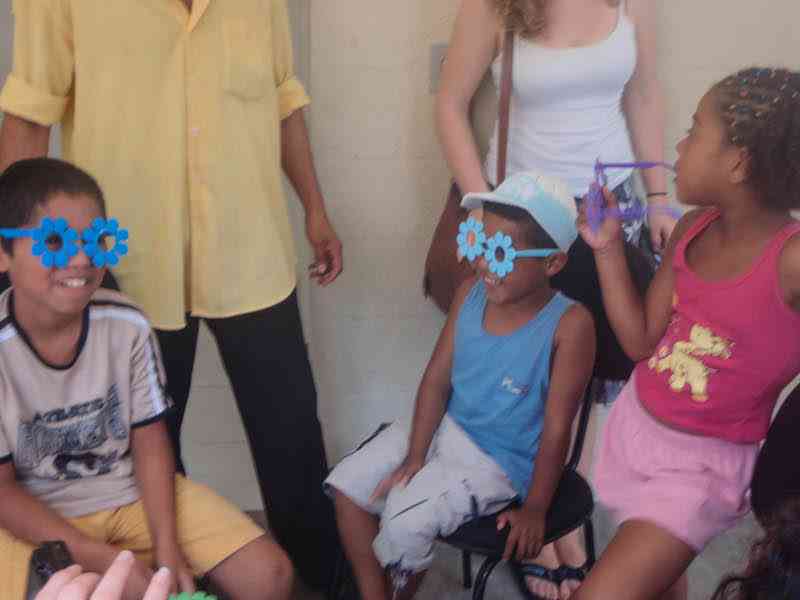 The walls of the center were filled with quotes about respecting life and rejecting violence, and there was also a mural called the 'Mural da Paz' (Wall of Peace) with different depictions of healthy, peaceful living.  The parents, as well as the charity, felt that improved education and attention to the younger generation could help reduce the crime present in the favela – that's why the message of nonviolence was so strong all around.
After leaving the center, the woman guiding us took us to a section of the favela far removed from the main road, where no improvements had yet taken place – it was a shocking sight.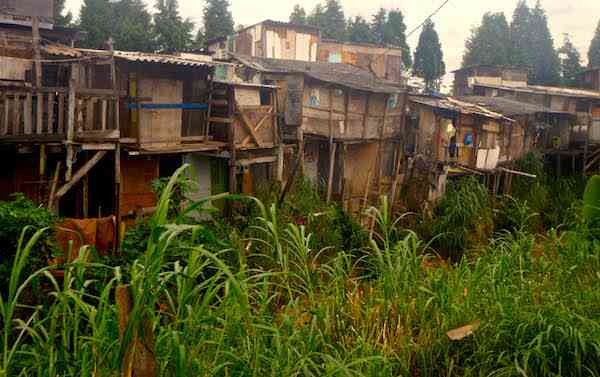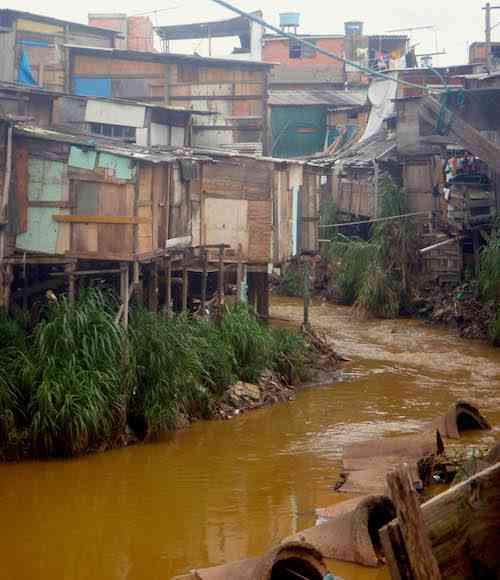 This is really where the poverty levels and lack of any kind of infrastructure or public services showed.  The water was tinged brown due to runoff, trash and other pollution, and the houses seemed like they were barely held together structurally.  One of the residents was kind enough to show us inside: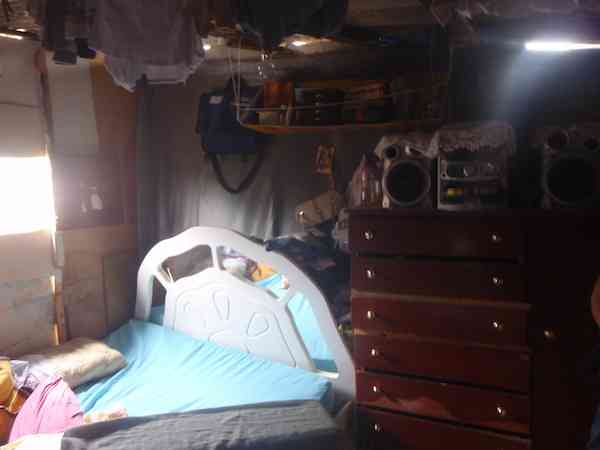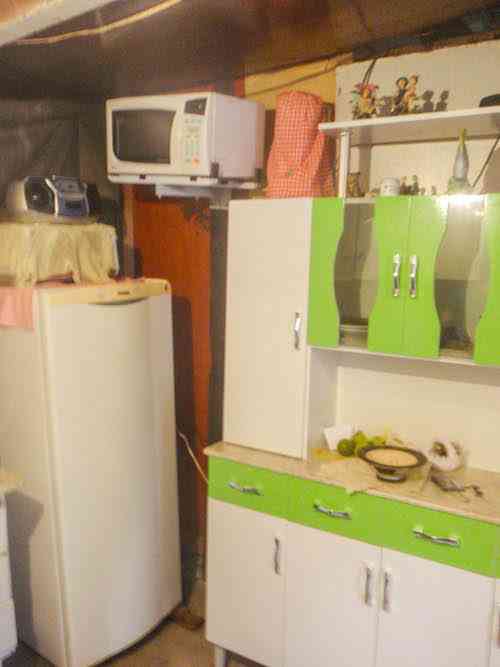 She explained that in some (but not all) favela houses, the outside looks were deceiving.  For example, her family had appliances, furniture and plenty of possessions, (microwave, fridge, clothing, even a stereo), but they simply could not afford the standard, expensive housing in Sao Paulo.  There was not enough cheap lodging to accomodate the huge influx of people into the cities from the countryside, so this is how a lot of people ended up in the off-the-grid communities of the favelas (though not the only way).
Moving on, we arrived at the community center, which actually had a great set up, with music playing and well-built and decorated surroundings.  Kids and teenagers would hang out there constantly, and they had formed a pretty cool dance group who showed us a breakdance routine they had been working on.  The walls were covered in beautiful graffiti designs (street art seems pretty big in Sao Paulo in general), and one of the artists was mid-spray when we rounded the corner.
On our way out, we passed a huge soccer field, and I marveled at the fact that in Brazil, even the poorest neighborhoods had an open green space provided for the national sport/obsession.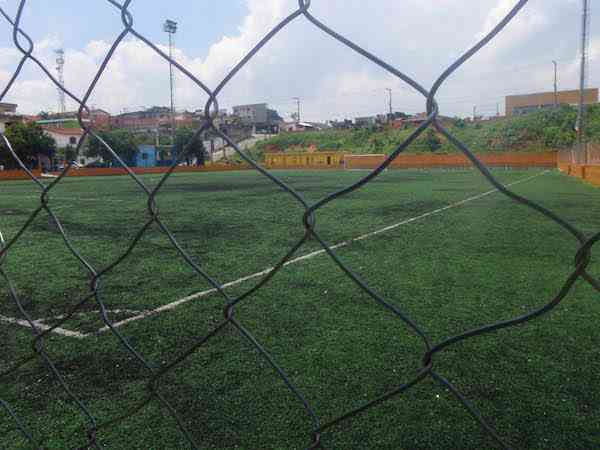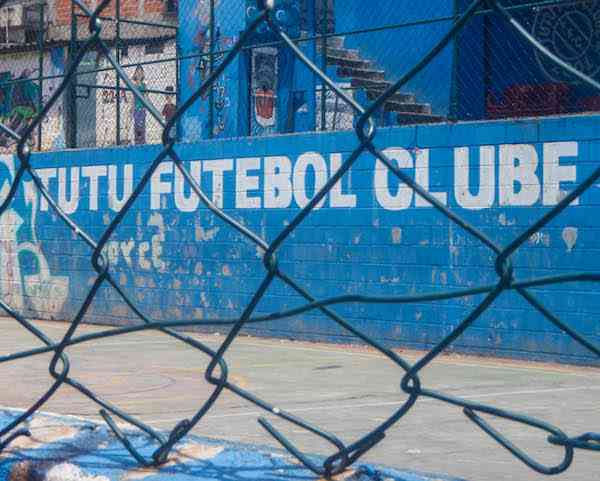 Seeing happy kids playing and hanging around the soccer field was really a great ending to the whole experience.  I will admit it was hard to see the conditions under which some people lived here, but it was definitely enlightening, and the sense I got from a lot of residents was a combination of hope and a determination to improve the community around them, since they knew they would get little help from the government.
Experiences like these reinforce the idea that travel can be an eye-opening experience in so many ways; besides seeing new places and meeting new people, you can gain a better understanding of the issues and challenges people throughout the world face, and the resilience with which they deal with them.  If you've ever had a trip change your perspective or provide a completely different experience for you than what you're used to, share below!
If you would like to see a favela yourself, try arranging volunteer opportunities with a local NGO if your stay in Brazil is a long-term one.  Otherwise, favela tours are offered in Rocinha, Rio's most famous favela.  Money from the tours helps finance local education and community centers, so you can also help contribute to a good cause!