This post is in collaboration with Zero Grid. All thoughts and opinions are my own, and in fact, I am getting no free stuff or payment for this giveaway. The only people who might get free stuff, dear readers, are you if you enter!
You might remember Zero Grid as the company which sponsored my travel accessory giveaway back in February. Well, my last readers were so happy with the packing cubs, electronics kits, and other products they got, that I decided to partner up again with Zero Grid for a second giveaway! Since I recently wrote about travel safety (and shared my wonderful tale of getting robbed on a Budapest-bound train), I decided to make this giveaway all about accessories for travel security.
Pin and share this giveaway with your friends!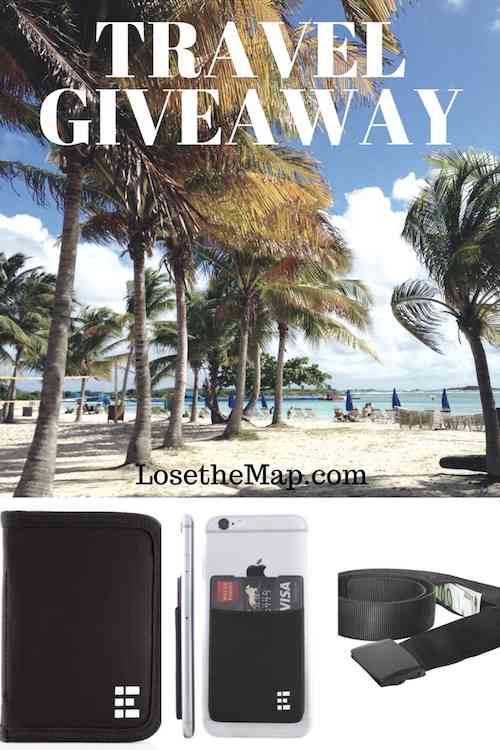 The products featured in the giveaway below include an RFID-Blocking cell phone wallet, travel money belt, passport wallet, and travel security belt!
What does RFID-blocking mean, you may ask? Good question! So some thieves around the world have figured out a way to steal your credit card data without getting the card itself. They use a gadget to steal the data from your card while it's sitting in your pocket or wallet – all they need to do is get close to you.
RFID-blocking wallets and belts prevent these gadgets from working, and keep your card data safe. So you get an extra layer of protection!
Enter following the instructions below:
Lose The Map Zero Grid Giveaway
This giveaway ends May 12th, so enter soon!