The end of summer is here, and that happy-go-lucky summer feeling has already started to fade away.  For most US travelers, Labor Day Weekend will be the last hurrah before getting back to the grind of school, work, etc.
I always tend to feel a little subdued around this time of year, and I've noticed quite a lot of people experiencing these end of summer blues.  For me, the feeling usually starts when the time comes to leave my old hometown in Greece and go back to my base in Los Angeles.  For others, it can be triggered by a lot of things: that first night you need a jacket when heading out, the 'time to check-in' e-mail announcing your return home from vacation, shopping for school and/or winter clothes, etc.  Since it's around that time for everyone, I thought I'd make a little list of ways to cope with summer's end.
Now, I should preface this post by saying I am probably the absolute worst at handling end of summer blues of anyone I know.  My short-term coping methods usually involve beer, wistfully going through my summer photos and refusing to put on jeans again until I can no longer feel my legs from the chill.  My long-term coping method was moving to Los Angeles, and thus erasing this 'seasons' thing from my life altogether.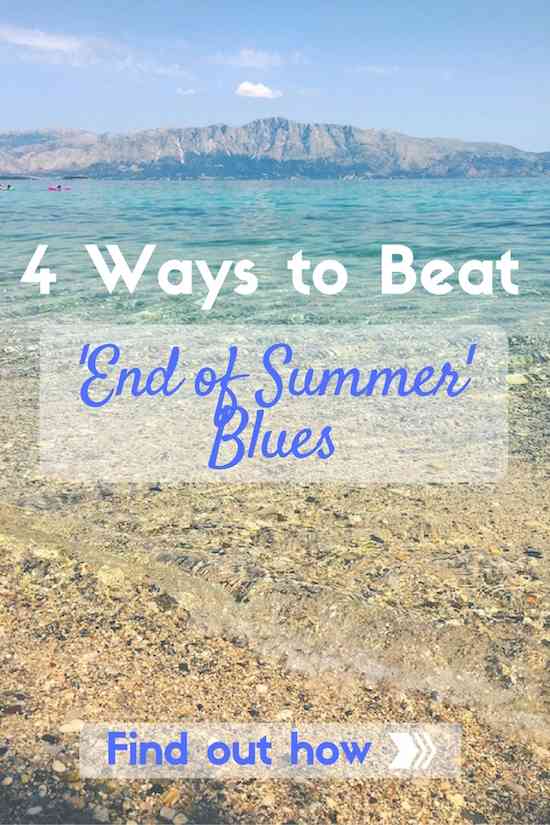 All this may make you think I am the least qualified to give advice, but I think writing this post will also be a good way for me to work through the upcoming winter melancholy. So now that we've decided you (my lovely audience) are my collective therapist, let's go.
Plan Your Next Trip
You're on this site reading my rambling thoughts and random experiences from my travels, so I'm going to guess travel is the kind of thing you enjoy (or you're related to me and want to increase my visitor count – hi mom!).  It doesn't matter if the trip you plan is for next month or next year; if it's a weekend getaway or a 10-day expedition.  Depending on what your financial situation and schedule allows, start researching trips that will get you excited.  If you want to take an international trip and can't decide on where, check out Google Flights.  You can enter your departure city, approximate travel dates, and Google Flights will show you the prices to go to almost every major airport in the world.  Even if you don't book anything right now, the planning and dreaming alone will make you happier.
Have One Last End of Summer Party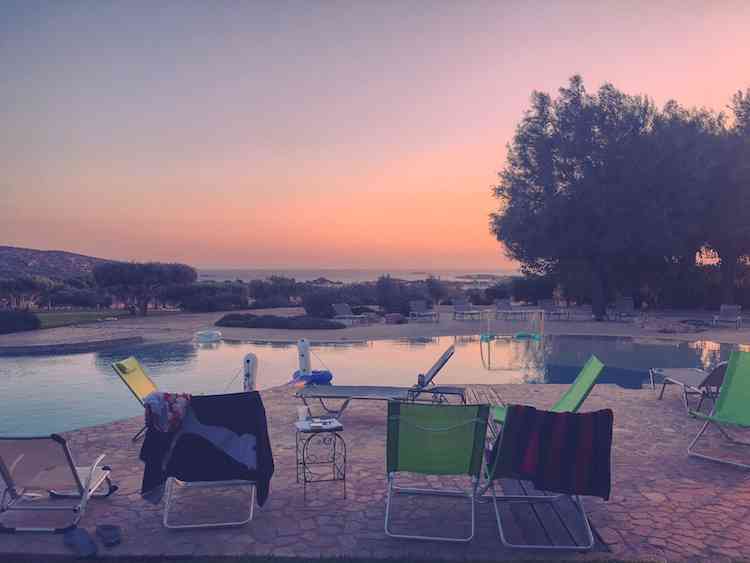 Just because August is done, it doesn't mean summer is completely over, so don't start getting those end of summer blues just yet!  Throw a party while the weather is still warm, or arrange one last stellar night out, so you can get together and make more good memories with your friends.
Set End of Year Goals for Yourself
The summer months tend to make us all a little lazy.  When September starts I usually find my head swimming with things I wanted to do in the past few months, but ended up putting on hold in order to spend some summer time relaxing.  When I start feeling those end of summer blues, putting together a little list of what I want to accomplish in the next month, or by the end of the year, usually gets me energetic and motivated again.  Do you have something you wanted to do at work but put on hold?  A language you wanted to learn?  A new hobby you wanted to work on?  Made a resolution to start working out and never did?  Try to follow through with your plans now that the lazy months are over.
Make a Playlist With Your Favorite Summer Songs
Music plays quite a big role in my daily life, so if you're anything like me, the songs you hear over the summer will inevitably become connected to memories of warm moments and good times.  Put together a playlist of the summer songs you loved and once in a while when you find yourself feeling extra-nostalgic, push play, close your eyes, and get back to summer just for a bit.
I'll end this entry by sharing one of the playlists I loved:
Do you get end of summer blues?  What do you do to deal with them?