When you hit the road, whether it's for a day trip or a cross-country experience, having the right apps on your phone can really help you with planning, improving, and enjoying your trip while on the way, especially if you're a last-minute, impulsive traveler (something this blog greatly encourages).  So if you want to find offbeat attractions, save on gas, or record and share your trip online with friends, this list of the best road trip apps is for you!  [All of these iPhone apps cover the US and Canada; some will not work on international road trips.]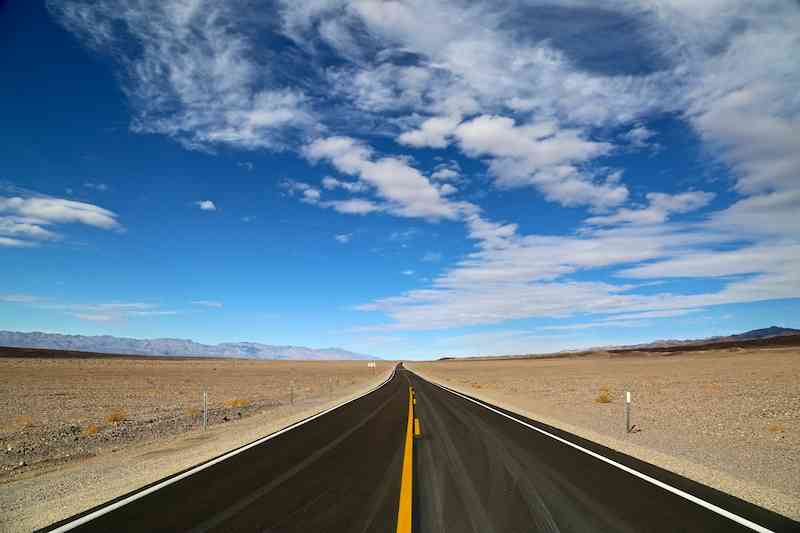 Finding Services
1. iExit [FREE] – A must-have app for any road trip, this app can tell you what's coming up in the next 100 exits, so you know how soon you can find a bathroom, a gas station, or in my case, a Starbucks.
2. RoadNinja [FREE] – Much like iExit, this app lets you find the restaurant, gas station, fast food place, or other service destination you're looking for within 3 miles of an exit.  In my experience, RoadNinja is better for giving you more details about the places it shows, but iExit has a wider range of options to choose what kind of amenity you want.  Use RoadNinja when you're driving down the interstate and want to know if you should take the next exit or wait a while for the sushi restaurant 20 miles ahead.  It also displays gas prices at upcoming gas stations.
Planning Your Trip
3. Roadtrippers [FREE]- If you are more of a 'planner', roadtrippers.com really is the best site to plan out your route.  Download this app and see your planned route and stops from the website while you're on the go, and change things along the way if you like.
4. Gogobot [FREE]- Gogobot is another great planning service for people who want a customized trip but don't necessarily want to search for and plan every single stop.  The website divides travelers into different 'tribes', i.e. luxury tribe, foodies tribe, and then plans a vacation based on your preferences while traveling.  Its disadvantage compared to Roadtrippers is that it gives you recommendations based only on one location, rather than on your entire route, but if you're stopping someplace for a couple of days, or really want to explore one of the cities on your trip, it is still a very useful tool.
Lodging & Dining
5. HotelsByMe [FREE]- If it's getting late and you need to find a place to rest for the night, use this app to see availability and rates on hotels near you, and then book you room directly through the app!
6. Camp & RV [$9.99] – Need to find a place to stay, but you're in an RV or prefer to camp?  This is by far the best application for finding a good spot.  Even though it's on the expensive side, it is definitely worth the price.  You can see the amenities offered at each campground and RV park before heading there, so you can pick the site that works best for you.
7. Urbanspoon [FREE] – Urbanspoon is an app you should have on your phone even when you're not traveling, but it is especially useful when you find yourself in a new city or town.  The app lets you pick your preferred cuisine and price range, and will find a restaurant close to you that best matches your needs.
8. TV Diner [$3.99] – If you're a Food Network and/or Travel Channel junkie, this app was definitely made for you.  TV Diner points out locations of restaurants that have been featured on shows like 'Diners, Drive-Ins & Dives' and 'Man v. Food'.  So if you've always wanted to check out one of the dives Guy Fieri's visited, your upcoming road trip just might give you the chance.
Budget/Save Money
9. Trail Wallet [FREE w/ in-app upgrades] – Built by the wonderful travel bloggers over at Never Ending Voyage, Simon Fairbairn and Erin McNeaney, this app is a must have for all budget travelers.  Set a daily budget for your trip, and easily track your daily expenses to see if you're spending more than you should.  This app works for international road trips as well, and is very useful in helping you stick to your budget, because if you find you've gone over your planned expense limit, it will analyze where you most spent your money and help you find how you can cut back on costs.
10. Priceline Negotiator App [FREE] – Another great tool for saving money on your trip, the Priceline Negotiator App can give you great deals on lodging for the night.  In fact, it is seemingly designed for booking on the go, as it offers 'Tonight-Only Deals' for same day booking.  Not to mention Priceline's 'Name Your Own Price' tool can save you a ton, even when booking high-end hotels.
11. BiteHunter [FREE] – Use BiteHunter to save money on food and dining.  BiteHunter is an aggregator app that finds dining deals by gathering information on deals from a lot of different sites and sources, and then lets you easily pay for your meal with one click through their 'BiteBuy' feature.
12. GasBuddy [FREE] – GasBuddy compares gas prices nearby to get you the best price.  Its user-friendly format shows gas stations near you and the prices they are currently charging, so you can find the cheapest gas available, and help keep down your road trip costs.
Road Conditions
13. Inrix [FREE] – Inrix is the best app for finding information on your route and avoiding unforeseen problems.  It will warn you about upcoming road conditions so you can avoid traffic jams, closures, and bad roads, and it will even tell you what the best time to leave is in order to minimize the driving time and delays between your departure and destination points.
14. Trapster [FREE] – Although we should all try to drive as safely as possible on the road (…right?), sometimes on long road trips driving through open stretches of Southwestern deserts or midwest farmlands, we all get a little carried away with our speed.  For those times – whether you're gunning down an open, straight stretch of road, or just sped up because your favorite Metallica song came on – Trapster can help warn you about upcoming speed traps and highway patrol cars.  In addition, it will also alert you about construction zones and other road hazards up ahead.  Definitely a must-have for the riskier drivers.
15. SkyMotion [FREE] – The best weather app for road trips, SkyMotion constantly updates to show you not only the current weather in your location, but what weather you can expect for the next few hours.  This is especially helpful on US road trips, because while driving through the USA you can encounter climates ranging from desert to snowy mountaintops within the space of a couple of hours, and sometimes the rapid shift in weather can catch you off guard.  Use SkyMotion to determine whether you should keep going and risk driving at night through a torrential downpour, or perhaps end the day's driving a little early and rest at a nearby hotel.
Entertainment
16. Free Wi-Fi Finder [FREE] – If you're on the road and have low or no signal, this app can find a free wi-fi hotspot near you even if your phone is currently offline.  Perfect for the times when you need to check your business e-mail, or more likely have to urgently upload the road trip photo you just took to Facebook (guilty).
17. Pandora [FREE] – The music discovery website you've probably visited a thousand times also has a mobile app available that is perfect for long road trips.  Log in to your account, or just suggest an artist/song you want to hear and Pandora will come up with a playlist to suit your mood and preferences.
18. Spotify [FREE] – Another music service that offers a much larger library of songs than Pandora, but helps less with recommending music you might like.  However, if you do a little more searching or already know a huge number of artists, you can create playlists on Spotify that are perfect for your road trip and then listen to them through the mobile app.
19. Audiobooks [FREE] – Although road trips can be an amazingly fun time, sometimes during your fourth hour of looking at scrubland broken up only by the occasional run-down-80-person-meth-lab town, things can get a bit boring.  Use this app to access a lot of great literature and catch up on your reading through audiobooks, thereby using your endless driving time to help you feel a little classier and smarter.
Record & Share
20. Trip Journal [$2.99] – This app is great for recording your journey through photos & notes to help preserve your memories, and then sharing your trip with friends & family.  Make sure you've fully updated your phone, because it can get glitchy for some users.
21. Everplaces [FREE] – If you take a lot of road trips, sometimes you'll stumble onto a great hidden local place that takes you by surprise.  When you try to find that place again on future trips through the same area, 9 out of 10 times it will have seemingly disappeared into a black hole.  Use the Everplaces app to store any great finds you make on your road trip, whether it's a shop, cute little hotel, or restaurant, to prevent this from ever happening to you again.
Niche Attractions
22. Roadside America [$2.99] – If you miss the 'Route 66' days of road trips when half the fun of going was stopping at offbeat attractions like a deformed elk museum or the world's largest hairball, this is definitely the app for you.  It specializes exclusively in weird, fun little excursions you can go on while on the road.
23. All Trails Hiking & Mountain Biking Trails [FREE] – For the active road tripper, this is a great app you can use to locate the best places en route where you can walk, run, and bike.
24. Abandoned [$2.99] – If you're anything like me and love the thrill of finding and exploring abandoned places on your trip, this is the app you should download immediately.  It will give info on nearby abandoned locations, maybe even whole towns, as well as descriptions, photos, and reviews from people who have visited these places already.
25. Dark Sky Finder [$1.99] – Part of the appeal of road trips is occasionally finding yourself a long way from towns and city lights, and getting that serene middle-of-nowhere feeling.  For amateur astronomers or people simply looking to admire a startling night sky view, use this app to find the best location for star-gazing.  The app gives you a map of light pollution in the area you choose, so you can find the darkest skies possible, and therefore, the best night sky view. Some areas in the Southwest are ranked as the best 'dark skies' in the world, so take advantage of it.
Have you used any of the apps on this list?  Is there another app you absolutely need for your road trips?  Share below!