Get ready, because you're about to be hit by a serious case of wanderlust.
I once read a beautifully apt quote about Japan, the country that exhilarated and stunned me 8 months ago. Now, because my organizational skills make parents and type-A personalities everywhere cry, I have no way of remembering where that quote was or how to find it again. But here is the gist of it:
"Japan is unique, because it will leave you excited, intrigued, exhausted, frustrated, and ultimately, the moment you leave, wishing for more."
Never have I read a truer description of any place in this world. And if that quote sounds familiar to anyone, please let me know where I read it or if I actually did just dream it.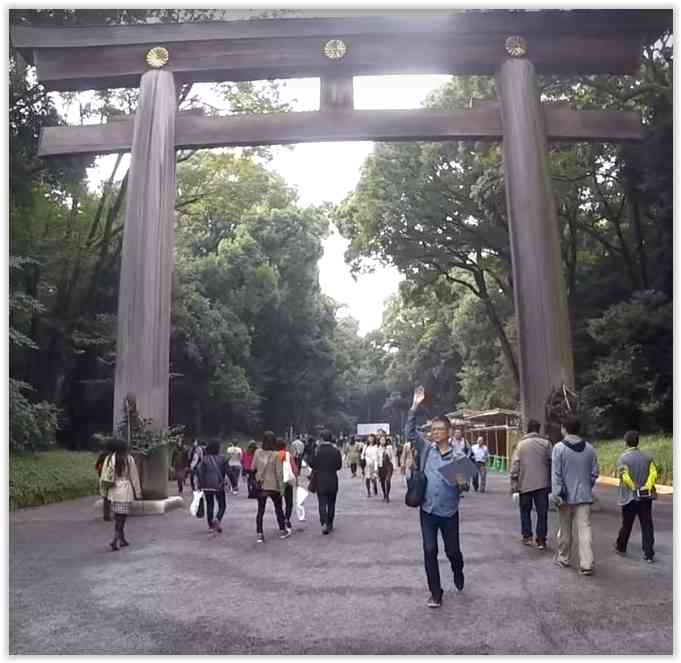 Recently, I found out that one crazy and adventurous traveler had braved the ordered insanity of Tokyo to walk over 100 km through the city in 3 days, and made this incredibly fun video of his adventure – check it out, and let me know when you've decided to book your plane tickets.
And I thought my 12 mile a day average in Tokyo was impressive. Guess I need to go back and beat this record now.
All the video's little moments made me miss the places I had stood in not so long ago – the walkways of the Meiji Shrine, the lanes of a local Lawson's, the streets of downtown Tokyo. I am homesick for a place that is not my home, and this is a feeling I get excruciatingly often. What do you call that? 
So back to the video, who was this brave, callous-footed soul?
Jacob Laukaitis: The Man Behind the Video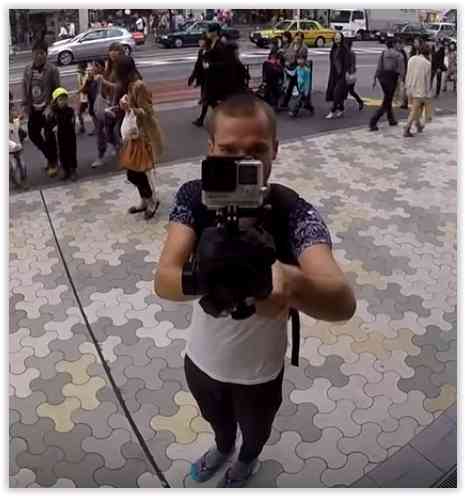 Jacob Laukaitis is a 21-year old digital nomad and the founder of ChameleonJohn.com. His job's flexibility and remote income allow him to spend 9 to 10 months of his year on the road.
I was fascinated by his journey, as I firmly believe walking aimlessly and constantly through every new destination is the best way to come across great spots you would never discover otherwise. Otherwise, what most travelers end up doing is using a cab and/or train to get from one "must go" hotspot to another.
Unfortunately, it's the stuff in between that will really captivate you and make for the best travel memories.
I was curious about Jacob's journey and experiences in Tokyo, so I interviewed him and he was kind enough to answer my questions.
A Walk Through Tokyo
1) What made you decide to go to Japan and how long did you spend there?
To be honest, it was entirely accidental. I had some problems with getting a new passport back in Indonesia, and so I couldn't go to India as planned. The only embassy that I could go to was in Japan, so that's what I did. However, I'm very glad that it turned out this way – I've been in Japan previously and it was one my favorite places on Earth. I spent almost 2 weeks there this time.
2) Why did you decide to make this walking video? Do you usually favor exploring cities by foot?
I simply love walking. Every time I go to a new place I spend hours and hours walking. Since Tokyo is one of my favorite cities in the world, I decided to walk at least 100 kilometers and film it. So that's exactly what I did.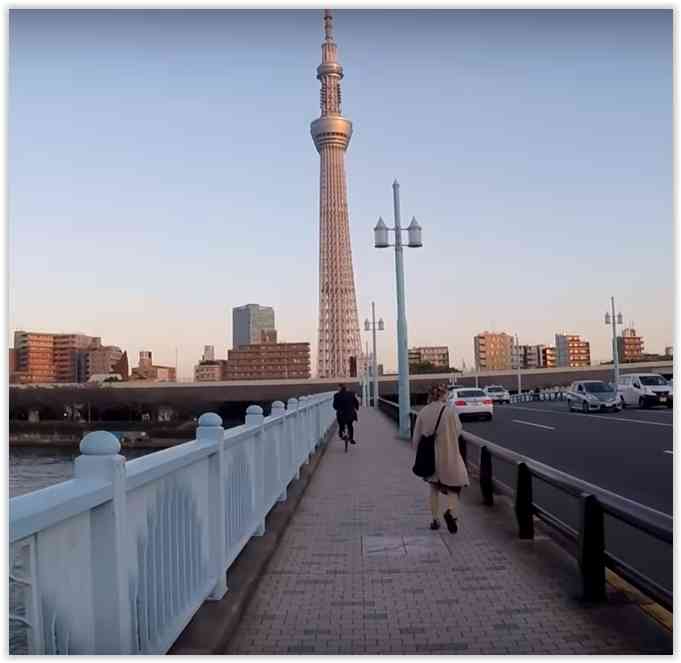 3) Tokyo is a striking place. What was your impression of the city?
I love pretty much everything about Tokyo – from its parks and markets to its housing neighborhoods and temples. It's one of the biggest cities in the world yet it's so peaceful, nice and calm. When you go into one of the parks you feel as if you're somewhere in the country-side, hanging out in a beautiful forest, not in a massive city.
4) What is the biggest challenge you had as a traveler in Tokyo?
One of the biggest challenges I faced was the heavy tripod that's definitely not meant to be traveled with, which made my back hurt quite a bit. Also, 2 of those days I walked with my slippers and the 3rd – with really crappy shoes. So my feet were not too happy with the process and thus I had to use more than a dozen bandage aids. However, all of this is nothing compared to what I've experienced.
Want to learn more about Jacob and how he manages this traveling life? This is how you can do that, according to him:
"If you would like to find more information about me or my trip you can visit my personal website JacobLaukaitis.com and my Instagram profile where I post the best moments from my trips."
What is your favorite city to walk around in?