Looking for an exciting destination to visit in 2018, but tired of browsing the same old places you've seen and heard about a million times?
Destinations like France, Thailand, and Iceland are, of course, incredible – but what about travelers who really want to get off the beaten path? What about adventurous people who long to experience a destination they haven't seen plastered all over Instagram, advertised endlessly in their sidebars, and prominently featured in friends' Facebook pictures dozens of times?
*This post does contain some affiliate links, for which I will earn a small commission (at no extra cost to you, of course)*
For those of you looking for real off the beaten path destinations, I got you. This list is for us.
I asked 38 daring, fun, and extremely well-traveled bloggers (most have been to over 50 countries, some to over 100) to recommend the top underrated destinations they had visited, and why they think travelers should venture there.
This is the list they came up with – the best REALLY off the beaten path travel destinations in the world, divided into countries, islands*, cities, and region (if you want to visit these destinations yourself, you can also use my Airbnb link to get $40 in travel credit).
If you don't have time to read the list now, Pin below and explore these destinations later!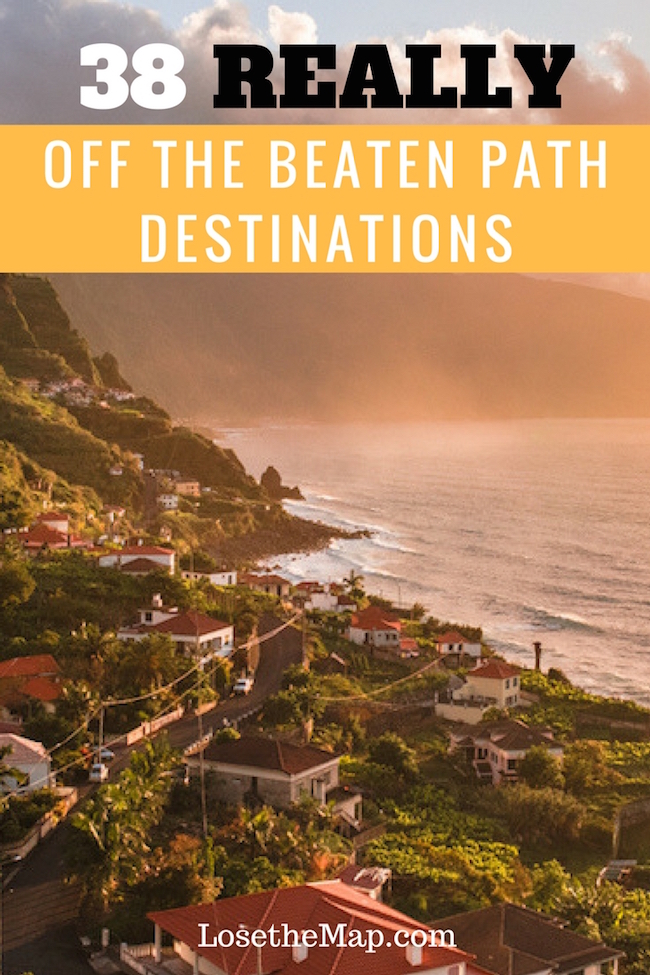 Check out this ultimate blogger collaboration post to discover some off the beaten track destinations you may not know much about, countries that deserve a closer look beyond their capitals, and some islands you may not have even heard about – then go book your stay!
OR, skip to the section you want with the links below.
Best Off the Beaten Path Countries
Best Off the Beaten Path Islands
Best Off the Beaten Path Cities
Best Off the Beaten Path Regions
*I know some of the islands listed are countries as well, but I put any island nations in the "islands" section.

Best Off the Beaten Path Countries
Kyrgyzstan is one of my absolute favorite destinations – so much so that after my first two trips to the country I decided to look for a way to stay long term, and I've stuck around for almost five years now off and on between trips.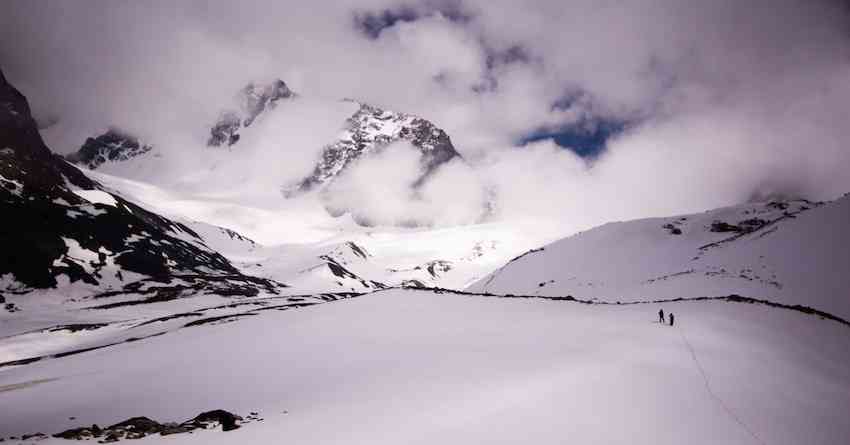 It's a really special intersection of adventure travel and magnificent landscapes – hiking, horseback riding, skiing, and cycling are some of the most popular reasons travelers come to the country – alongside an interesting cultural experience in the traditional nomadic heritage that has existed in Central Asia for thousands of years. Nomads roam the countryside all summer long with their livestock, and there's no better way to wake up in nature than with a warm teapot and a snowy-peak background through the door of a nomad's guest yurt. Kyrgyzstan consistently ranks among the 'Top 10 Destination' lists on popular mass media travel sites, yet somehow the crowds still aren't arriving en masse – it's the perfect time to visit.
The overall impression of everybody that visits Romania is that the country is very underrated and still a hidden gem. So here are just a few reasons why you should go visit Romania now: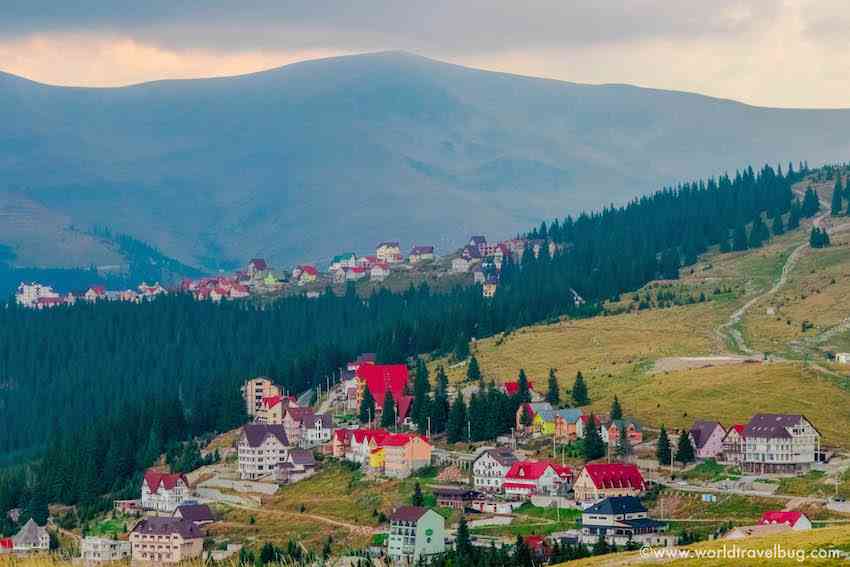 First of all, landscape: Romania has everything: hills, mountains, sea, lots of incredible lakes and rivers….and 2 of the most beautiful roads in the world (Transalpina and Transfagarasan). The people and food – Romanians are real is friendly people and very eager to help and show their country, which they are really proud of, plus, the food- sooo tasty! Romanian cuisine is not necessarily "haute cuisine" type (although it is developing into this zone more and more) but it's delicious. And the best part? Being mostly an agricultural country, most ingredients are organic and they cost next to nothing
In addition, Romania has century old traditions and places, still unspoiled by modernism. Bucharest – the capital city and one of the most fun cities in Europe -has been called the new Berlin (previously it was called "little Paris"). Best of all, it's still cheap compared to other European countries
EAST TIMOR – Miguel from Travelsauro
Not far from world-renowned spots such as Bali, Flores and raralia, little East Timor is probably the least visited destination in all of Southeast Asia.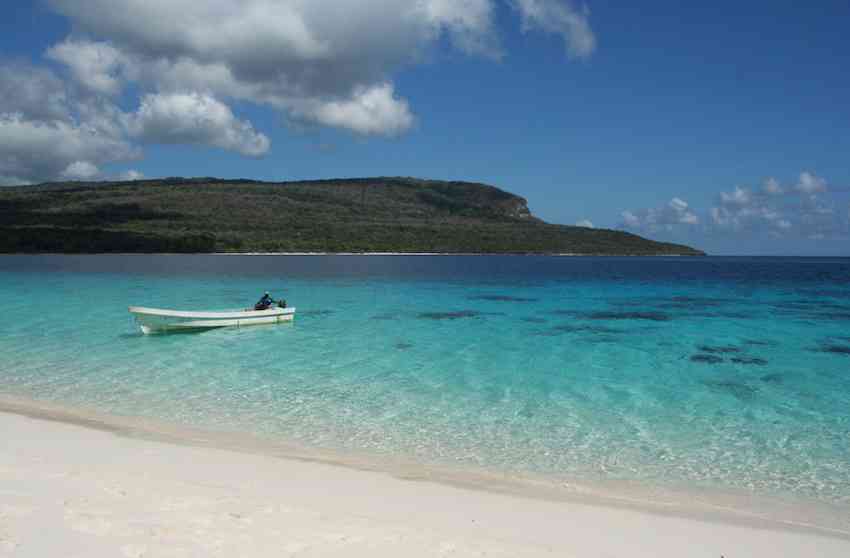 Among the main reasons are the cruel war that hit the country during 27 years of Indonesian invasion and the subsequent political instability. In addition, access to the island has been complicated or expensive for decades, and tourist infrastructure is almost nonexistent. However, the country is safe to visit again and most services and transportation are improving. Now is the best time to visit this little paradise! East Timor offers pristine beaches, rugged mountains, top-class diving, fascinating local markets, and an ancient culture. The local people are happy to see how tourism is growing in the country, and they'll welcome you with the best hospitality, tasty food and lots of smiles.
If you manage to reach the easternmost point of the island, don't miss out on Jaco Island. It's one of the best beaches in the world!
From hitchhiking on tractors and psychedelic trucks and driving over extremely narrow mountain roads built on 1,500 meter-high cliffs, soldiers who voluntarily give you their AK-47 for taking a photo, to striking landscapes and the fact that you can camp in the middle of a paradise completely by yourself, Pakistan is the ultimate adventure.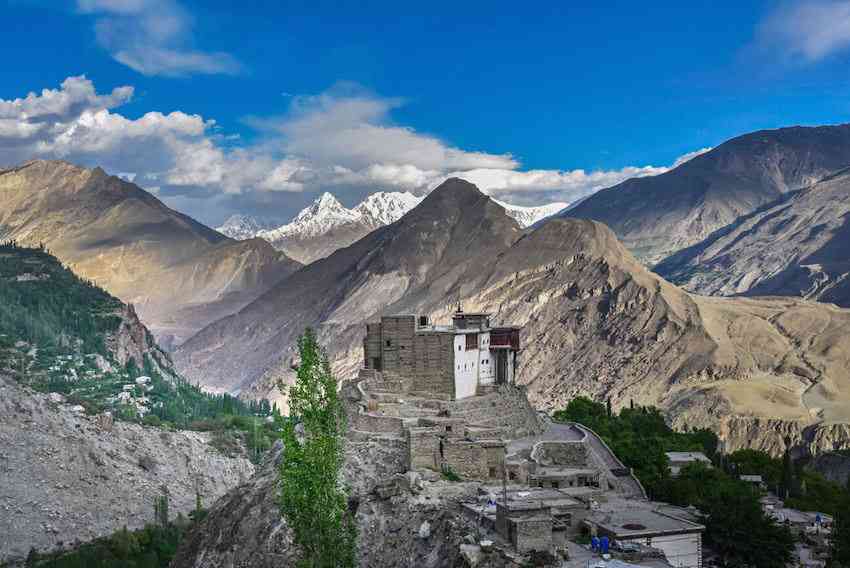 Visiting the country is a deep, personal experience, as here you will also discover the real, world famous Pakistani hospitality, meaning that you will be continuously blessed with tea, food and house invitations several times a day. The land of epic road trips and home of the three highest mountains in the world, including the Himalayas, the Karakoram and the Hindu Kush; Pakistan is the best-in-class example of an off the beaten path destination, not only in Asia but in the entire world.
Amid both the current political climate and the actual freezing climate for much of the year, Russia doesn't tend to land high on many people's bucket lists. But rather than thinking of a frozen tundra, visitors, at least in the summer, can expect vast rolling landscapes, big blue skies, and incredible cuisine.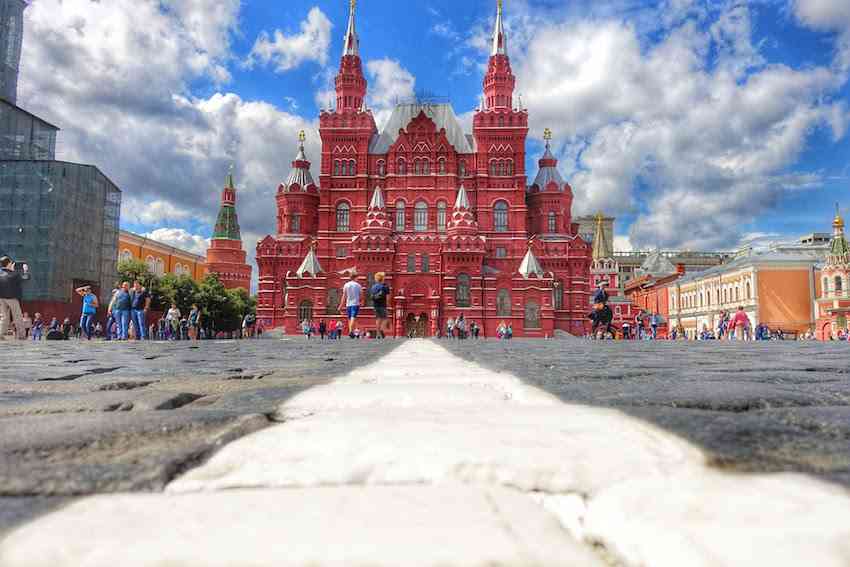 The Trans-Siberian railway is the most famous train ride in the world. With three routes, visitors can cross the entire country, and go on to Mongolia and China, all on the same line. On top of beautiful views, it is an affordable and comfortable means to cross 8 time zones and see both the European and Asian sides of the largest country in the world.
While many might only think of stark, Soviet architecture when thinking of Russia, many would be surprised by the love for the arts in the country. Russia has long been obsessed with dance, from folk to ballet, and lead the world in the latter. Even if you aren't sure if you're a ballet fan, it's hard to argue with a $4 front row seat. And probably most importantly, from borscht to khachapuri to khinkali, Russian cuisine can be as varied as it is delicious, taking influences from Russia's history and its neighbors.
If you are looking for an off the beaten path travel experience, Tajikistan is it. Tajikistan is remote, uncrowded and filled with truly beautiful landscapes – mountains, lakes and rivers. The time to visit is now before the rest of the world discovers this hidden gem!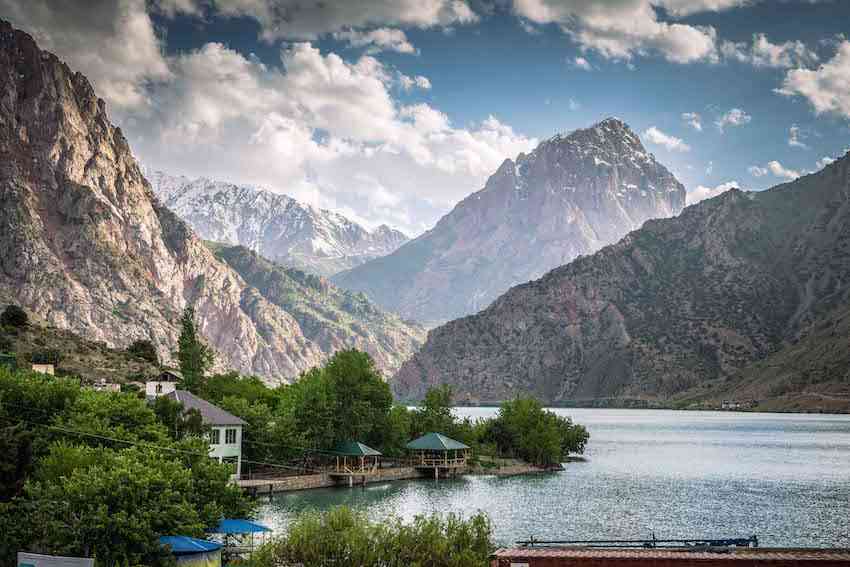 Tajikistan is a predominantly Muslim country and unlike a some of its neighbors (Kyrgyzstan) it is a lot more conservative. Whilst as a female you aren't required to wear a headscarf, it is expected that you dress more conservatively.
For the adventurous, you will be truly rewarded with many hiking and climbing options not far from the capital of Dushanbe. One of my favorite things to do was hike the remote Fann Mountains surrounded by numerous mountainous peaks. The country is so visually stunning you could believe you were anywhere in the world. There are no luxury hotels in Tajikistan and your accommodation options outside of the city will be mostly limited to homestays. Here you will receive a mattress, some blankets and a home cooked meal. It's a great way to really experience all the country has to offer – visit now before tourism changes this wonderful country forever.
There is no need to say that Iran is not the standard travel destination, but why not?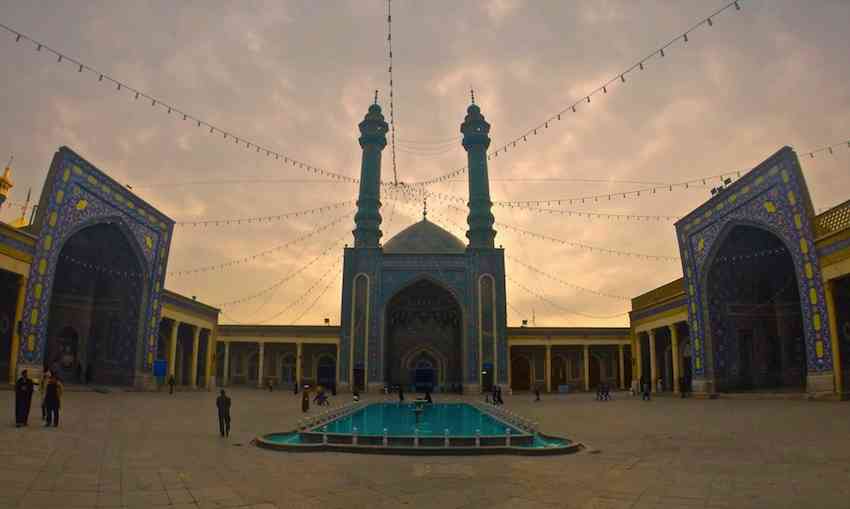 Have you ever heard of any terrorist attacks, or anything suspicious that sounds scary? Just because governments do not agree with each other about some sensitive political issues Iran seems like a no-go, but that is just what the media portrays. Traveling to Iran will blow your mind, not only how utterly beautiful this country is in terms of landscapes, but its amazing Persian history as well. On top of that Iranians are among the most welcoming people to tourists, and they all want to show you the warm hospitality of this lovely country. Traveling to Iran is totally safe and I am sure you will never feel unsafe anywhere. Another great thing is that traveling to Iran won't hurt your wallet as prices for tours, accommodations and food are very cheap.
SURINAME – Nicole from Travel Gal
When I first looked up Suriname the top search result was 'where is Suriname'?  The smallest country in South America has a lot to offer to those willing to get off the beaten path.  Suriname is Earth's greenest country, as 94% of the country is covered in forest.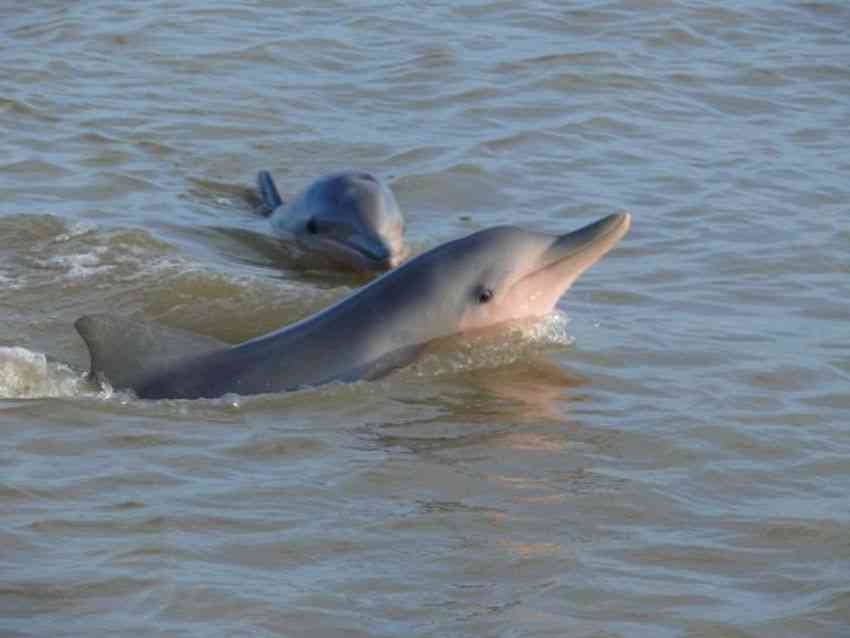 My favorite experience in Suriname was the pink dolphin sunset boat ride and the sea turtle beach tour.  We left the capital of Paramimbo and took a boat down the river to see the pink dolphins.  The dolphins are a light grey colour with pink on their underside and are very colourful and playful to watch.  Next we went to the beach and waited for sunset.  Once it was dark giant leatherback sea turtles come to the beach to lay their eggs.  We watched a 1100 kg leatherback as she laid her eggs and then returned to the Atlantic Ocean – an incredible experience.
From the red sand dunes of Sossusvlei in the Namib Desert to the massive seal colonies of the Skeleton Coast and beyond, Namibia is a country full of adventures.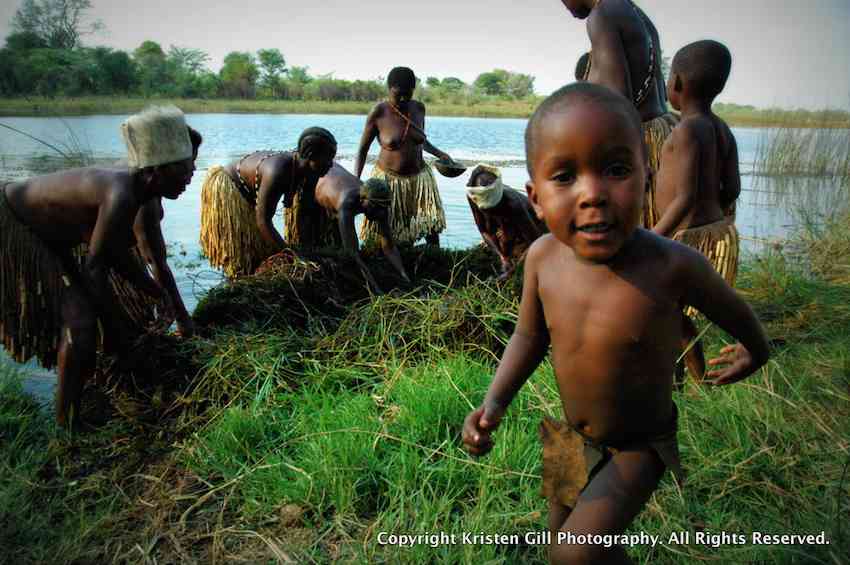 In the Northwest, the Etosha salt pans provide a feeding ground for wild animals of all kinds. On game drives, you can see giraffe, elephants, lions, zebra, and more. The Zambezi region in the East is lush with green vegetation and a Zambezi River full of hippos. You can take the Desert Express Train, one of the world's finest train rides, through vast country open spaces in the middle of the country, with superb sunrises and sunsets. The modern city of Windhoek serves as the capital after Namibia's claimed independence in 1990, and has art museums, beautiful parks, and great shopping. In the town of Swakopmund, you can take dune buggies into the desert or try your hand at sandboarding. Walvis Bay provides a popular place for surfing, kiteboarding, and sportfishing.  It's also a birder's paradise.
My favorite experience was learning from the indigenous Mawfe tribe about their local culture. They taught us how to survive on local bushes and plants, and how to fish to feed the tribe. It was a beautiful cultural exchange!
ARMENIA – Sarah & Nigel from A Social Nomad
The main reason that most people have heard of Armenia is, sadly, because that's where the Kardashian family hails from.  This ex-Soviet bloc country is sandwiched between Turkey, Iran, Azerbaijan and Georgia and I think it's one of Europe's best-kept secrets.  It's not easy to get to, but, once you get there, it's a glorious country of lakes, high mountain passes, dark history, and a bright future.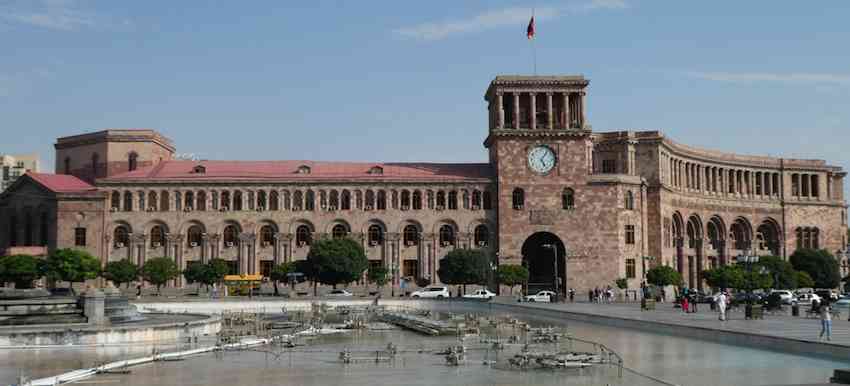 Here you'll find beautiful churches and crumbling monasteries, endless mountain vistas and unbelievably tasty apricots.  You'll find the world's best brandy (it was Sir Winston Churchill's favorite too) and amazing wine. The capital city of Yerevan hosts a somber memorial to those who died in the Armenian genocide alongside a vibrant café culture and nightlife.   There are mountain ranges, UNESCO world heritage monasteries in out of the way valleys and stunning Lake Sevan.  Combined with, my favorite, the preserved and renovated old caravanserai of the Silk Road, Armenia truly is a delight waiting to be discovered.
What usually comes to mind when the country of Rwanda is mentioned is genocide.  A few people may be aware of the wonderful opportunity to see gorillas in the north of the country, but for most of us this country represents one of the worst human tragedies in modern memory.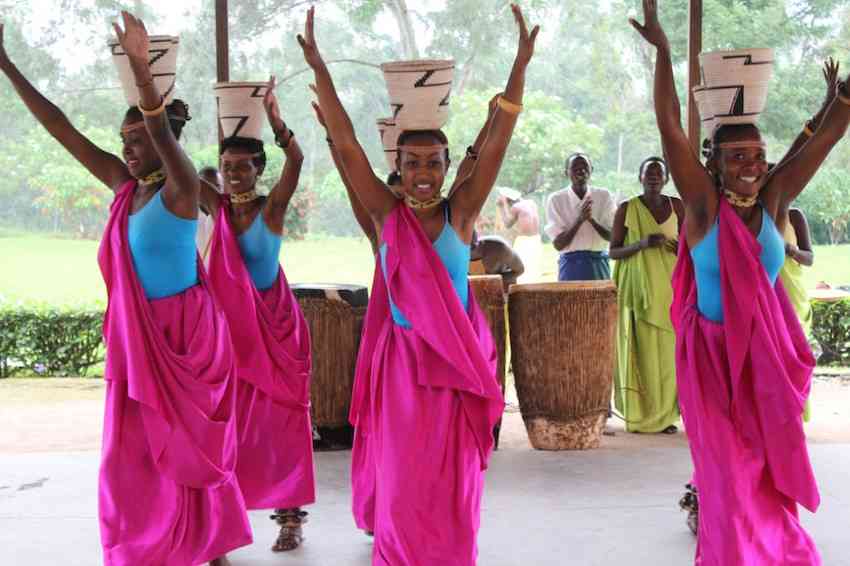 It's been almost two decades since the end of the genocide and this small African nation has worked very hard to recover and now boasts some of the most progressive social policies in the developing world.  It is also the safest country on the continent.
Most people fly into the capital, Kigali, so I recommend spending a few days here.  Some sites to see include the Kigali Genocide Memorial, Hotel Rwanda (Hotel des Mille Collines) and local artisan markets.  Then venture out to one of the three national parks; Volcanoes, Akagera and Nyungwe Forest.  Depending on the park you choose the wildlife may include could include gorillas, golden monkeys, chimpanzees, giraffes, and elephants. I hope to return next year and continue to explore this small, fascinating country.
LEBANON – Craig Russell from No Real Plan
Lebanon is an off the beaten path explosion of various cultures, religions and breathtaking scenery. You can be on a beach in Beirut in perfect weather, and less than 90 minutes later, skiing in the mountains. It also has amazing food, along with some of the friendliest locals I have ever met, and a country that can be driven from top to bottom in less than a day.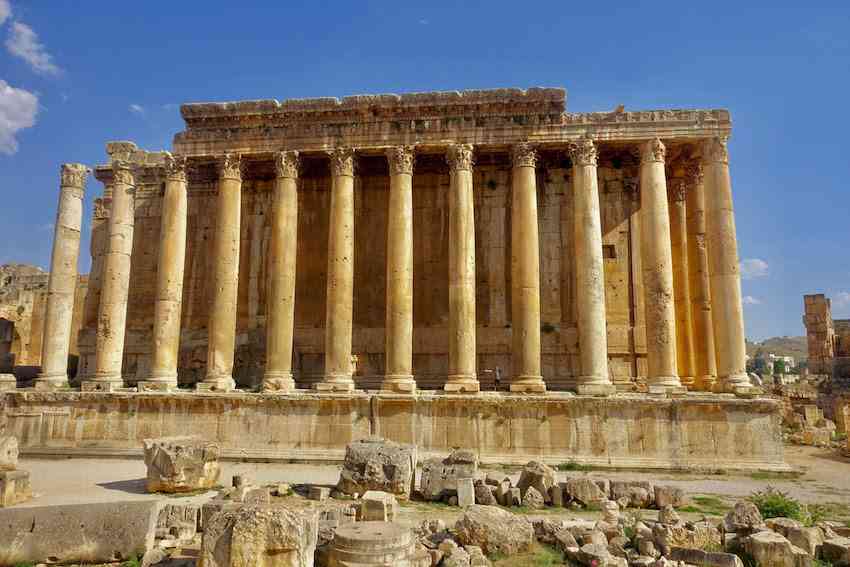 Baalbek was a particular stand out for me in Lebanon. Driving from Beirut to Baalbek takes you through the stunning Beqaa Valley, and from here you can see the Syrian border. However, when you arrive at the Roman ruins in Baalbek, you soon forget how close you are to Syria, and just marvel at the amazing architecture and size of the ruins. You are free to walk around and explore at your own pace, and the place just gets more mind-blowing with every step you take. After a few weeks I realised this was true for the whole country; the more I explored, the more I fell in love with Lebanon. It is a place I'd go back to again in a heartbeat and can't believe what an underrated destination it is.
You look at the map, you see India, Myanmar, Bhutan, but you miss Bangladesh. That's because most people overlook it and don't consider Bangladesh as a must-see, but it's actually home to the world's largest coastal mangrove forest and the world's longest uninterrupted beach, and a place where you will find extremely warm and kind people.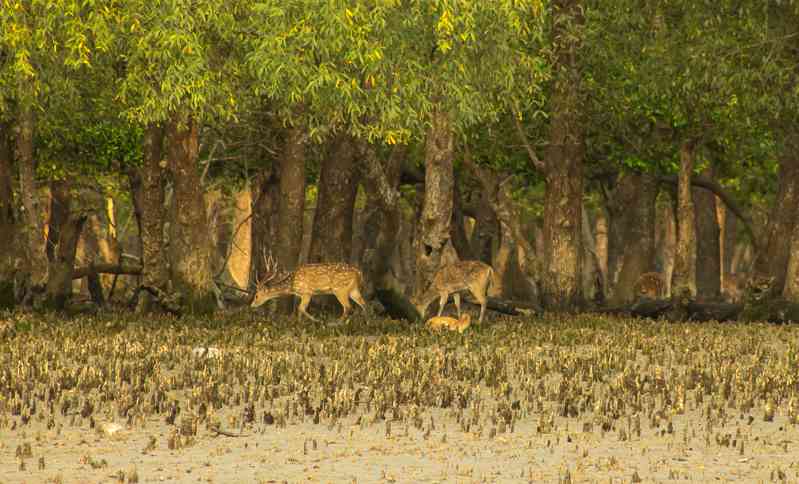 The two weeks spent there surely made us want to return. Our favorite experience there was our cruise in the Sundarbans. The Sundarbans is a UNESCO World Heritage Site and considered to be the world's largest coastal mangrove forest. It has majestic Bengal tigers, as well as other impressive wildlife. Although it is difficult to spot the tiger in the Sundarbans, you can get as lucky as we were and spot the Chital deer or the Gangetic dolphin. We also got to see a King Cobra swimming right in front of our boat.
So next time you plan a trip, try considering Bangladesh. It's an off the beaten path destination that could actually offer you an incredible experience.
BOTSWANA – Alya & Campbell from Stingy Nomads
Botswana is a country not many people think of visiting, maybe overshadowed by its famous neighbors; South Africa, Victoria Falls, Zambia/Zimbabwe. For an inexperienced African traveler it may seem that there are no major sights in Botswana, but it's not true. The country offers great wildlife experiences, many off the beaten path destinations, and it's relatively easy to travel on your own in terms of safety and infrastructure.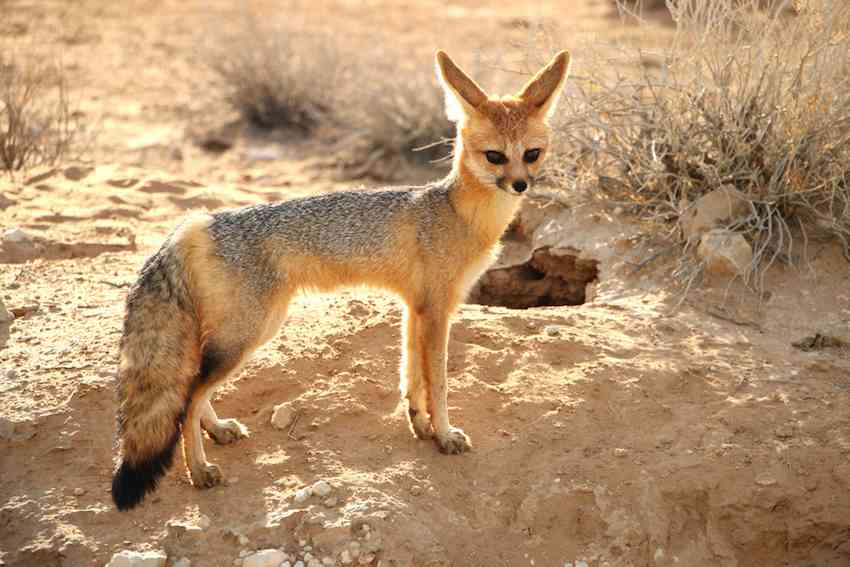 Botswana has great National parks where you can do self-drive safaris and watch African animals in their natural habitats – lions, elephants, giraffes, hippos, leopards, cheetahs, buffaloes, zebras, foxes, meerkats and more. The landscape and climate vary from wetlands in the North (Okavango Delta) to arid desert-like areas in the South (Kalahari). The best parks for a safari drive in Botswana are Kgalagadi Transfrontier park, Chobe National park, Makgadikgadi Pan and Moremi Game Reserve and Central Kalahari Game Reserve. You can also do a boat trip on Okavango Delta where you can spot many hippos, Nile crocodile, African buffalo and many water birds.
ETHIOPIA – Nellie Huang from Wild Junket
For decades, Ethiopia was practically synonymous with famine and drought. If you'd seen pictures of Ethiopia from the 1970s to 1980s, you would know the the extent of damage famine had on the country. Thankfully, Ethiopia has since recovered from the disaster.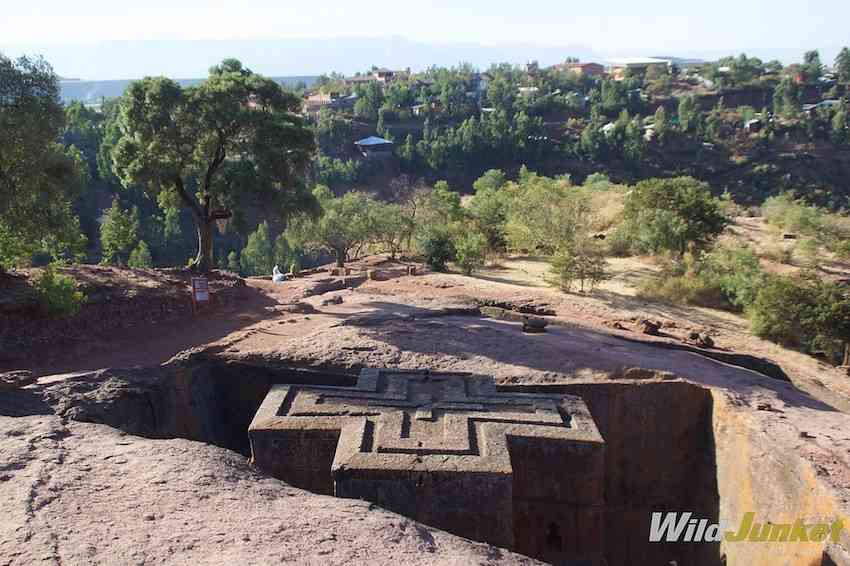 On my recent trip there, Ethiopia surprised me on so many levels. For one, Ethiopia is truly unique — culturally, historically and scenically. I've traveled to 20 countries in Africa and can safely say this country is unlike any other on the continent. Ethiopia is the only country in Africa to have successfully fought off colonization and thus the country has retained a strong sense of identity and traditions.
My favorite sight in Ethiopia has to be the rock churches of Lalibela. This UNESCO World Heritage Site is the most visited site in Ethiopia, for good reasons. The 13 rock-hewn churches built in the 12th century are truly impressive and still used on a daily basis by devout pilgrims. Rise early and visit at dawn to see pilgrims and priests pray and chant in a hypnotizing and spiritual setting.
Best Off the Beaten Path Islands
LITTLE CORN ISLAND – Allison from Eternal Arrival
Little Corn Island is a small island off the coast of Nicaragua in the Caribbean Sea. Not well known, this tiny island of only 2,000 people is home to lush jungle, a handful of hotels and eco resorts, and some of the most beautifully colored turquoise seas you've ever seen.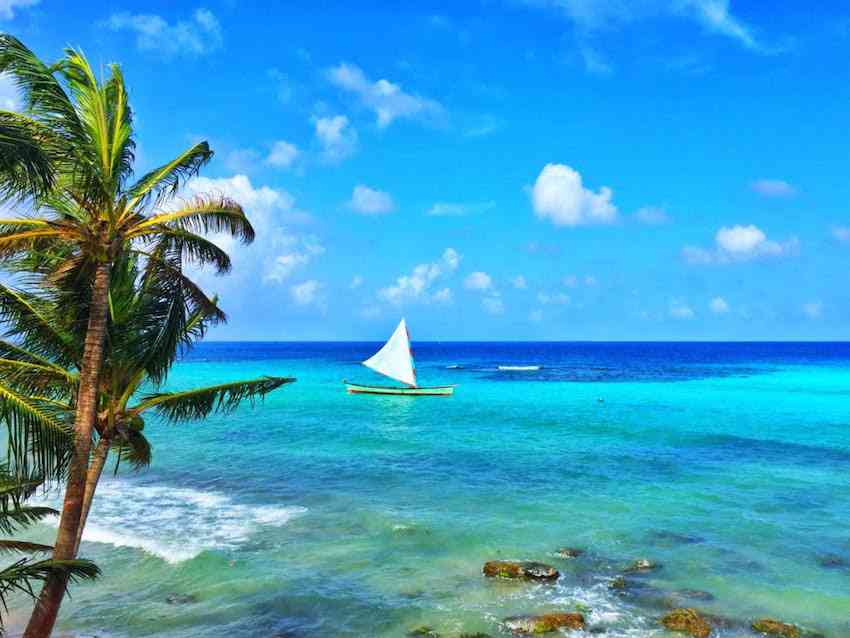 But even better than what's on the island is what's in the reefs surrounding it. Little Corn has some of the best diving, with remarkably intact coral reefs teeming with marine life. Reef sharks, parrotfish, trunkfish, pufferfish, and spotted eagle rays call the reefs around this island home and are easily spotted in these beautifully clear waters. Aside from diving, there's also plenty to do on the island, include yoga, stand-up paddle boarding, kayaking, swimming, and eating the most delicious and cheap lobster of your life.
Situated 360 miles Northwest from Morocco or 600 miles Southwest from Lisbon (depending on your world view), Madeira combines characteristics of both continents; the luxury of a year-round subtropical climate with a 600-year-old Portuguese culture.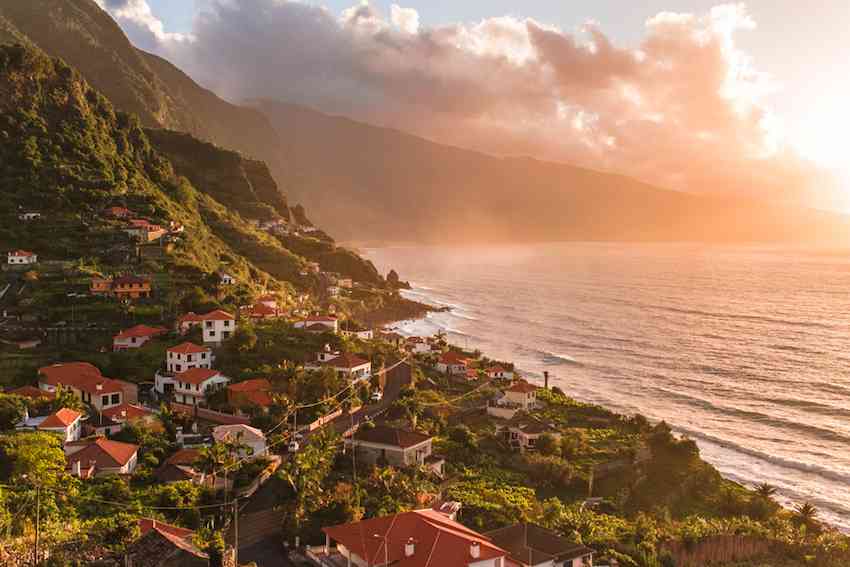 Once arriving and then departing the island of Madeira, it's an island that will be difficult to ever forget. Upon first view of Madeira, we were blown away by the jewel-toned waves crashing against fauna-covered cliffs, and golden sun rays cascading across the red clay roofs of pastel colored homes. We spent our first half day on a food tour with Madeira Exquisite Food on Foot Tours. The lovely Jacqueline filled our bellies with incredible Madeiran fare and our minds with a rich array of historical tidbits about the island. It was the perfect beginning to our five-day stay. We encountered the best island views at Ponta Delgada on the northeast side of the island. It's best to rent a car and drive around the island's viewpoints to explore at your own pace. 
Favorite activity: Taking a 4×4 jeep safari with Green Devil Safaris to explore Funchal through the mountains of Paul da Serra towards Porto Moniz in the northwest.
Nicknamed "The Nature Isle", Dominica doesn't disappoint. While this often overlooked island does have beautiful beaches, the opportunities for adventure are the real reason to visit.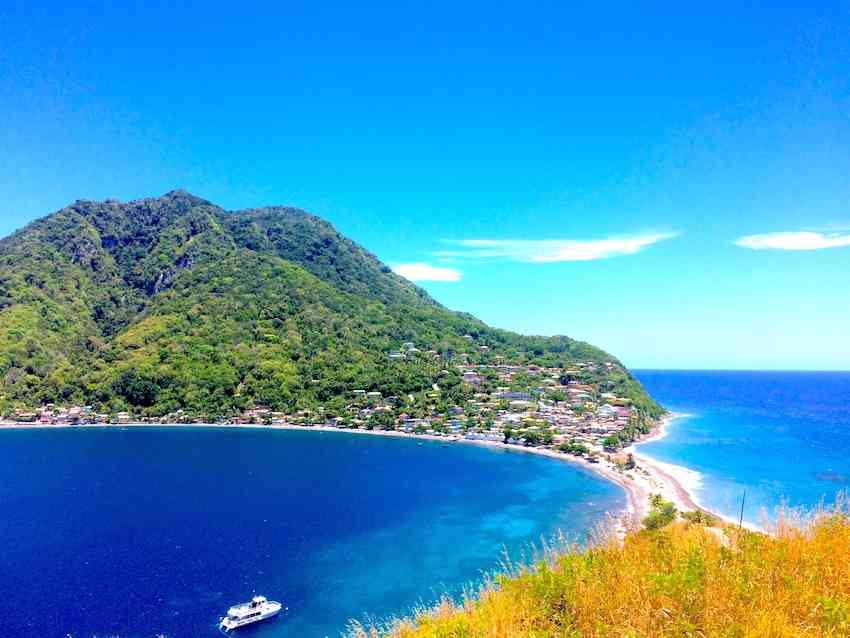 Visitors can go canyoning, ziplining, river tubing, or kayaking. Dominica is home to 300 miles of fantastic hiking trails and world class diving. Arguably the best way to see the island is to complete all 14 sections of the Waitukubuli Trail. Covering 115 miles running the length of the island, it takes you through local communities, native territory, farm, coast and forest. Hike the entire length or pick the sections that interest you.
Underwater, Dominica is just as exciting. With volcanic activity, marine reserves and a resident l of sperm whales, there is always something new to see. We loved the full day hike to Boiling Lake, the second largest in the world, but our favorite was Wavine Cyrique. This short but challenging trail requires scaling a Cliffside using a series of ropes and ladders to reach a small black sand beach with a waterfall emerging from the cliff and falling straight into the ocean. Dominica was undoubtedly one of our favorite Caribbean islands and we're sure you'll love it too.
I barely knew anything about Comoros before planning a trip there – I pretty much only knew that the tiny African country lies next to Madagascar. And after spending ten days there, I sort of can't believe it's not more well-known!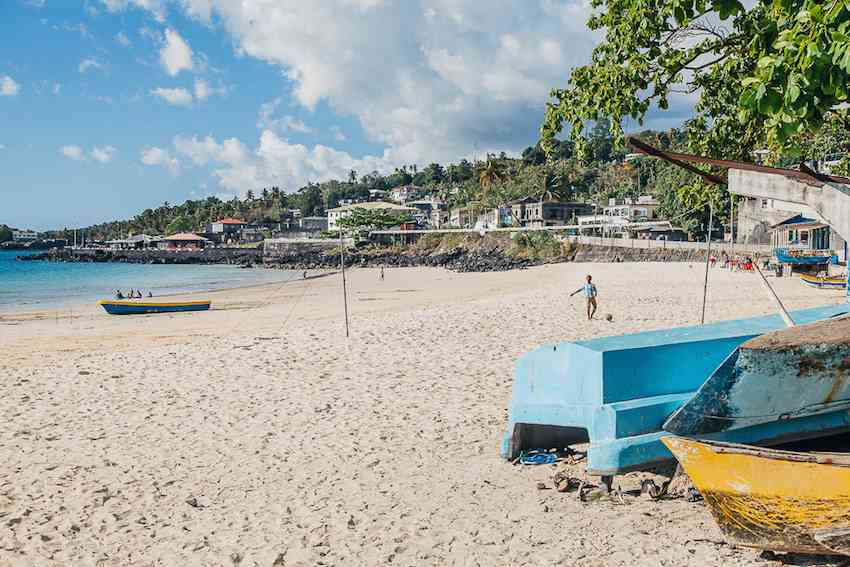 The country consists of three main islands, all with loads of gorgeous, white sand beaches. My favorite place on Comoros was the island of Moheli, which has beautiful scenery and so many fun activities. If you drive away from the larger towns you can easily find a beach all to yourself. Some of the hotels organize activities like swimming with humpback whales (you keep a good distance from them, so as not to disturb them), snorkeling, and watching sea turtles laying their eggs at night. But aside from being a beach paradise, Comoros is also home to some of the friendliest, most laidback people I've ever met. Seriously, I'd highly recommend a trip here just to hang out with the people. 
One of the best surprises of 2017 was visiting Jersey, Channel Islands, a tiny island located between Britain and France.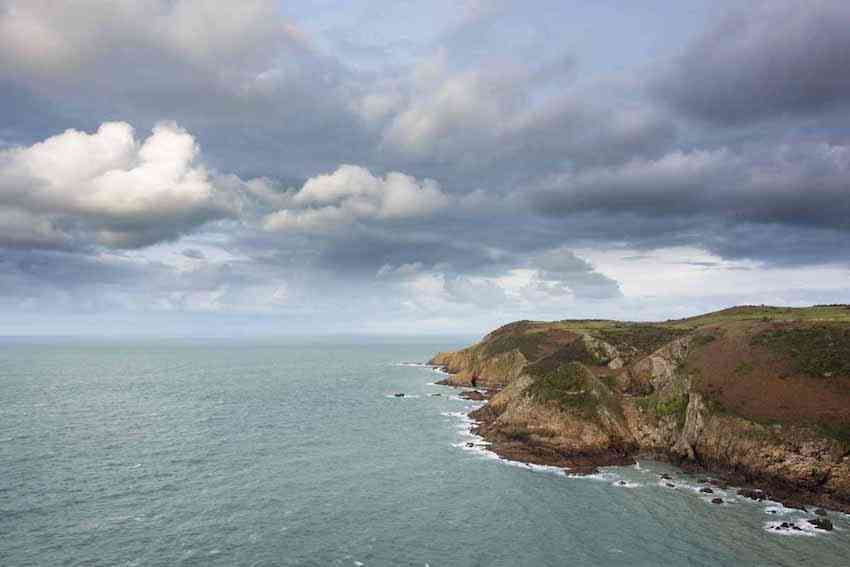 Despite being only 15 miles long and 9 miles wide, Jersey manages to pack in an incredible variety of things to do, including castles, hiking trails, beaches and many war-related sights – for example, I was unaware that Jersey was occupied by the Germans for the entire duration of World War II. There's even a conservation-based zoo in Jersey, created by the great naturalist Gerald Durrell. My favourite sight in Jersey were the North Coast cliff paths – following them all makes for a great day out, as the entire path length is about 20 km. Jersey also has a great bus service so there's no need to worry about how to get back to your car. We visited Jersey in November but we'd love to return in spring or summer to experience the island in a different season!
Most people don't even know Iran has islands, let alone actually visit them. But this is what makes visiting the islands of the Persian Gulf such a unique, off the beaten path experience. The islands are reachable by a short ferry trip from the mainland and range from the bustling port city of Qeshm to the tiny geological wonderland of Hormuz.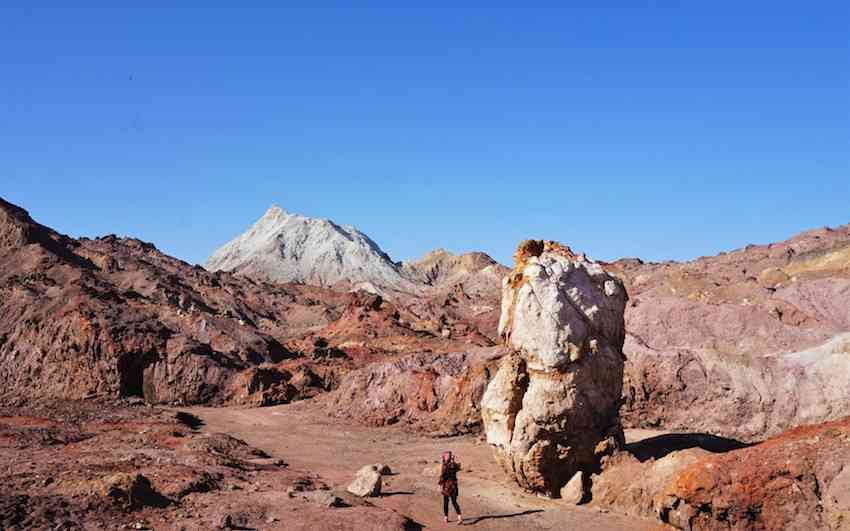 The islands are warm year-round but winter is actually the best time to visit as in summer the temperatures can get to 50°C! The Iranian islands offer secluded beaches to relax or camp on, rock formations to climb on and all kinds of caves to explore. There are a few guesthouses available to stay at and most cook amazing local food and offer advice or tours for seeing the islands. Make sure to see the longest salt cave in the world, the amazing Chahkooh Canyon on Qeshm, and the rainbow sands of Hormuz Island.
Sardinia may well be the most underrated island in the world. Most people outside Europe and the Mediterranean basin hardly know where it is.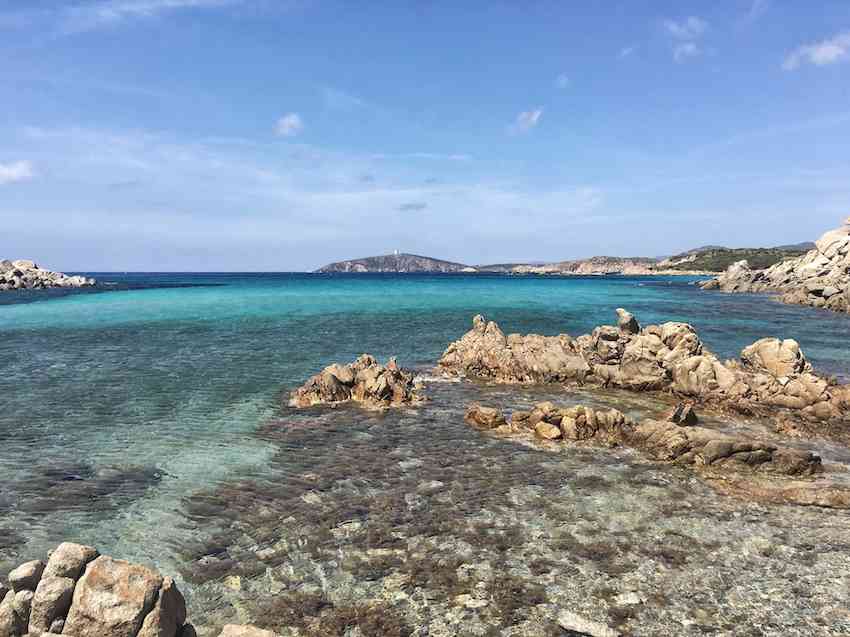 Part of Italy yet completely different from it, Sardinia is the second biggest island in the Mediterranean and located right at its heart. It's an incredible place to visit in any season. Visiting in the summer months means being able to enjoy the stunning beaches of Sardinia. Yet, Sardinia also has beautiful villages and cities; unique archaeological sites; great hiking trails, nature and mountains; delicious wine and food; interesting festivals and music festivals (look for jazz festivals such as Time in Jazz) and cultural events such as Sartiglia, taking place in Oristano each February, and other carnivals around the island, as well as Sant'Efisio in Cagliari on 1 May.
One of the best things to do in Sardinia is go on a road trip – preferably by motorbike. The windy roads offer some incredible, scenic views of mountains, villages and the amazing coastline.
The Faroe Islands are such an underrated and off the beaten path destination that I definitely think that they won't stay a secret for much longer.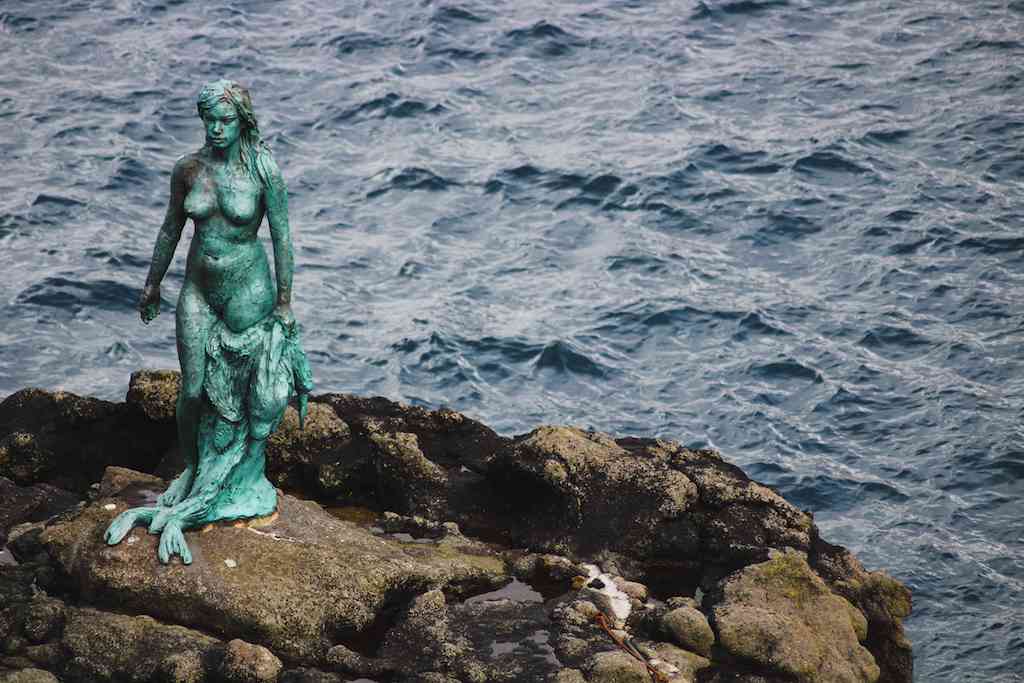 The Faroes are made up of 18 off the beaten path rugged and extreme islands – perfect for adventurers and those that love stunning and dramatic scenery.  My favorite thing to do in the islands is to go hiking.  There are so many awesome hikes throughout the islands and every single one offers some of the world's most beautiful views.  The island of Kalsoy is renowned for its lighthouse perched high up on a sea cliff.  While I was unable to complete this hike due to my fear of heights, I am determined to get back one day to see this lighthouse with my own eyes!
When one of my friends invited me to the Azores Islands with her last Spring, I couldn't say no. First of all, they're a part of Portugal, one of my favorite European countries, so I knew I would love them. But I had no idea how much.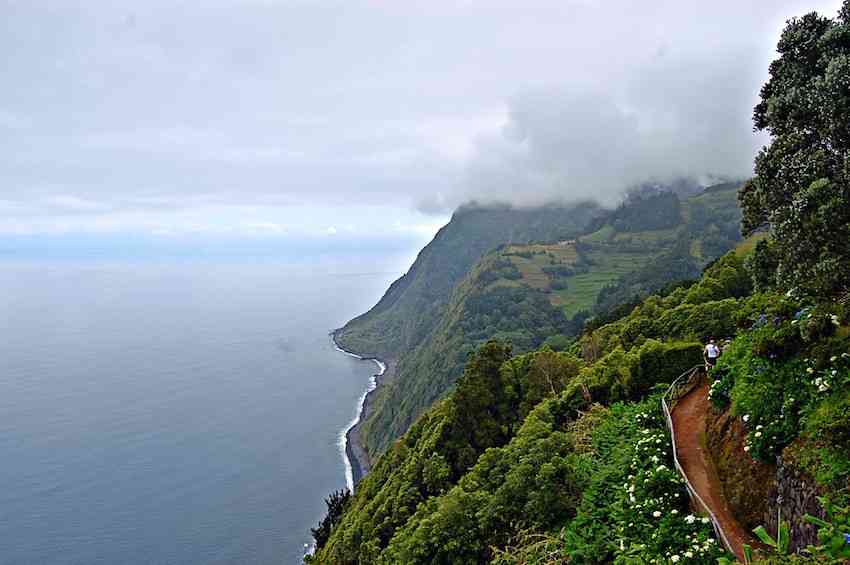 We spent five days on the island of Sao Miguel. The best way to really see and explore the entire island is renting a car. We drove all over the island hiking and enjoying some of their natural hot springs. It was also a very affordable vacation since Portugal is very cheap. My favorite part was the Gorreana Tea Plantation. It's the only tea plantation in all of Europe! You can get green tea mint ice cream there for just 1 euro! Read all about everything I saw and did here.
Christmas Island
is an Australian external territory that is actually much closer to Indonesia than it is to Australia and so benefits from a year-round tropical climate. The island is most famous for it's endemic
Christmas
Island
Red Crab – estimated to total more than 50 million, whose annual migration and spawning has been called one of the most spectacular in the world by David Attenborough. But the
Island
has so much more to offer.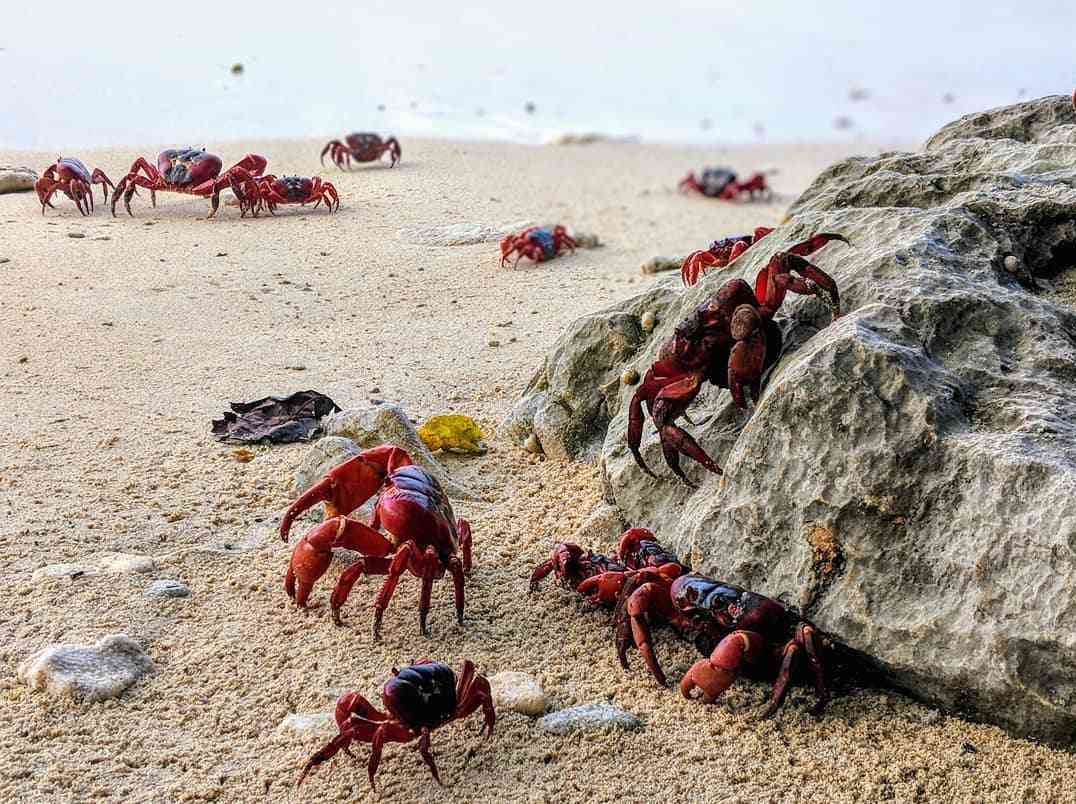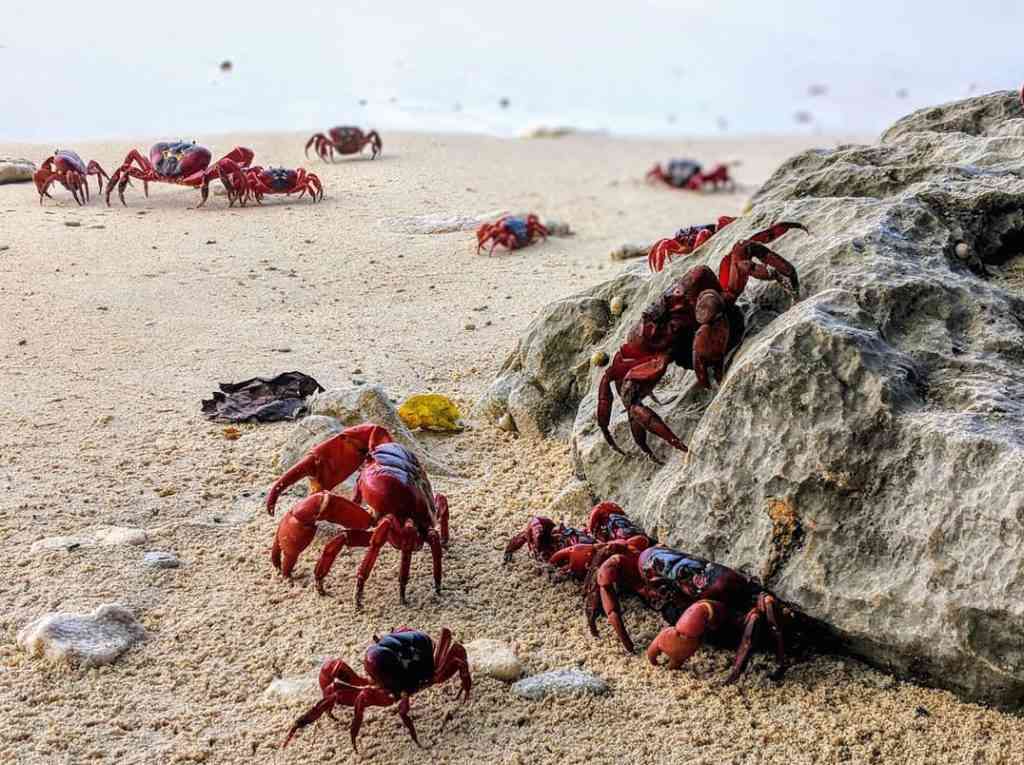 Covered in 65% National Park, there are several crab and bird species that can only be found on Christmas Island such as the Golden Bosun, Frigate Bird and Robber Crabs, and with 80km of coastline you can see dolphins and sharks year round plus whale sharks and manta rays at various times of the year. There are also hikes, walks, caves, beaches, and grottos to explore that are enough to keep any adventurer happy. Christmas Island receives only a limited number of tourists each year and it is definitely one of the most off the beaten path destinations that I have ever visited.
Best Off the Beaten Path Cities
SARAJEVO, Bosnia & Herzegovina – Gemma from Two Scots Abroad
Bosnia and Herzegovina was put on the map during the 90s, but for all  the wrong reasons – war, death and destruction. Fast forward to 2018 and you will find the capital, Sarajevo, bustling with friendly and funny locals (they are renowned for their dark humour), sipping sour coffee with a cigarette in hand.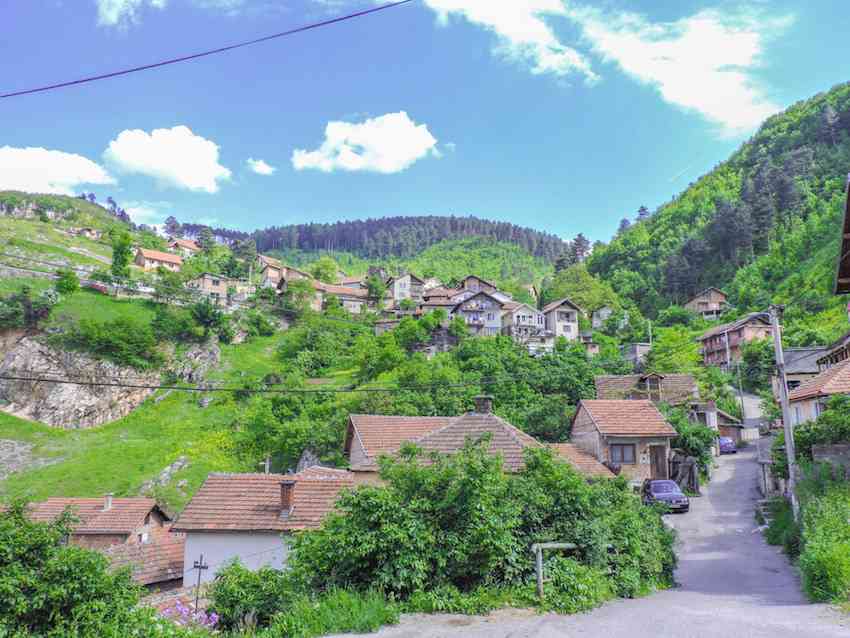 Once you get over the lack of smoking ban (wake up and join the rest of Europe!) you will see that this city is really something special. History and culture fans will enjoy the walking tours, museums and a trip to the Tunnel of Hope which connected citizens with medical care and soldiers with ammunition. Sarajevo is surrounded by mountains making it a great city for hikin. The coolest part about the Mount Trebevic hike? There's an abandoned bobsleigh track at the top! Just one of the many cool activities in Sarajevo.
If you're looking for an underrated destination in Spain, Valencia is the place to go! Three hours south of Barcelona, it is a beautiful and intriguing city. The birthplace of Paella, it's the perfect place to visit if you want to sample some authentic food and learn more about its origins!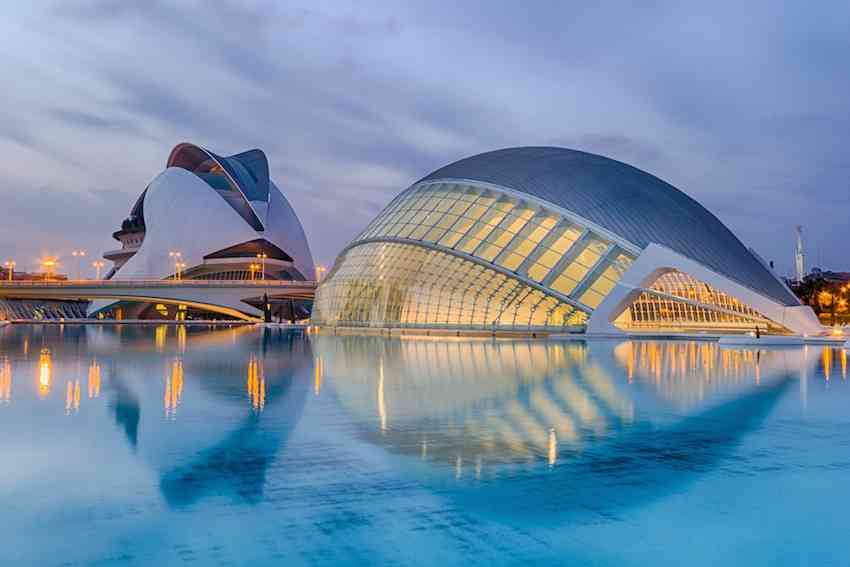 Valencia is off the beaten path and yet has some of the best sights in Spain. The City of Arts and Sciences is a must visit – the futuristic architecture is beautiful and stands out amongst the older buildings. The beach in Valencia is gigantic and definitely worth a visit if you're there during warm weather. There's nothing better than relaxing in the sun in Spain! Exploring the ancient buildings of Valencia, like the castle and cathedral is also a must. Valencia may not be the first place you think of when you travel to Spain, but it's somewhere you should definitely include on your list!
Charming Nida is a picturesque fishing village on the Curonian Spit, a narrow sand dune peninsula on Lithuania's Baltic coast. Nida's tranquility and spectacular natural beauty have long made it an off the beaten path magnet for artists and writers.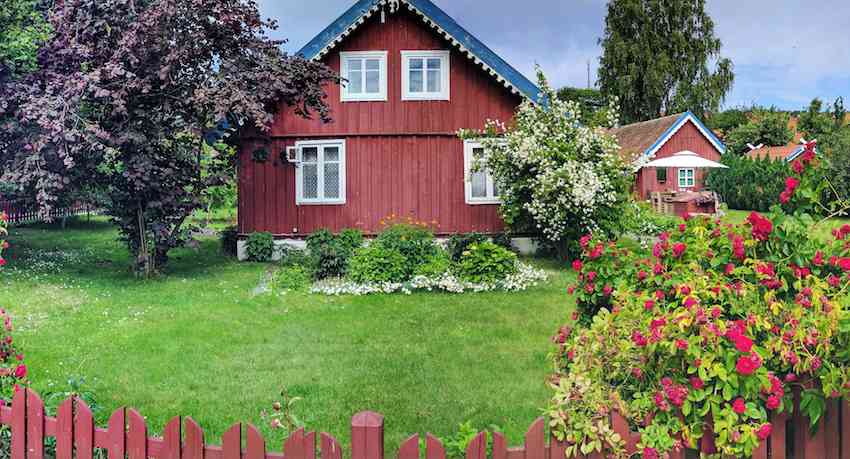 Wander the quaint streets and then head out to explore its magnificent moving sand dunes, the tallest in Europe. Visit German novelist Thomas Mann's summer house to admire its famous view. Lithuania was the last European country to be Christianized, and many pagan traditions persist; don't miss the fascinating pagan burial markers called krikštai in Nida's old graveyard. The Curonian Spit's flat paths are ideal for cycling; try a day trip to the lovely nearby village of Juodkrantė. Once there, check out the whimsical Hill of Witches, an atmospheric forest park alive with fantastical wooden carvings of devils, witches, and other beings from Lithuanian folklore.
The West Wales seaside resort of Tenby is well-known to generations of Welsh and English visitors, but it's still an underrated destination internationally – as is much of Wales.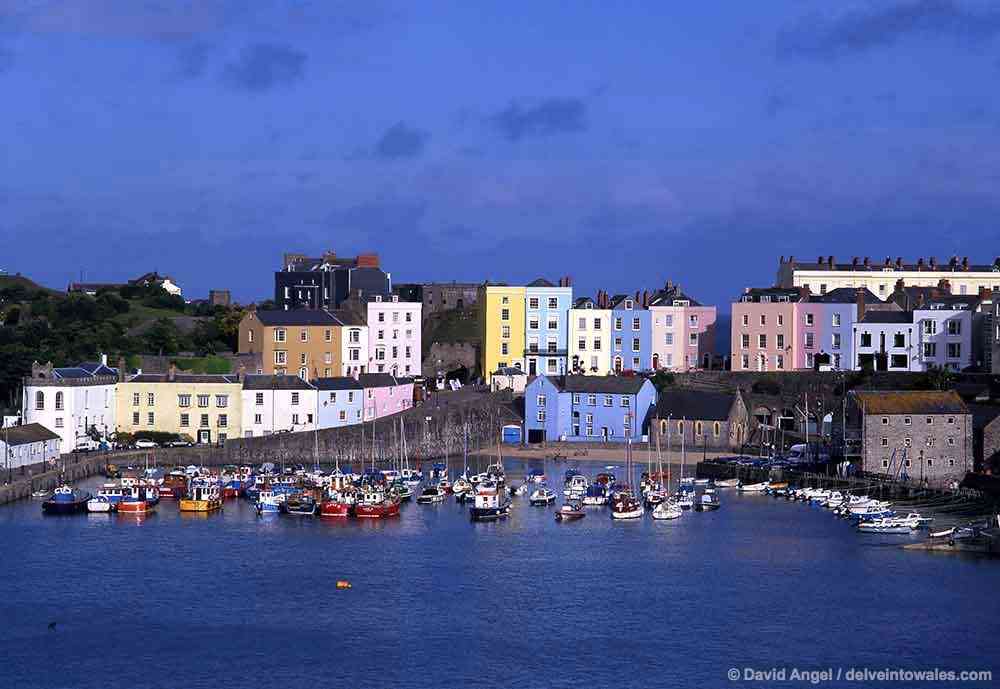 Tenby is a small town on the Pembrokeshire coast, with four beaches around the town, and one of the most beautiful harbors in Europe, with pastel-colored Georgian houses overlooking the boats and beach below. The beaches are gorgeous, especially North Beach and Castle Beach, the latter with views to the fort on St Catherine's Island and beyond to the holy island of Caldey, a great place to spot marine wildlife and seabirds.

Much of Tenby's layout is still medieval, and the tiny narrow streets hold many wonderful discoveries, including amazing places to eat and drink, such as the Plantagenet House restaurant, located in an evocative medieval building overlooking the Harbour.

Košice is the second largest city in Slovakia, a 5-hour train ride away from the capital Bratislava. Famous for its historic downtown and fierce "local-patriotism," the city is also known as the Windy Town, due to frequent, strong north-south winds.

The main attraction—and Košice's crown jewel and unofficial symbol—is St. Elizabeth Cathedral, often described as Europe's easternmost Gothic cathedral. It was completed in 1508, is dedicated to a Hungarian saint, and boasts several unique features. The church's most popular legend holds that somewhere in the walls there is a hollow building stone, which, if removed, would cause the cathedral to collapse. Best times to visit are outside of mass and on sunny days, when a climb up Sigismund Tower rewards the visitor with a 360-degree view of the historic Košice downtown and surrounding areas.

Bristol is often overlooked for cities such as London and Edinburgh when people visit the UK, but this southwest off the beaten path city has so much to offer.

It has a vast marina history from Pirates to famous ships, and my favorite attraction is the SS Great Britain. She was the first iron vessel to cross the Atlantic and has been restored back in the city where the ship was designed by Isambard Brunel. The SS Great Britain is now the most popular museum attraction in Bristol and has different activities happening throughout the year from the haunted ship at Halloween to Christmas Carols in the festive period. I never tire of visiting.
BADEN BADEN, Germany – Wendy from World Wide Wendy
I must admit I was never really a fan of Germany. But last summer we took a roadtrip and stayed for 2 days in the charming town of Baden-Baden, and it made me change my mind.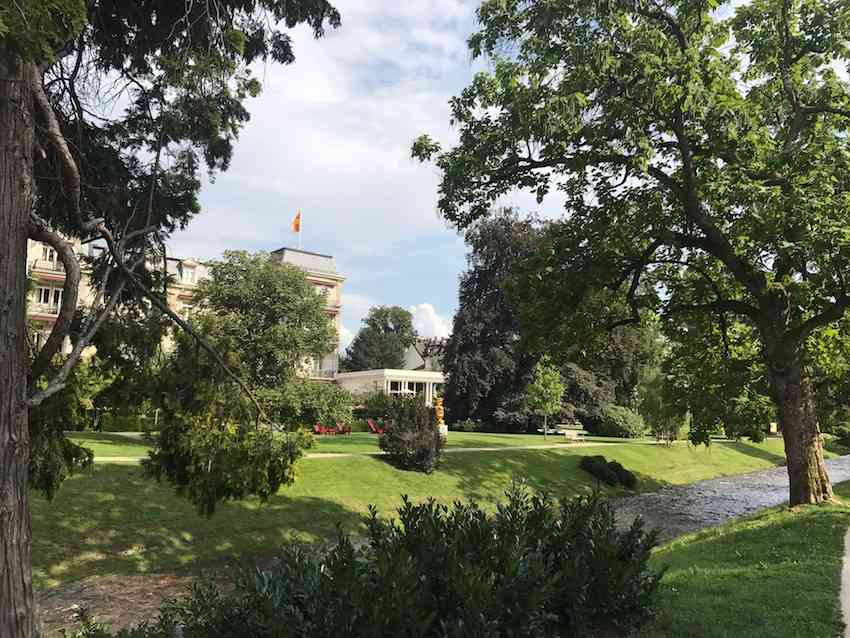 Baden-Baden is a cosy little town, not that far from Stuttgard.  Many historic buildings are now used as hotels and the town breathes history. We stayed in Brenners Park Hotel & Spa, one of the Leading Hotels of the World. It's nested on the banks of a small river along the Lichtentaler Allee – a perfect romantic hideaway.
I can't pick just one favorite activity, so here are my top three:
Baden-Baden is famous for its historical Roman bathhouse, Friedrichsbad. When you are in Baden-Baden, you really have to spend a few hours over here.
Baden-Baden also has the most beautiful casino in Europe. Visit the casino in the evening or at least take the 40-minute tour. The inside is magnificent.
For the best pastries you must be at Café König. It's a famous bakery and their pastries are a work of art.
Put Baden-Baden on your bucketlist. I am sure you won't regret it.

Best Off the Beaten Path Regions
Chile has recently been awarded #1 place to visit in 2018 by Lonely Planet, and justly so. While most people only visit popular Torres del Paine National Park, the remote road Carretera Austral is staying under the radar. And the truth is, it's one of the most beautiful parts of Chile!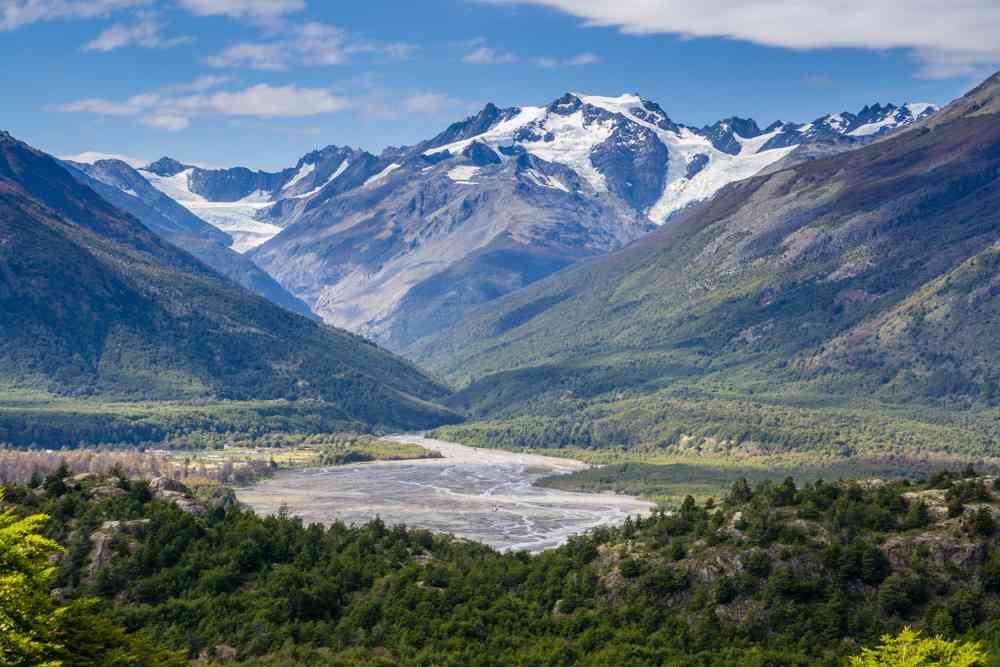 The scenic road Carretera Austral is more than 1200 km long and runs from Puerto Montt to Villa O'Higgins, a remote village in Chilean Patagonia. Although we spent two weeks there, it could have turned into two months very easily. The turquoise lakes, snow peaked mountains and glaciers everywhere around you give the landscape an authentic feel of undisturbed paradise for outdoor lovers. You can go kayaking, rafting, hiking, mountain biking, or my favorite – glacier trekking.
KEMERI, Latvia – Alina & Jekabs from Reverie Chaser
When foreigners ask me "what is the most beautiful place to visit in Latvia?" and I answer "Kemeri bog", most are surprised, but it really is a unique location like no place else. Kemeri is an absolute treasure for those who want to experience something unusual and want to take beautiful pictures.
Kemeri bog is more than 8000 years old and is one of the oldest moss swamps on the Latvian shore. It is stunning all year long, but late summer and early autumn sunrises are the best time for a visit, as then the bog is filled with fog. Since the footbridge was renovated in 2013, this place is becoming more popular among locals, but if you get lucky, you can enjoy the swamp all by yourself, especially during the workweek. It takes about 45 minutes to drive there from capital city Riga, and another 30 minutes to walk to the observation tower from the parking lot. The most colorful views are approximately 15 to 30 minutes before sunrise on a little bit cloudy day, when the sky becomes that explosion of orange and pink! The spiderwebs shine in the dew, the little lakes reflect tiny pine trees and the first rays of sun make the fog rise. It really is the best kept secret in Latvia!
PODLASIE, Poland – Dorota from Born Globals
Podlasie is an off the beaten path region in north-eastern Poland close to the border with Lithuania and Belarus. It is hardly known among international tourists, even Poles don't travel there often. And it's such a pity! Why?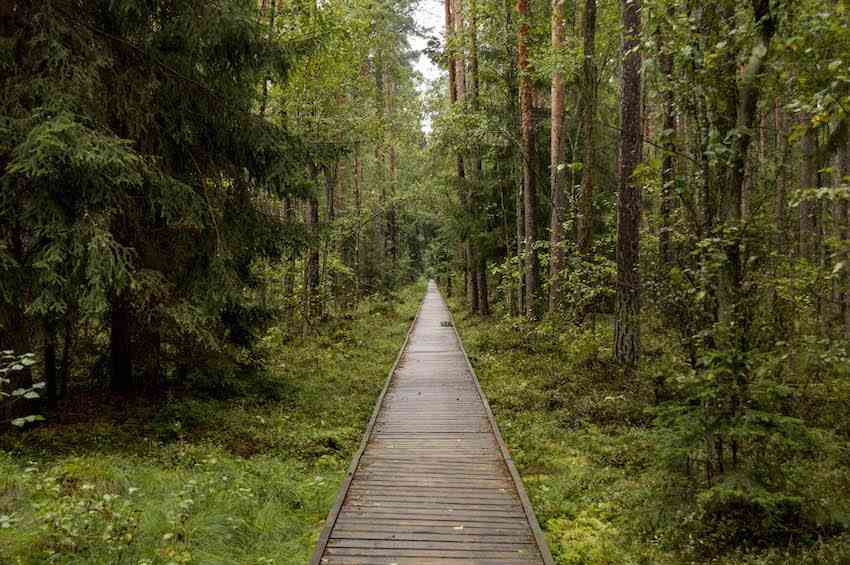 Firstly, there are four National Parks in Podlasie full of outstanding nature. Podlasie is even home to one of the last primary forests in Europe. You can hike, bike there, or cross them by a kayak. Podlasie is more culturally diversified than any other region in Poland. It is normal to see a catholic church, an orthodox church and a mosque in one village. You can also follow a trail of Polish Tatars there, try local cuisine which differs from the rest of the country, visit interesting villages with traditional, colorful wooden shutters… and much more. It is hard to choose the best place in the region. It depends on what you love to do – spend your time in the nature, visit churches, villages and towns, follow the history. No matter the answer – you will find what you love in Podlasie. If you want to learn more check my guide to the region of Podlasie and let it enchant you as much as it enchanted me!
Despite being over four times larger than the Grand Canyon, the Barranca de Cobre (Copper Canyon) remains relatively unknown and off the beaten path, even in well-traveled circles.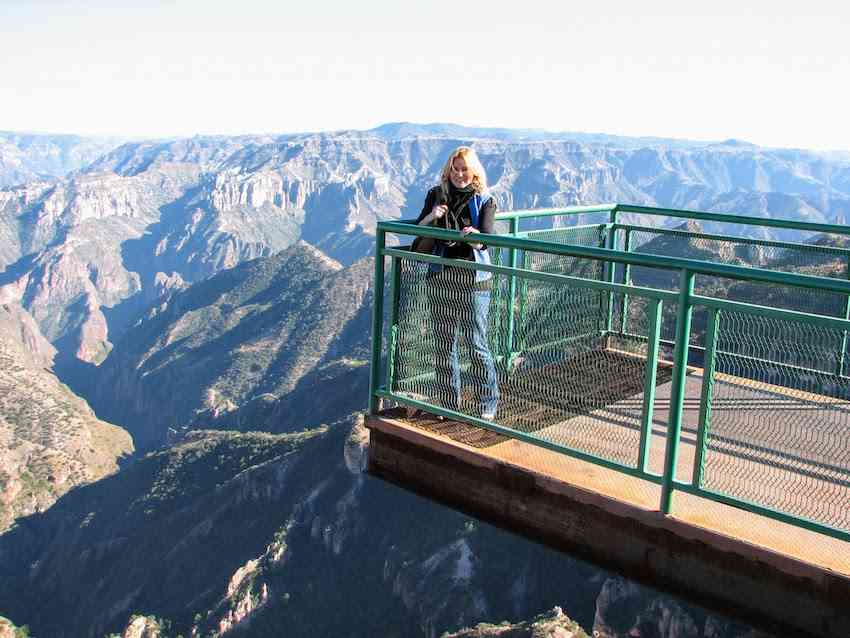 Mexico's last remaining passenger train, the Ferrocarril Barrancas del Cobre (nicknamed El Chepe), snakes its way 400 miles from the Pacific coast (Los Mochis) through this imposing interior landscape, to the city of Chihuahua. The journey can be broken up with overnight stops in several scenic mountain towns, such as Creel, which offers hiking, waterfalls, hot springs, and excursions to the charming off the beaten path village of Batopilas, hidden deep within the canyon at the end of a dizzying descent along dirt roads.
At the tiny train stop of Divisadero, a scheduled 20-minute break allows passengers to brave the glass-bottom viewing platform perched on the canyon rim revealing the extent of this vast and cavernous desolation. Upon arrival in Chihuahua, the 16-hour train journey has crossed the continental divide and offered glimpses into the rich cultural traditions of the indigenous groups of the area, such as the Tarahumara (Rarámuri) people, renowned for their long-distance running ability as well as their distinct craftsmanship in woven baskets and textiles.
Tickets for the El Chepe train from Los Mochis to Chihuahua cost MX$3276 (approximately $170 USD) and trains depart daily in each direction.
OUTBACK QUEENSLAND, Australia – Janine from Families Magazine
If you want to get off the beaten path and experience the 'real' Australia you will want to check out some of the thoroughly amazing destinations in outback Queensland. With or without kids in tow, you will marvel at some of the real 'true-blue', 'dinki-di' Australian people and places away from the popular coastal destinations of the 'Sunshine State'. Our recommendation? Go digging for real dinosaur bones!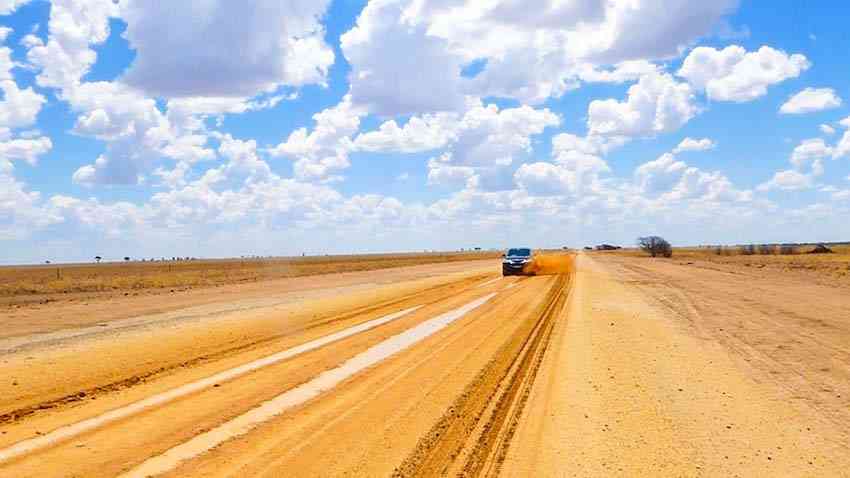 The Dinosaur Trail, situated several hours north of Longreach, is 322km long and it's a real Australian holiday must do. It's made up of lots of mini attractions scattered between three towns: Winton, Richmond and Hughenden. Winton is a fun town with an amazing history. Australia's largest dinosaur fossil collection can be found in The Australian Age of Dinosaurs Museum and you can meet Banjo, Australia's most significant and complete carnivorous dinosaur. Richmond is where you actually do the real dinosaur digging outside (in the heat, take a hat and lots of water) in the excavation area. By turning a few stones over, you may uncover a 100 million year old fossilised fish, squid, shark's tooth, bivalve or marine reptile. But it doesn't stop there.
Kronosaurus Korner, Australia's premier marine fossil museum, offers multiple palaeontological digs as well as the opportunity to extend your knowledge of the prehistoric giants in preparation workshops within Kronosaurus Korner's fully equipped laboratory. Hughenden is a classic Queensland outback town with a lot to offer travellers. With four national parks, mountainous volcanic basalt country, sweeping black soil plains and rich fossil and dinosaur areas it forms the third stop on the Dinosaur Trail. Visit "Hughie", the seven meter-tall Muttaburrasaurus, and an impressive fossil collection at the Flinders Discovery Centre. Whatever your itinerary is for Australia, this outback experience certainly is one that is unique and will leave a lasting impression.
Magnificent Lake Superior is bordered by Minnesota, Wisconsin, Michigan and Ontario, Canada. There are many adventures to be had around the largest lake in North America and one of the biggest in the world.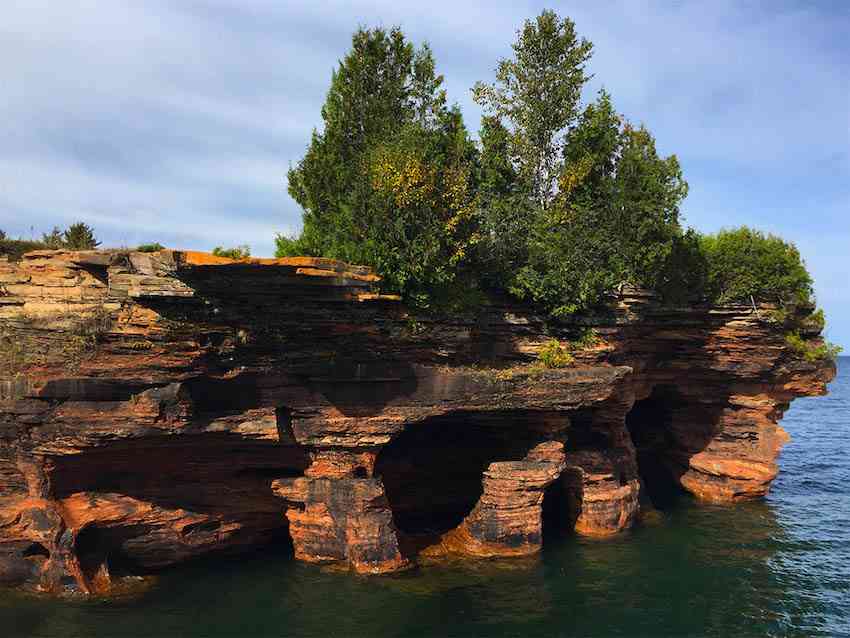 Start your exploration of the North Shore in laid-back Duluth with craft beer and smoked fish, or hike and camp along stunning cliffs at Michigan's Pictured Rocks National Lakeshore. Island lovers can kayak around the sandstone formations of Apostle Islands National Lakeshore and hike the wilderness of Isle Royale National Park. You can also complete a Circle Tour around the entire 1,300 mile circumference of the lake by car, motorcycle or even by bicycle! My favorite activity around Lake Superior is definitely leaf peeping in the autumn.
Which destination do you want to fly to first? Let me know in the comments! And if you want to save or share this post, Pin away!

SaveSave