I've always dreamed of undertaking a long overland journey on a world-famous train, like the trans-Siberian or the Orient Express.  Then I realized those famous rides cost thousands of dollars to book, and while I'm saving up, I would love to find a shorter, cheaper train ride that will nevertheless take me on a stunning tour.
So while I work on my upcoming Maui posts covering the Road to Hana and nude sunset drum circles, Holiday Lettings from TripAdvisor has kindly offered to provide a guest post on 5 international train journeys with spectacular views for the budget traveler.  Check out the Holiday Lettings site, and read ahead to choose which overland journey you're going to go on!  This is NOT a sponsored post, so the article below is personally chosen and endorsed by me.
Travelling by train through wonderful scenery can make the journey as enjoyable as the arrival. But fancy train rides don't come cheap. If you haven't got the budget for the luxury South African Blue Train or fancy Royal Scotsman while you're on your travels, Holiday Lettings can recommend 5 alternative mid-range (and equally scenic) options.
Glacier Express, Switzerland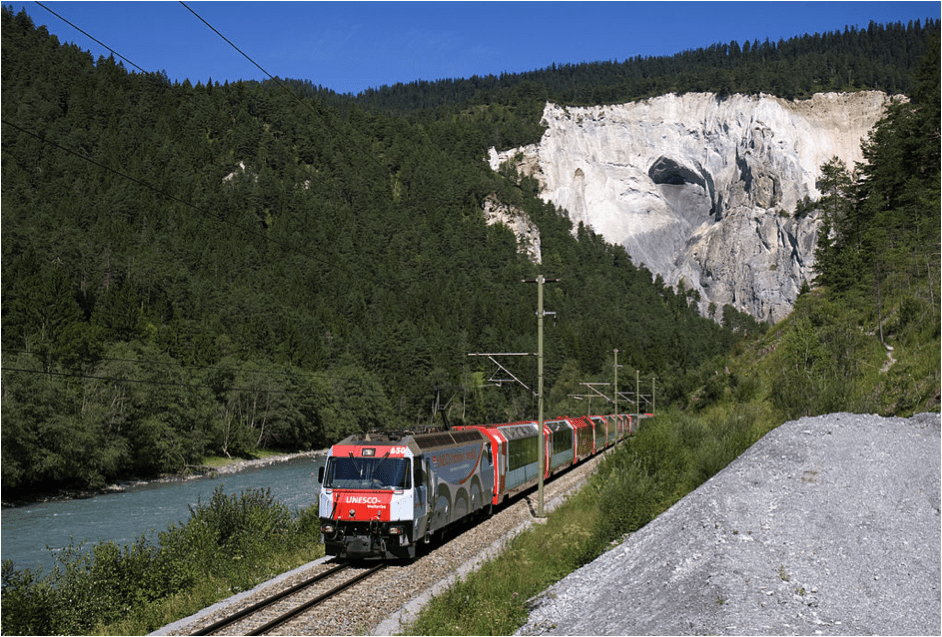 Photo credit: Kabelleger Wikimedia.org
Where: Across the glorious alpine terrain between Zermatt and St Moritz.
How long: 7 hours.
Journey highlights: Gaze up at the retreating Matterhorn, take in the Oberalp Pass, power through dozens of tunnels, look down into the steep gorges and cross nearly 300 bridges along the way on this world-famous scenic train trip.
Cost: 120.80 euros, second class.
The Flam Railway, Norway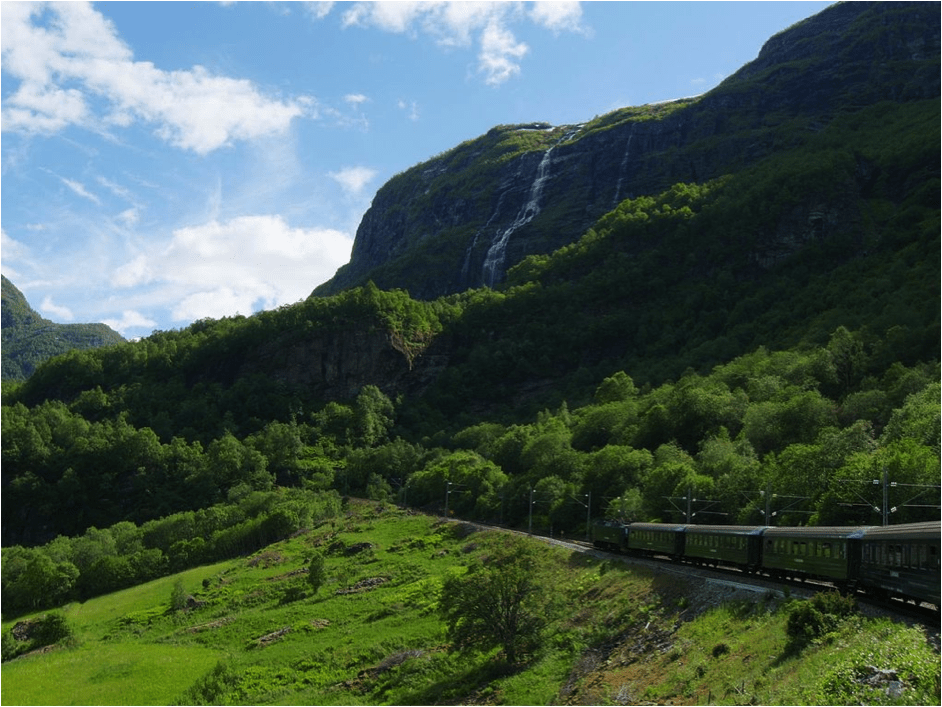 Photo credit: Flickr.com (License) Wikimedia.org
Where: Through the majestic Aurland landscape from Flam to Myrdal.
How long: Approx. 2 hours round trip.
Journey highlights: Rated by some as 'the most beautiful train journey in the world', the Flambana is hard to beat when it comes to spectacular backdrops of mountains, fjords and farmland. It's also extremely steep, climbing up and down from sea level to 863 metres above, offering jaw-dropping views. Be sure to break your reverie when the train pauses to let you take a close-up of the thundering waterfall.
Cost: 400 NOK, return.
Rio Grande La Veta Pass Route, USA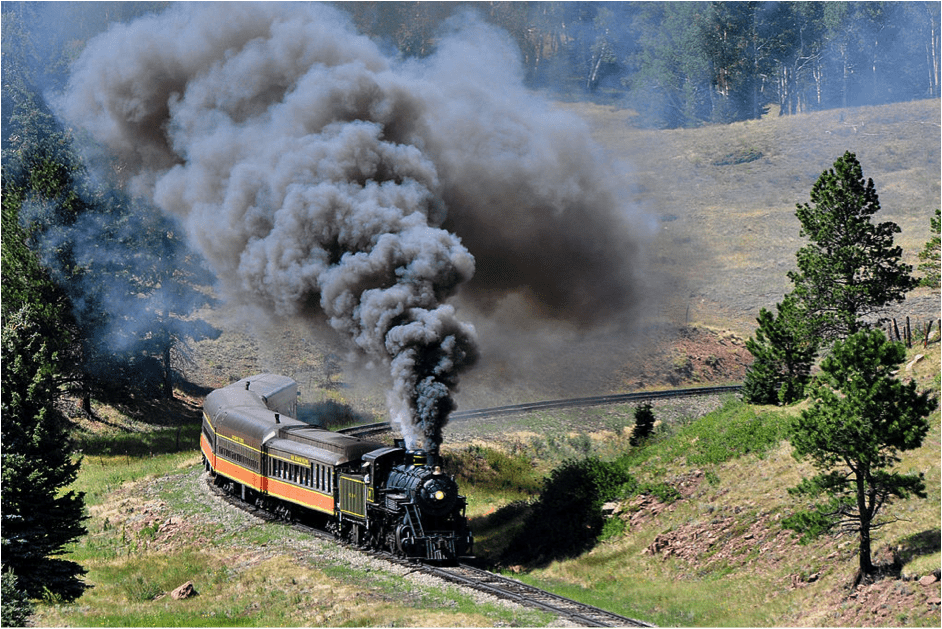 Photo credit: Tillman (License) Wikimedia.org
Where: Cheery red engines chug their way from Colorado's Alamosa to La Veta and back.
How long: 8 hours, with time for lunch and a stroll around the picturesque town of La Veta.
Journey highlights: Welcome to the longest and highest stretch of standard gauge rail track in Colorado. The journey grants you soaring views of the Southern Rockies, complete with vertiginous drops and glimpses of the local wildlife as you trundle along to the mountain town of La Veta.
Cost: $99 per person, return.
Goa Express, India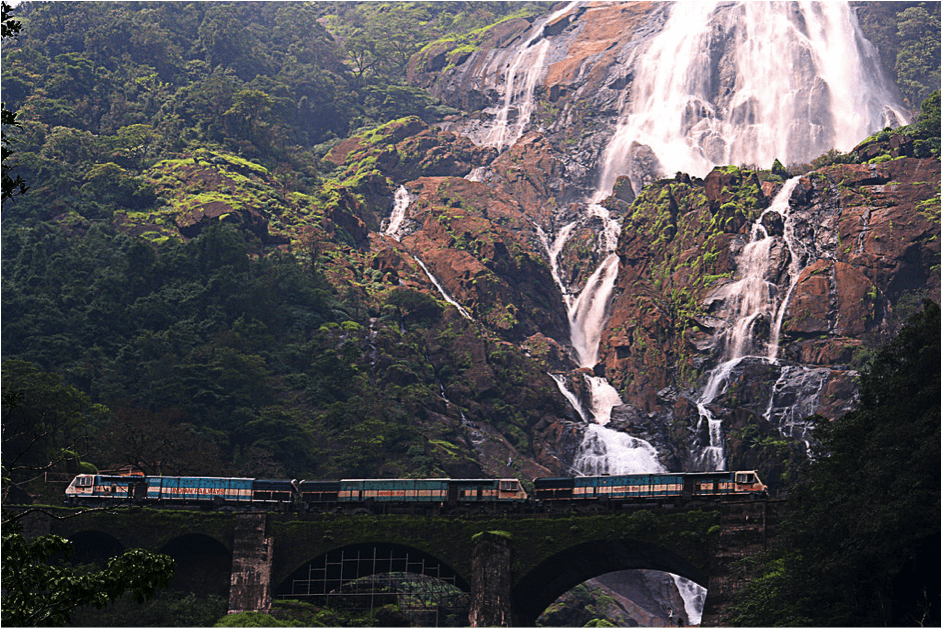 Photo credit: Purshi (License) Wikimedia.org
Where: A colourful trip from Goa to Karnataka.
How long: 3 hours 30 mins.
Journey highlights: You couldn't ask for a more varied landscape than this. You'll pass sandy beaches, bustling village communities, picture-postcard waterfalls and thick jungle foliage, finishing with a nicely timed arrival in Karnataka around sunset.
Cost: Approx. £2 (sleeper class).
The Wessex Belle, UK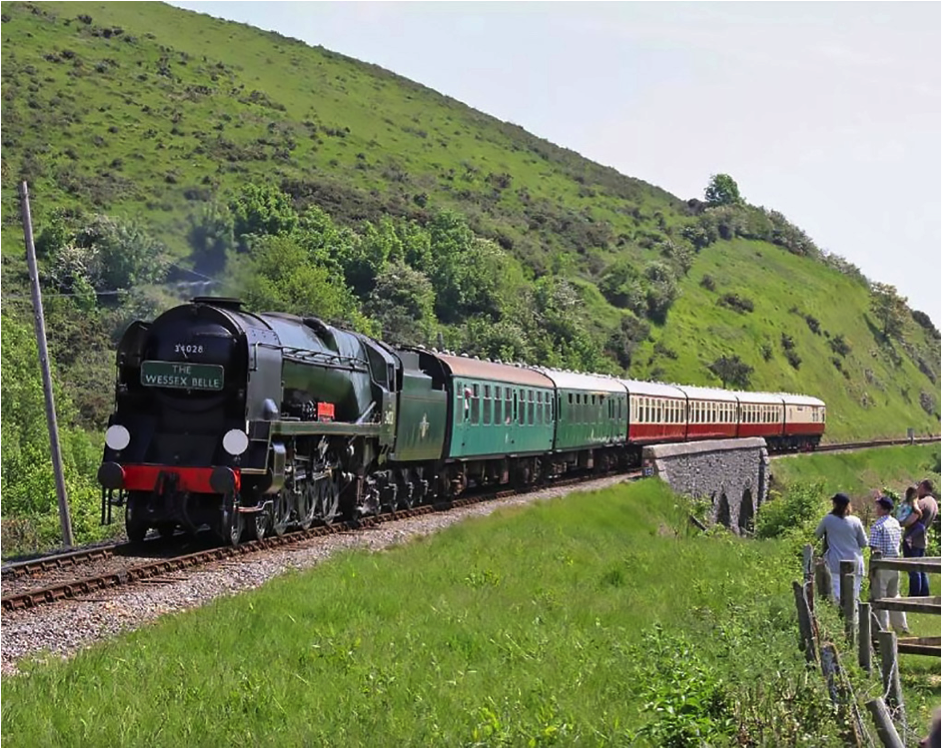 Where: This vintage black steam engine makes its dinner-time trips between Swanage and Norden in Dorset.
How long: 3 hours – plenty of time for window-gazing over a leisurely dinner.
Journey highlights: If you can't afford the Venice-Simplon Orient Express but want a taste of old-fashioned train luxury, try the dining service on the utterly charming Wessex Belle. Enjoy a five-course meal and watch the Dorset greenery unfolds between cute restored train stations while the sun goes down.
Cost: £42.95 per person.
Have you been on a budget train journey you would recommend?  Comment below!