Anyone who knows me well knows that a good iced coffee makes my day. In the sense that I can barely function or get through my day without one. Without an iced coffee in the morning chances are I will be sleepy, cranky and not much fun to be around.
However, when I am on the road and away from my usual places, it can be difficult to find a decently-made iced coffee. So Hipmunk compiled a list of the top coffee places throughout the US on their Tailwind blog, and allowed me to republish it here so we can all get our caffeine fix at home and on the road!
Visit these places and taste some of the best iced coffee you will find across the US.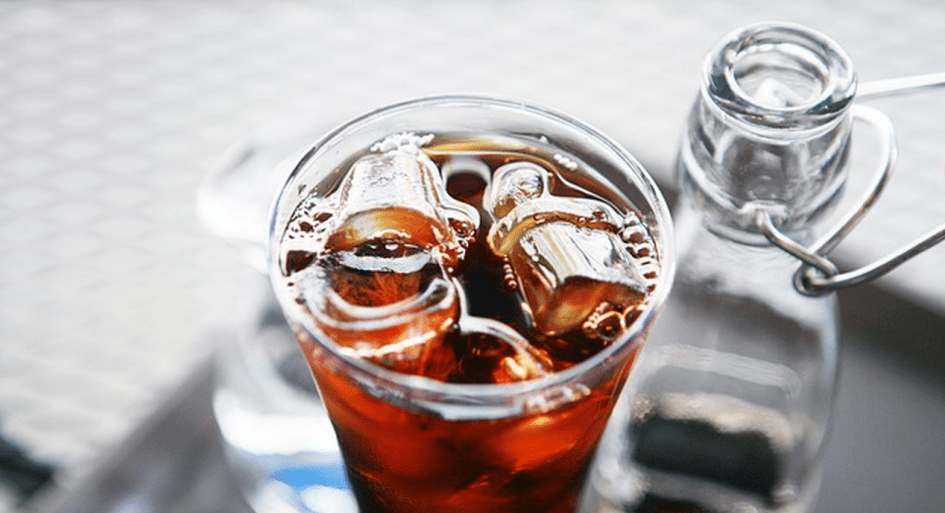 When jetting off for the final vacation of summer, there's one thing everyone needs: a good iced coffee. Luckily there's no shortage of cold brews, iced americanos, or classic iced coffees across the U.S. to guarantee a refreshing caffeine fix on any trip.
Despite cold coffee's recent popularity, sip this: Dunkin Donuts has actually has been selling iced coffee for more than 25 years, and Starbucks' famous Frappucino came to counters back in 1995. We can thank the youngin's for iced coffee's recent spike. Thirty eight percent of 18-24 year olds drink iced coffee, which is way higher than any other age group. Still, only 20 percent of Americans drink iced coffee, while 83 percent consume hot coffee.
The types of iced coffee jet setters can discover are pretty much divided into three groups: the classic iced coffee, frappuccino (or "coffee drinks"), and cold brew.
The classic kind, otherwise known as "The Japanese Method," is when hot coffee is brewed and immediately poured over ice. This is the easiest way to make iced coffee, and produces a lighter and sweeter taste. Frappuccinos are when baristas grab a blender and mix a shot of espresso with cold milk, ice, and a bit of sugar. This'll result in a frosty coffee treat. Cold brew is a coffee snob's haven when it comes to coffee. Here, grounds are mixed with water for at least 12 hours; soaking the grounds this long makes the drink way more diluted and caffeinated.
We've rounded up some of the best cold coffees around the country, along with a recipe for jet setters to make themselves when on the move:
Iced Mint Mojito. Philz Coffee, San Francisco, CA
Philz Coffee is known for their unique spin on a classic summer rum drink: the iced mint mojito. No rum this time (but just as good!) mint leaves are added to espresso and milk or cream, which makes it both rich and refreshing. Stay at Le Meridien San Francisco and be less than a five minute walk from one of the many Philz Coffee's in the city.
Iced Mocha. Barista Parlor, Nashville, TN
For a hipster and chocoholic twist, try this iced coffee that's (obviously) served in a mason jar. The espresso is mixed with a specialty chocolate ganache and served over ice. It's sweet and rich, and will make anyone want to go back for another.
New Orleans Iced Coffee. Blue Bottle Coffee, New York City and San Francisco, CA
Get a taste of NOLA at any of the Blue Bottle Coffee's in New York City or San Francisco.
The New Orleans iced coffee is cold-brewed for 18 hours with roasted chicory and cane sugar. Pro tip: Add a bit of whole milk to cut the bitterness. Hotel Stanford, steps away from the Empire State Building in New York, is also only a few blocks from one of three Blue Bottle's in Manhattan. Goers can also purchase their own kit to take back home or make in the hotel room.
Pure Black. La Colombe Torrefaction, Philadelphia, New York City, Chicago, D.C.
La Colombe coffee roasters, which are scattered throughout the States, has done something awesome: This iced coffee looks like beer, but is actually our favorite caffeinated beverage. Pure back is a type of cold brew that's pressed and filtered twice after being steeped for 16 hours in a stainless steel wine tank.
Angeleno. Intelligentsia, Chicago, IL
Ready for this? The Angeleno is made with four shots of rich, espresso, creamy whole milk, and a generous squeeze of agave. The end result is a smooth and downright yummy drink that's a sweet tooth's favorite way to caffeinate.
Iced Almond Macadamia Latte. Go Get Em Tiger, Los Angeles CA
The superstar in this drink is house-made almond-macadamia milk, that's mixed with espresso and (once again) served in a mason jar. Consider staying at Ginosi Hudson Apartel and be less than a 10 minute drive from this addictive drink, which is also considered the best latte in the U.S.
Want to see if a DIY brew can trump any of these places above? Save a few bucks (and see if a new career of being a legendary barista is the future…) by learning how to make iced coffee at home. Better yet, check out this article, hack your hotel room coffee, for an extra bit of buzz before taking on the day. This recipe is also perfect for a drink on-the-go when heading to the airport for the next adventure.
Measure and stir: Combine 1 part coffee to 4.5 parts room-temperature and filtered water. Give it a nice stir.
Let it brew: Place the container of coffee in the fridge overnight. This is the "brewing" part of the process—no boiling water included—and needs this much time!
Strain: To make the iced coffee concentrate, take a coffee filter or French press to strain the coffee. This removes the grounds.
Just add water! The coffee just brewed will be super concentrated, so add water depending on how strong you like it (the standard is about 1 part coffee to three parts water). Add ice, and drink up!
If you liked this article, Pin away below!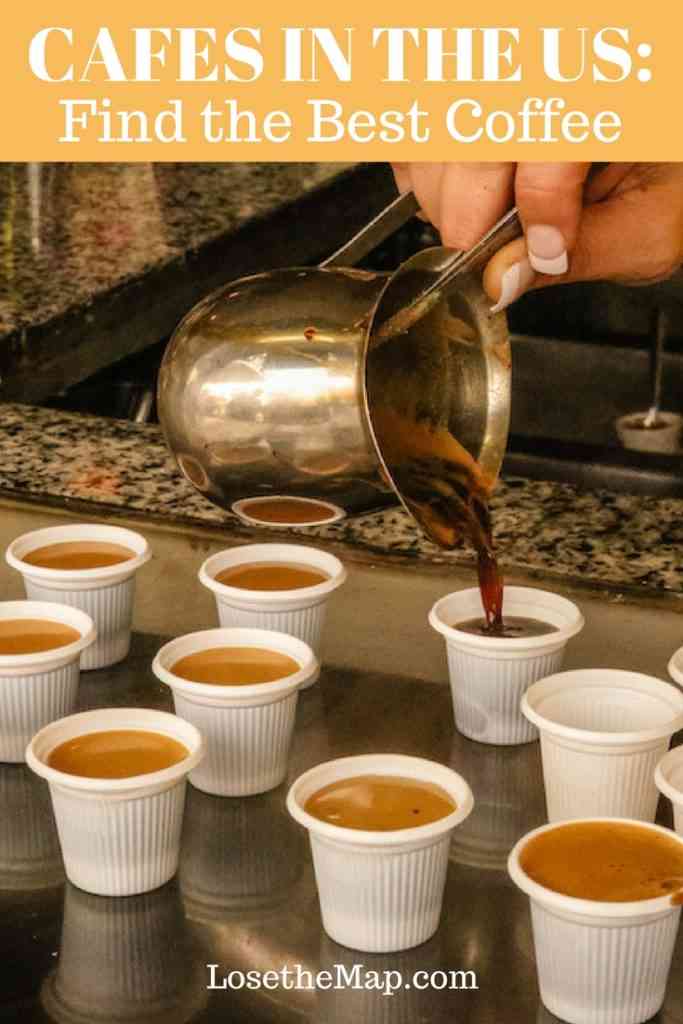 This post was posted by thehipmunk on Hipmunk's Tailwind blog on September 15th.
SaveSave