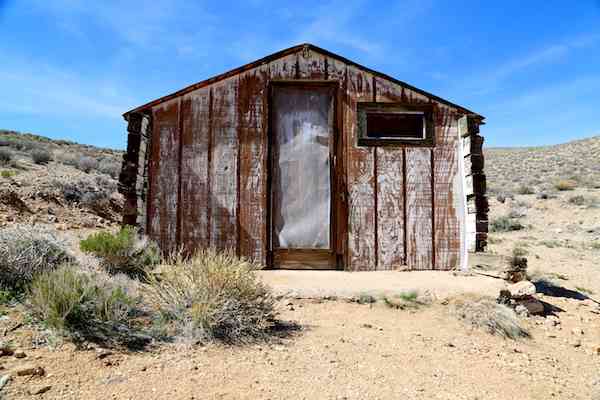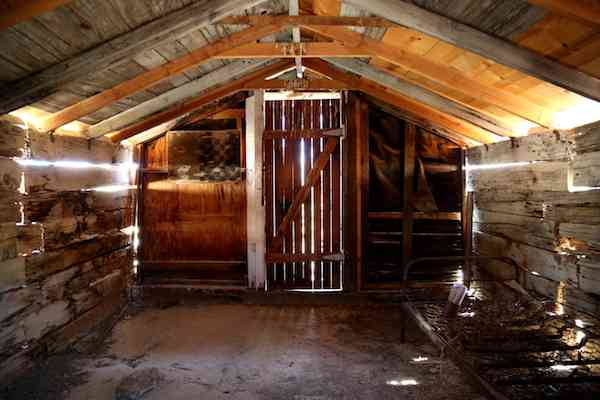 I've decided to experiment with uploading a photo from a different destination every Monday; generally places I find quirky or interesting, rather than major tourist attractions, since I'm sure you've seen 1000+ pictures of the Eiffel Tower and the Statue of Liberty.  
Because I'm doing a lot of my traveling on the weekends at the moment, Monday is always when the 'get in my car and drive somewhere' impulse is at an all-time manic high, and the wait is longest.  Spending some time going over photos of where I've been helps calm me down.  And if any of these photos help get you over your Monday blues as well, we all win!
I have an obsession with the Old West (blame cowboy comic books and Clint Eastwood), and whenever I manage to find abandoned remains of that era on my road trips, I always stop to take a look.
The photos above are from an abandoned miner's lodge outside Skidoo Ghost Town in Death Valley, California.  To give fair warning, I should mention that the last leg of the journey to get there is 9 miles on a dirt road, half of which you will spend looking outside your window at a 1000 foot drop.  4-wheel drive and a lack of acrophobia is recommended.  If you're into ghost towns, drive towards Skidoo, and you will see plenty of abandoned buildings along the way – the town itself is mostly leveled by now. If ghost towns aren't your thing at all, I'm not sure why you're still reading this.
Skidoo was a mining town that experienced a gold rush in the early 1900s, and like many gold mining towns, ended up deserted fairly quickly.  I love relics like this building, because it always exercises my imagination.  Looking at this, you can almost picture what life was like for the lonely, hard-working miner in the desert heat, sleeping in this place 100+ years ago.
If you want to check out some ghost towns yourself on your next road trip, take a look at Travel + Leisure's list of the 15 top American ghost towns.  Bodie, California has been my dream stop for a while now, and I will most definitely be getting there within the next month.  For cool photos of the Abandoned West from actual, professional photographers, Lost America's collection is definitely worth a visit.
Have you visited a ghost town? Any favorites to recommend? Share below!