Whenever I travel abroad, I always try to explore a city at night. Checking out a city's nightlife always gives me a better sense of my destination. Different crowds come out on the streets at night, people open up more easily in a bar, and I can find out a lot about the place and the people around me in just a few minutes.
Istanbul at night gave me some of my best memories. If you've booked one of the cheap hotels in Istanbul or want to visit the city soon, you should have at least one crazy night out while you're there.
To help you out, I figured I'd write a quick guide to a night out in Istanbul based on my own experiences in the city. You should definitely:
Photo by Brendan Van Son via Trover.com
Grab a Cocktail At a Rooftop Bar
Istanbul has plenty of breathtaking views, so naturally a lot of Istanbul hotels and buildings have taken advantage of this fact to build beautiful rooftop bars with stunning 360's of the city. These are the best places to start a night out, as their classier, more subdued atmosphere is better suited to the beginning of the night, and many of the rooftop bars in Istanbul also serve dinner.
If you want to check out one of the most upscale bars, go to Vogue, which has an amazing sushi bar as well as a huge cocktail list. For more laid-back options, check out either ZeldaZonk on the roof of the Gradiva Hotel, or go really relaxed with beer and chips at Balkon during happy hour.
Bar Hop at Istiklal Caddesi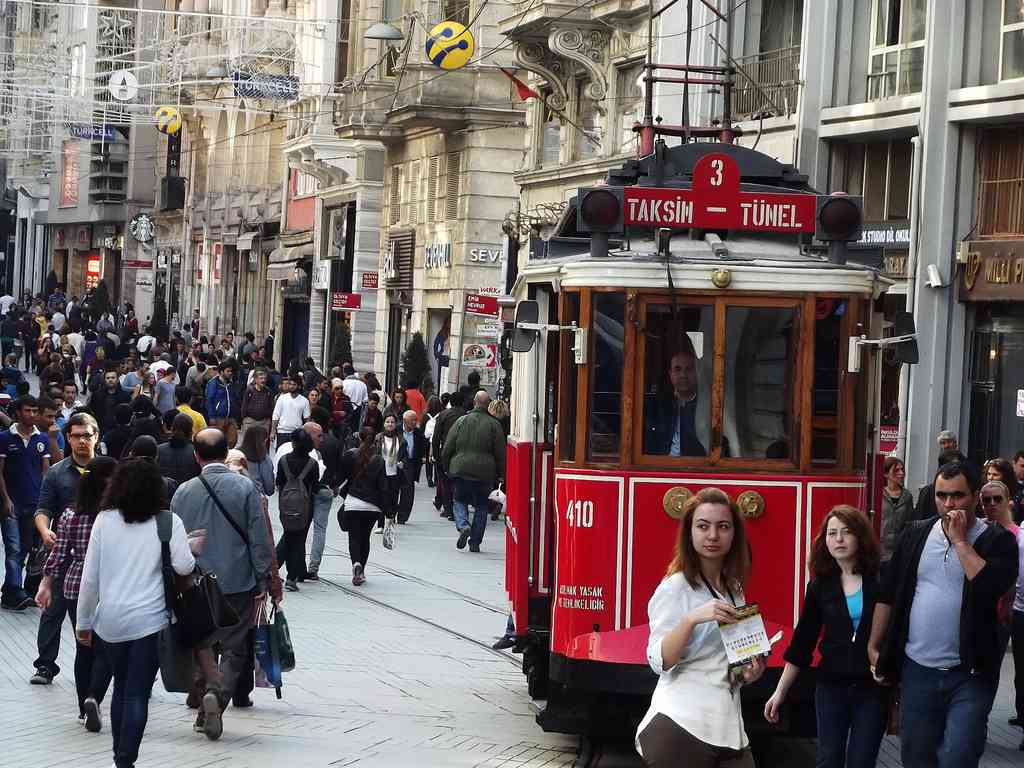 Istiklal Caddesi is a long pedestrian street that is always full of people day and night. Plenty of bars and nightclubs line the street, and after 10 p.m. everyone in Istanbul between the ages of 20 and 30 meets up here. Check out TomTom Sokak, which is an open mall area, but with bars and clubs instead of shops. Start at popular shot bar Tektekci (go slow on the shots — they're pretty strong) and continue to Indigo, which plays great electronic music.
Go Dancing Under the Bosphorus Bridge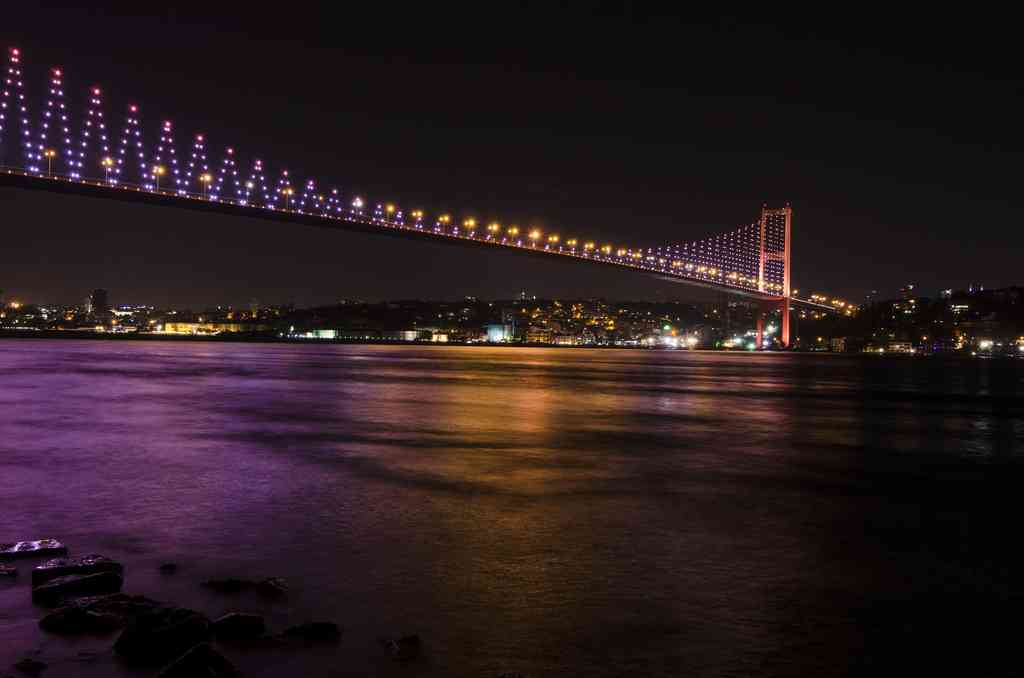 Right next to the Bosphorus, there is a small stretch with a few clubs close to the Bosphorus Bridge. If you go to Istanbul in the warmer months (May — October), the clubs have their outdoor areas open to the sky, and you can dance all night with a breathtaking view of the Bosphorus Bridge and the opposite coast all lit up. My favorite was Club Reina, which plays a great mix of international dance music, US pop, and local Turkish/European hits.
End the Night With Breakfast Back at Taksim Square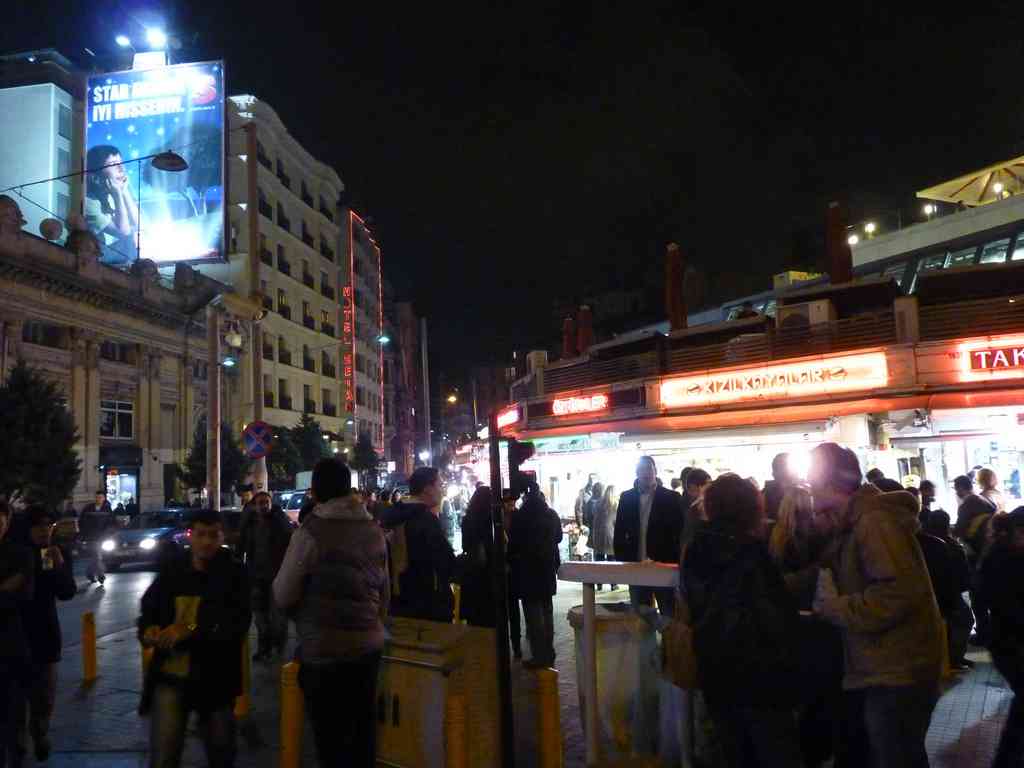 Nights in Istanbul can go pretty late, so chances are you'll end up feeling hungry again when the last people are trickling out of the club and light starts showing over the horizon. At this point, head back to Taksim Square, and enjoy a breakfast at either the Turkish food chain Simit Sarayi or one of the local doner kebab shops. You can relax and eat up while you see all of Istanbul slowly wake up and come to life around you.